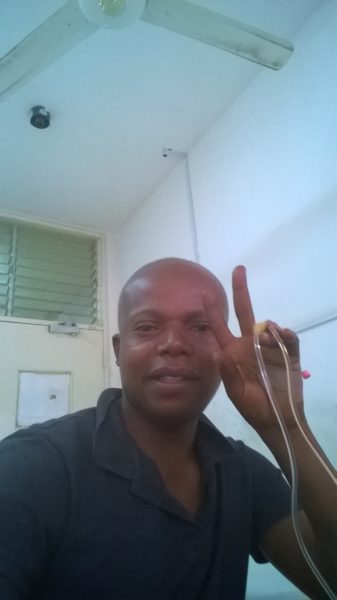 If you've ever had a health-related issue in Nigeria, then you will probably understand that it is extremely difficult to fund your treatment and navigate the healthcare system.
In view of this, BellaNaija launched the BN Community Centre. This online platform will feature "calls for help" as submitted to us. This includes information, photos and account numbers.
A BellaNaijarian sent this email to us, requesting the community's support for her colleague – Dr. Donald Nwosu.
***
I wonder if you could publicize a fundraising effort for a colleague, Donald Nwosu, who is fighting for his life, having been diagnosed with cancer.
He needs a bone marrow transplant and we have a quote from Apollo Hospital in India (see referral letter, picture, and cost breakdown attached).
His classmates have started a fundraising campaign to help with the cost.
Donald is the first of 7 children – 3 females and 4 males. He was born on 25th of March, 1981. His parents live in Imo State, as his father hails from Umudurunguma Village in Isi-okwu town of Ihioma in Orlu Local Government Area, Imo State. Donald is not married in part because, the diagnosis of Lymphoma came 5 years ago when he turned 30 and he has been in and out of treatment since then.
Donald attended St. Joseph's College, Vom, Plateau State. He was my classmate in medical school, University of Nigeria Teaching Hospital – which means we took classes and went for some clinical rotations together over a period of 7-8 years (due to strikes).  We graduated in March 2009. Following his medical housemanship and National Youth Service Corps, he has worked as a medical officer at FSP Clinic, Daudu, Guma Local Government Area between 2012 and 2016, and then became the state clinical coordinator for AIDS Healthcare Foundation, Anambra.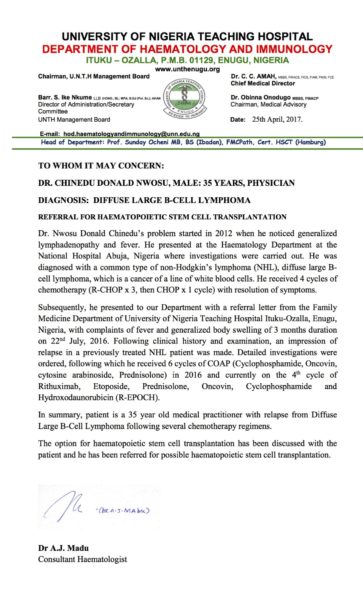 Graduates from my medical school have been involved in Donald's care first at National Hospital Abuja and later at University of Nigeria Teaching Hospital. Years of chemotherapy have drained his family and our medical school class of financial resources as we have taken up multiple contributions for his care with each round of chemotherapy. So, when my class decided to form a group of 6 or so to coordinate wider fundraising for a more permanent solution, the bone marrow transplant, I was happy to join and put an end to Donald's suffering.
Please let me know if you would like me to answer other questions – I and my classmates involved in fundraising would also be available to speak with you over the phone or to connect you to Donald's physicians in Nigeria. I have copied two coordinators of the group – Dr. Charles Chima and Dr. Nonso Jac-Okereke. I have also attached another picture of Donald (dark blue, traditional attire) with Dr. Nonso Jac-Okereke.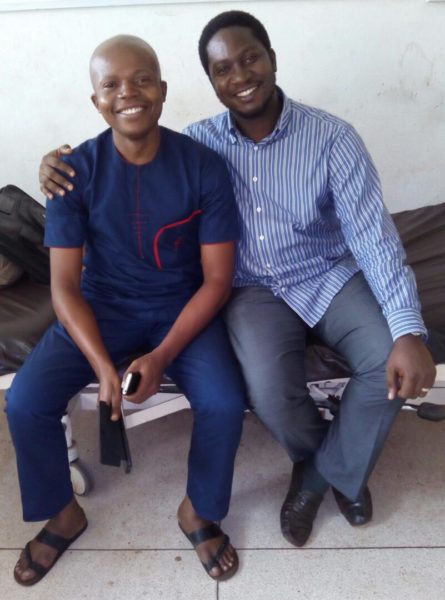 This is Donald's Facebook page with shares from friends of his GoFundMe campaign: https://www.facebook.com/donaldchinedu.nwosu
This is my Facebook page with posts on his campaign: https://www.facebook.com/chukwumadanna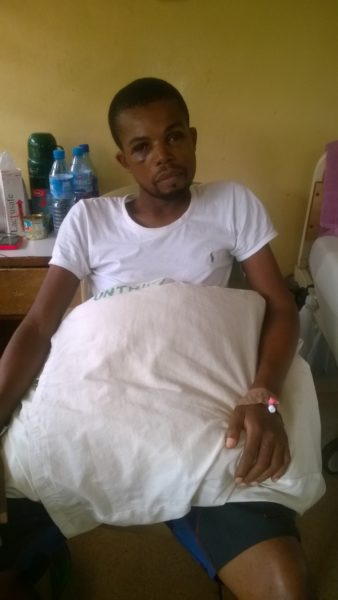 Here are some ways to donate:
1) GoFundMe:
2) MyPage for Naira domiciled cards:
3) Direct Bank Deposit:
Nwosu Chinedu Donald
Account Number: 0028219856
Naira Savings Account
Guaranty Trust Bank
***
We, at BellaNaija, encourage you to give if you can. However, please ensure you perform independent verification prior to donating any funds.