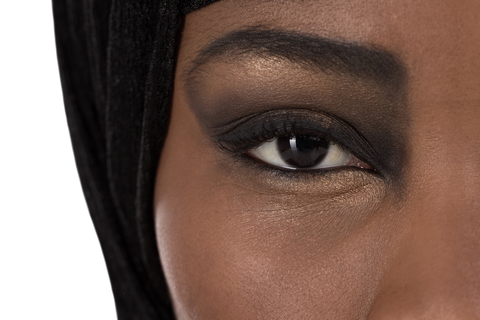 Today was like yesterday and maybe tomorrow. It was a never ending cycle of nightmares and new dreams. She heard the cries for the start of prayers. It was the Fajr. She thought of skipping prayers but remembered they could be spying on her. The consequences would be dire. She performed her ablution.
"Jesus save me from this place", she whispered as she ended the prayer.
Just yesterday her parents were traders providing what they could and an excess supply of love. Her father always called her his Queen Amina though her name was Ruth.
"I will ensure I train you to be doctor and your future husband will have to work very hard to win my approval", he would tease.
"Papa! If you have your way, no one will marry me", she teased back chuckling.
Her major worries then were if Mama would allow her perm her hair for graduation. Then there was Emma; he had kind eyes like Papa. He was finally going to kiss her on the cheeks that holiday.
In the past, she and over 200 girls were abducted. Some had escaped; she envied them. She was definitely no Queen Amina. All she had now was a daughter, and an uncertain tomorrow.
Whispers were here and there. There was talks of an advocacy group, government intervention but still no rescue. When the government was winning, she knew and suffered. She would be tortured and raped till she lost consciousness. The other girls in their camp looked like her; dejected and hopeless.
One of her captors entered quietly.
"Saffiyat you shall go with the others today", he said.
"Should I bring Zainab along?" She inquired fearfully.
"No, finally you have been chosen", he smirked.
She looked closely at him, and as soon as she saw the improvised explosive device, she fainted.
Photo Credit: Frizzantine | Dreamstime.com