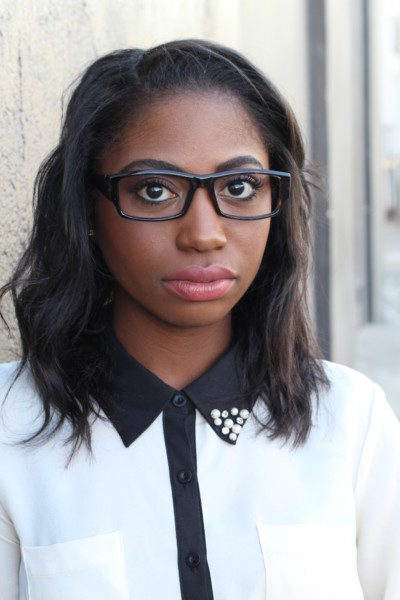 Two days ago, my mother and I were at Oja-Oba. By this, I mean, we sat in the minivan while Mommy summoned her favorite marketwomen to bring their wares to us. Obviously, I'm not about the Nigerian market life yet. I cannot haggle to save my life. Sadly, I still think in pre-recession prices (yes, I am an IJGB), it won't take long to infuriate the traders. Through some witchcraft, most marketwomen can smell my bluff from my mile away. It doesn't help that my speech screams Ajebutter even if my speech pretends otherwise.
Price bartering and Mommy's playful banter aside, I noticed the sunny skies darkening about the rusty Ibadan market roofs. I rolled my eyes.
How inconvenient! Mommy and I still had a long day ahead, and rain would only slow us down. As if the skies were teasing us, the rain started small small. Like play, like play, the drizzling increased, turning little puddles into a muddy brown stream carrying Viju milk bottles, Fan Yogo sachets and woven baskets. An premature watermelon was swept helplessly into the dirty waves. I heard a piercing crumbling sound. It was my heart breaking.
That was only the beginning.
The entire market ran mad. I watched as traders desperately tried to rescue  what was left on their displays. Every market parasol was quickly pushed to the side to avoid the dirty terrorizing stream that now flowed out of the drainage. Soaking wet clothes clung to their bodies as they ran to save splintered wood, protect their produce and escape the rain. As if possessed, the elubo trader rushed into the rain, running in the opposite direction. A half hour ago, she had rushed to the car. Her eyes sparkled as she teased Mommy, as she smiled  with her arms on her skinny waist. When she laughed, I couldn't help but smile at her near-perfect smile. Now I saw her searching for something frantically as the rain made her clothes almost transparent and her skin glisten.
Her phone was missing. Mommy suggested calling it to see if it had fallen into the sack of elubo, and started dialing her number.  It was a stupidly hopeful plan, but we all wished it would work. We listened, but the sack was silent. I couldn't help but pity the elubo trader. She still smiled, but now her smile was heavy, not as light-hearted as before. She said goodbye and continued searching for her phone, trying to retrace her steps down the muddy road. Mommy prayed for her, well, what more could she do in those circumstances.
Minutes later , we drove off. Well, Mommy drove off. I just sat in the passenger seat. Rain pelted our windshield. We quickly fled the market because she foresaw the rain becoming a flood. The next day, we heard that many were displaced from their homes in Ibadan. Days later, I heard of the flooding in the island areas of Lagos. Videos and photos of people swimming past vehicles, flooded lavish living rooms bombarded my timeline. Then it occurred to me. Nigeria fails us all equally. We fail to understand that  most times because our varying incomes act as an illusion. For years, I maintained that the Nigerian problem was the drastic difference between the rich and poor. Now, I realize that riches only provide a cushion for the bruises of our abusive relationship with Nigeria.
Yet again, I cannot help but wonder if, as Nigerians, we've become the quarrelsome half-siblings born to an irresponsible, wretched polygamist. We bicker over splitting into different nations instead of actually trying to fix our problems. If the government disappoints us over and over, then we should adopt a "screw them" personality. Is it easier said than done? Yes. Does it sound naïve? Perhaps. We know waste management is negligible. Let's form trash collection, and burn them in a neighborhood kiln (enclosed fireplace). Safety measures should be taken (breathing masks provided, etc.) We know that the healthcare system is terrible. Keeping our communities clean and our gutters trash free will reduce many communicable diseases. Our foods in the markets wouldn't be exposed to such dirt and filth. If we take care of trash, our floods wouldn't have such devastating results. Truth is lack of trash management in Nigeria causes so many societal issues that one cannot help but wonder how we even survive. We need to do something.  Step by step, little by little, gradual by gradual, we'll tackle different problems if we only take a step.
Photo Credit: Dreamstime