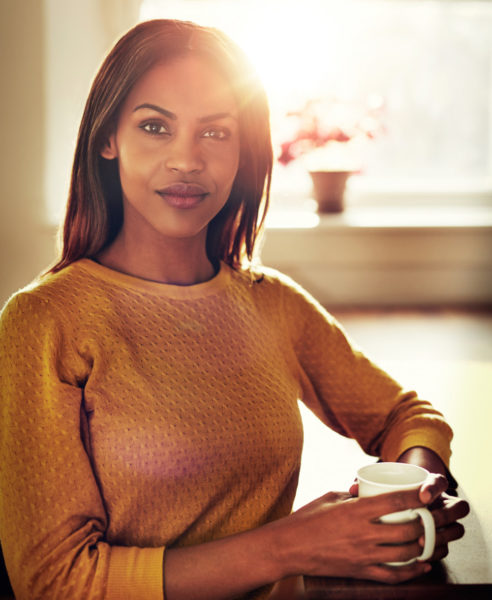 Dear little me,
How old are you now? 10? You are all giddy, full of life and of course full of hope. You see aunty Oreoluwa go to school and come back, so, you too want to go to school. You want to know what it is to attend a tertiary institution, leave home and live all by yourself. You also want to come back with new clothes and of course latest shoes. Above all, you want to be a graduate too, so you can wear that long gown and daddy and mummy can take a picture with you in it.
What do you know about life? Life is simple, life is fun, life is never complicated. Life is a progressive journey: you go to primary school; after primary school, you go to secondary school, and then university. You start working, get married and then become mummy and daddy yourself. What else could be more fun than that?
I know you have very high hopes about the future, but let me tell you something that'll quite shock you. Life is full of detours and bends, but through it all, you have to know, that a bend in the road is never the end of the road. You have to press on and hard for what you believe in. Let me reveal a secret to you: at 29, you will not be married yet, but do not be alarmed and never lose hope. In due time, all things will work together for your good and the long road you've trod before now will be worth it in the end.
Let me shock you again. I know mummy is a lawyer and you want to be like her- you want to wear that wig and that flowing gown almost every day like her, but you will not become one. You will crave to be an actress and so follow the path. You will also study theatre arts in the university.
I know Uncle 'Dasola told you about something called destiny. He told you in a very big and interesting way. According to him, destiny is what God has designed you to be; what you've been marked to be from the beginning of time. He told you no one can stop your destiny no matter what, hence that high fantasy you have about destiny.
Well, listen to him, but here are some parts he failed to tell you; perhaps parts him too did not know at the time he was telling you. He was only fifteen, you know, and you are just ten:
Destiny requires a lot of work. Unlike what he said, it doesn't just come. You'll have to work real hard for it. Destiny is never a matter of "que sera sera, what will be will be"; destiny is you fighting with all you've got to get to where you believe and know you should be. Destiny is not a meal offered or served on a platter of gold, it is a sweet meal fought for and well deserved.
A whole lot of things counts in destiny. Things such as loyalty, integrity, the friends you keep and all. But let me tell you something interesting and of real value: treat people well. Handle people as gold; for in the end, you never know who a person will be and how in time and in future you would need their help.
Let nobody be small in your eyes, no matter what they are at the moment; even our current domestic help- Folasade; she will help you in a big way in the future. You remember 'Sewa too?- The dirty girl at school who no one but you plays with? She'll later become a big CEO, and she will be the one to make you up on your wedding day, come December.
Such is life, dear little me. Like I said earlier, it is full of detours. Beggars become princes and princes become beggars. Remember the Bewajis? That family that thinks they have it all in the street? The ones who don't talk to anyone? Their business will later crumble. They will sell their house and move back to their village in shame. People would have helped them, but they will be too ashamed to ask for help – based on the way they treated people when they thought they had something.
You must never be proud at any stage in your life, no matter what you think you have, or the places you have been. Nothing in life is permanent, and if ever some things are permanent, it is our character and the way we handle seasons when they come that will determine if they remain permanent or not. If you have money and you do not handle it well, it will go; if you have it and handle it well, it will stay and even multiply.
In all, you need wisdom and faith in life to succeed. Wisdom gleaned from good books, and also that gleaned from the big historical book – the Bible – that book Mummy always forces you to read.
You will need to learn how to pray too; at different stages of your life, you will need prayers. And guess what? You have a friend that is ever close, a friend many years older than you but understands you perfectly. You really don't know about Him now, but with time, the storms of life will reveal Him to you. You will later realise that He is all you have and all you will ever need. He is faithful and very loyal. That friend is God.
Hey little one, dreams do come true. It may take time, and perhaps not in the exact form you thought it would, but it will sure come true. Never lose hope, darling; hang on, even if on the thinnest of hopes. All things in the end will be well and worth it.
There is so much to say, and also many shocking stories about uncles and aunties to tell, but let me stop here for now. I love you dear little me; be strong for the woman you will become.
Photo Credit: Stefan Dahl Langstrup | Dreamstime