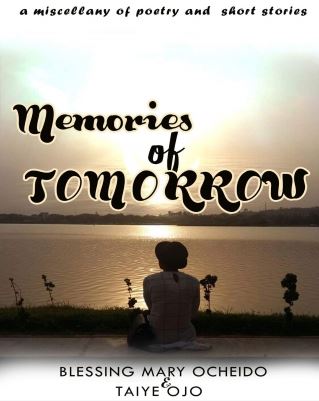 The creative process is one that is complicated, intricate, and tricky in nature. It is enough torture when an individual decides to embark on churning out a piece of art, but when two people decide to collaborate on a joint artistic project, a web of complexities is in store. People think differently, never mind that saying about giving heads, sorry, two good heads, and it is not always easy to have ideas blend perfectly together. Writing a book is no mean feat, and when two or more people decide to cook up more than a few pages, it calls for curious peering.
Blessing Mary Ocheido is a pharmacist as well as an advocate for women and children's rights, with a large following on Facebook. Taiye Ojo, on the other hand, is a poet, essayist, and teacher, whose works have appeared on Brittle Paper, Lunaris Review, Praxis Magazine, and a number of other literary journals.
"Memories Of Tomorrow" has been described by the two authors as "a potpourri of literary offerings, a miscellany of poetry and prose." 148 pages long, the book is a blend of poems and short stories, dwelling on a variety of pressing modern-day issues including family, passion, loss, health, and sexuality.
The stories are daring and tackle topics that surround us lately. "Memories Of Tomorrow" deals with domestic violence, "Colour Of Passion" has to do with sexual liberty and growing up too fast, "Sunset In Harare" shows us a passionate man who is undeterred by the health status of his love interest, and "Blue Walls" takes us on a journey of same-sex romance amidst societal expectations. "Show Me Your Hands" is a story involving national security challenges amplified by personal loss, "Walking On Broken Glass" is about a mother's battle with schizophrenia in a society that does not understand, "The Mother Without A Child" is a story of selflessness sandwiched by a (futile) search for happiness, "The Other Woman" explores the extremes of blind love and the friend zone, while "The Ambiguity Of Pain" is a short piece on the numbness that death brings.
The poems add up for an intense read, too. "Your Mother Was Nine When Your Uncle" deals with molestation and sexual abuse of minors, "Farewell" is for lynch mob victims, "Valentine Blues" and "Radii Of Love" are about passionate romance, "Forgetting June" dwells on moving on, while "Ravines" and "Sweet Dooshima" are about loss and accompanying emotions.
"Memories Of Tomorrow" is a decent literary dish, but like little stones you find in a plate of beans, it is not without its shortcomings. A number of the stories, like "The Other Woman", begin with promise, but leave you grimacing at endings that fall flat. "Worlds Apart", while passing a relatable message of peace and happiness amidst socio-economic disparities, could use more depth. "Show Me Your Hands" is a tad cliche, while "Blue Walls" (the high point of this collection) and "Sunset In Harare" are bedeviled by somewhat improbable conclusions; do you just walk out of a marriage and join your lesbian lover in some "National Homosexuals' Association" rally? Do you just proceed to date a lady who is HIV positive, with a sense of casualness?
There is something not right about the poems too. They are well-woven, but in a way, they feel like they cannot stand on their own, like skits in a music album. The poems feel "squeezed" and "lumped up" between the stories, with little room to breathe.
Another drawback of this book is the appearance of the words therein. It is fraught with more than a few errors, and by that, I mean errors of a schoolboy nature. There are a lot of mix-ups in tenses, and in one of the stories, a wrong name is used for one of the characters. Some book lovers only go as far as the first grammatical blunder, and these pages are guilty. If the authors ever engaged the services of an editor, they should ask for a refund.
"Memories Of Tomorrow" is an example of a book with awesome ideas which could have used much better execution. If there is going to be a reprint, Blessing and Taiye should let the book pass through the hands and eyes of more competent editors. The collection is rich in substance but deficient in presentation. We get it though, not all tasty meals enjoy the privilege of proper dressing.
Click here to get a copy from the OkadaBooks store
Rating: 5.8/10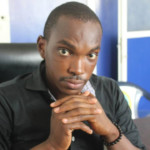 Jerry Chiemeke is a lawyer who resides in Lagos. His works have been featured on The Kalahari Review, Brittle Paper and Elsie Isy.  His editorials have also appeared on True Nollywood Stories and he is currently a book reviewer on literary blog Bagus Mutendi. He recently published his first book, "The Colours In These Leaves"