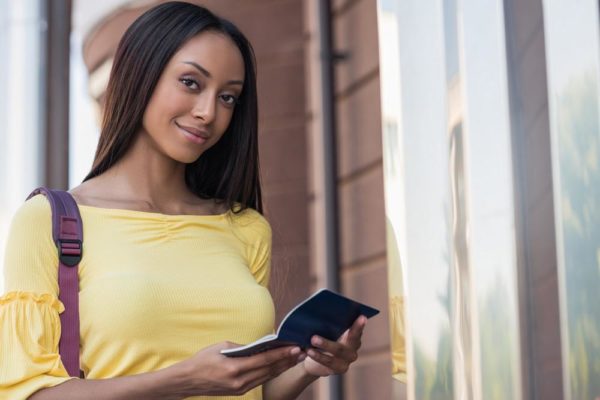 Many of us sit at our office desk and dream of traveling to beautiful places. We want to go to the beach and listen to the soothing back and forth of the waves; we want to see flowers and vegetation radiating in the sun; we want to climb mountains and look at the expansive view it offers, but for many reasons we can't. We shove all these daydreaming aside and continue in the tiresome drudgery of work until this wave passes us again sometime in the future.
It was Ray Bradbury in his dystopian novel Fahrenheit 451 who wrote: "See the world. It's more fantastic than any dream made or paid for in factories." Travelling is good for your mental health. It aids in easing the mental turbulence life gives. It inspires your soul and it refreshes your spirit.
Nigeria is a difficult country to live in; one has to battle with so many things like epileptic power supply, traffic holdups and terrible road networks, insecurity, emotional trauma etc, so one needs things that will help ease the stress and travelling is one of them.
Nigeria is a beautiful country; it has several tourist attractions spread across the country ranging from Agbokim Waterfall in Cross River State in the South, to the Ogbunike Cave in Anambra in the East, to the Nok Village in Kaduna State in the Middle Belt, to the Lake Chad in Borno State in the North. Each of the 36 states and the FCT has somewhere notable to go to and this is for people who cannot afford international travelling, if you can then your options are more.
I will now present 5 steps to becoming an avid tourist. These steps when fully engaged will take you from procrastination to being a tourer and the envy of your friends.
Ask yourself and answer certain questions
Do you like travelling by road? Can you interact with strangers? Can you adapt to different foods and living conditions? Do you have sufficient emotional and social intelligence to deal with strangers? Can you put aside money for travel? If your answer is 'yes' or a 'maybe', it means that you are geared towards travelling and can handle anything that comes to you. Making the mental decision to tour more is the first step. The decision to travel is a combination of the heart and head.
Get your finances right
Many people like me fix travelling in their physiological needs after food, water, shelter and warmth. This means that every inflow of revenue we make, after taking care of food and the rest, we take out travel funds, and then save the rest. There must be a budget for traveling and it must be sizeable…to handle multiple trips in a year.
Find a tour company or travel buddies
Iron sharpens iron. You need motivation to stick to this travel resolution and that means hooking up with people who understand the value of travelling. There has been a geometric rise in tour companies in Nigeria, you find them using social media to establish themselves, and market their services. You have brands like Ibom Tourism, Social Prefect, Unravelling Nigeria etc. Take time to study their tour packages and some of their previous tours. You can mix the tour companies and go with the ones that fit your schedule.
Some of these tour groups have really affordable packages, always compare and contrast. You can also travel with friends and buddies to different places – this way you can control the people you meet. Most of these tour companies also offer private tours.
Start
The slogan of Nike is Just do it! It is the most powerful advice one can apply to life. Fear is a mental cage we have to break free from. To fly like a bird in the deep blue sky, we have to leap from the tree. You can start small by going to your local zoo or museum or beach and then increase the miles.
Go to the neighbouring state, pack your backpack and explore what the world has to offer. With time you will discover that it is in man's genes to always move.
Our ancestors had to move from place to place, but you are moving to find yourself, to you heal yourself, to know yourself.
Repeat again and again
After one or two trips you will become hooked to travelling, especially if nothing unsavoury has occurred to ruin your experience. You will always feel the urge to move, and this is a good thing, because you will take time to plot the next trip by researching on amazing places.
Photo Credit: Lightfieldstudiosprod | Dreamstime