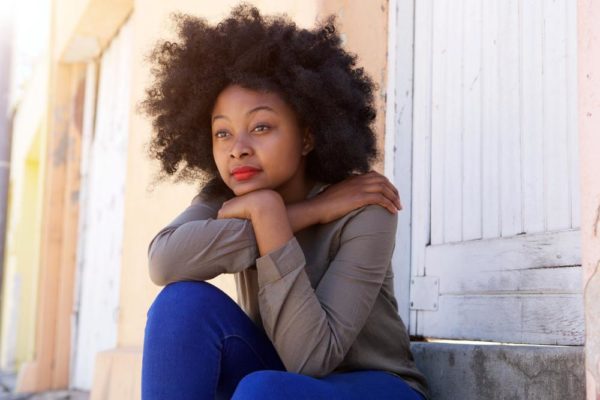 This thing called dating married men, starts quite mildly. It's such a well-covered ditch that even the religious falls into. It starts like warm coal, before proceeding to become wild fire. And sometimes, it starts even without you knowing how far gone you are. It starts from innocent talks, to constant gists, and then on to exchanging heart to heart talks. And as it progresses, you begin to feel you were meant for each other and the married party married wrongly. Of course if the married party is a man, with time, he begins to fill your ears with tales of woe about his wife, and how suddenly she has changed not for the better, but for the worst.
This isn't to say we shouldn't have married men as friends, it's just a way of making us conscious of our actions, and also making us define our boundaries such that we can easily know when close is too close, and how far is too far.
So then- how do you make your friendship with a married man simply platonic? And in a case whereby you are already falling for him, how do you control your thoughts and make your thoughts subject to you without them going hay wire?
One basic thing I would suggest would be to know yourself; and also master the act of keeping things real with yourself. To know that your mind belongs to you and you alone. There is no shame in acknowledging your true feelings however moral or immoral it appears at first. Knowing yourself and having honest in-depth conversations with yourself will save you from making costly mistakes.
To do this, you have to be free with yourself and give yourself the room to express your emotions. Don't be too 'holy holy'(or too conservative).
To know yourself, never be shy or too moral to acknowledge your feelings when they come. Always acknowledge your feelings, even though you might revoke them almost as fast as they came. Never toss your feelings aside; every feeling is meant to tell you something. Your feelings arise most of the time to pass something across to you… so due actions can be taken.
Always preserve that place in your heart where you can explore you like a little baby and consciously and innocently bring to the surface emotions that seem to be buried deep down, even such that embarrasses you. Don't act all too strong for yourself by denying your emotions and feelings, knowing fully well that your heart is private enough to handle all your shame and embarrassment. That is why the heart is yours and yours alone; share it no one.
So, come on girl, acknowledge those emotions so it doesn't lead to your downfall. You never can conquer that which you have not acknowledged.
Never act all too busy with yourself. Always find time to listen to your heart cry. When those funny thoughts and emotions arise, sit down with yourself and handle it. Get to the root till you understand why they are there. Never let ignorance or denial lead you into something you did not bargain for.
Knowing yourself and dealing with thoughts as they come will allow you know when some thoughts are trespassing, and also how to handle them before they turn you into a vegetable. Paying attention to yourself will make you know when and how you are falling for the man, and also why you are falling for him. Could it be his dressing? Or the way he talks to you, or perhaps the way he touches or looks at you? How about the way he makes you feel with his words and perhaps the gifts he buys for you? The hangouts he takes you to after work? Or the fact that he seems to understand you in a way nobody else seems to, or that he makes you feel loved, cherished and worthy in a way no one has ever made you feel before. What exactly could be the cause?
Paying (close) attention to your thoughts will keep you in control of your thoughts and eventually your actions. This way, you are able to make your thoughts obey/follow your principles and standards.
Following this seemingly simple advice will expose you to your emotions and make you take note of your feelings and corresponding action(s), especially for the man in question. It'll also help you put boundaries in place both in your heart and without. And in a case whereby you decide to date him against all moral odds, you will know that it was your decision and you sure will be ready to dance to karma's beat when eventually it beats its drum. It's all about being intentional.
Photo Credit: Mimagephotography | Dreamstime