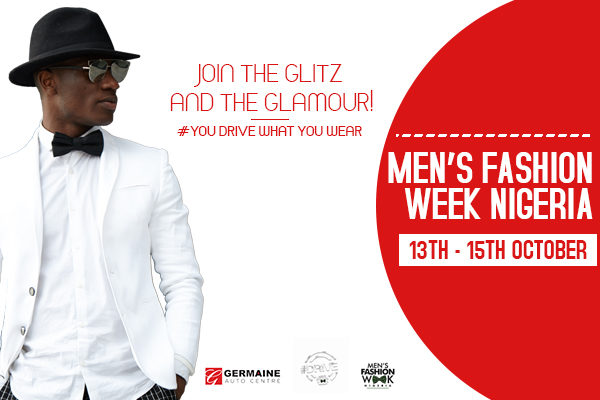 Long gone are days when fashion and style were considered as a female thing! These days the menfolk are now also pulling strong when it comes to a sense of fashion and style.
Date: Friday, October 13th, 2017- Sunday October 15th, 2017.
Qhue Concepts will be staging the 2017 edition of the Men's Fashion Week Nigeria, with the theme 'You Drive What You Wear', and Germaine Auto, being a strong believer in innovative initiatives that put Nigerian-grown products on the global scene, is a leading partner.
This year's showcase will be headlined by 'The Man Awards', which will recognize the outstanding work of men that have distinguished themselves through artistic and organizational excellence in the fashion, media, and entertainment industries. Among the award categories are; The Germaine Auto Award for Positive Change, Fashion TV of The Year, Fashion Magazine Of The Year, African Business Leader CEO, Truly Nigerian Brand, Style Influencer Of The Year, Designer Of The Year (National), Designer Of The Year (International), Emerging Young Designer Of The Year, International Model Of The Year and Model of the Year.
Schedule this event on your social calendars! Be a part of The Men's Fashion Week 2017 as this event serves to project the new developments in the Nigerian fashion landscape, bringing together on one runway the very best designers from across the globe.
There are also 10 free VIP tickets to be won via our social media pages
Follow us Instagram, Twitter, and Facebook.
Read more about this trend setting fashion event here
————————————————————————————————————————————–Sponsored Content