Marie -Thérèse Ukpo's Holiday in Bali Was Simply Exotic & Breathtaking
Day 1
After 23 hours and 25 minutes of flying we finally arrived in Bali, Indonesia for The Suffy Experience for my 25th birthday! A VIP Airport Transfer Officer met us at the door of the aircraft; he escorted and assisted us through customs, passport control and baggage claim and led us to our guide for the entire trip, Yudi and our driver, Kabul.
Yudi gave us a warm welcome by "lei-ing" us with Frangipanis and gifting us a goody bag with two bottles of dessert wine and traditional Balinese snacks.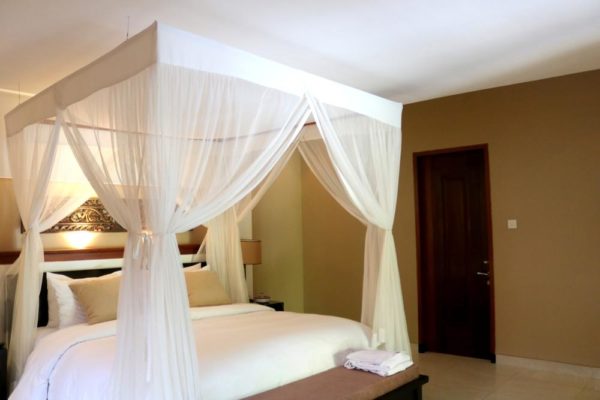 After our cheerful introduction, we made our way from the airport to our home in Bali, The Kunja Villas and Spa, a calming oasis in the heart of buzzing Seminyak.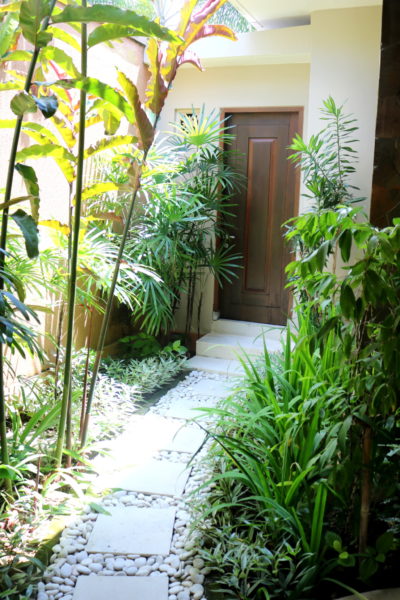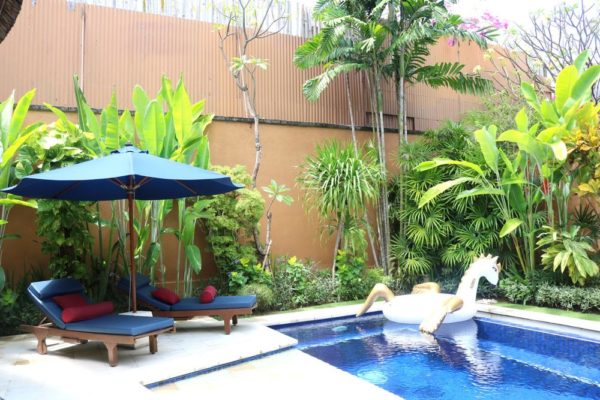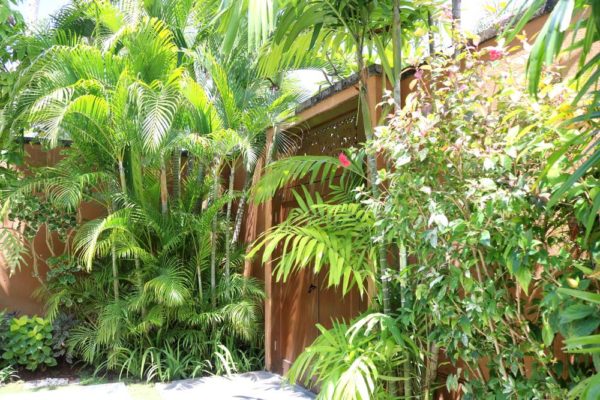 As soon as we walked into our villa I was blown away by the lush greenery and glistening blue swimming pool. The villa was designed to adopt the style of traditional Balinese architecture as it features natural teak wood and stone finishing. We were spoiled rotten by a seamless fusion of beautiful colours and textures of nature, tropical foliage, flowers, insanely lush fabrics and outstanding service throughout our stay.
Day 2
At 9:30AM the next day, our personal chef brought fresh ingredients to our villa and made us a delicious breakfast by the pool.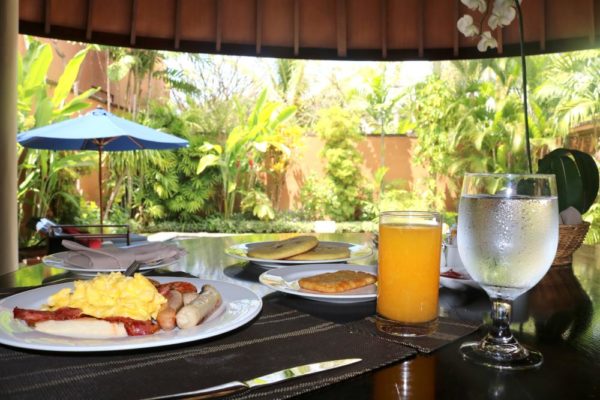 A few hours later we embarked on a seemingly endless journey through small roads and villages to the stunning Balangan Beach.
I chose Balangan Beach for our first full day in Bali because I figured that since it was a fairly hidden gem that mainly attracted surfers who would have all left by the time we arrived. We would pretty much have the beach to ourselves and I was right! We spent hours laying on sun beds, sipping on coconuts and enjoying the breath-taking views of the coastline.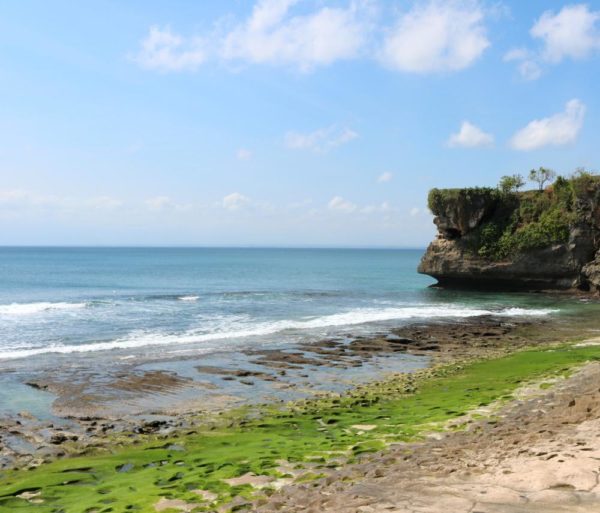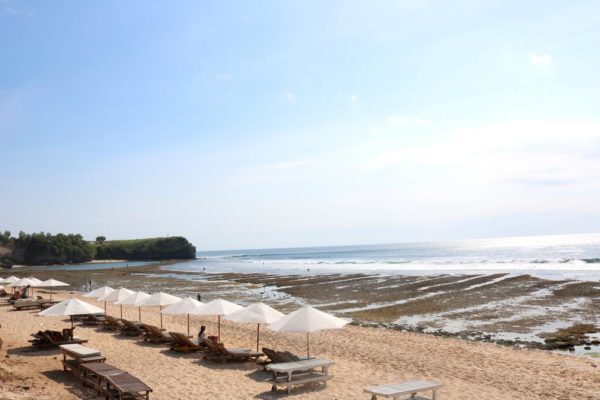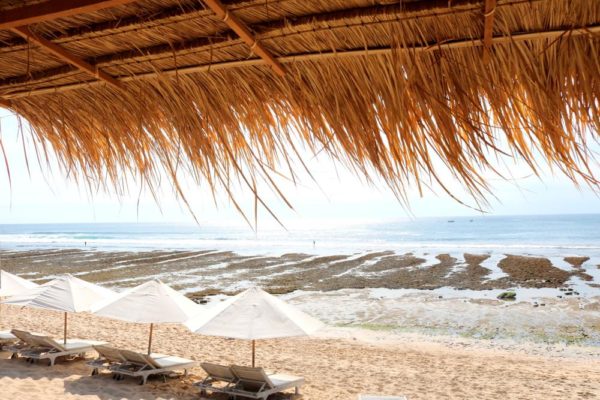 It was just what we needed after 24 hours of travelling.
Day 3
I woke up on the third day feeling so blessed and excited because it was the eve of my birthday! The first item on the agenda was Seminyak shopping.
Bali has an overall bohemian vibe and Seminyak is the mecca of bohemian fashion so I devoted my entire afternoon to scour all the stores and picked up some gorgeous resort wear and dainty pieces of stackable jewellery.
A few of my favourite stores were:
• Drifter's Surf Shop – The Home of the Most Coveted Luxury Aussie Swimwear Brands
• Magali Pascal – The Perfect Fusion of Parisian and Balinese Style Ready to Wear
• Thaiklia – The Most Exciting Bohemian Swimwear Experience
We arrived back to our villa not long after sunset, freshened up, had an impromptu villa photo-shoot. Then, we headed to the top French – Mediterranean fine dining establishment in Bali, Metis. It's quite possibly Bali's most sophisticated setting.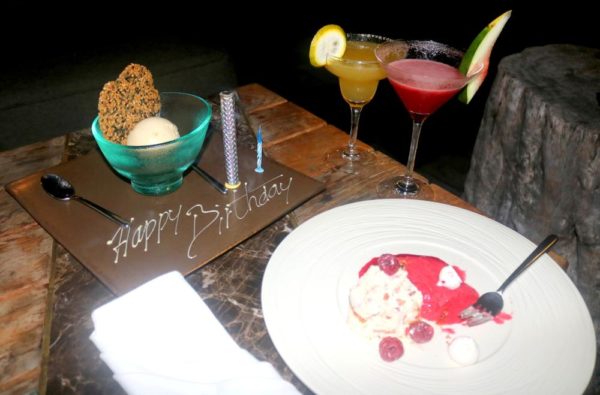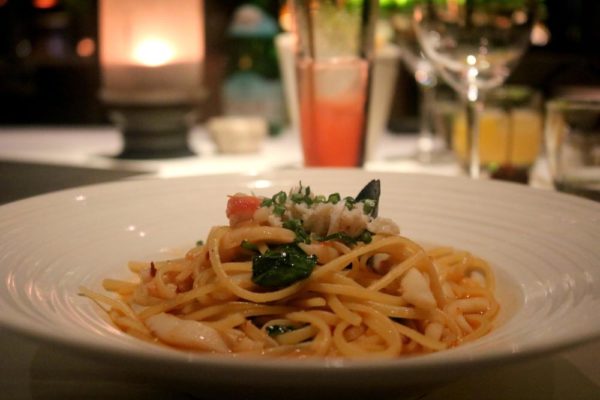 We dined surrounded by elegant open-air interiors over looking rice fields. Dinner was delicious, the cocktails were the perfect balance of sweet and strong and dessert was scrumptious. At 00:00AM on the dot, the waiters sang Happy Birthday to me in Balinese and presented me with even more deliciousness.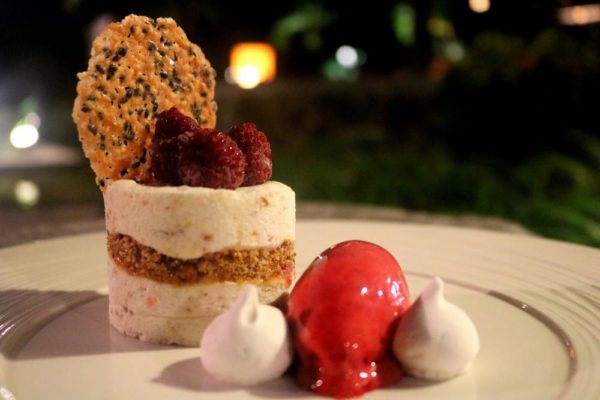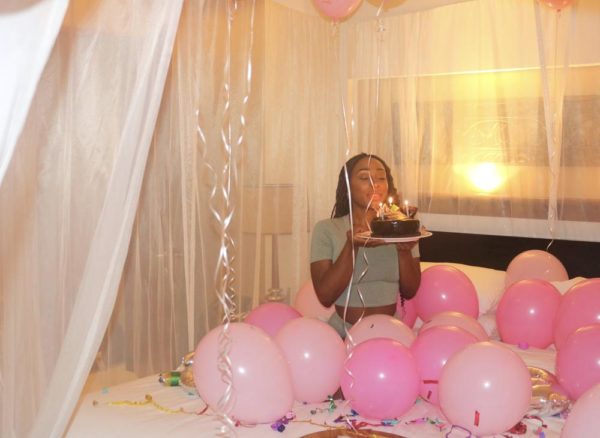 At 1:00AM just when I thought I was at the peak of happiness and gratitude, I met the sweetest surprise: my boyfriend had arranged to have my room filled with pink balloons and a chocolate cake. This naturally led to a birthday photo-shoot followed by alcohol-induced swim races in our private pool.
Day 4
I decided to celebrate my birthday at the most exclusive beach club in Bali, Karma Kandara Beach. As we went down the cliff to the beach in a cable car, I was completely blown away by the most breath-taking views of the Indian Ocean I had ever seen. We spent the whole day relaxing on sunbeds, drinking champagne, indulging in delicious gourmet pizza and taking dips in the beautiful waters until sunset.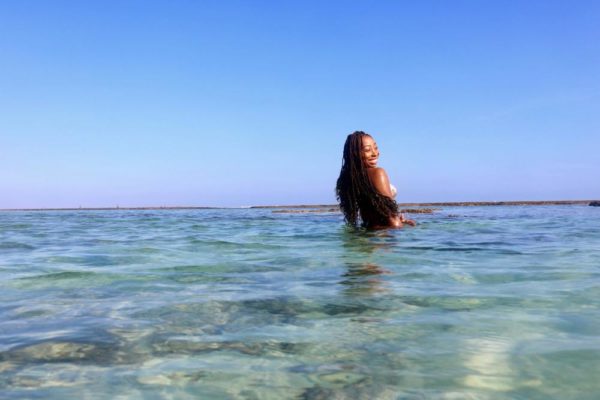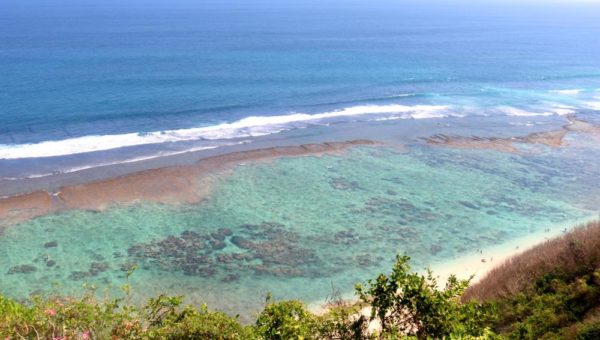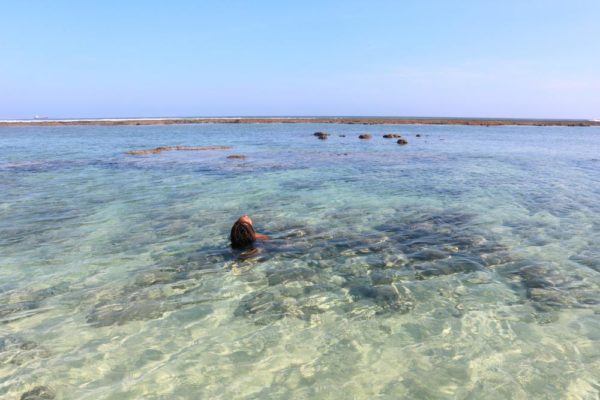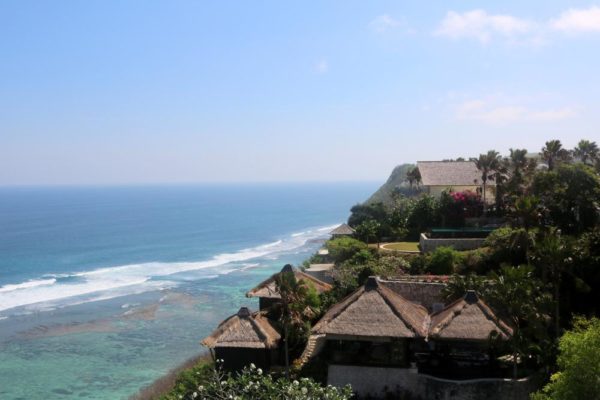 At 22:00PM we went for dinner at the 1920's inspired hotspot, Plantation Grill above Double Six Hotel. As we walked in I said, "This is the perfect mix of Ernest Hemingway and F Scott Fitzgerald (The Great Gatsby)!" From the diamond shaped mirrored pillars to the glass windows overlooking the ocean, the ambience was spectacular. I had Pan Fried Crab Cakes, The Wood Grilled "Tajima" 8+ Wagyu Burger with Sweet Potato Fries Flavoured with Black Truffle and Old School Bomb Alaska for dessert, DIVINE!
Day 5
Our fifth day in Bali was another day spent at a luxury beachfront oasis located at the bottom of steep cliffs. This time it was Sundays Beach Club. We encountered more amazing views, lounged on beanbags in the warm white sand and treated ourselves to mouth-watering meals and cocktails.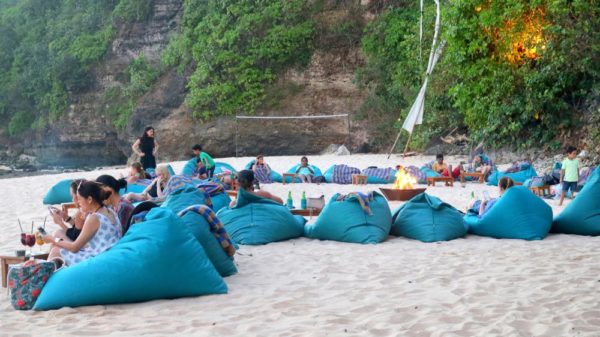 At sunset we pulled our beanbags to the nightly beach bonfire and roasted marshmallows in the open fire. It was the perfect beach day.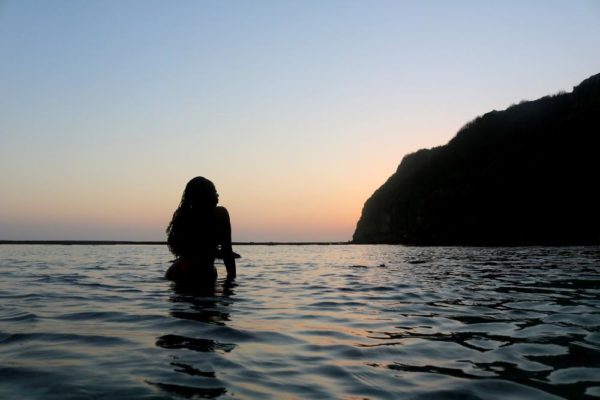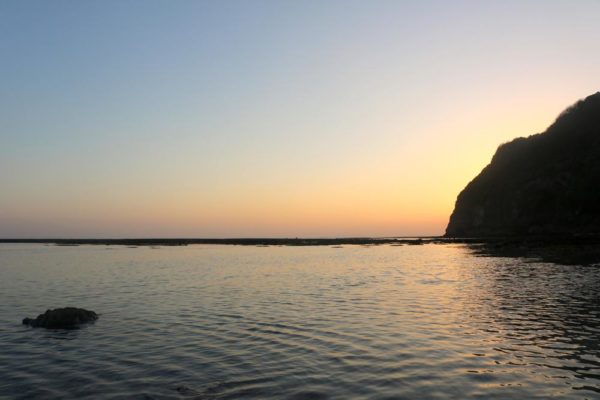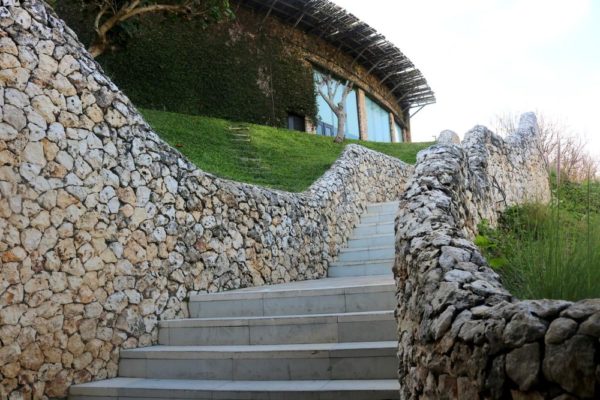 Day 6
At 8AM we were off to explore the island's jungle paradise, Ubud!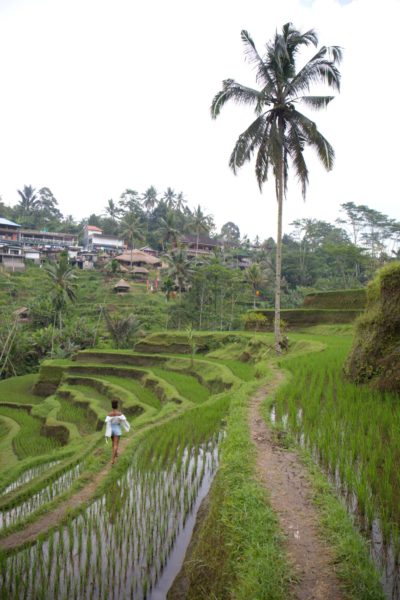 Our first stop was the mind-blowing Tegallalang Rice Terraces. We wanted to get there early enough to soak in the beauty of the landscape and take a few photos before it became crowded with tourists. Boy, was it worth it!?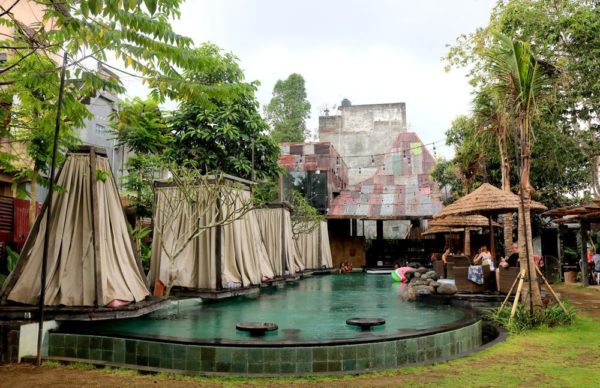 We hiked to the very top and experienced the most humbling and sensational views of the greenery, the local farmers, as well as the jungle and Ayung River that surrounded us.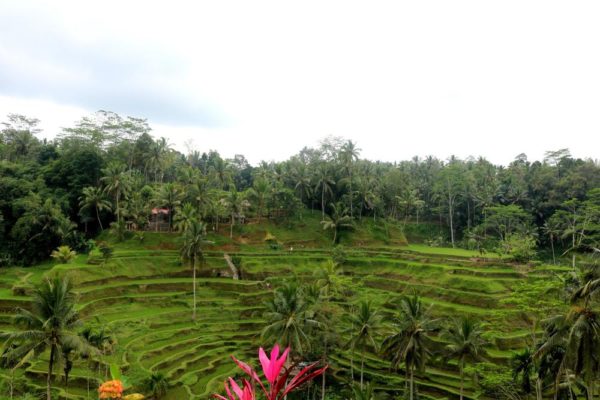 Time flew by and before we knew it, it was time for brunch at one of the best cafés in Bali, Folk Kitchen & Espresso.
We stuffed our faces with yumminess and then moved over to sunbeds by the pool, to sip on freshly squeezed juices until it was time to head to our third location, the Ayung River.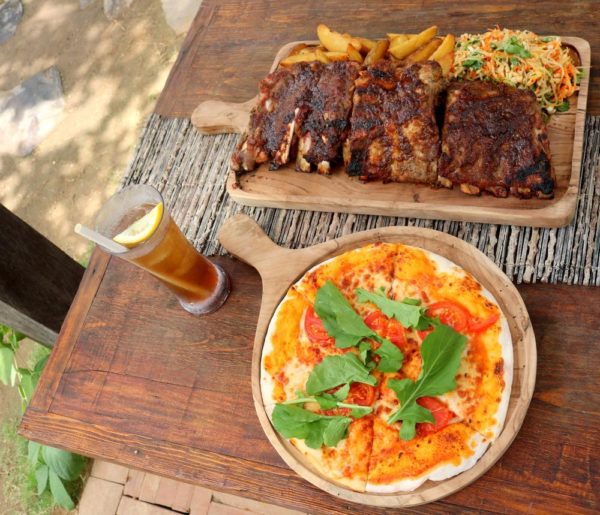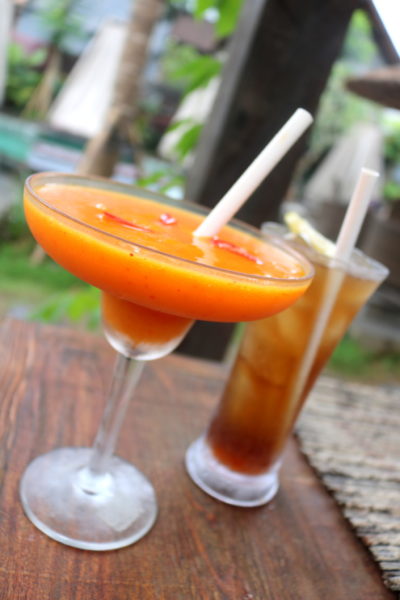 We chose to experience the longest and most enchanting river in Bali in the most thrilling way possible, water rafting in private rafts; it was SO MUCH FUN!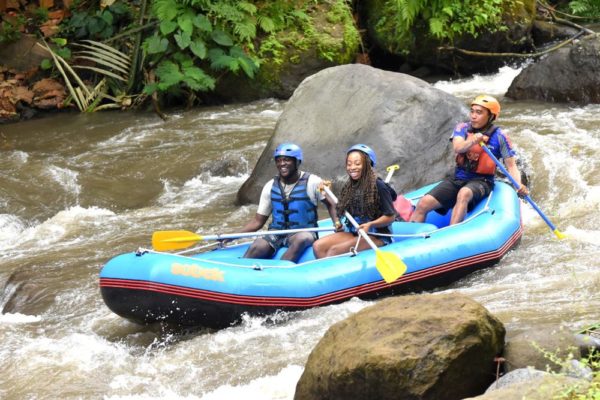 We spent about two hours in the river screaming at the top of our lungs because we were getting drenched by the waves, paddling between huge rocks and almost falling out of out the raft a few times. There were also serene moments, exploring astonishing hidden waterfalls, rice fields and gorges along the way.
Day 7
We had an early breakfast and headed back to Ubud to explore the vibrant villages, temples and rice fields of Bingli and to visit one of the stunning hidden gems in Bali, Tibumana Waterfall.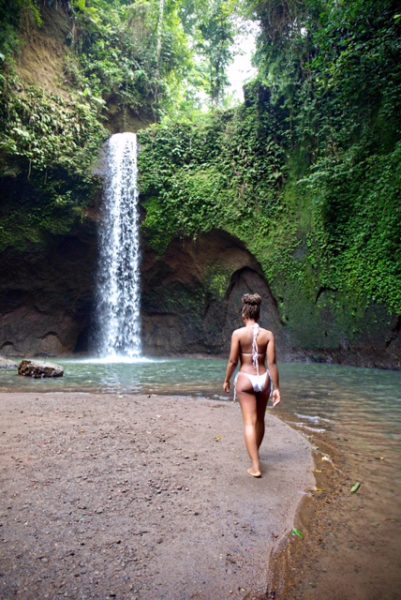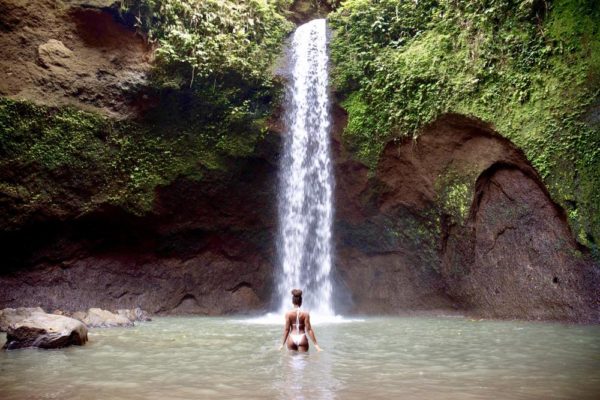 We hiked down 200 steps to get to the natural beauty and after a VERY necessary photo-shoot, we took a dip down the river to the base of the waterfall to feel the water gush against our skin. It was an inexplicable feeling.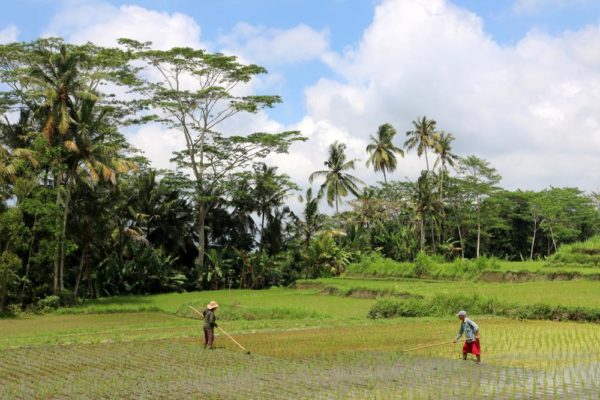 At night we headed to dinner at Bikini. It's a sexy, edgy and opulent Miami-esque, New York warehouse inspired restaurant in Seminyak. It was a clash between complex and extremely sophisticated Asian cuisine, and a very playful, quirky and provocative ambience.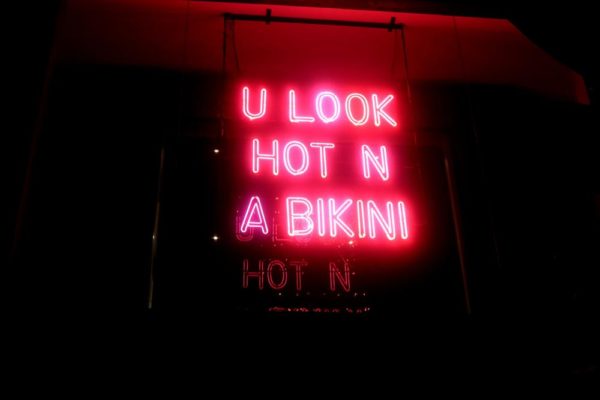 Those two elements fused together so effortlessly and that heightened the entire experience for me. The presentation of the dishes and drinks were the best I had seen in Bali.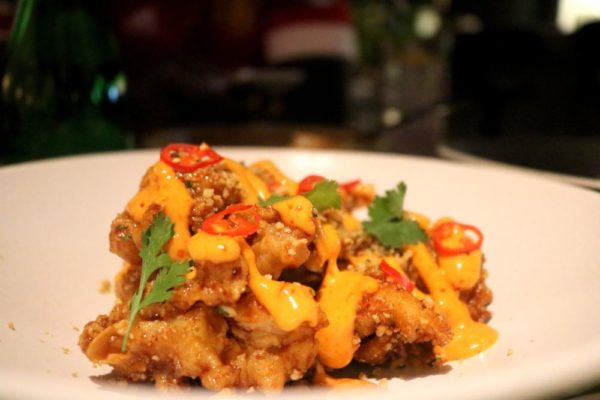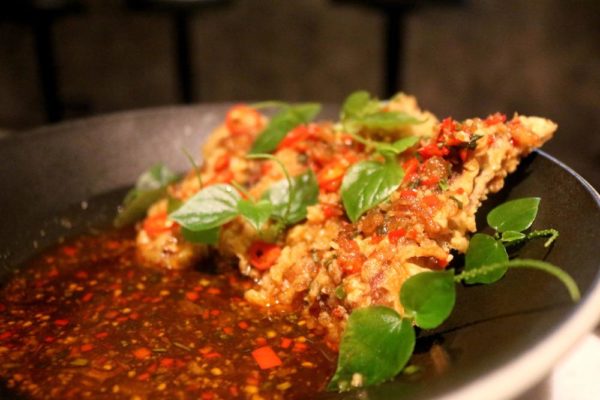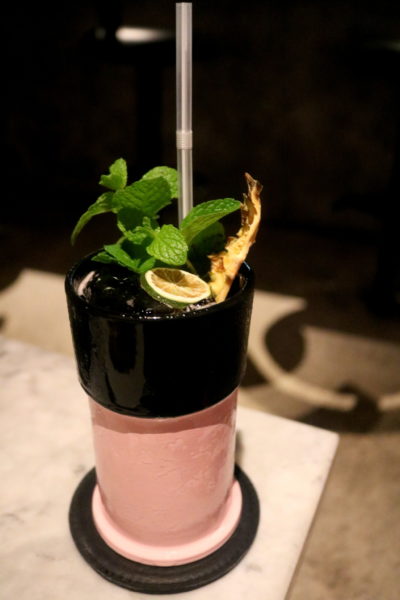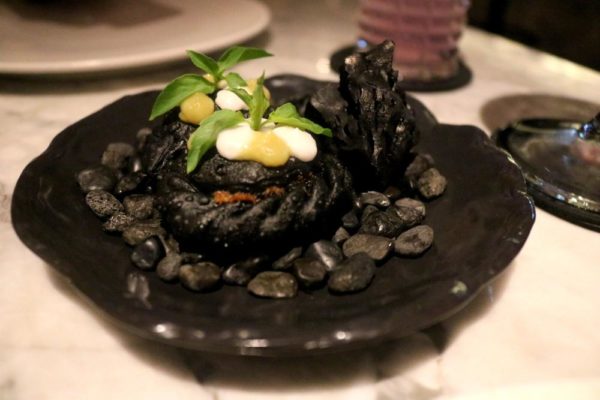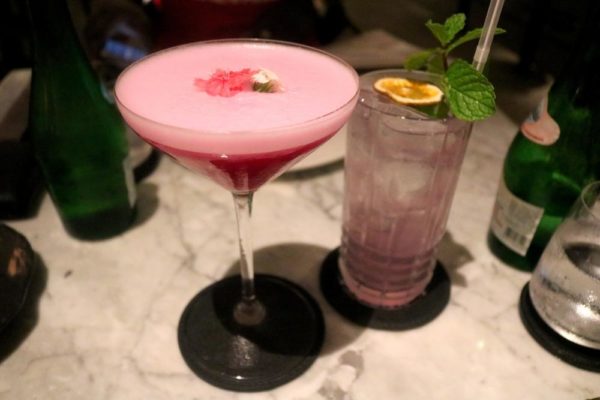 It was edible art presented with so much flair. Every single dish and cocktail we had (I was intrigued and pretty much ordered everything on the menu) was delightfully delicious and had a wow factor. Hands down best fine dining experience in Bali.
Day 8
Today was our official free day so I seized the opportunity to have a lunch meeting with my lovely business partners in Sanur.
At dinnertime we headed to yet another Seminyak hotspot, Barcaboa.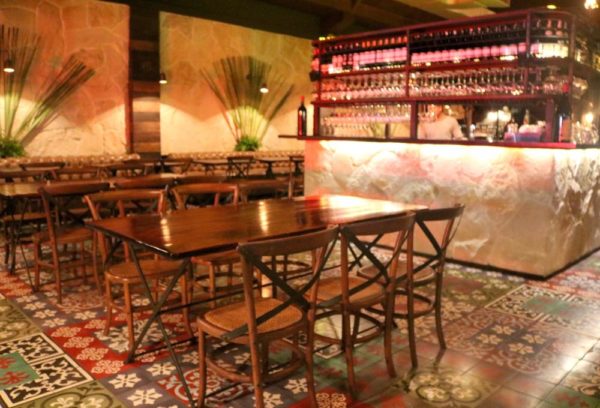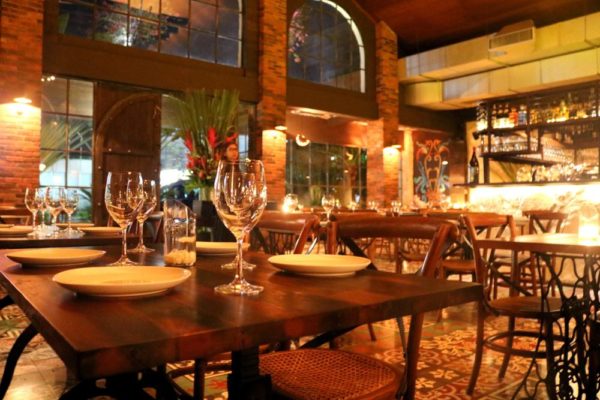 I loved the décor! It was a large warehouse loft inspired space with pretty mosaic tiled floors. The restaurant specialises in Mexican style wood and charcoal fire BBQ meats.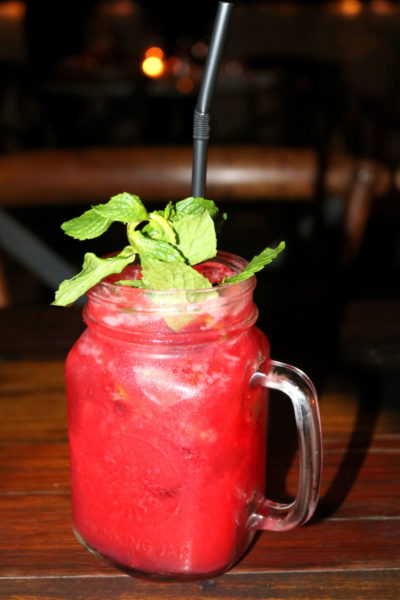 For dinner, I had Pan Seared Scallops, Charcoal Grilled Octopus with Spanish Potatoes and Liquid Nitrogen for dessert; everything tasted heavenly!
Day 9
We spent the whole day lounging in our villa, and in the evening my boyfriend and I headed to the Private Infinity Pool of La View Restaurant in Ubud for the ULTIMATE experience. We shared a five – course twilight dinner under a canopy of stars while floating right in the middle of a private infinity pool and we were surrounded by outstanding views of jungle and the Ayung River.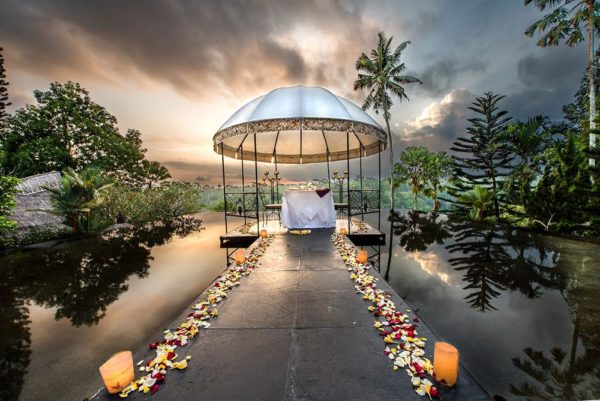 Of course the experience wouldn't have been complete without glistening candles and hundreds of flower petals. There could not have been a better way to end The Suffy Experience.
Day 10
Minutes before we had to leave for the airport, our villa staff each presented me with birthday gifts and wished us a safe journey back to Nigeria.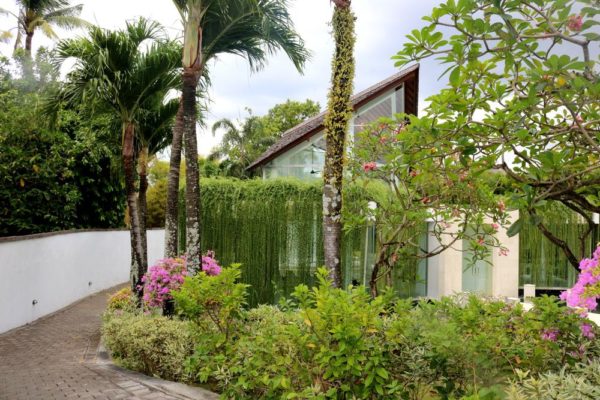 It made me quite emotional because I grew close to them in the 10 days we spent in Bali and I really appreciated how well they had taken care of all of us throughout our holiday. I couldn't have asked for a better 25th birthday experience.
Credits
Suffy Travels @suffytravels – Holiday Designer & Experience Planner
Marie – Thérèse Ukpo @mariethereseukpo – Holiday Curator & Visual Storyteller
Indhita Aphrodite – Holiday Operator
A very special thank you to The Kunja Villas and Spa