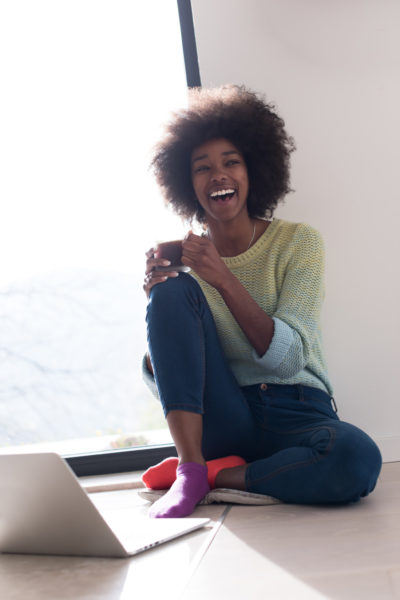 Christmas 2017 holidays started on a bit of a sour note for me.
First, my car air conditioner suddenly stopped working. The husband promised to help me fix the issue, thinking it was gas or a minor electrical fault. I knew it was not a minor fault because I had taken it to the mechanic and he said something about compressor and N18000. I ran at the mention of N18000.
It's always been hard for me to spend on my car. I don't know why; I always find a way to procrastinate, until my husband pays or I grudgingly pay after managing the issue for a bit.
This time, I came home and told him I don't know what is wrong with my car o.  In fairness to me I wasn't being 100% sly, I was just hoping they misdiagnosed the problem the first time and a second opinion will come back with cheaper sounding news. *winks*.
The next day I went to work with an Uber in the morning using my husband's phone to place a request. His Uber account is a card paying one, so his account was debited. On my way back, I called him and pleaded with him to help me book an Uber. He obliged. When I got home, I made to alight, the Uber driver stopped me with the words;
'Madam your  fare is N1, 980..'
I replied curtly 'That's ok, it's a card payment…'
He replied me 'No ma'am, it's cash.' He now showed me the screen of his phone.
'Oh. Are you sure?' He just looked at me with a patient smile.
I called my husband to clear the 'misunderstanding'.  He picked and burst into a mischievous laugh, saying he changed it to cash in 'error' and laughed again. He said the mechanic was bringing back my car, because it will cost 70k to fix it the air conditioner issue. With this new development I may have to wait for him, or pay immediately… if I wanted to start using the AC right away.
'How did we get from 18k to 70k?' I asked
'What 18k?' He asked. I didn't respond.
He ended the call with another evil sounding laugh not waiting for my response. He knows I will never pay 70k.
 Friday, December 15th.
That was how my Christmas started. Driving with my car windows glasses wound down and battling the beginning signs of harmattan.
By the way, harmattan is the worst weather, in my opinion. The dry dustiness of the air depresses me. A few days later and with Christmas drawing closer I started noticing fuel queues and with the queue in all the filling stations came constant traffic. To make matters worse, there is a major road construction right in front of my office…*sobs* .
Trust Lagosians not to 'carry last' during the Christmas season, panic buying mode was activated instantly. The queues were getting longer as people struggled to buy enough fuel to last them the next couple of months. It became a herculean task moving around the city.
Friday, December 22nd
I briefly stopped at Oshodi Market because it was closest to my office, to buy a few things and found myself trapped inside the market by people, cars, okada, keke napep, dancers, street fighters etc. I got home at 8pm super exhausted after almost five hours in traffic, but the thought of the bargains I got lifted my spirits a bit.
Saturday, December 23rd
I went to Shoprite, at Ikeja City Mall with a sister.  We got there before 10am; as expected there was already a crowd and we were greeted with the public announcement system informing shoppers that their POS were not working and you can only make cash or voucher payments. So we went to find an ATM. As usual, some ATMs didn't have money and the ones that had money had long queues.
We eventually got money, went back to our shopping and the long queues to pay again! At 3pm we found our way out of the mall and into the waiting arms of fuel scarcity induced traffic. I got home at 5pm. Tired.  Sunday 24th was also another long day full of errands and church.
Monday, December 25th
Ghen Ghen! Christmas day! We still hadn't agreed on exactly what we were going to do as a family. I just know I intended to cook. A lot. But I had an exhausting two weeks, so the only thing my body craved was rest. They say being a mum is a superpower, so I proceeded to the kitchen and made French toast for three adults and three toddlers. After achieving this feat, I went back to bed, my children went back to watching TV.
I couldn't make myself cook. After a while, my sister came to motivate me and we proceeded to grill fish and made an awesome rice dish. As we finished cooking my children after watching too much TV came to tell me 'Mummy this does not feel like Christmas?' So we got dressed and drove round Ikeja stopping by a few crowded places.
On our way back, I saw the lights of the next house on, and we rang their bell. They seemed so happy to see us; my children played with their older kids and the adults talked a lot. It was easliy the highlight of our day.
I was reminded that the warmth in good human interaction is priceless!
I hope we all managed to find the merriness in the season!  What I learned is that you have to grab the merry. It was fleeting, showing up briefly and disappearing quickly.
This year we have to be intentional about happiness and Christmas, look for the happy feeling and somehow finding it.
Photo Credit: Dreamstime