#BBNaija – Day 4: Unlikely Matches, Heartbreaks and Soulmates & More Exciting Highlights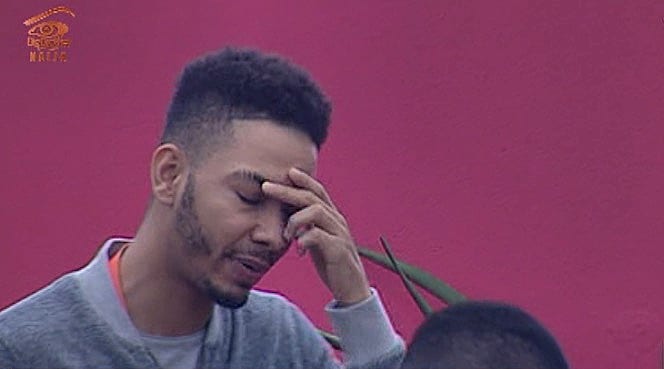 Did you watch day 4 of the Big Brother Naija 3 reality show?
If you missed it, we've got the highlights for you!
..
Unlikely Matches
Now that all the Housemates have been put into pairs, the dynamic of the House is beginning to shift. Some pairs were obvious choices while others were a complete surprise. How will these unlikely matches pan out?
While Tobi and Cee-C, Ifu Ennada and Angel seem quite confident and steadfast in their power house pairings, others are not so sure. Housemates who were not even low key friends have now been paired up permanently and it's downright bizarre.
After Ahneeka's rejection from Dee-One, she was left with only one choice, the young Rico Swavey. They both took it in their strides but since the announcement, neither of them have made any effort to even talk to one another. As this was a Task of strategic alliance, Rico Swavey and Ahneeka are doing very little to form the ties that bond.
It's a similar situation for BamBam and Teddy A, they have yet to even exchange words since the pairing and BamBam has not been quiet at all about her feelings, telling almost anyone who will listen that she regrets choosing Teddy A. What does this mean for the housemates in question? Strategy is everything in Big Brother so it's best they get their ducks in a row.
Later on this full moon night, Rico, Ifu Ennada, K.Brule and Lolu held a pity party in the kitchen. Since birds of the same feather flock together,they talked at length about the rawness and hardship they had experienced in their lives. The four night owls seemed to relish in the moment, until Lolu lost it and cussed out. There is no going back for these hungry birds.
Fashion Forward
While Khloe, Dee-One and Miracle got off on the lazy foot this morning, painfully coming to life after a hearty breakfast, others upped their game ahead of the first fashion show highlighting their personalities.
Most definitely, it's Rico Swavey's tender loving braiding of Anto's hair that stole the lights and in the process also received some major side-eye from Princess. For the brother's hands worked their magic to Anto's purest delight: behind a half-suppressed smile, she seemed to melt of pleasure to be the recipient of such privileged treatment. Granted – if anything this secret talent may have earned Rico Swavey some serious bae credentials.
Soon after, Princess declared that she intended to be beautiful for the fashion show for it had been too long since she felt beautiful.  Princess also vowed to emerge, like a mermaid, transformed from a long, nice and relaxing bath. No sooner said than done, she left the dressing room's upbeat mood and disappeared into her beauty den. In another corner of the dressing room, Vandora's slow undressing and dressing sent silent, lustful messages that Teddy A's unfazed gaze didn't seem to register.
The Opposite Game
Biggie summoned them in the living room and dropped the bomb: Housemates were reshuffled and asked to originate monikers for their new 2-person unit. The creative sparkles could barely be contained, sprinkling out of each pair of eyes, and echoed in every giggle.
Oozing confidence, Bam-Bam and Teddy A walked up hand-in-hand to introduce Bamteddy.
As for the strategic Ifu Ennada, she was hanging onto Angel's arm, like an arm candy, fidgeting of apprehension as they announced Angelifu.
In the same streak, K_square (K.Brule and Khloe), Mina (Nina and Miracle), Van-dee (Vandora and Dee-One), Rineeka (Rico Swavey and Ahneeka), Cebi (Tobi and Cee-C), Prito (Bitto and Princess), Loto (Lolu and Anto) and Leolex (Leo and Alex) paraded along to present their amusing nicknames.
It is as if Big Brother had given the green light for wandering hands and languorous glances to take the centre stage, as the sudden physical closeness amplified the initial sparkles. Desire dictates dispositions, and with the first evictions around the corner, he who laughs last laughs longer.
X marks the spot
Like a train approaching the station, Wahala na follow small small abi! This season is definitely like no other; the Big Brother House is spotting 20 strong personalities. House don turn shack because there just might be too little room to accommodate all of the egos.
After witnessing lip-locking between Miracle and Nina, they definitely 'pre-paired' themselves and we're clearly all imagining just how much pepper will be added to the new dish Biggie has served, the pairs.
On this note, from Cee-C being chosen to share the Luxury Suite with Tobi and to him having been chosen to pair up, one can't help but think she really wanted to choose Teddy A but felt she had to return the favour.  It's clear that we need to get ourselves some goggles because sparks are about fly; even the blind man on Ademola Adetokunbo Street can see. Wahala much?  No?!
It would be completely careless not to mention the love/hate relationships that are forming outside the romance umbrella. Khloe complaining about her fellow group members and later having a verbal brawl with Cee-C; this because of her bad listening skills. Do we smell dictatorship in the Khloe presidency? Not our handwriting o!
It doesn't end there because Cee-C isn't the only one whose buttons have been smashed by Khloe. If Biggie's House were to be a court room, Alex and Vandora would be willing testifiers against her. House VS Khloe… She seems not to care though, "leave your emotional bags at home" she said. Seems impossible because theses bags are here to stay.
It's not all rain and storms though because there seems to be tight 'housemateships' forming;  Vandora and Alex having each other to lean on; Rico Swavey turned hero Swavey when he comforted Ahneeka and Bam Bam popping out of a honey pot and sweetly encouraging Ahneeka, referring to her as a well of inspiration.
The other Housemates are going along swiftly, the boys haven't smashed each other's tyres as yet because 'bros will be bros'. We wonder just how long that will last.
Heartbreaks & Soulmates
End of the road?
Miracle and Nina made history when they gave us the first kiss in the Double Wahala House. It almost seemed scripted, two beautiful people in a steamy shower, locking lips? It was definitely one for the books, but there has been much controversy about the end of the kiss, where it seems as though Miracle was pulling away…
There hasn't been a second kiss, which makes us wonder, is there trouble in paradise?
Nina, the girl with no regrets, spoke at length on her profile video about her love for her boyfriend, she told us that because of this love she would never kiss anyone in the House unless it was an instruction from Biggie himself. We all know how that ended. Nina in an emotional Diary Session spoke to Big Brother at length about how her boyfriend is probably feeling in regard to her relationship with Miracle and how she will now try to effect self-control. Is the girl with no regrets having her first ever regret?
It seems as though guilt may be slowly settling in, and after pulling away from that steamy kiss is Miracle looking for an exit? What does all of this mean for team Mina? Will guilt destroy this team or will team Mina triumph for the sake of N45 million.
Cross-road?
BamBam and Rico Swavey are both walking around the house miserable as they become the Big Brother example of crossed communication. BamBam expressed how had she known she was choosing a partner for the duration of the game, she would have definitely chosen Rico Swavey with whom she shares a connection. Rico Swavey on the other hand is hurt that the one person he had a connection with didn't choose him. Will their budding relationship end because of this simple misunderstanding or will they talk, make up, and walk the path to relationshipville? We are rooting for you "Bamco".
Beginning of the road?
Anto and Lolu may have chosen each other because they relate intellectually, but it seems as though there may be more to their partnership. When Big Brother explored the "other part" of their relationship in their Diary Sessions they both blushed, with the usually calm Lolu acting like a nervous school boy with a crush. Is cupid's bow aimed at Loto?
Big Brother Double Wahala is defintely serving up the double and the romance and we are here for the meal. Which two people do you hope become a couple?
Oh What A Huge Loss!
At the beginning of the week Big Brother gave the Housemates a Task on self-expression and the bright-eyed, optimistic Housemates Wagered 75 percent of their BB Naira shopping allowance. They didn't even get a chance to do the Task Presentation and have lost 75 percent of BB Naira shopping allowance.
Where did it go wrong?
This is Biggie's House and the Housemates are merely guests. We have all been guests or hosts once upon a time and there are spoken and unspoken rules. Big Brother has made the rules very clear, but the Housemates have been acting like they're at a holiday resort, going out of their way to break them. In true Big Brother style, they were disciplined in a painful manner.
Rules the Housemates have broken:
Not speaking purely in English and Pidgin English
Not adhering to microphone rules
Taking their time to go to the Diary Room
Coming into the Diary Room without their tops on (not that the ladies mind)
Living in a pigsty
Not listening to the Ninjas
Would they have won had they had a chance to present their Task?
The A-team confessed in their Diary Sessions that they had a leadership problem and that they had subsequently compiled a last minute presentation. Would a last minute presentation have been enough to impress Biggie? Many team members complained about Khloe's 'dictatorship' leading style, telling Biggie that they would have kicked her out if they could.
Khloe however felt the group merely misunderstood her, she wanted them to work first and deal with other things later. Khloe seems to truly understand herself and stands firm on the fact that she is a straight shooter, but will this serve her in this House? Will she able to mend the relationships her actions have broken and show them that her true-self is caring? Also, this being a game of pairs, how will Khloe's actions affect her partner K.Brule's?
The Black Knights seemed to be a well-oiled machine in the lead up to the Task Presentation, but appeared in the Arena in mis-matched apparel. Some members came clad in the A-team's colours, which added to Biggie's dissapointment.
Have they learnt their lesson?
In the aftermath, a conversation ensued where Vandora emphasized that they need to be accountable to each other, and that they must help each other, after all teamwork makes the dream work.
Time will tell if the Housemates will change their wild ways, work together and adhere to Big Brother's rules, if not, who knows what harsher punishment awaits them in Double Wahala House.
***
Have you been watching? What did you think of the Day 4 activities?