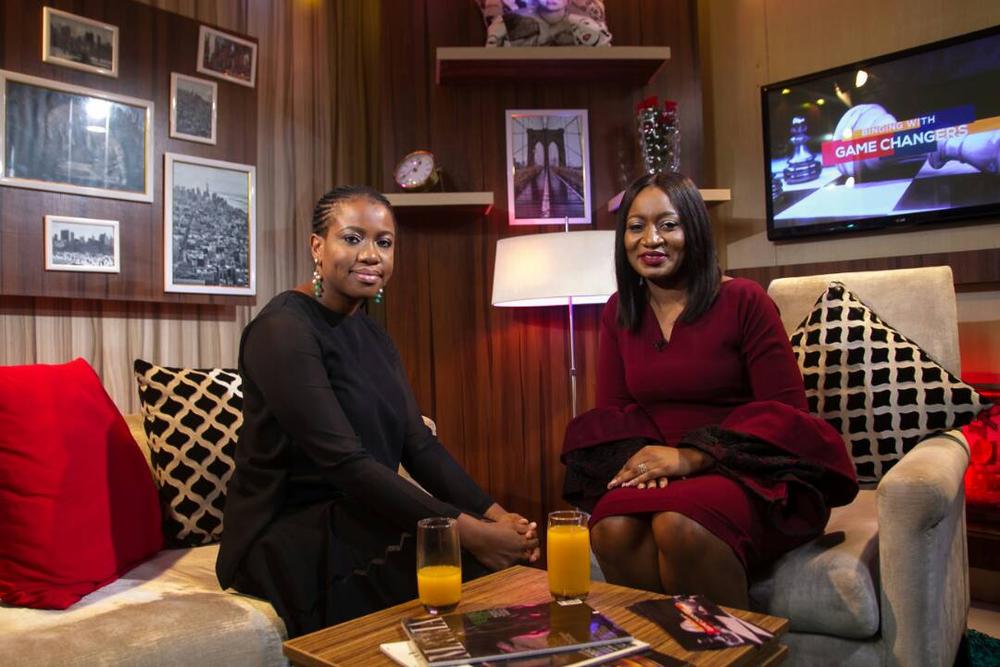 Seyi Banigbe interviewed Bilikiss Adebiyi-Abiola, CEO of a recycling company Wecyclers, on a new episode of her talk show and she had this to say:
Bilikiss' candour is what I found most enchanting about her. Unashamedly eager to admit to her mistakes and successes, she sure made me feel super comfortable while I interviewed her for the second episode of my talkshow, Binging with GameChangers.

Her statement about her first business that failed, got me! Aptly describes the story of my life in relation to how I started my jewellery brand. From inception, I had always been eager to not only import and sell top quality fashion jewellery to Nigerians but I also wanted to create designs that were exclusive to the brand but also met the needs of it's customers. In the bid to keep the price points relatively low, I had to produce my designs outside Nigeria.

I got carried away while in talks with some of the factories I worked with abroad. They successfully made me feel like a "big deal & big brand" as they emphasized that since I said that I was in competition with UK high street stores, it was best I produced in the same quantity and quality they produced.

I should have just humbly told them that at the time, I was a novice in the industry and had no retail mechanism to sell the sort of quantities I was being advised to make. Alas, your girl produced enough jewellery to go round her village (I exaggerate though) and began to fast and pray for everything to disappear from the store after succeeding at selling only a handful of them.

That experience could have made me drop the business idea but I'm so glad I didn't because 6 years down the line, the same business is producing even larger quantities with some designs selling out in weeks.

Starting small is smart but please don't be lazy in the name of starting small, because the aim is to expand as a business. Starting small also leaves you room to make your teething mistakes under the radar and not before millions of people. Although the definition of "starting small" is relative to everyone, I'm sure you get the core of my write-up.

Till I come your way again, be the best in whatever space you find yourself!
Watch the interview below.

Details of Seyi's look for Episode 2 of Binging with GameChangers are:
Dress: @adeysoile
Jewellery: @bland2glam
Shoes: @shoehiveng