Episode 2 of 'Binging with GameChangers' features Banke Meshida-Lawal & Kubi Udofia | WATCH Now on BN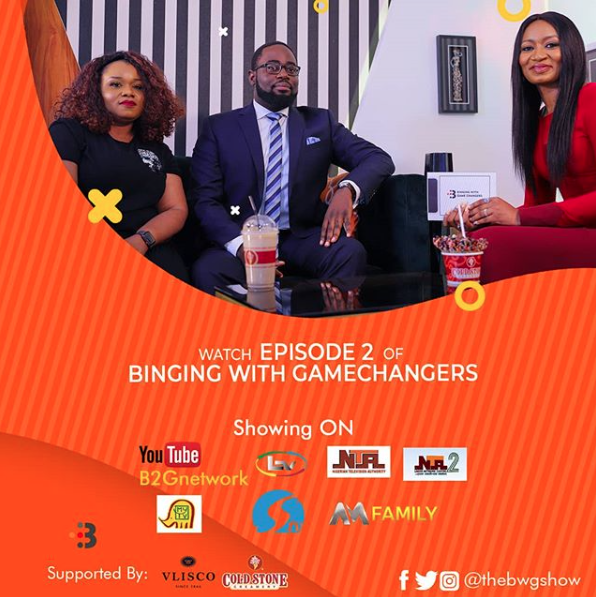 Episode 2 of Binging with GameChangers is now available for viewing. The episode features Banke Meshida-Lawal and Dr. Kubi Udofia: Banke appeared on the first segment of the show, while Kubi, as the corporate gamechanger, appeared at the latter part.
In the episode, Banke talks turning her passion into a profitable business. She takes viewers through the early stage of her life when she demonstrated a keen interest in fine art.
Banke's life transformed from being obsessed with buying makeup products to being the official makeup artist to Patience Jonathan, a former first lady of Nigeria. She has also worked with high profile socialites, including Titi Atiku and Mariam Babangida.
Kubi on the hand is head at the corporate and commercial law practice group of Fidelis Odtah & Co. He is a lawyer and he graduated at the University of Uyo. Kubi also has a Ph.D. from the University of Nottingham. And he is still very young.
Watch the episode below: