Nkem Says: The Man, the Woman & The Table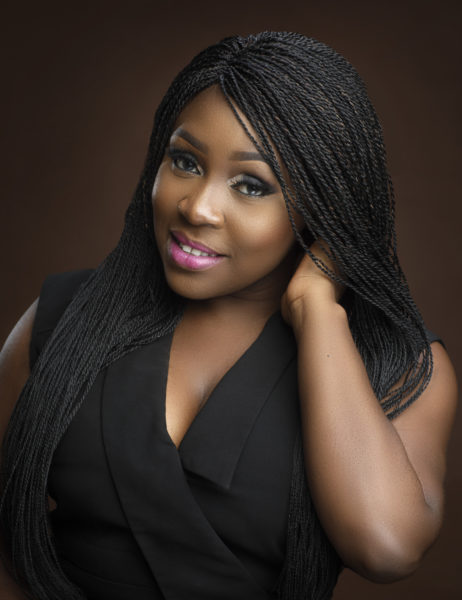 I hate to be the girl that moans about how hard life is, but yeah…the last 12 days have been rather difficult. I mean, good things have happened, but the fact that I have had to deal with a broken or rather malfunctioning laptop has just been utterly awful.
Every writer understands the importance of having a functional laptop, Wi-Fi and electricity, especially when you have tall deadlines glaring at you from all angles. And no client believes you when you say that you have laptop issues, they just assume you are being dishonest or you are looking for a way to stretch your deadlines or wriggle out of it.
Your integrity, basically is at stake.
The problem with my DELL XPS 13 seemed to be a tough one, so I was asked to take it to Ikeja. And seeing as I have never really been to Computer Village, Ikeja, on my own, I decided to head out with a neighbour who worked on the mainland. He promised to drop me off at the address I was given too. After we left the compound, however, he picked up 3 other friends (all male) who usually joined him to work in the mornings and before long the "gisting" started.
First, they argued over the coming 2019 elections, then went to football and somehow got to plastic sex dolls. While they talked about the silicon dolls and how they are a better option than women who are actually human, someone made a comment that vexed my soul. He said "better to even take the doll home to your parents than a woman in this Nigeria, because what is she really bringing to the table that this doll will not bring? If they take away their Vagina and the mouth they use in sucking d**ks, what can they really offer?
He went on to lament on how men are expected to make all the money, worship the woman, give her a child, give her attention when she craves it, never complain, but always give the woman more and more to appease her every whim … all for a "wet hole".
First of all, that was a very vulgar an offensive thing to say in front of a woman (me); two, his comments revealed how utterly bizarre his thinking was…and I was not having it (at least in my head)
The last time I recall feeling the level of disgust his words made me feel was when I encountered Sigmund Freud's views on women and female sexuality. He suggested that women were simply men without penises, and since women don't have a penis, they (the women) experience penis envy, which is the jealousy little girls feel towards boys and the resentment towards their mothers (whom they blame for not having a penis).
I was so close to tapping him on the shoulder and asking him: "…and what exactly do men bring to the table that makes it okay for them to judge a woman based on what she brings to the table?
She must not be fat; no weaves or weavon; natural face only; must cook well; must look banging in a bikini; must have impeccable hygiene; must be employed; must not have any children; also, must not be a feminist…the list is long. But the truth is, a lot of men make all these demands but have nothing to offer.
Don't get me wrong, there is nothing wrong with having demands. I'm all for men requiring more from the women they deal with, but the thing is, if you have all these demands, you need to have something of equal or greater value to offer.
Men have to wake up and really understand this. You also have to be able to bring something to the table. The only thing some men bring to the table are also just their penis (which usually is less than average). And the modern woman is starting to realize that the long-eyed snake isn't worth all the other BS. Like men, women too now need incentives for every action they take. We are far gone from the '90s when she will attach herself to a man because society has put pressure on her or because the man just has a job and drives a car.
As far as what the today's woman brings to the table in the marriage is concerned, it varies from case to case. Some girls offer financial independence but are not willing to give up their career to start a family, some are nurturing and have no issues with managing the household chores themselves, while others demand their husbands to share those responsibilities, e.t.c. there are all kinds of permutations and combinations as far as what she brings to the marriage/relationship table these days. But that is not enough for men to do a cost-benefit analysis against women . They should not be question women what they bring on the table anyways…at all.
Seriously, if you are man and you ever want to ever get married before you die, don't ask what the woman is bringing to the table. Instead ask yourself the question, if I want to keep this woman around, what I am bringing to the table? Because…what exactly are do you bring to the table for a woman?