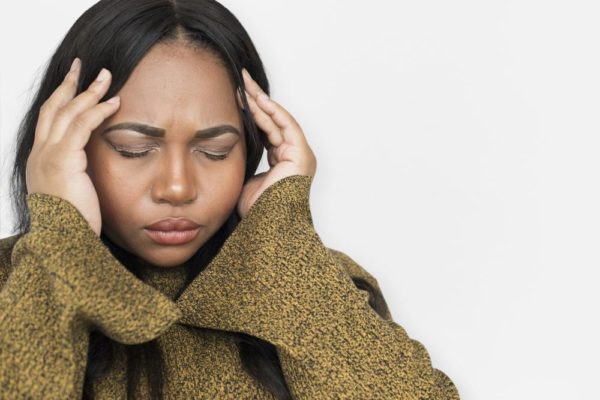 Aunty Bella is our  agony aunt column on BellaNaija. We launched this column in the early days of BN and periodically feature issues sent in by BN readers.
We hope the BN family can offer insightful advice.
***
Hi Bella,
I've tried everything else and I think I might get help by coming here.
So here is the thing,
I recently graduated from school and needed work experience. I reached out to an organisation in Lagos and they called. I am not based in Lagos, so when they called to meet up. I took the risk, came over even without prior experience of the famous city or without knowing a soul that lives here. My bold decision paid off and I got an offer.
I stayed in a guest house for sometime while meeting up with the HR of my new organisation. After about four meet-ups, you will be shocked how much they offered, but we ride…
Lagos is not cheap and when I ran out of cash, I spoke to a few friends to speak to their cousins/ nephews/former schoolmates/present or ex-girlfriends/school mothers or anybody I could put up with, before I put in some money to get my own place.
One friend went all out and connected me with a friend. The friend stays with three other people (it's one room), we are now five.  I was the last to join them and being the last means I have to manage sleeping on the duvet on the floor. Distance is also a lot of work. The place we stay is at Ilaje and it's a whole journey to get to work(with the severe traffic here). Room chief (as we call her) will extort the life out of us, especially those of us working. After all, she gave us a place.
I don't come from riches but I could just go back home and sleep in better comfort, but nope, there is an aim. During the weekends, when everyone is out and about, I get to feel a mattress. 🙂 Guys, I am not stupid, I am one in a dozen of kids (when I say DOZEN, I mean it as you saw it). I am basically on my own and defining this life for myself. I have to do something because no one will help. I am hoping that explains my insistence to ride with a duvet?
One of our roomate is new in the city like me (came job hunting too) but has been unsatisfied with offers. She is bold enough to keep saying no to offers. I love her spirit! She spoke of going back to her place in Port-Harcourt and I was hoping that I will get a place on the bed, but she has decided to stay again. The life of go-getters!
I didn't mind the duvet, I was going to put up with it for some extra weeks before finally getting a place but I am reaching out because I am almost lacking a place to stay. The block of house I stay with the other girls was sold sometime back. There was some agreement on damages which meant tenants had extra six months before everyone is asked out. The six months expires in the second week of February, I had no clue till last week. I didn't expect to have it easy coming to Lagos because who comes to Lagos to have a smooth ride!?
I have asked again from friends to help connect me but nothing is forthcoming. So I would like to ask from the Aunty BN fam, to please give recommendations on where I can find a really cheap space to settle before having enough to get a personal place.
Also, if anyone here has a place and will not mind a roommate, I will like to talk. I won't invade your space or anything, work doesn't pay anything tangible but it is where my whole time is spent, I will only come in to sleep. You will have your peace. The whole of it!
I am also hoping to connect with people that might have space that they are giving out for sometime or for anyone that might have a place and is looking for a roommate.  I have much less than the normal house budget for houses in Lagos (please put that in consideration) while giving suggestions.
I would love to read your honest recommendations in the comment section. Or if BN can share my email address, which is [email protected]
I am looking forward to talking further.
Photo Credit: Dreamstime