Michael Afenfia: The Three Things on my Mind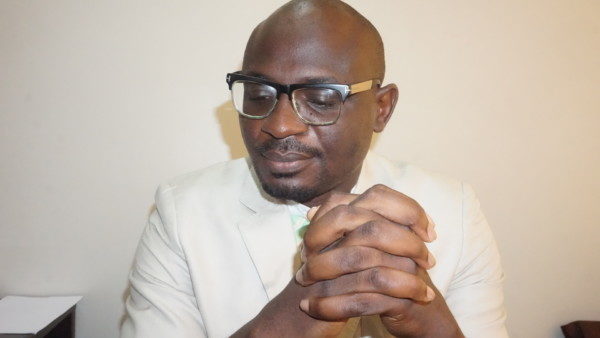 It is no longer news that the company of those who think our country deserves better than the leadership we opted for in 2015 is growing. What has become apparent this week is that those who hold that view are perfectly right to do so. With the president's open admission that the Inspector General of Police, Ibrahim Idris Kpotum, has gone rogue and therefore appears to be beyond reproach, Nigerians are left wondering what other reality our leader isn't in touch with. If the president was of the impression that the IGP obeyed his orders and relocated to Benue state as he had instructed, and only found out the truth a few days ago, it stands to reason that the IGP lied to his "boss" every time he briefed him about the situation in Benue state. The most disappointing thing about this revelation isn't even the president's gullibility, detachment and indecisiveness; we kind of knew that already. What was most shocking and even painful to watch was the shambolic performance of his handlers in attempting to clean up the mess their principal made. Seriously, I don't envy them because it seems like their jobs have been redefined. Instead of focusing on informing Nigerians about the plans, programmes and policies of the government, the focus has now shifted to cleaning up after a bumbling aspiring democrat.
It's been almost two weeks since Jemeji wrapped, but I still miss the amazing acting and storyline that thrilled my family and I for so many months. I must confess, Senami, Oviyon, Akweyon, Neza, Mausi and the rest of the cast provided me with the fifth reason why I didn't migrate from the premium bouquets to something cheaper. Their interpretation of their roles was phenomenal and I salute their excellent acting. I wish the cast and crew well and look forward to seeing them come together to produce even better magic.
The weekend I'll be seeing Black Panther again. It would be my second time watching the superhero movie that has captivated the whole world and given the black race something to feel good for a couple of months. The first time I saw it a couple of days back with my sons, it was for the thrill of it. I left church just so I too can say I have seen the movie and also because I was tired of feeling lost every time someone mentioned Wakanda this or Wakanda that in a chat, which was beginning to happen quite often since the movie premièred.  Now I've checked that box, this time I'd be watching it to enjoy the movie and to memorise as much of the dialogue as I can, which is what I do whenever I encounter a movie I really, really like.