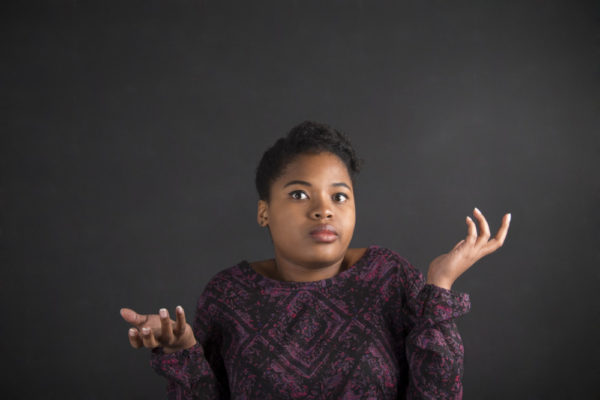 I was in a shopping mall some weeks ago. Suddenly, a lady rushed past me. The next thing I heard was 'wow, long time! You are so fat now'. I did a double take and had to look at her and the young woman she was talking to. At that moment, I felt bad for not minding my business and ignoring the exclamation.
As I went on with my shopping, I thought about how embarrassed the person she was referring to must have felt. However, it also occurred to me that this was not new to me. I have been greeted with that statement 'you have put on weight' before but I thought nothing of it. I did ask a friend of mine later that day if she had been the recipient of this greeting before. She said yes and even went on to say that she was not happy about it.
I honestly have not gotten 'you have put on weight' as a greeting in a while though. Even when I did get that as a greeting, I do not think anyone screamed it out in a public place. Now I wonder, should I have corrected the person that spoke to me this way to ensure they didn't do it to anyone else? Have I contributed to this travesty that now counts as Nigerian greeting by laughing or smiling awkwardly when greeted this way?
I am of the opinion that offering a commentary on personal appearance as a form of greeting is tactless. Some other people I spoke to however did not see the big deal with this form of greeting. They did argue that it has been and still is the Nigerian way. They went on to say that they did not feel this was an issue and that it has become popular to protest almost anything. Honestly, I cannot accept that perspective.
So, why is this appropriate content in the first sentence of a greeting? Do you greet someone with 'wow, you lightened your skin, you are dark, you are skinny? If you do any of these, why?
Have you been a recipient of this kind of greeting? Is so, did you correct the person that greeted you this way? Or, do you feel that commenting on weight, complexion or personal appearance is part of greeting someone?
Photo Credit: Dreamstime