This Powerful "I AM" Series is changing the Narrative! Watch Episode 1 as Tunji Ameen talks overcoming Discrimination as an Albino
I Am is an ongoing series by Chidera Muoka, in collaboration with photographer Niyi Okeowo, aimed at showcasing unique individuals – people who are plus-size, have tribal marks, albinos or have physical scars.
The aim of the series is to capture unique people in their most vulnerable form as they share their amazing stories.
For the first episode, MC and Producer Tunji Ameen shares his story of being an albino in Nigeria, with video production by Kayode Idowu.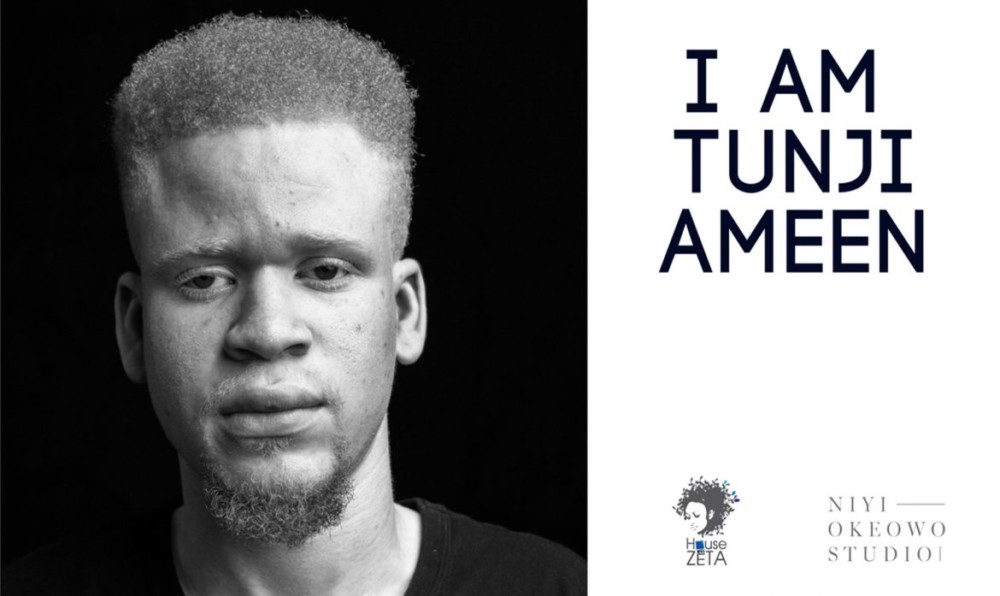 "There is no childhood memory that made me feel unique until I got to the boarding house in secondary school, where I found out that I was exempted from duties. When I asked them, they told me that I was different…." – Tunji Ameen
Speaking about Tunji, Chidera Muoka says:
Growing up as an albino, Tunji was taunted with words like "oyibo pepper". Seemingly harmless words sang and said by kids, sometimes with the intent to cement the notion that he was different from the rest of the kids because of his skin tone.

Yet, Tunji is more than his skin tone. My first impression of Tunji – who is actually an MC and producer -was that he is bold and driven and unafraid, and this why I asked him to be a part of the I AM project. We wanted to give him a platform to tell his story and break the ideology that different is something to be ashamed of.

We often judge based on sight, and never really give people a chance based on our preconceived notions of these people. We see a person with a disability working hard and living their best lives and immediately conclude that they are the exception. Whereas, we only see it this way because it's something different from the events we have determined to be "normal".
Watch below.: