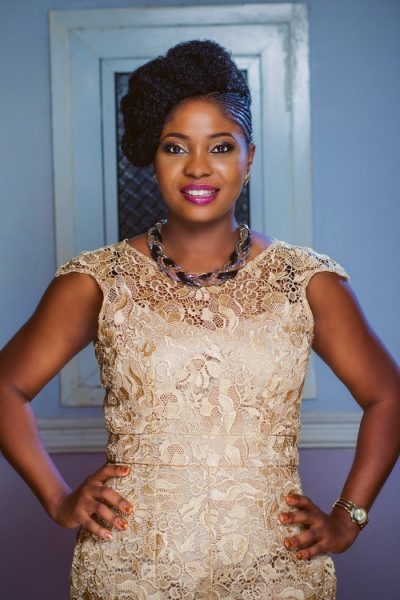 I have been sharing business tips and knowledge for a few years as a contributor, so I decided to share some practical, real world case studies that will hopefully drive home, some of the things I have shared over the years.
I was on the phone with my client, Kemi Lewis of KL's Naturals Beauty Bar, some days ago for our monthly feedback session. We were analysing her first quarter performance when I reminded her of how far her business had grown since she started working with me over three years ago.
I had known her for a few years before she became my client because we had met at a pivotal time in our lives. She had just gotten back to the country after completing her masters in petroleum law & economics and I was in business school doing an MBA at the time. We connected because we are both young, ambitious women who love God and want to make a ding in the world.
I went on to pursue a career in management consulting, while she worked as a hot shot company secretary in a PPP company. We remained friends until life took us down separate paths that saw us living in two different countries.
A few years later, she came back to Nigeria and decided to start a natural hair salon. I remember attending the launch of the salon in 2013 and wondering if Nigeria was ready to embrace this whole 'Natural hair fad'. Whilst I was somewhat a doubting Thomas, I made up my mind to support her any way I could.
Over a year later when I started my business coaching and consulting company, I thought she would be a good fit for one of our programs. I saw she was determined to make her business successful and was working really hard at it. I decided to invite her to join Accelerate business growth program (We no longer offer this program as a group program, we now offer the business ignite program on an individual basis).
It was basically a four-week program that helped you re-define your business strategy, business model, create and document your business processes and systems and design a marketing and sales plan. She was one of the most dedicated participants on that program as she submitted her assignments on time and implemented the feedback promptly.
Her business revenues were in the 6-figure range monthly before the program. Immediately after the program, it grew by 50% and it was in the low 7 figures monthly, from where it continued to grow steadily.
She continued to work with me on my group coaching programs for select business owners for the first half of 2016. During the program, we also came up with an expansion plan for her to open a second branch, which she did in January of 2017.
When I launched my Business Leaders Circle program in December 2016, she decided she wanted to join without me inviting her. Why didn't I invite her? Because at that time, I considered her a celebrity hair stylist; the natural hair industry had proven not to be a fad and actually seen progressive growth.
I thought she would have been content with her business progress like most people are, but she told me, "I want in!"
At the beginning of the program, the participants have to fill a comprehensive strategy document that will serve as a guide throughout the year. I challenged her to set bigger targets and we set a goal to triple her business revenues in 2017.
It was obvious that it was not going to happen by happenstance. The business needed improved business processes to support this ambitious growth plan.
She worked with our human resource partner to create proper human resource processes and organizational structure. Our accounting partner also helped to set up accounting systems in her two branches.
We refined the marketing and customer service plan for the second branch, because it was more or less like starting a new business and the business needed to gain its own customers, without cannibalising the existing branch.
In the middle of laying the foundation for growth, she was faced with staff challenges as some staff members were not performing up to par with the KL's brand.
At this point, a staff training plan had to be created and we worked to align staff recruitment with the business core values. It also became imperative to clearly define the KL's culture and begin to reinforce the culture with her team.
By the end of 2017, during our annual award for the Business Leaders Circle program, she won the "Most Outstanding Business Owner" award. Though she did not meet the ambitious target we set, her business grew by 141%.
As I prepared for the quarterly assessment call I earlier spoke about, I went back to her records from December 2015 when she registered to join the Accelerate business program and I was shocked at how far the business had grown in the last 3 years.
KL's Naturals Beauty Bar had grown over 500% in revenues since she started working with us at Tale Alimi Global.
Kemi Lewis is now working on her online training course to help more aspiring natural hair stylists create their own success stories.
During that call, I told her: Kemi, I have to write a case study about your business progress because I know you have been grinding so hard and have not taken time to smell the roses.
Truthfully, doing business in Nigeria is quite challenging with the difficult access to long term capital, infrastructural challenges and even the fluctuation of currency prices. However, this business has managed to scale with the determination of the business owner and the guidance we offer at Tale Alimi Global.
Our goal right now is to help more businesses scale like KL's has and I will be starting a series of workshops themed 'ready to scale' this month. We also plan to take it to various cities in Nigeria. You can get details and register to attend the workshop HERE.
I was so proud of her progress that I asked her to share her story which she did in this video: