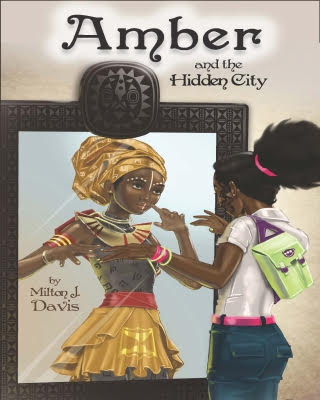 Apart from movies and folk tales telling us we are not alone in this world of ours, there are also real-life experiences, and some of them, developed into stories can be found in books such as this.
Nope! I'm not saying "Amber and the Hidden City" is someone's real life experience developed into a full book. I'm saying, it is something that might as well happen in real life. Of course, not all parts of it.
Amber is a sixteen years old girl who just wants to do anything within her power to escape going to the school her parents have chosen for her. Why shouldn't she attend the same school her best friend, Jasmine was attending? This really saddened her.
But that was before her grandmother gave her a call, asking her to come spend the summer holiday with her. Amber is excited about this, as her grandma is her favorite family member and Amber would do anything to run off to the retirement resort where she lived, totally oblivious to the adventure and dangers that lay ahead.
Amber is suddenly thrust into a mission she never planned for or dreamt of. She must visit the hidden city in Africa and choose a new head, as the past Sona is late already. But everything still seems like just a casual mission until she realizes Aisha, a shapeshifter, is after her, Grandma Corliss, and Bissau (a bodyguard sent by Jele Jakada to protect the women and bring them to the hidden city safely). Armed bandits cross the desert; their sole mission, to stop Amber.
Grandma Corliss is eighty years old; a widow, the only daughter of Jele Jakada, and the only escapee from the hidden city, Marai. She is Amber's Grandmother and having being trained by her father years ago, she is now in turn, to train her Granddaughter for the task ahead while accompanying her.
Jele Jakada is the chief priest and protector of Marai, Grandma Corliss' father and arch enemy of Bagule, the evil elite seeking to be the new Sona at all cost.
The story starts with an upbeat and picks up the pace as the first chapter ends.
The storyline was well developed, revealing each character's strength and weaknesses.
The writing style is clean and easy to flow with. The editing is almost perfect, save for very, very few typos towards the end. But still, I'll recommend this book for both adults and teenagers. It is filled with action, suspense, romance, betrayal and also teaches a bit about our culture and history.
This book is indeed no different from a Hollywood adventure movie with mainly African American characters. It takes you from the easy life at Atlanta to the adventures in Paris, Dakar, and Timbuktu, to the Sahara desert, and then the magical kingdom, hidden away from other eyes since the time of creation.
The twists and turns really gave me lots of "wow" moments. Did I enjoy this book? Yes! I did. And you will too.
You can get a copy of "Amber and the Hidden City" on OkadaBooks. Click here.
**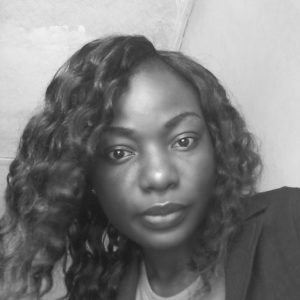 Karo Oforofuo is an experienced freelance writer, an author of several fiction books, and a blogger at Pelleura, where she entertains readers with mouth-watering stories, real-life experiences, relationships and business articles. She also specializes in helping authors, who want to start and grow their reader base, through consulting sessions. When she's not working, she's busy reading the next best paranormal romance novel or writing one. Check out her novel "Strange Man at Iri"