Nkem Says: The Issue with Friends Setting You Up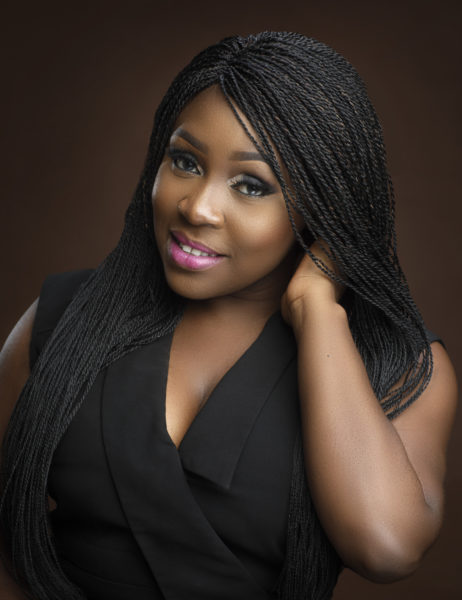 I have always been averse to people setting me up with potential partners. This is not because I am stuck on the 'original' belief that a man findeth a wife, so things should be left organic when it comes to dating. It is also not because I find it embarrassing and super awkward. No. I have always hated the pressure that comes with it. At some level, you compel yourself to like the person any way and make it work. You don't want to hurt or disappoint your friend, so you find yourself downplaying certain red flags or giving much more benefit of doubt than you should. And when you find yourself at the crossroads, there is no way to ensure your friendship with the one that set you guys up in the first place is not affected negatively. Furthermore, how do you know how and what information to keep confidential: what to say or not to say about the friend that set you up to the one you have been set up with, and vice versa.
Last year, a friend ( I will call her Chichi) called me out of the blues and said to me: "Nkem, I have given your contact to someone, I believe he is the perfect man for you. He will contact you, please just be yourself and all will be fine". It was rather shocking because this friend had never spoken to me about her intentions to hook me up with anyone before the time. Chichi was also single; why hook me up with someone when she is available? I remember I said to her: "Tell me about him" and she said to me: "He is a beautiful soul, intelligent, witty, well-spoken and Insightful. And know this, he is not a fuck boy, so don't play any games." I remember thinking that she was literally gushing about him and I thought it was a little weird, so I asked her: "Why are you trying to set me up with him, clearly he is your type." And she said to me: "Ah! No oh. We are just friends. The thing is, I was having a chat with him and he described to me the kind of woman he wanted, and you came to mind immediately. I knew I had to set you guys up." It all felt a little rushed, but who no like better thing? This was a friend that I trusted, so I went with it.
I connected easily with the dude (I'll call him Ebuka). I remember our first date was at IMAX Lekki. We went to see The Beauty and The Beast movie, it had just come out. We bonded immediately. It was like magic! In fact, I remember thinking I may have finally found the one. You know, the standard euphoria that comes with the honeymoon stage. And of course, I told Chichi.
Actually, Chichi had called in on our first date, and  all the other times she knew we had a date… to follow up on our "friendship". She wanted to know everything and she asked so many questions: "have you guys bonded?" "How close are you getting now?" "Do you think you guys will date" "Have you guys done it yet?" Actually, that last question really irritated me, because it kind of put more pressure on me. I had known this dude for just about two weeks or so and you are asking me to have we done it? Done what exactly? While she seemed super excited and happy for us, I couldn't help but sense a hint of falsehood, but I ignored it. I chucked it off to me being paranoid and overthinking as I sometimes tend to do.
Coincidentally, Ebuka hit me with a bombshell by the third week. I recall we had gone to Bay Lounge one of the nights to sit by the waterside and chat. I randomly asked him how he met Chichi and how long they had known each other. He confessed they had known each other for about 2 months before she introduced us. Chichi had slid into his DM on Instagram and confessed her attraction to him, asking him out on a date e.t.c, but upon conversations and meet-ups, he had told her frankly that they could only be friends. He went on, at her request, to tell her the kind of woman he would prefer, then she introduced us.
I was legit shocked to the marrow.
Chichi had withheld this information from me! Of course, I was upset with her for not letting me know all of that. As I always tend to do, I empathized with her. I figured it would be embarrassing for her, sharing the story of her rejection with me. On the other hand, however, I became a bit skeptical about Ebuka. Why would he give me this information so carelessly? Why didn't he ask Chichi if she wanted to share this information with me before going on to tell me? Should I warn Chichi that this dude may not be the best friend to confide in? Had I made a mistake in telling him some personal things about me already?
I am not one to make rushed judgments when it comes to relationships and friendships, so I decided to sit on the information to see how it would all pan out. Perhaps, Ebuka sharing that information with me kickstarted the decline of my feelings for him. What led to the complete demise, however, were the updates on his side friendship with Chichi. Apparently,Chichi was still messaging him to know how he was faring with me, and in the process telling him how she still had not been able to find love as most of the guys she liked were already taken or did not want her (he showed me their chats); Chichi would go visit him at his work place to get the update on how we (Ebuka and I) were moving on. This was the last straw: Chichi asked him to invite her over to spend the night at his place and when he suggested we all have a sleepover at my place which she declined. Waawu. The worst part, she kept it all from me. All would have been unknown to me had Ebuka not kept me informed.
When I asked Chichi about initially asking Ebuka out, what her intentions really were and why she would rope me in on such a messy situation, knowing fully well that I hated drama, she justified her actions by saying that she only was being a platonic friend to him and wasn't trying to sabotage what I was building with Ebuka in any way. As a loyal friend, I believed her, and I even went further to ask her to be careful what she says to him as he may not be the best confidant. The way I saw it, she was my friend first and my loyalties were first with her before Ebuka.
But, I may have been wrong in that assumption. Unknown to me, Chichi immediately went back to call Ebuka out for telling all that he told me, telling him that he broke her trust e.t.c . All without even giving me a heads up! As you would expect, Ebuka sent me a long stinker detailing how I have broken his own trust, I am not a nice person and how I had deceived him to believe I genuinely wanted something real e.t.c, then blocked me on his social media platforms. Worse, when I tried to talk to Chichi about it, her responses were flippant.
Clearly, Chichi had always had an ulterior motive from the start. She had not set us up from the kindness of her heart. She had decided to set me up with him so that she'll have something to talk about with him, ergo more opportunities for face time with him.
I guess my point here is: Not all setups will end like Meghan Markle and Prince Harry's. The reality is that while having someone set you up can actually lead to a possible match, it can come with a number of detrimental situations and turn out to be one of the most awkward situations ever. Stay sharp.
Have you ever been set up and it turned ugly? Please, share your experience with me.