Nkem Says: Nigerian Men Can't Handle Women Who Earn More Than They Do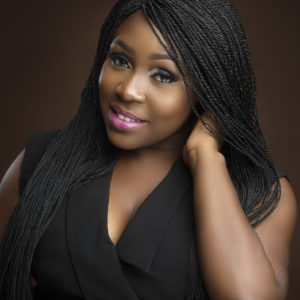 I recently went to see the movie "Crazy Rich Asians" at IMAX lekki. I had read reviews and concluded it was a cheesy movie that would mostly entertain,there would be no need for deep thinking or cracking of my brain. But while the story was centred around the love between Nick Young and his Asian -American interest Rachel Chu, I couldn't help but get drawn in by the sub-plot of Astrid, Nick Young's cousin and her less-than-a-man husband, Michael.
Astrid was introduced as warm and compassionate. Generous. And she was so in love with her husband that she constantly downplayed her own earning power to flatter her husband's ego… only for him to turn around and cheat on her…then get this, blame her for it.
Sure, the theme of men misbehaving because the woman in their life earn more than them is not new, but I guess this "ministered" to me especially as it brought back some memories I didn't know I still had.
Some years back, a guy I was dating had lost his job and came to live with me in my apartment for the period. He lost the job when his rent was due and he could not afford to feed him self for the time either. It was not a big deal to me. In fact I saw it extra bonding time as we had been managing a long distance relationship- he lived in Port Harcourt while I was in Lagos. Before long, however, I started to notice weird behaviours from him: he lied about possible jobs to make it look like he had something great coming (in reality he was too depressed …or maybe just too proud to actively search); he wouldn't help around the house which was crazy considering I had to leave early to work only come back and see his mess around the house -this dude wouldn't eat until I came back and cook then dish some for him. He started to receive a lot of late night calls from "female friends seeking advice from him". I could tell he was being an insecure little shit about not being the economic alpha in the relationship, so I asked to have a talk. This dude heaped on me a pile of incidents where he concluded I was emasculating him, because he was staying with me.
The funniest instance I think was that I wouldn't let him, as the man of the house, talk to the generator repair guy, electrician or plumber whenever they came to work, instead I would negotiate the price with them to show that I was running things. Waawu!  And of course at the time, I wasn't as knowledgeable as I believe I am now, so I actually apologized.
I since realized that this behaviour is typical of most men in Nigeria.
We live in a country where our income defines a lot about us, so money essentially plays a huge role in relationships. It's not surprising that even the most level-headed guys can develop unhealthy attitudes about their partner earning more. Men are raised to believe that they should be the breadwinners of their families, so they have this need to feel like the "head of household". And once a wife or girlfriend's income is actually greater they feel powerless and emasculated, like they have no control over their finances. As a result, they tend to reassert traditional roles even when such roles are no longer practical or even humane.
On the other hand, some women also have antiquated thoughts about relationships and still feel that the man should be the breadwinner. They still need to think that they can rely on men to take care of them, so they are unable to stand the idea of a man who can't keep up. Many millennial women, actually, have complicated feelings about making more than their male partners. Because of the disparity in what my they earn versus what their male partner earns, they are frequently faced with adjusting their goals or finding ways to negotiate their feelings. They also tend to take on a larger responsibility in managing the household budget.
I really think that men should not go for women who earn more than they do, if they know they cannot handle it. Also, women should not go for men they earn more than if they can't cope.
Salary or income should not be the yardstick for measuring self-worth either. Self-worth should be measured in a much better way that way there is no issue with ego when there is a lack of balance between what each earn in a relationship.
What do you think?