There's very little that compares to the joy of knowing that you are not alone. A lot of Nigerians go through difficult health challenges; these challenges are further exacerbated by the culture of silence and shame. Speaking out and sharing not only serves as catharsis for the person living with the situation, but also helps someone who feels marginalised, in their own experience. It is for this reason that BellaNaija is happy to share the story of how Ayotunde was diagnosed with pulmonary hypertension. Living with a chronic illness in Nigeria (given the poor state of our health sector) is very intense. BellaNaija applaud Ayotunde for starting the Cardiac Community and hope you find some comfort and inspiration from her story.
***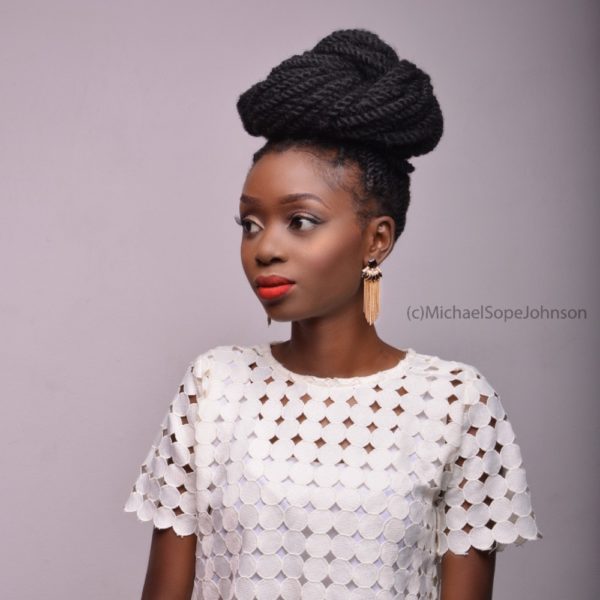 Ever heard a bellowing laughter that leaves the ear ringing? That's exactly how I laugh whenever I remember my moping around and wailing days, those days when I let myself wallow in self-pity.
I'd cry my eyes out. They were never silent sobs, always instead the loud dramatic kind. The "I'm finished," "I don die" tears; the kind you see village women in Africa Magic movies with wrappers tied to their bosoms cry, their hands on their head and mucus running down their noses.
I'm a big drama queen, yes, but I actually felt "finished" when I learned I was going to live with pulmonary hypertension for the rest of my life. I felt unlucky and cursed.
I wouldn't just be living with a chronic illness, but I would be living with a rare chronic illness in Nigeria of all countries, a country where it took nearly forever to get a complete diagnosis.
I was diagnosed with pulmonary hypertension about five years ago. I also have a congenital heart defect – Atrial Septal Defect (ASD) usually known as a hole in the heart.
The hole was detected some months after my birth in Hong Kong. (My father was a diplomat.) Nothing was done concerning the heart defect, even though a surgery was recommended years later in Kenya (we lived there for about four years).
My parents had faith and believed the hole would close up on its own as I grew older, and although that does happen in some cases, unfortunately, the untreated ASD in mine lead to pulmonary hypertension.
Getting diagnosed with a chronic illness is overwhelming and heart-wrenching.
Patients react differently to their diagnosis. I was in denial after my diagnosis. I was diagnosed in 2013 at the Lagos State Teaching Hospital (LUTH). An echogram was carried out and I noticed the cardiologist took his time in carrying out the test. He called in many other specialists to confirm and check the procedure and results on the screen of the machine. I was lying there in the cold room wondering what was happening. I couldn't wait to finish the test and escape the prying eyes of the medical students.
After the test that took nearly forever, I was diagnosed with pulmonary hypertension. I was thinking, this must be a joke, what's that?
I have ASD (Atrial Septal Defect). I had been living with it for so long and wasn't aware it was so serious. I rarely fell ill or visited the hospital while growing up. I was also physically active. Then later on in my twenties, I noticed my energy level was dropping significantly. I'd get this horrible persistent cough and I just wasn't adding weight (I weighed the same as my teenage years, and trust me, I was one very skinny teenager). I blamed it on the stress at first, then later, I decided to check the status of my heart defect and also find out how to get it corrected if need be.
So I was completely surprised when I got a different and strange diagnosis. Okay, then, pulmonary hypertension. What's the solution? But all I kept hearing from the cardiologists was, it is a special case. Yeah, that has been established, but how do we handle this special case? But what I got were more clinic appointments to meet more cardiologists. No answers. I realized they couldn't handle the "special case"
there.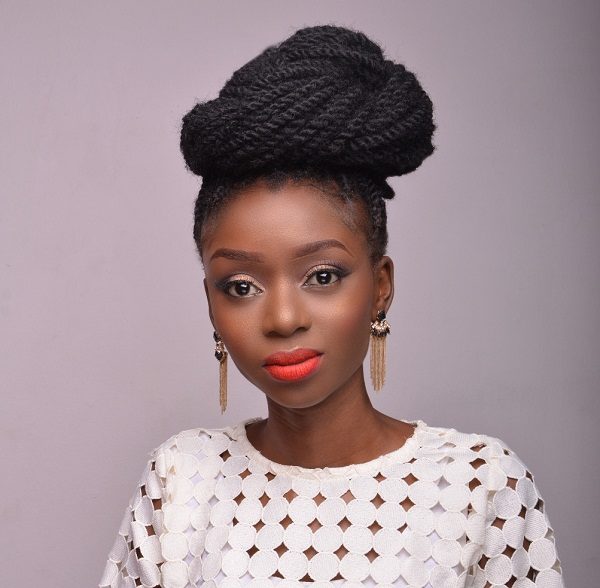 I found a new cardiologist. We were hopeful that the PH could still be reversed if I had the corrective surgery for the ASD. I had to undergo a diagnostic cardiac catheterization to ascertain if the pressure in my lungs wasn't too high for a closure of the hole. It took so
long, over a year to get this procedure done. Hospitals in Nigeria weren't equipped to carry out this procedure.
Finally, in February 2016, I had the cardiac catheterization done at Tristate Cardiac Centre in Babcock Teaching Hospital, Shagamu. After the procedure, my cardiologist informed me that the correction should be possible. My family and I were elated. We prepared for the surgery for May that year. Unfortunately, the cardiologist and his team later informed us that they wouldn't be able to perform the surgery. It was too risky, they said.
I decided to get the opinions of other doctors. I had gone to a lot of government and private hospitals in Nigeria, so India was the most affordable option for my family outside the country. I travelled to India in December 2016. After going through the entire diagnostics test and the cardiac catheterization all over again, the cardiologists there gave the same results as the ones in Nigeria. I was placed on drugs daily for the rest of my life to manage the illness. I was told to avoid stress, high altitude, and also pregnancy.
2017 was one of the worst years ever. I left India for Nigeria in 2017. I lost hope and was a total mess. Some years back, I was looking forward to getting my corrective surgery done and getting my life back. Then I realized I was stuck with this illness. Anger and bitterness took over me. I was unforgiving and miserable. It was avoidable, I thought. The corrective surgery should have been carried out as suggested by doctors in Kenya, and I wouldn't be in this mess.
Planning my life around this illness wasn't easy at all. Getting used to taking drugs daily was a struggle. My organization skill was at zero; I was so worried I wouldn't be able to handle the pressure that comes with the illness. My physical abilities were limited. Daily activities like walking, sweeping, laying the bed became nearly impossible. I was always tired, always breathless. I was awake all night on many occasions with severe chest pains and palpitation. Depression set in and I thought of suicide often. I believed dying was a better option than living with a progressive illness. My health would keep deteriorating and I might need a heart and lung transplant some day. I cried. I'd go days locking myself in my room, talking to no one.
After rolling on the floor for so long, wailing, I knew it would never help matters. I knew I had to put a halt to my drama. I had to find a new purpose to my life. I knew I had to find a way to live the best quality of life I could despite my chronic illness. I may not have control over my illness, over my symptoms, damn, I don't even have the slightest control over the weather or traffic, but I have control and power over how I react to circumstances around me.
So I stopped brooding over negative things and instead focused on the beauty and good around me. I have an amazing family, wonderful friends and the best boyfriend ever. I had to learn to forgive, let go of all the bitterness eating me up. I'm here now. The past is gone and I need to focus on the future. What's done is done. I had to find peace and come to terms with my illness and live with it. This is my life. It's hard though, but no one really has it easy.
When unfortunate circumstances occur in our life, we shouldn't allow it engulf us and take over our existence. Because no matter what happens, the world goes on. The earth rotates, the sun rises and sets. Life must go on, chronic illness or not.
I learned to be happy and laugh despite my illness. It's really tough managing one in this country and a lot of times I still get discouraged and pessimistic, but fried plantain and asun never fail to lighten my mood.
When I was in India, the apartment I stayed in for over a month had mostly African occupants. There was a Christian fellowship I attended. This group was made up of patients and caregivers. I went alone to India for my treatment; the dollar surge and scarcity at that time made it so expensive and impossible for me to go with a caregiver. Although I was alone, the others in the fellowship group didn't let me feel that way. Although we were from different countries, with different cultures and languages, we had something in common and understood each other's struggles. We had a platform where we could talk and share our experiences and stories, and despite our various challenges, we were there for each other. After my catheterization surgery, they came to visit me in my hospital room. They were also there during my lowest period after receiving the cardiac team's prognosis on my health. They cheered me up. A wonderful couple from Kenya took me and another Nigerian housemate on a safari. This fellowship support group made my stay in India more pleasurable. And I'm so glad to have met each and all of them and for all the wonderful memories created. (Now my eyes are teary).
I knew from India I wanted to create a support group. The idea for Cardiac Community was born. Battling with a chronic illness is extremely difficult, but belonging to a support group with others who understand and face similar challenges can be really helpful. A community where you can learn from the experiences of others and share your own stories too. I know that in Nigeria, we have this mindset of suffering in silence and hiding our pains, but we don't have to battle and fight alone.