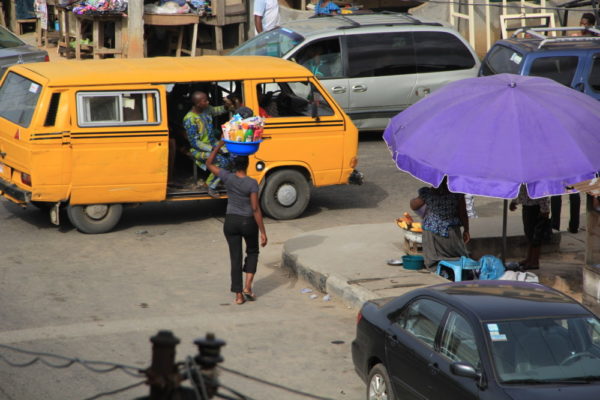 Lagos, Abuja, Port Harcourt, Ibadan, Calabar …these are the cities that come to mind when asked to list the big cities in Nigeria. Every year, people migrate to these already densely populated cities in search of greener pastures. And while the main idea is that they stand a chance to earn higher income and live a higher quality of life, they also migrate to benefit from the diverse transport options. Unlike small cities where you have limited public transport options including bicycles, motorcycles, tricycles, buses and taxi cabs, in these larger cities you have better options such as car rentals, car service providers (Uber and Taxify), numerous bus options (Moluwe, Danfo, BRT e.t.c), Train stations, helicopters, airplanes and even water transport options.
These public transport options (which are characteristic of big cities in Nigeria) provide viable options to commuting as they are a rapid and cost effective solution for getting around.
A number of people in these big cities, however, have argued that public transportation in Nigeria generally require improvement, progression and development, as such if you don't own a private car it's nearly impossible to get around. Others have insisted that the public transport system in Nigeria, although, not the best in the world, can compete with, and even outdo many western cities with its cheap tickets and multiple options.
Clearly, taking public transportation has its pros and cons. And to determine if it is the right mode of travel for you, we have outlined the options.
Pros
A less expensive alternative
No matter how you look at it, public transportation fares are cheaper than driving your car across town. You may spend N500 a day or less on the bus, or even N3000 on an Uber, to get to and from your destination, but that is very little, especially compared to the cost of maintaining and fuelling your own car. Any decent car will likely cost well over NGN 1, 000,000. Even if you have a car already, you'd still need to pay for fuel and insurance, which could run you over N30,000 per month, plus the toll gate charges, police collections at road stops, e.t.c. When you want to keep costs to a minimum, public transportation is the best option really.
A greener form of travel
A lot of Nigerian may not be concerned about this, but public transportation is the way to go for anyone looking to reduce their carbon footprint. If you want to do your part for the environment, getting public transport and leaving the car at home is one of the first steps to take. Car journeys contribute a significant amount of our overall carbon footprint, as opposed to public transport which accommodates a large number of travellers at a time and thus reduces the amount of carbon being emitted.
Rush hour convenience
The good thing about public transport is that it gives you the freedom to be flexible, especially when it is rush hour. Traffic congestion is an issue that most cities have to deal with, and with public transport you can easily circumvent that. For instance, if you are on a bus and you got stuck in traffic, you can easily get down and take a bike, so that you are able to get to your intended destination in time. You are able to deal with rush hour better.
No Parking
One of the most irritating and frustrating things about transporting privately is the hunt for a parking space once you arrive at your destination. In these big cities, you have limited parking areas due to poor city planning and overcrowding/overpopulation. Parking is often scarce, and usually expensive, for instance: you may be asked to pay NGN 200 an hour at a grocery store.  With public transport, however, you save that time and money  as you are able to just alight, nothing else. Most public transports have stops near or in front of major destinations, and this eliminated the stress of commuting to most of the popular destination in the city. Even more, the extra time you spend finding a parking spot can be the difference between being late  to an appointment or wok, and making it on time.
Added Safety
Believe it or not, going on public transport is a lot safer than driving yourself. If you research thoroughly, you will find that victims of car accidents commonly suffer more sever and damaging consequences, from whiplash to severe brain trauma, e.t.c. But with public transport,  there chance of crashing is much lower than if you were in your own vehicle.
Cons
Delays and unreliability
While you get to save money with public transport, you find that usually it is at the expense of your time. Most public transport options run on a schedule and you will need to fit your schedule to theirs. For instance if you intended to go buy some items at a particular store, and the ferry only leaves at 4pm, you will have to wait until 4 pm. Also, if you have ordered and uber, you cannot leave immediately, you may need to wait around for it to get to your destination. Again, even if you arrived early, sometimes you have to wait for the bus or taxi to get filled up before moving on to the destination. And worse, they can be unreliable as the driver might decide to cancel the trip due to engine problems or the weather could be terrible and your flight cancelled.
Scarcity and Crammed buses during peak times
Public transport could be cheaper but can leave you stranded or just wishing you had the private option. For instance, in most areas in Lagos, you find it very difficult to get a bus or taxi around 8am as most people are heading to work and there are limited buses to take everyone. Likewise, in the evening when people are trying to get back from work. Also, during certain seasons, such as Christmas or New Year, you have lesser transport options as most people public drivers are not available.
Poor customer service
With the public transport system, you find that you have to deal with staff from the transport service company and sometimes, you are left with a bitter taste. From the drivers to the conductors e.t.c, you are faced with different personalities and people with different perceptions on how to deal with issues. From having to fight over change or the right bus stop, to being disregarded and treated without respect, commuters who patronize public transport are forced into uncomfortable situations, of which they can do nothing about. Every day, you find commuter posting videos on social media of incidents with drivers, or fights between passengers.
Horror stories
Most cases of kidnappings, "one-chance" robberies, and ritual killings are associated with public transports in Nigeria. And these grotesque horror stories are so common that at least one in 3 of people in big cities can attest to surviving and experience or at least knowing someone who did. There are also incidents of people getting cuts and infections from the dilapidated and rusted interiors of these public transports to engine problem or even human errors which lead to accidents that wipe out the mass of commuters.
Certainly, the pros affirm that public transport is a realistic and even better alternative to driving, however, there is no denying the downsides. And while public transportation has its drawbacks the benefits far outweigh the cons.
Can you think of other pros or cons of navigating the public transport systems of big cities in Nigeria?
Photo Credit: Toluwalase Mebaanne | Dreamstime.com