Nkem Says: When His Mom is the 3rd Person in the Relationship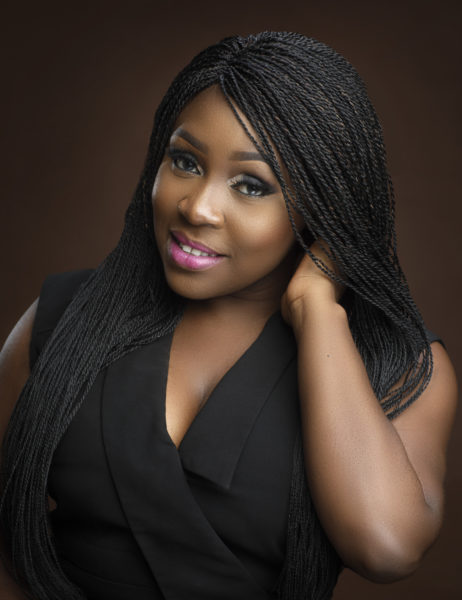 The first time I met the parent of someone I was amorous with (I'll call him Chuka) was when I was about 16. By amorous I mean holding hands, sometimes hugging and just spending time together laughing and talking – I grew up in a very religious setting where dating was considered a gateway to hell for teenagers.
My love at the time, who was our choir director as well, had invited me to go with him to the tailor making our choir robes so that I could model the sample that the tailor had made. But on our way to the tailor's however, Chuka told me that the tailor had earlier called to inform him that he would instead deliver the robe to his house and we'd have to go to his house instead. Instantly, I got upset asking why he didn't tell me before we set out. I told him I couldn't go to his house on a Saturday, as his parents would be around, and I did not need that kind of pressure. Chuka quickly pacified me, letting me know his parents were out for a wedding and it would just be the two of us in the house.
True to his words, his parents were not at home. But as the tailor left and I was still prancing about in the robe, refusing to go change as I felt it was too pretty a robe, guess who walked in? His mother! We didn't hear the gate open or the car drive in. I swear, it was like one of those moments on Zee TV shows where something dramatic happens and the camera man pans the camera to focus on everyone's face at intervals, with a ghen-ghen sound track playing in the background. "What is going n here?"  She asked Chuka. She went on to lecture me on how I should not have visited when it would just be Chuka and I in the house, as people might assume we were doing sinful things. And while I could see her admonishment was from a good place, I was scarred for life. I mean, his mom and I eventually became very chummy, but the initial encounter with her made me eternally wary of people's parents, especially when I am dating them.
In all my wariness of people's parents though, I never imagined that there could be an even bigger problem with a date's parents than just meeting them. Maybe it has to do with the fact that I have never really dated a man with an inordinately close relationship with his parents or anything remotely related. I have heard of mommy's boys and of people who need their parent's permission for everything (even after they are married), but nothing ever prepared me for my cousin's ordeal…which she finally narrated to me in detail this morning.  She explained to me why she broke off her engagement with her boyfriend of two years. In her own words: "I cannot live the rest of my life married to him and his mother. That future is not for me biko."
As an only child, she understood the bond her ex-fiancée had with his mother and was ready to accept the dynamics of their mother-son relationship. She was prepared to live with the fact that the boyfriend will forever love his mother more than he loved her. But, certain incidents occurred while planning their wedding that made her realize their relationship was indeed inappropriate and unbearable. According to her, it started with picking out an apartment they would move into after marriage. The dude's mother had insisted that he would not move out of the house he was living in with her already as that would be a waste of money. Instead the house will be redecorated to include a room for her (my cousin) after marriage. Meaning she won't even be sharing a room with the husband in the said family house. Again, that they would have to have their traditional wedding in Lagos, as she could not travel to the east more than once (They had already done the Iku Aka in the east) …and the son was just agreeing to it all, not asking her opinion. Perhaps the worst was when the mother insisted that her pastor had told her that my cousin had to be baptized before the wedding, otherwise it would bring them bad luck. Her fiance actually fought with her for not letting him know she had not being baptized before…without even asking her to confirm first.
Basically, the incidents revealed to my cousin that her ex-fiancé was indeed a pseudo-husband to his mom, ergo him prioritizing his commitments to his mom over his commitments to her. And worse, his ex-fiancé's need for his mother's approval and his dependency gave her room to be involved in different aspects of their relationship, something that would clearly never change – he will always side with his mother, if there are any disagreements or criticisms.
As I listened to her, I felt a new kind of phobia start to build up inside of me. How did she not pick this up in 2 years, before the wedding wahala? Does this mean I must now avoid men who are close to their mothers or face the frustrations my cousin has had to deal with otherwise? Is there a chance a relationship can survive when a man's mother is the third person in the relationship?
Please help me! Share your thoughts.