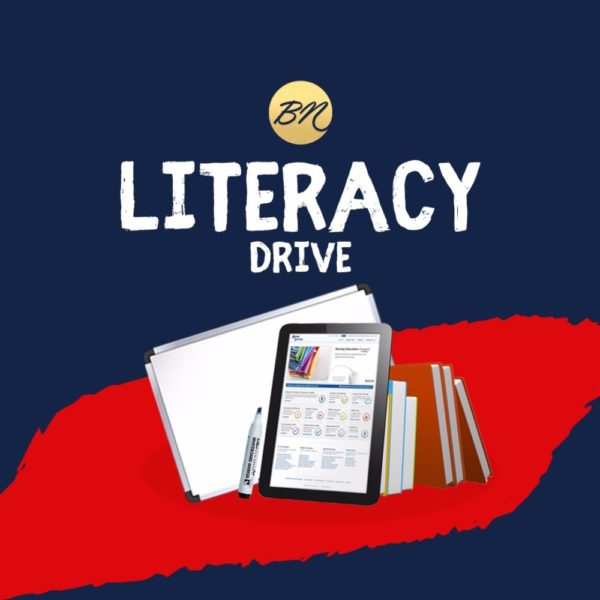 Because of the continued decline of the quality of education in Nigeria, BellaNaija recently launched the BN Literacy Drive.
The aim is to promote literacy across secondary schools in Nigeria, publishing stories written by secondary school students.
We are partnering with National Youth Service Corps (NYSC) members who have secondary schools as their place of primary assignment (PPA) to nurture young people in a quest for increased literacy.
Our first entry was titled "All We Need is Love" by Kelechi L. Ehomunu. It was sent in by corps member Dimgba Chinomso whose PPA is Josam International School, Olasepe.
Our second entry is by Pearl Harry and it is titled "Education is Not A Sole Determining Factor For Success."
Interest corps members can send a mail to features (at) bellanaija (dot) com with the title "BN Literacy Drive."
---
It is often said that man would not have achieved anything if not for education. Where would he have been if he didn't take the responsibility of stepping into the four walls of a school and making it his second home? The contributions of men like Wole Soyinka and the late Obafemi Awolowo added value to Nigeria and Nigerians through education.
To be successful, really successful, one needs to know if they are asking the right questions on how to succeed. The quest for success requires dedication and commitment. It was once said by a philosopher that striving for success without hard work is like trying to harvest where you haven't planted. Therefore, achievement isn't mere talk and it comes when consistency and diligence are applied. Tai Solarin also said, 'If a man is skillful in whatever he does, even if he builds his house in the wilderness, the world will trace him to his doorstep.'
I believe that this skill is not just the one learned in school but one acquired through a commitment to personal development. You will never find a successful man who is not hardworking. Trades such as catering, fishery, tailoring and a host of others which used to be jobs for drop-outs are now being introduced into the school curriculum to cushion the effect of unemployment amongst graduates.
The skills obtained will no doubt create employment for the youths. It is important to note that even without formal education, we should never regard study as a duty but as an inevitable opportunity to learn and to know the liberating influence of beauty in success.
Furthermore, it is also necessary to understand that while schooling makes one a reader, a great reader is not the one who just reads books in his field or makes the highest grades but the one who hungers and thirsts for knowledge. This ability has given several people like Mother Theresa, Helen Keller, Isaac Newton, etc., a place in the hall of fame without formal education.
In addition, going to school is not a sole determining factor for becoming successful but is a set up for a solid foundation and defense.
Having said all, it is good to conclude that since man is a student of phenomenon from birth to death, his zeal to acquire skills should be a continuous life process.
While education is a platform for development towards success, being skilful is the only means to that successful end.
**
If you're currently enrolled in the National Youth Service Corp program and you teach in a secondary school, we'd like you to join the BN Literacy Drive. Send us short stories and articles written by your brightest and best students. Send the stories with the subject line "BN Literacy Drive" to features(at)bellanaija(dot)com. We'd love to read from teachers across Nigeria.