Cisi Eze: How to Know If He's a Sweet Boy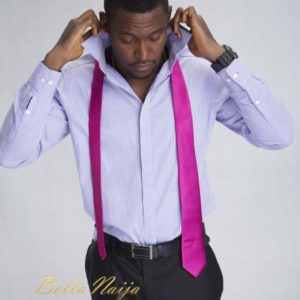 Originally, "Slay Queen" meant a woman doing amazing in life. A woman who is slaying. Remember Beyoncé's "Formation"? She repeatedly sang "I slay, I slay!"
There are several definitions of the term, and here are three of the earliest of them:
A slay queen is someone who can slay any given person by simply stating their opinion. (2014)
Anyone who gives people a hard time breathing because of how beautiful they look; basically Jacqueline Manzo. (2016)
Someone who slays everything they do. They have the best everything and no one is better. They slay at life. (2016)
But for some reason, "Slay Queen" later took on a sinister, unsavory, and biting meaning.
A beautiful but dumb young woman who chases after wealthy men. (2017)
Girls who do not have a wealthy background but appear as if they do. They use malicious acts to attain cash, drink expensive alcohol, procure expensive cellphones. But back home, she's a chicken chaser. (2017)
How did a word so empowering become something associated with traits society has deemed bad? The good thing is that most of us (women) have reclaimed the word. Praise the Goddesses!
Recently, Falz released a music video "Sweet Boy." In all sincerity, this video is beautiful! The location, the fine men … everything about it was adorable. Few minutes after watching the video, I saw a tweet by @TheNma_: "Sweet Boy Association" can be defined as a bunch of broke, bearded slay kings that used to sleep with married women and now have small change to wear Mai Atafo suit."
Then there was another by @Anyaato: "Really sad that our young men are busy forming sweet boys association instead of cultivating in government and politics. Men in our generation are more interested in taking selfies than they are in joining political parties. Sad."
I thought these were random banter, but when I read men's replies to these tweets, I almost choked from laughter. How did they manage to miss the joke? Then I saw other tweets from different women expressing how it only made sense for women to ruin "Sweet Boys Association" the same way men ruined "Slay Queen".
In the spirit of wrecking things for people who wrecked things for you, I present thee: How To Know He Is a Sweet Boy. We can all be petty.
He's Bearded
This is the first indication that he is a sweet boy. We are not going to act like the beard is not the equivalent of facial contours for women. Why is he trying to look good?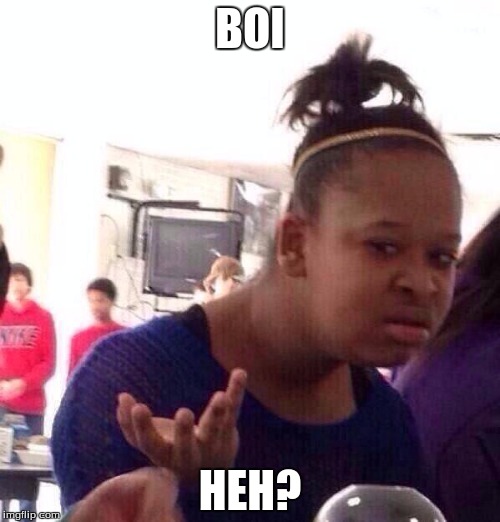 He Smells Nice
We are immediately drawn to people who smell nice. When a man smells so good, you should question his motives. Who is he smelling nice for?
His Nails are Manicured
If this is not a telltale sign from The Universe, I don't know what is. Why are his nails beautiful? He mos' def' does not know how to do chores. Can he hunt? Can he build a house with mud? I mean, this is our culture – hunting and building with mud. Manicured nails? Issa what? Issa sweet boy!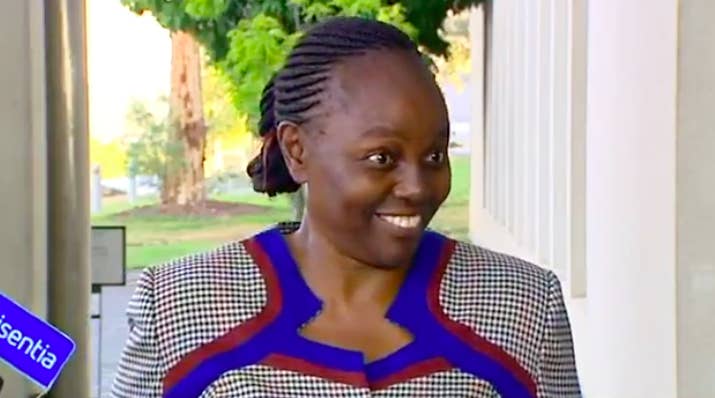 He Uses an iPhone
How did he even manage to buy the iPhone? How much does he earn in a month? Who is his Glucose Guardian – sugar daddy/sugar mummy? What if they have used his destiny for money rituals and they have compensated him with an iPhone? We should be careful of whomever we decide to marry o!
He Drives a Car
Really, if he drives a car, we should ask questions. Is he into Yahoo and other internet-fraud related crimes? Is he in a robbery gang? He might be a gigolo. Je suis muy shook!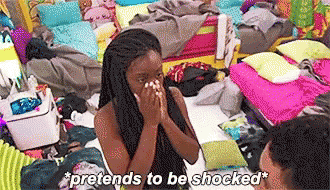 He Has Two Phone Lines
Aha! If he is not committed to one phone line, is there anything he can be committed to? Such a man will marry you and you know how that would pan out. Next thing he is contacting catering services et al.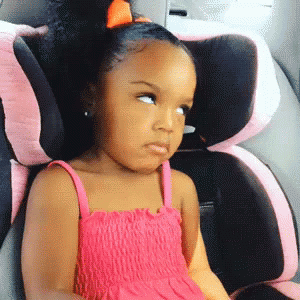 He Wears 'Palm Slippers'
There are two different explanations for this. The first is that he has nice feet and he wants to show off. The other one is that it is a sign that he would be the first to take off his slippers and run away in the event of any danger. Sister, is this the kind of man you want to marry? A man who cannot defend you? Is that the hill you want to climb?
He Snaps Slay Pictures for the 'Gram
If he is always taking pictures, best believe he is a sweet boy. Why is he selling market? Who is he trying to lure into a relationship? How many people are in his DMs throwing themselves at him? He probably lacks content deep inside, and so, taking all these pictures is an act of him overcompensating for his lack of depth.
He Dresses Well
What is his reason for dressing well if not to enchant women (and maybe men)? Is this marriage material?
He Smiles
They say a smile is the best makeup anyone can have. Why is he trying to look good? Once again, what is his endgame? What is his plan?
There you have it: how to know a Sweet Boy. A Sweet Boy is not husband material, based on these few points I have highlighted here. Let's not talk about that non-feminist woman who was savagely dealt with by her ex-husband. Look at how that panned out! May the Goddesses continue to protect us. Please, avoid sweet boys. You will be grateful you did.
P.S. "First to do no dey pain, second to do na 'im dey pain pass." This week, Twitter has been flooded with man-tears. A very delightful thing to experience!
Photo Credit: Fotos.com.ng