BN TV: Watch Episode 13 of 'Cowbellpedia' Mathematics Quiz Show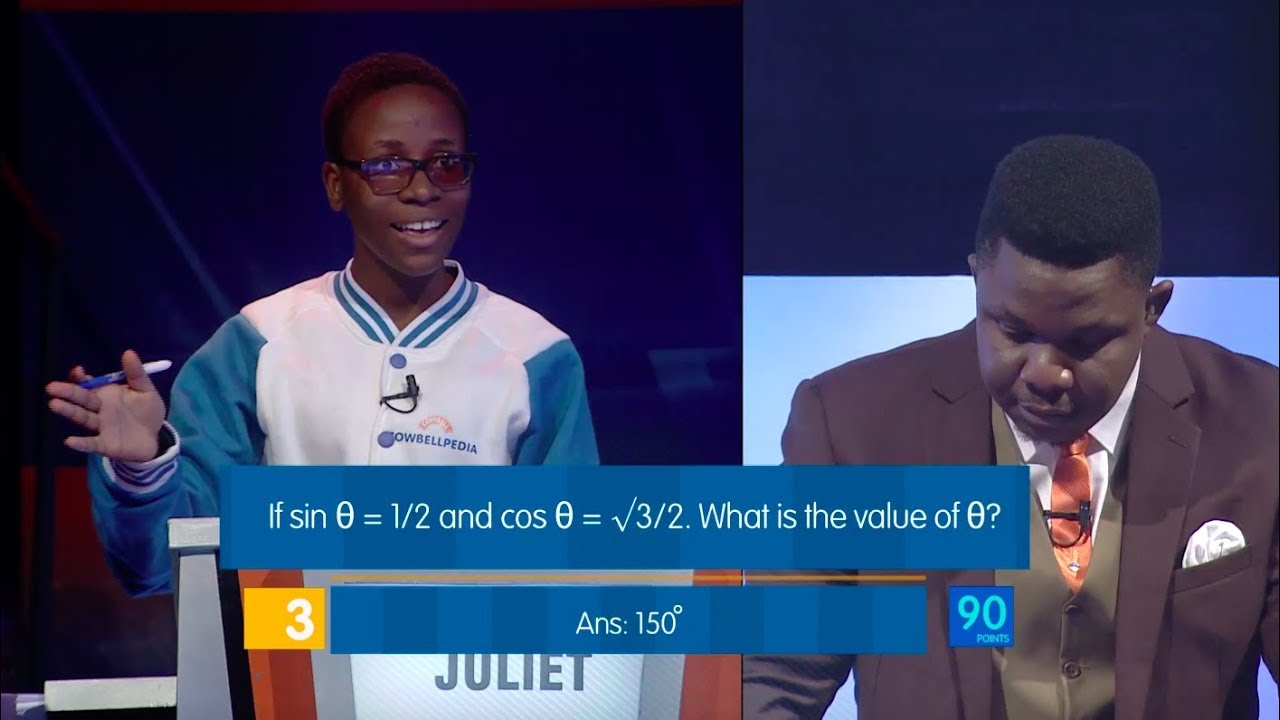 The maths champions have gathered again in another thrilling semi-final encounter. 12 students are vying for just 4 spots in the final.
One of them won the competition as a junior, will she make it to the final and be in-line to becoming the first ever female to win both junior and senior categories of Cowbellpedia? 
Find out who made it through and who went home in this episode.
Meet this week's contestants:
Junior Category
Beverly Ukoha – Topfaith International School, Akwa Ibom State
Chiedozie Uzochukwu – Nigerian Tulip International College, Boys, Abuja
Gabriel Akogun – Welkin International School, Ogun State
Iyunade Ogundana – Greater Tomorrow Model College, Ekiti State
Toluwanimi Olatunji – The International School University of Ibadan, Oyo State
Ngozi Nworu – Bishop Otubelu Juniorate, Enugu State
Senior Category
Juliet Ekoko – The Ambassadors College, Ogun State
Enoch Adelekan – The Ambassadors College, Ogun State
Amara Aronu  – The Ambassadors College, Ogun State
Ore-Ofe Daniel  – The Ambassadors College, Ogun State
Emmanuel Igban – The Ambassadors College, Ogun State
Ayomiposi Adiji – Preston International School, Ondo State
Watch: