You've Got to Add Sisi Jemimah's Asun Fried Rice to Your Meal Plan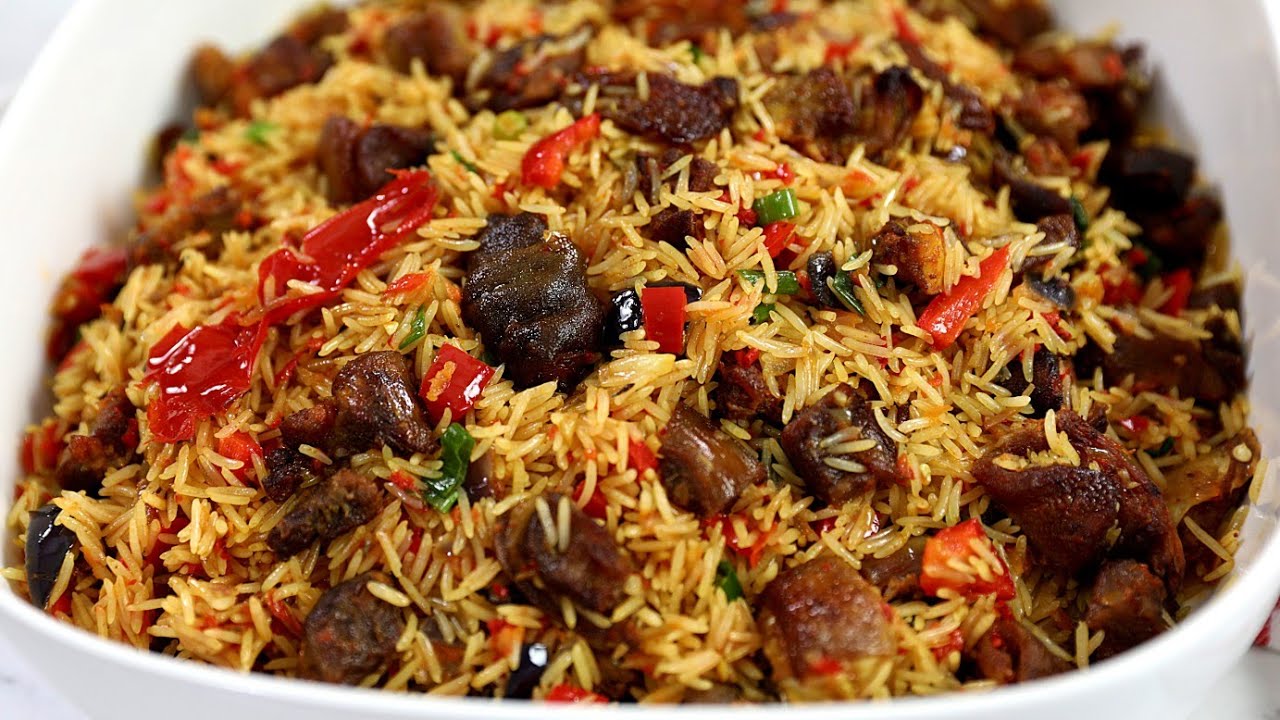 When you see Sisi Jemimah pop up on your timeline, know it's food 'o' clock. The food vlog is here with a new recipe, and this one takes your rice dish to a whole different level.
In this episode, she will be teaching you how to make 'goat meat fried rice', and you can also call it 'asun fried rice'. Sounds exciting.
Ingredients:
3 Cups Rice
1 Paprika OR Bell Pepper
3 Scotch Bonnet
3 Chilli Peppers
1 Onion
1/2 Bell Pepper Chopped
3 Green Chilli Chopped
1/2 Cup Chopped Spring Onions
2 tsp Curry Powder
2 tsp Dried Thyme
2 Bouillon Cubes
Salt to taste
Vegetable Oil
For the Goat Meat:
600g Goat Meat
1 Medium Onion Chopped
Chopped Garlic
2 Bouillon Cubes
2 tsp Curry Powder
2 tsp Dried Thyme
2 Sprigs Rosemary
1 Scotch Bonnet
Salt to taste
Watch the video below: