"It Irks Me" – Beverly Naya isn't Happy with Some Industry People – See Why!
Posted on Thursday, December 12th, 2013 at 11:19 AM
By BellaNaija.com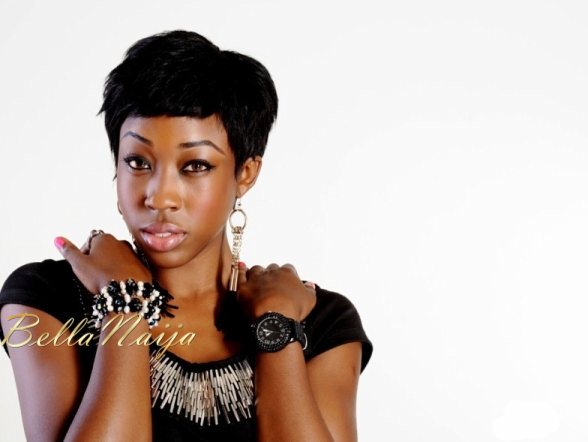 Beverly Naya is saying it like she means it.
The Nollywood starlet took to Twitter yesterday to speak on how fake a lot of the entertainment industry professionals are.
Check it out!
I swear a couple of these industry peeps suffer from extreme complex or just straight schizophrenia…

— Beverly Naya (@BeverlyNaya) December 11, 2013
It irks me when you see me and then act like you don't know me until I say hello. Like really? We were just talking a few days ago…!

— Beverly Naya (@BeverlyNaya) December 11, 2013
Get real man, land your spaceship back on earth…those clouds have you feeling a type of way!

— Beverly Naya (@BeverlyNaya) December 11, 2013
And those lads who don't handle rejection very well…they're the worst! Do NOT squint your eyes at me, you know EXACTLY who I am lol!

— Beverly Naya (@BeverlyNaya) December 11, 2013
The females definitely take the cake, today they are all smiles…tomorrow they'll make eye contact with you and then look away. #SadTimes

— Beverly Naya (@BeverlyNaya) December 11, 2013
I'll always say hello if I know you, that's just the way I am. No time for the complex! Not cute at all!

— Beverly Naya (@BeverlyNaya) December 11, 2013
Let's not forget the guys who see you in person but wait until the next day to send you a DM saying 'You looked nice last night' *side eye*

— Beverly Naya (@BeverlyNaya) December 11, 2013
It's all good though, I see you lol. Rant over!

— Beverly Naya (@BeverlyNaya) December 11, 2013
Tags: Beverly Naya
Custom Search