Hi Everyone!!
Sorry, I haven't been on here all week.
There are sooo many things going on at the moment but I am never too busy for y'all.
Hope u guys are having a great week.
Mine has been interesting so far. Nada tres exciting but interesting enough!
My weekend was fab though.
I'm feeling very random today so I think I spread this randomness by sharing some random bits…y'all should do the same!
I'll start with what happened this weekend…
So on Saturday, I was walking up my street, so a car passes me, pauses for a brief second and then moves…
I thought nothing of it.
Couple of minutes later, I'm on an adjacent street and the same car is now beside me and the driver parks…
I quickly picked up my pace…as in one can't be too careful!
The driver of the car says hello and I turn around to see if it was someone I know
It wasn't! Sooo I was just about to keep going when I noticed that there was a child in the backseat
The driver of the car, a middle-aged African man kept calling out and of course I normally wouldn't even respond but because there was a child in the back, I thought maybe they were lost or something…
So I take a couple of steps back and dude is like 'hello, you are pretty, do you want a ride blah blah blah'
I was just looking at the dude in shock
As in he has his child in the car oooo and he is trying to chat me up!
Next thing, dude is like 'ohhhh you see my son…he is very cute right…his name is lesley'
I swear all through this I couldn't even talk…he was even introducing me to the child…as per future step mother or what lol!
I sharply said 'Have a good day' and went about my jolly way.
I hope that child is old enough (he looked about 3 years old) to give his mum the gist.
Jesus take the wheel!
On to other randomness:
– I don't like, love, fancy or 'have a crush on' anyone at the moment
– I'm not sure how I feel about that
– I am obsessed with this song (well it's not really even a song….its an interlude)…'I Think That She Knows'…it gets me every time…don't know why
– I broke up with my man about a month ago
– Did anyone guess? I bet you didn't
– I still think he is an amazing person though
– But…
– Anyways
– I havent read the comments from the last post
– I'm not sure if I want to
– I'm soo happy that I know who my friends are
– I love them
– They exemplify women that inspire
– I'm sooo proud
– I'm looking hot today
– Lol…I'm serious
– I'm wearing a black high waist pencil skirt, a coral top and a camel-tone belt
– I've got some 4-inch heels on. I love them! Bought them a year ago…they hurt soooo bad in the store but I still bought them but never wore them until today
– My feet aren't hurting…yet
– That's it!
_______________________________________________________
Here is the actual post I was going to put up before I got sidetracked!
The Kulture2Couture event ran all through the weekend at the Victoria & Albert Museum in London this past weekend.
This annual event celebrates designers of black origin.
It had a dual purpose this year as it also served as a Fashion for Food – Catwalk the World event.
Damon Dash, Naomi Campbell, Ozwald Boateng & Keno attended the opening night.
Designers including Yemi O by Kosibah, Adebayo Jones, Deola Sagoe, Patrick Kevin, Tina Atiemo, Stoned Cherrie, Nkwo and Zed-Eye all showed their fab collections. Check out some pics below:
My absolute favs were
Yemi O by Kosibah – The cut and corseting of the clothes…art in motion
Stoned Cherrie – Rich and full of heritage
Zed-Eye – I would actually wear her stuff – electric and fab
Deola Sagoe – Need I say more?
Tina Atiemo – Brought the DRAMA
Adebayo Jones – Classic and timeless
Thanks to Getty Images and Din of London for the pics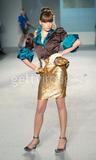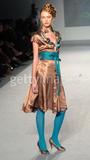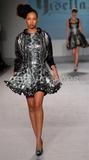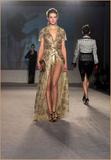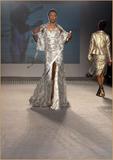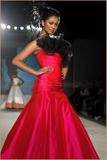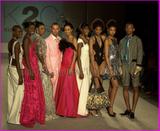 That's it! Tell us something random
Have a fab day…..
Spread the love…MUAH