By Ijeoma Ndekwu- Bella Naija  Style Editor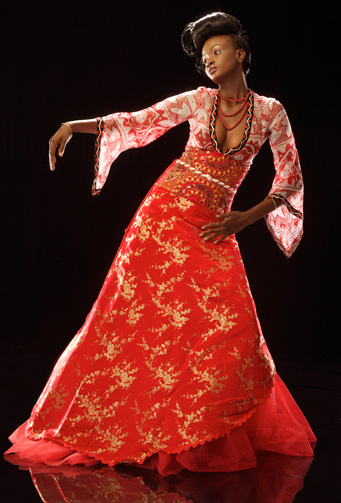 With the month of December comes a festive season and a full calendar; as we prep our closets for a line-up of weddings and red-carpet events to cover.
If you ask me, a full calendar is just Styling chaos! Mayhem! Pandemonium! Pick one! As I rummage my closet finding and combining items towards achieving style perfection; the dramatic shoes, the figure flattering dress…and in what colour? R-E-D!
You shouldn't go wrong in attention grabbing Ravishing Red. This hot warm colour which denotes power, confidence, happiness, prosperity, joy and least I forget celebration, makes it the ideal colour for the month of December!
How do I wear the colour red in my teens, 20's, 30's, 40's, and 60's?
I am dark in complexion, what's the right shade for me?
How do I wear red to brace various occasions?
Are these some of the questions you have concerning the colour Red?  Well, read on as I become your Style Santa and provide you with all you need to know and more about the Colour RED! Ho! Ho! Ho! Merry Christmas!
RED THROUGH THE AGES: Red is a colour which should be embraced by all ages; Worn in the days of your playful youth and in your independent adulthood!
Red in your Teens: In your teens, you can get away with just about anything! Fashion is basically experimental, and you can push the envelope with the colour red in whichever direction, from red mini skirts to jumpsuits, shorts and red jeans! I usually advise against red dresses in your early teens; it ends up looking a bit too mature robbing off the laid-back youthful exuberance and zest for life the colour red expresses of teens.  
In your late teens, go for print and solid block red dresses which are short, playful and cute like the ones picked in this selection: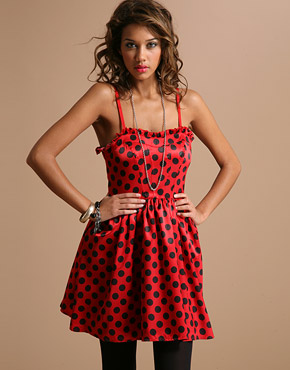 Purchase here for £9.79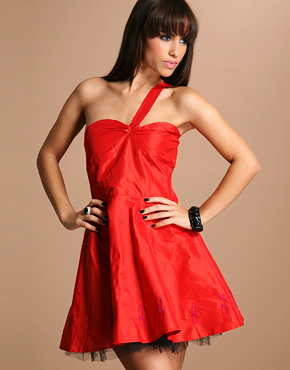 Purchase here for £29.37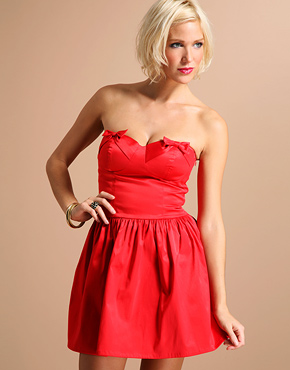 Purchase here for £34.26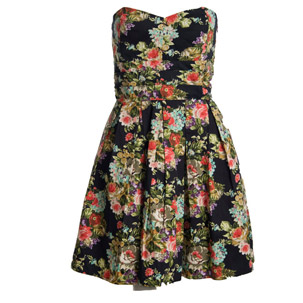 Purchase here for £29.24
BN edits: Teen Red Look.
Purchase here for £5                                      Purcahse here for £49.00
Purchase here for £12                                                            Purchase here for £15.66
Red in your 20's and 30's:Red is a colour you use when you don't want to sink into the background, it suggests speed combined with confidence and perhaps even a dash of danger, which makes it a colour fav in your twenties. With red in your twenties, you step it up a notch! Red as a colour is electrifying but don't think that would do! With your dresses and blouses, you can afford to combine the colour red, with short lengths and plunging neck and back lines!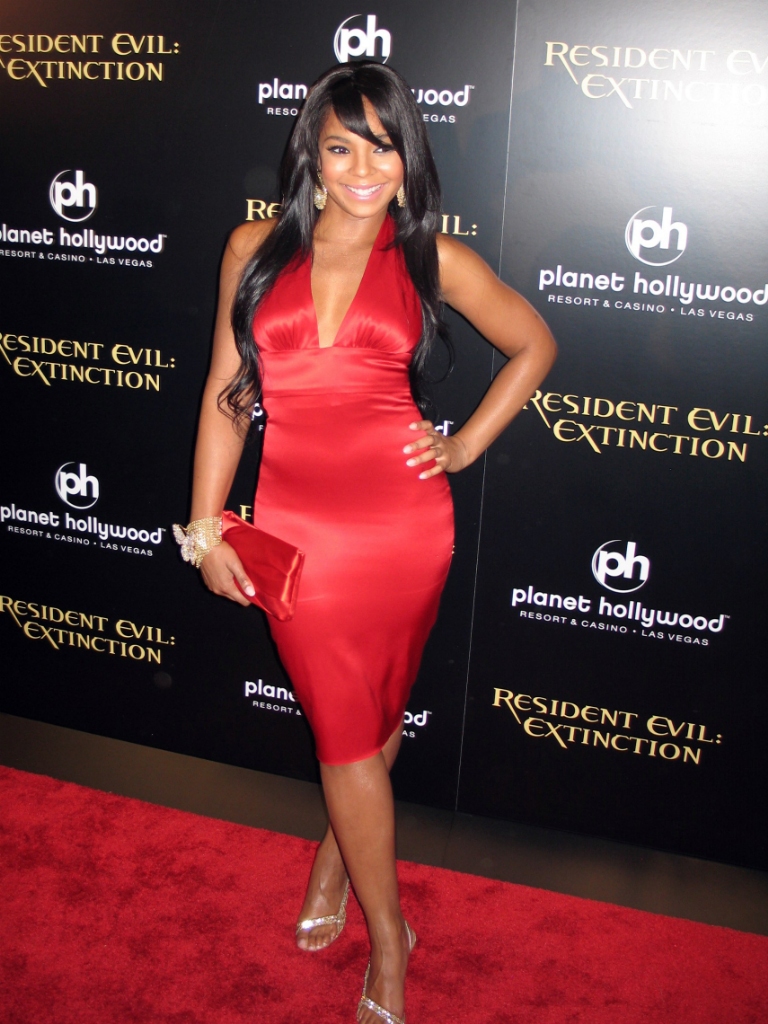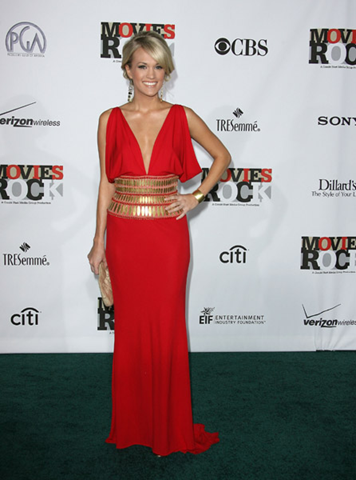 If you don't find thrill in baring some skin, go for delicate details; from lace trimmings, to bow details when wearing red which will produce the same va-va-voom effect and transcends through all ages.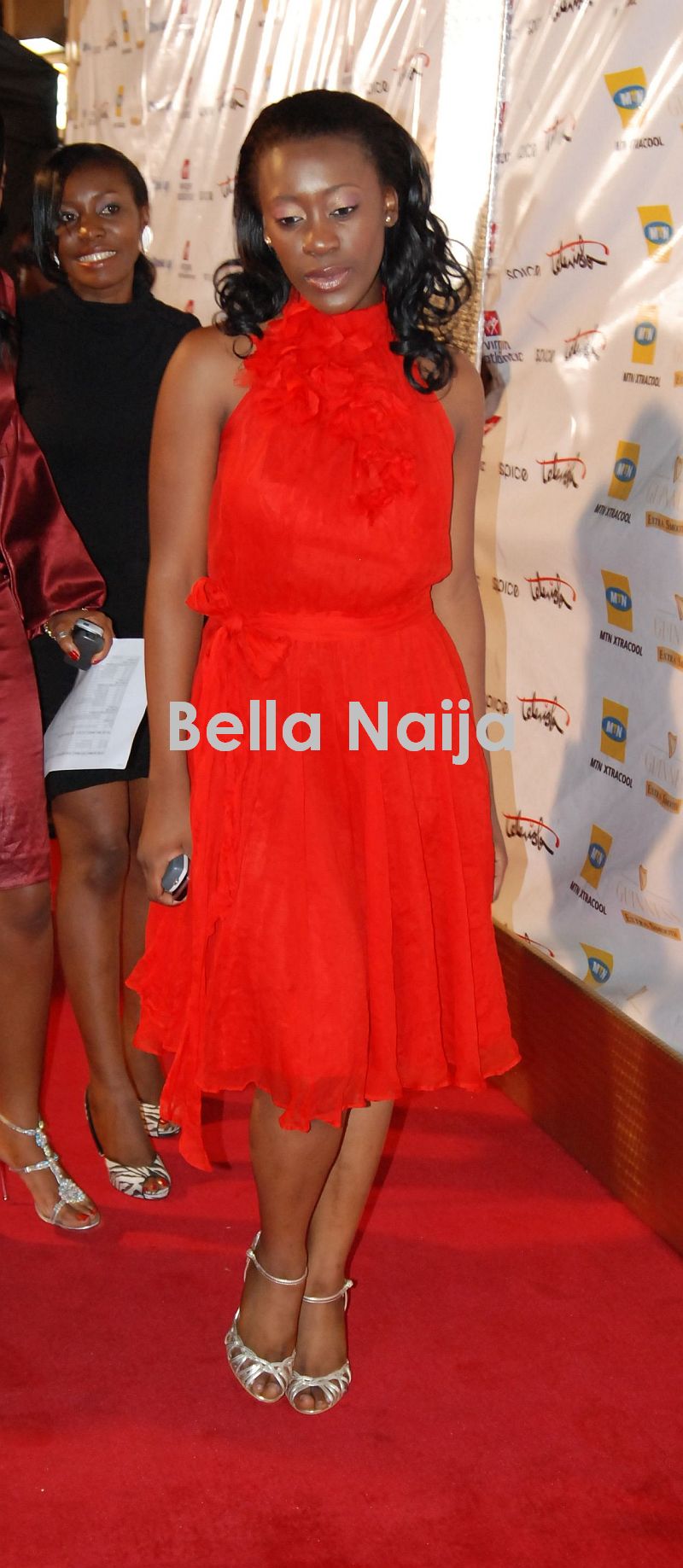 Since 30 is the new 20, they say, you can afford to wear red the same way or go for more tube and sleeveless dresses.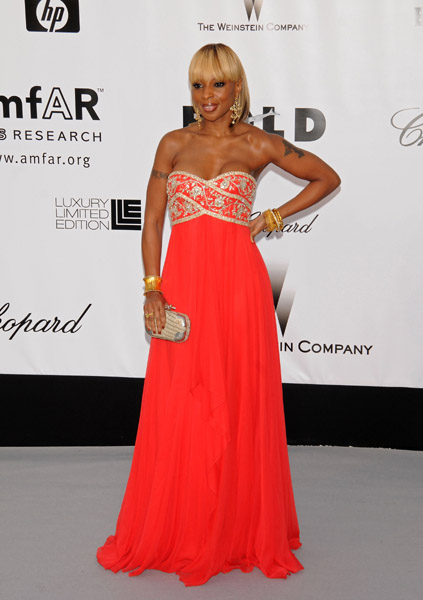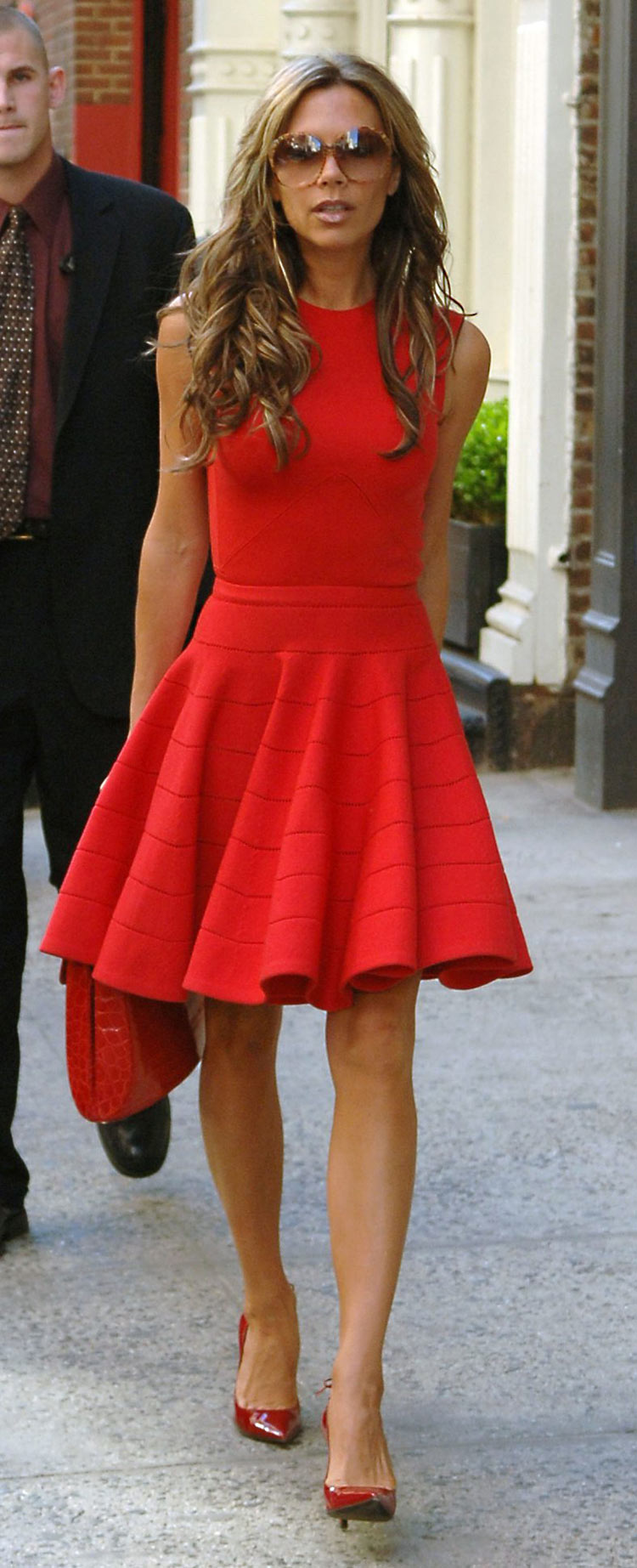 Red in your 40's and 50's: Red dresses at this age should be minimalist, functional and delicately detailed. With dress lengths, above the knee should be the shortest length, however if you have great legs, you can go shorter. Since the upper arms and neck are usually tricky areas for most women over certain ages, avoid them being exposed. However, if you're arms are still so firm, tube dresses are ideal.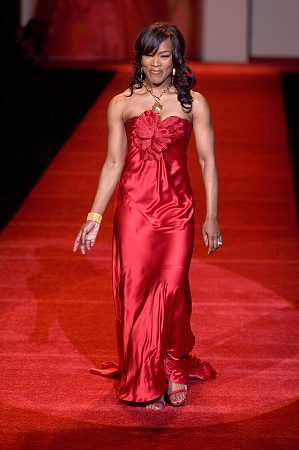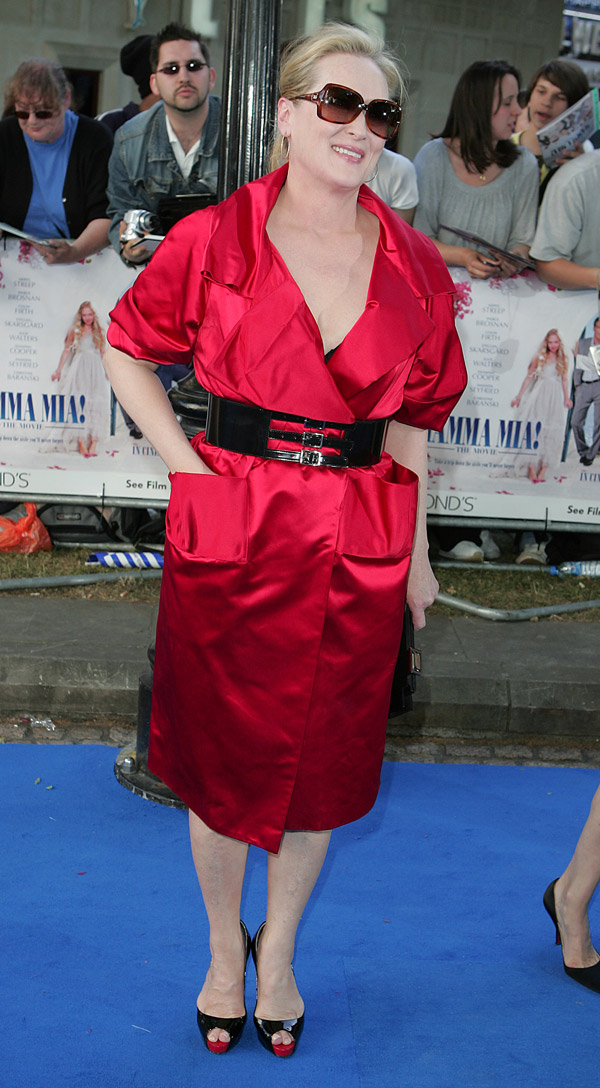 Red in your 60's, 70's and 80's: Red with western designs is hardly a colour choice for women in these ages. In your 60's, 70's and 80's wearing red conservatively is usually the style target. No short lengths and no low cuts.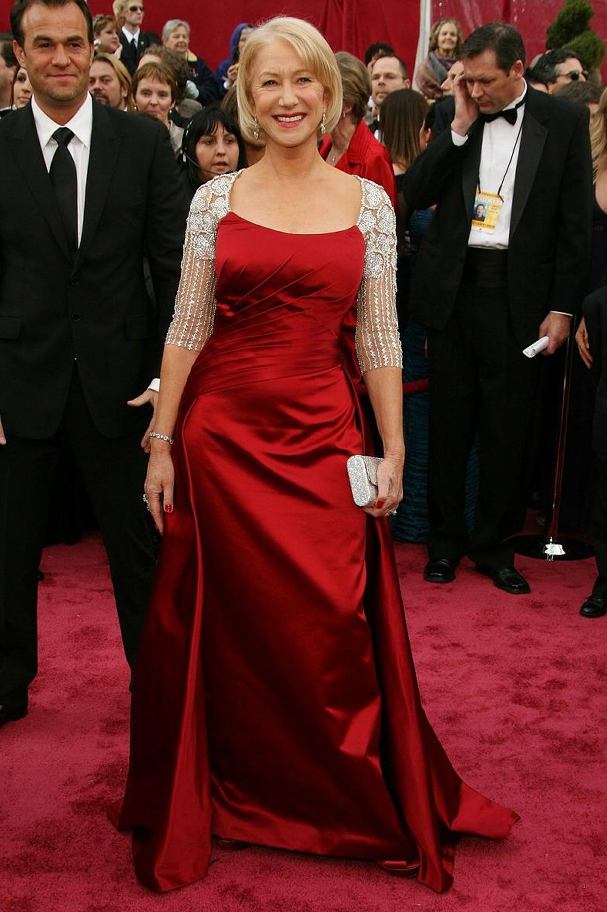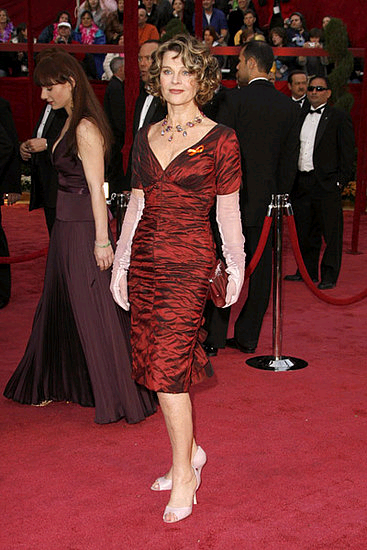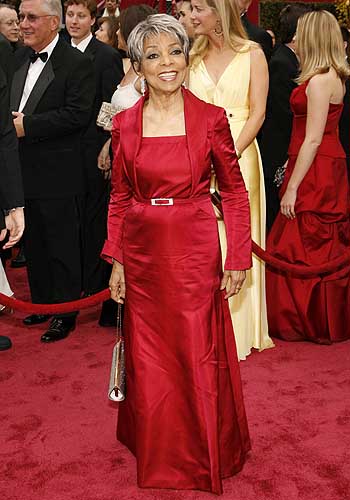 THE OCCASIONAL RED: Almost every occasion demands red in 'some form' or the other. Note the phrase 'some form'. The way you would wear red to a party will be different from the way you would on a casual day!
Red on a Date: Red should definitely pop up when choosing the colour to wear on a date. Studies by two University of Rochester psychologists showed that women who wear red on date, will find their date more attentive and generous. My fav look for a date is what I call, 'understated sexy'and it can be achieved with red.
BN edits: Red Date Look.
Purchase here for £35                                             Purchase here for £50
Purchase here for £120                                           Purchase here for $19.99
Red to a Wedding: At a wedding, go for red accessories, or better still go for florals or prints rather than a block of the solid colour, it's more suitable for the elegant wedding ambience.  
BN edits: Red Wedding Look.
Purchase here for £68.62                                                     Purchase here for £63.62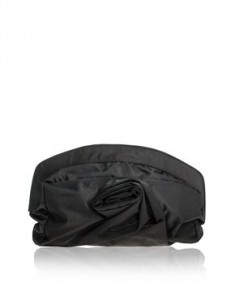 Purchase here for £14.69
Red on the Red carpet: Nothing heats up the red carpet like a red dress! It's glamorous, sexy and captivating.
A floor length red dress might be too dramatic, considering no special awards pop up this season, so most will lean towards  knee length ones.
Here are my picks for red dresses for the events this season:
SPURLGE on Giambattista Valli red knit dress with ruffles on bodice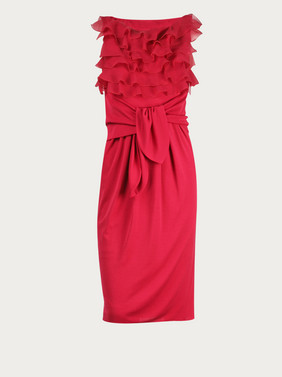 Purchase here for £1, 593
SPEND on Milly strapless brooch dress.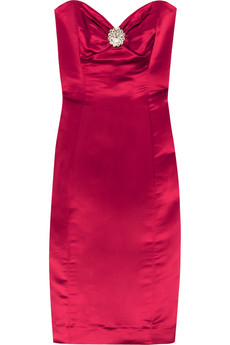 Purchase here for £345
SAVE on Oli sleeveless dress with bow satin trim: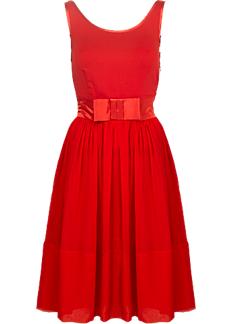 Purchase here for £60
Here are my Picks on the Most Iconic Red carpet Red Dresses:
Anne Hattaway looked stunning at the 2008 Oscars wearing this Grecian inspired Marchesa dress. From the rose asymmetric sleeve detail to the gorgeous drapery and train, this dress exemplifies pure perfection!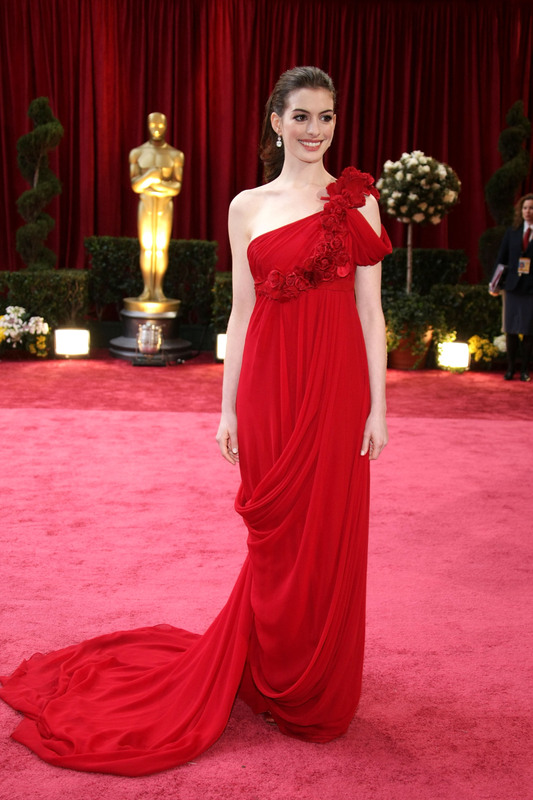 This fabulous gown is still available. Purchase here for a whooping £4,085
This has to be the best I have ever seen Omotola. This dress by MYA looks sensational on her! She pairs it with the right accessories, hair and make-up, this look still gets me! Absolutely fabulous!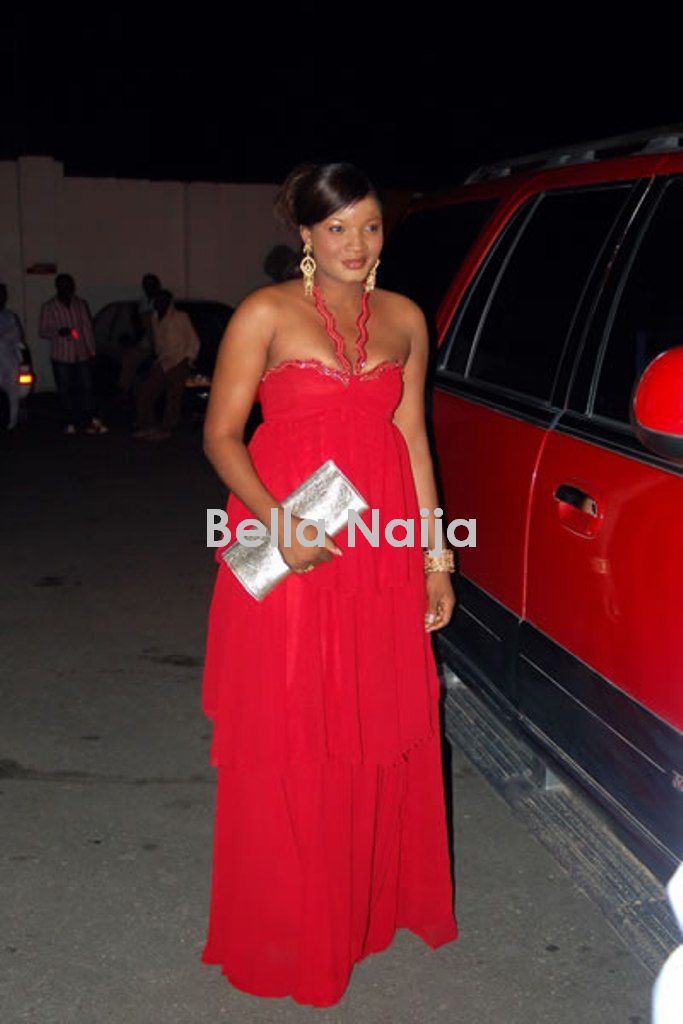 Renee Zellweger always wows on the red carpet in Carolina Hererra and at the 2003 Oscars in this crimson chiffon embellished gown, she was in no way far from the wow mark!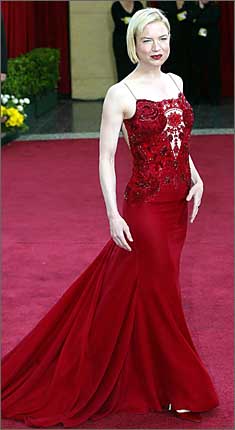 If there's one lady that knows how to do all red, it's burlesque queen, Dita Von Teese. She stays through to her love for retro glam in this Vivienne Westwood ensemble.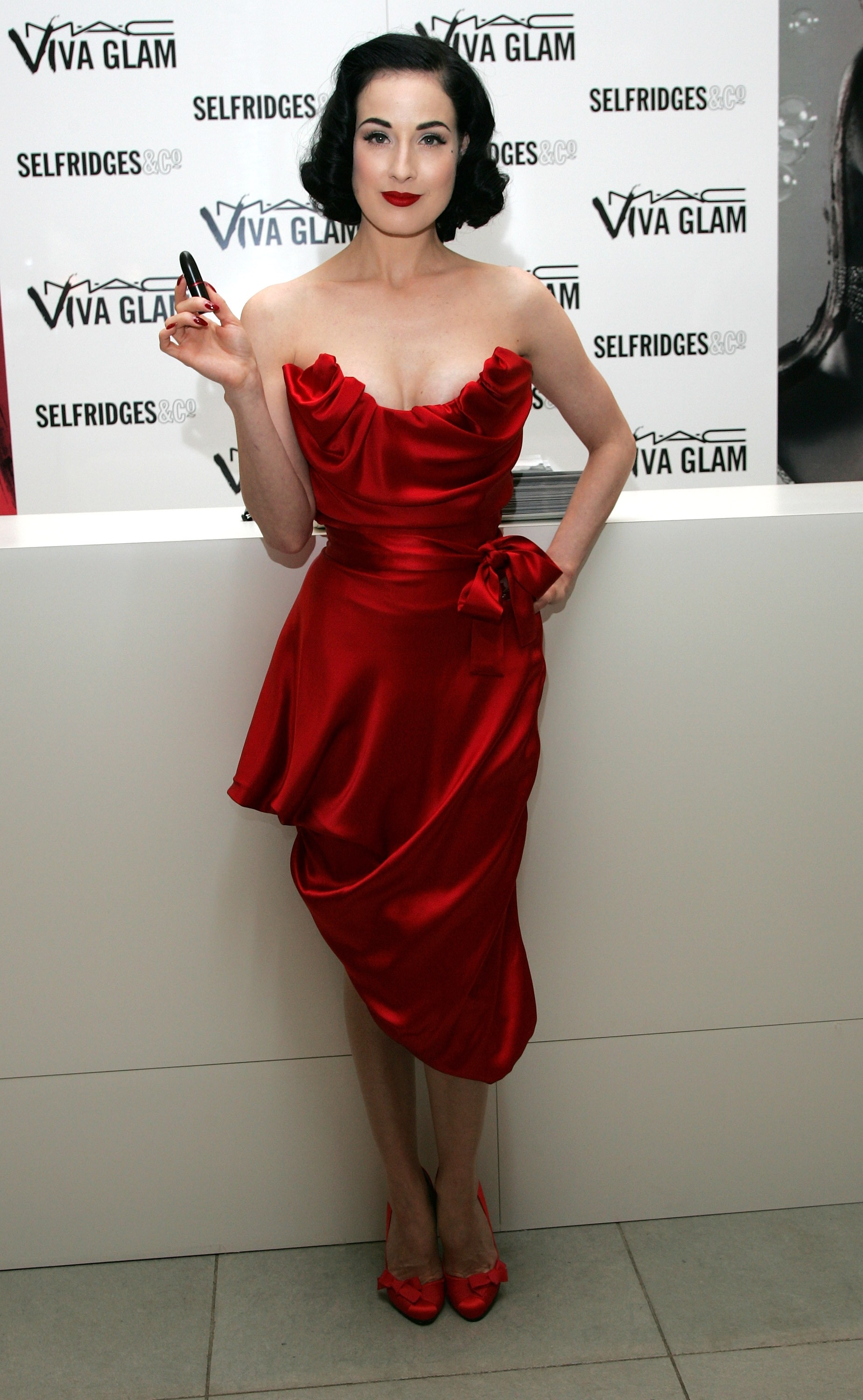 Who says conservative is boring? well…here's Oprah to prove you wrong at the 2005 Legends ball; nothing's the least dull in this Cherry Satin Vera Wang Floor length gown.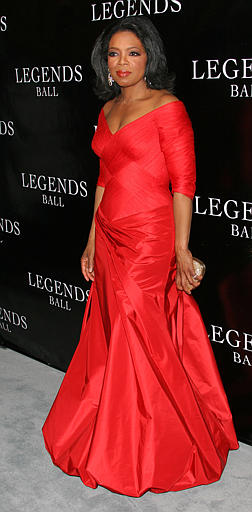 I can't talk about iconic red dresses and make no mention of Valentino. He was known for his red dresses, and one actress who admits to being a Valentine junkie and caught the scarlet fever many a times in Valentino designs is Jennifer Garner. She sizzles in this one!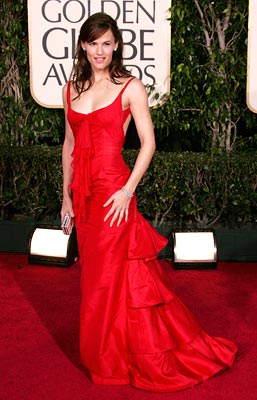 Red to a Party: Red is one colour that gets a lot of action in the party scene! You can afford to be with beading, sequin and shine or add a bit of contrast with bright colours!
BN edits: Red Party Look.
Purchase here for £40                                            Purchase here for £18
Purchase here for £15.66                                       Purchase here for £17.62
The casual Red: Red featured in prints are very nice for a casual day! From cotton plaid and check red tops and dresses to chiffon tunics.
BN edits: Red Casual Look.
Purchase here for £9                                   Purchase here for $19.99
Purchase here for £49.98                           Purchase here for £30.35
WHICH IS THE RIGHT RED FOR YOUR COMPLEXION?
While Caucasians have to stick to certain red tones, one advantage of the black-skin, either light skinned or dark skinned is every shade looks good against it! So, which is the right red for your complexion, the answer is every red!
THE 'RAVISHING RED' DRESS FOR YOUR BODY TYPE:
Red dresses are a timeless classic like black dresses so finding the right one that flatters your figure is key! Take a cue from these ladies who have dressed their figures appropriately in the right red dresses:
Pear Shape:If you have hefty hips, Jodhpur thighs, a big bottom but a proportionately slim waist, then you are pear shaped. The aim here is to give you a more streamlined look to 'fashion fab' mode and Rudy Dabbour achieves this in this red fitted satin dress, emphasizing her slim waist.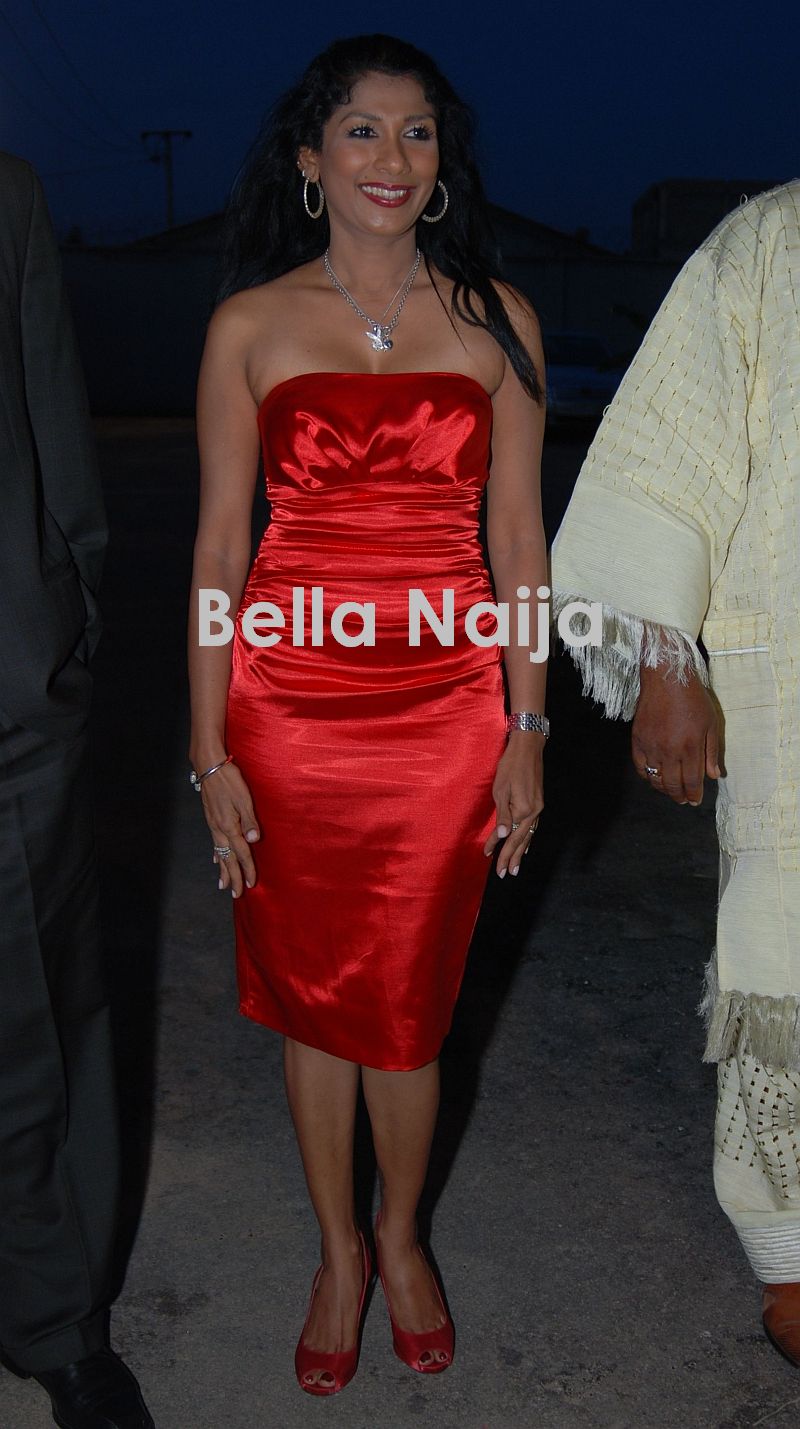 Heart Shape: If you have a large burst, slim arms, legs and narrow hips then you fall under this category. Alali Hart red dress has a scoop neck line and the slim cut at the waist is extremely flattering for her heart shaped figure.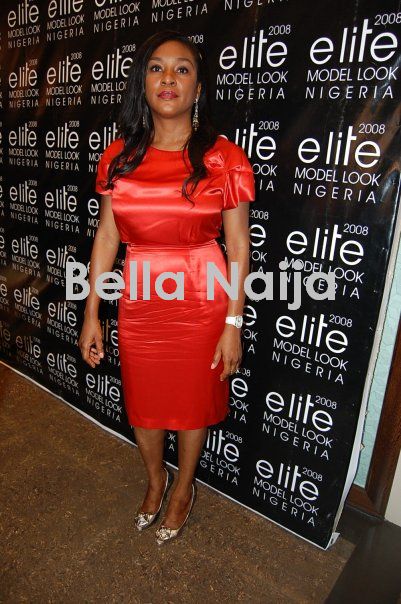 Hour Glass: If you have a narrow waist, with wider bust and hips that are in proportion, then you have an hour glass figure. The empire waist line is great for hour glass figures, emphasizing the waist and having a nice flow at the bottom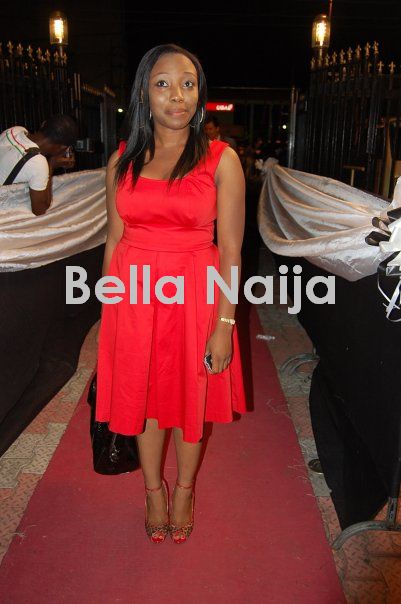 Boyish Figure: If you have long toned limbs but not much of a waist, then you have a boyish/athletic figure. Like this lady, go for short length dresses, to show off your nicely toned long limbs, which are fitted tightly around your top half and then have a flare to the skirt.

Petite:If you have a very small frame and aren't tall, then you are petite! With floor length dresses, like the one Omowunmi has one, go for dresses in solid colours with a body skimming fit to show off your figure and dresses that sweep on the floor, to elongate you.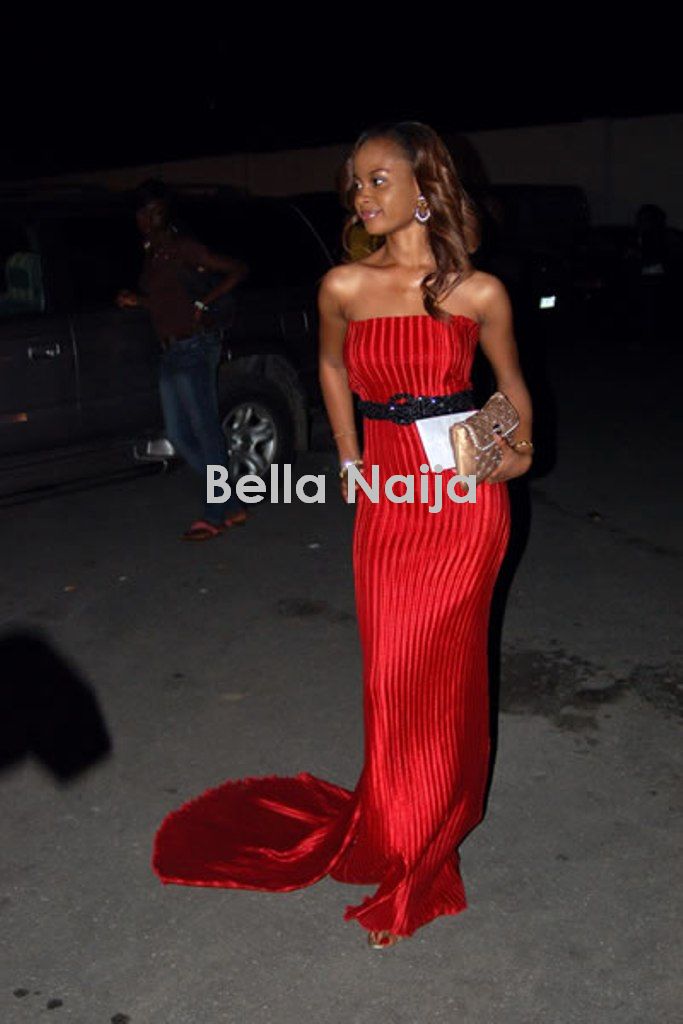 ACCESSORISING 'RAVISHING' RED WITH OTHER COLOURS:
Blues provide a nice contrast and soften the heat of red.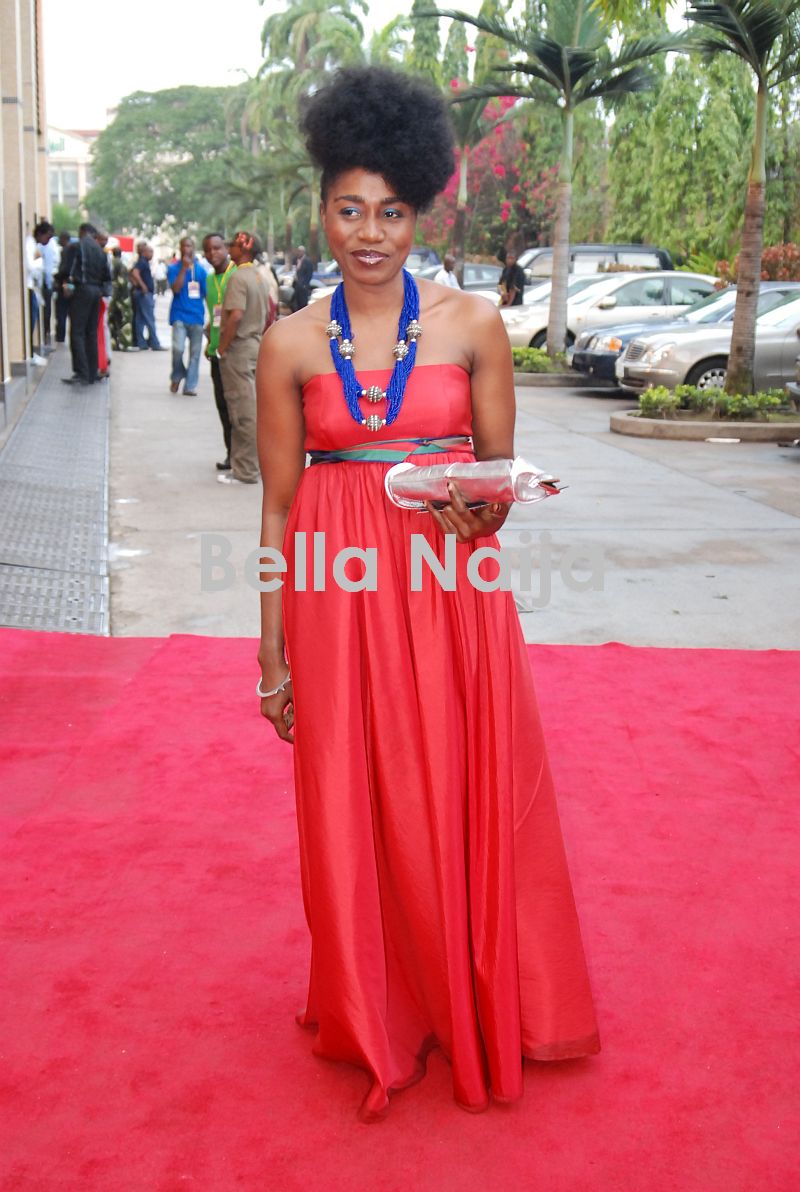 An incredibly bold combination is red and leopards print!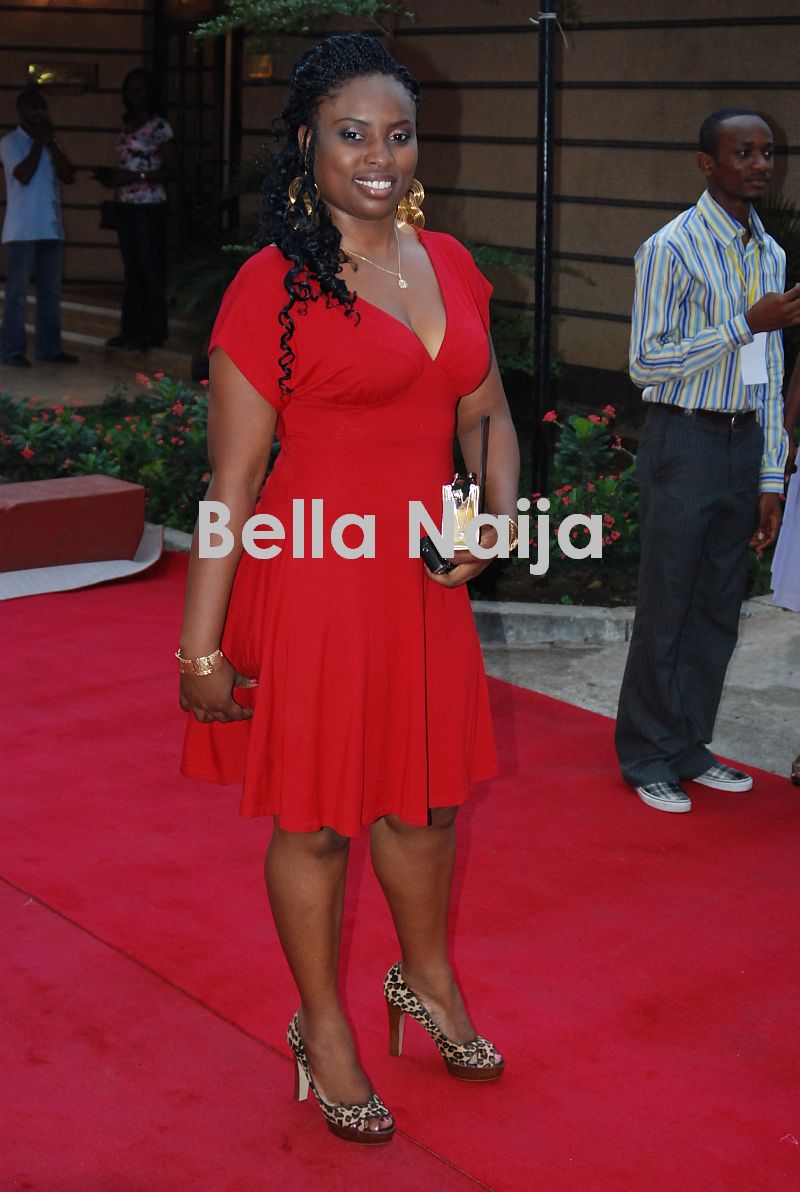 Teaming red with black can be dramatic!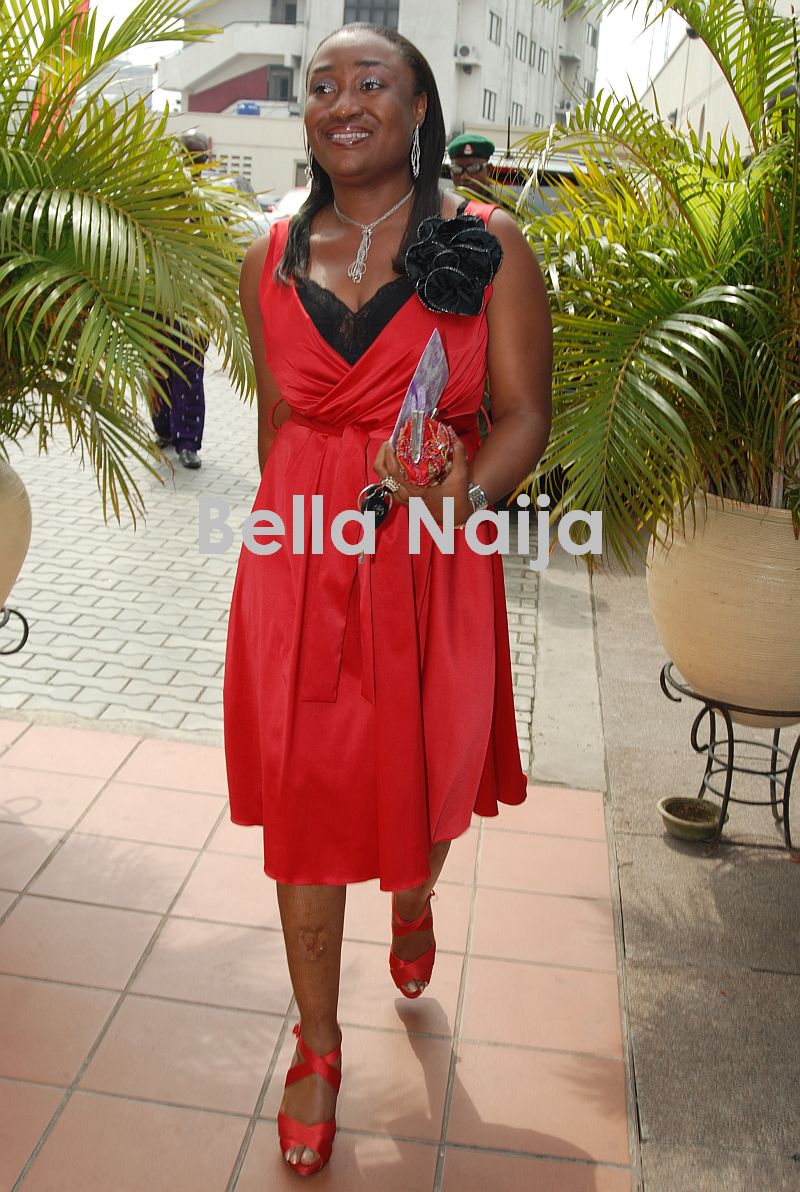 Light pinks and yellows harmonize well with red.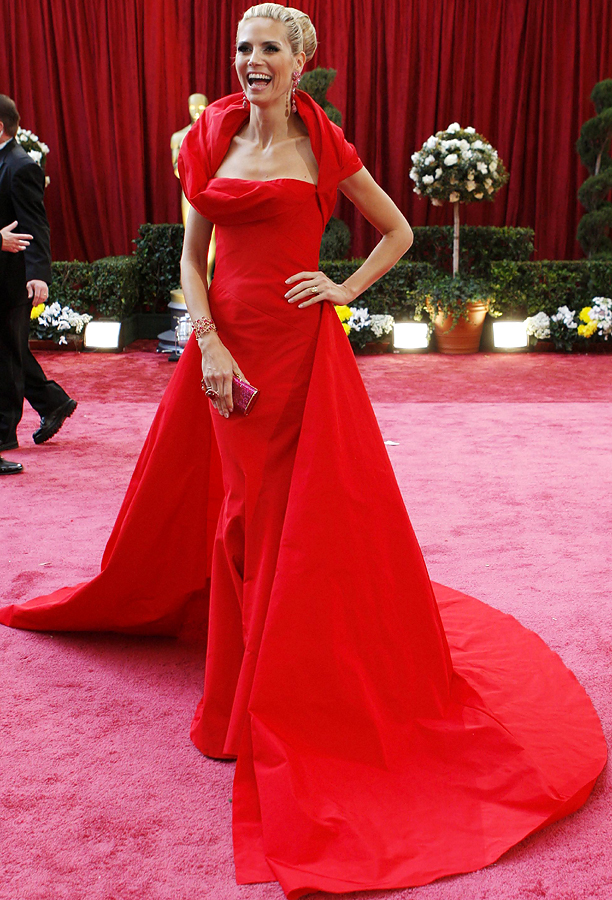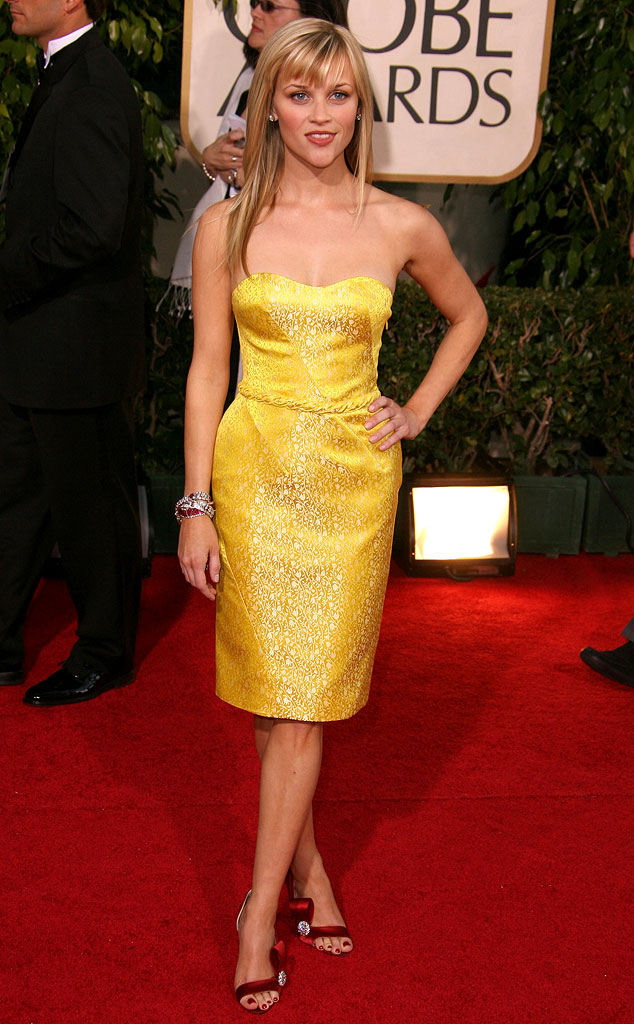 Combining red with purple can be very elegant, but ensure the purple pieces are small so it doesn't end up looking overpowering!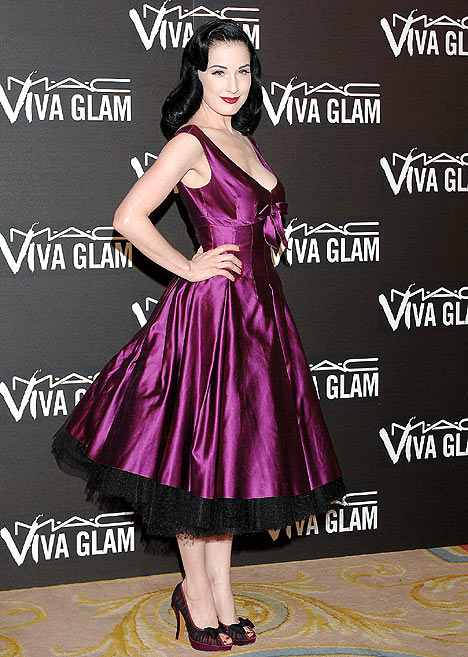 Adding a dash of red to a soft but sophisticated grey dress is always nice.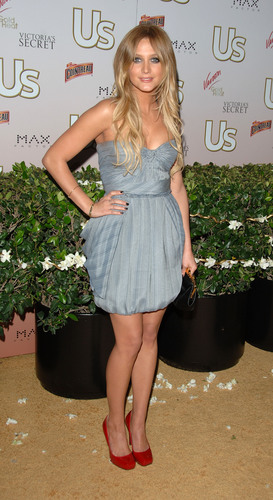 You can't beat the glamour of a red and gold combination.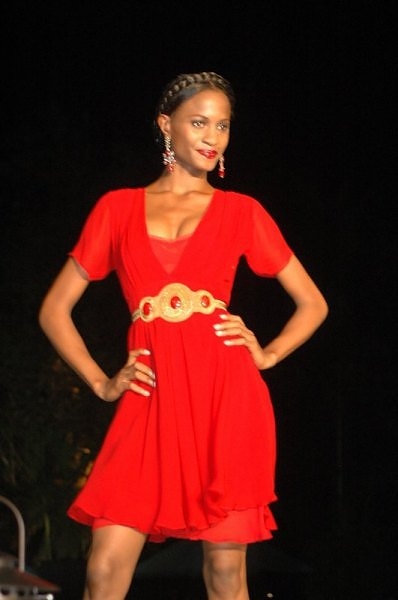 A way to accessorise with 'Ravishing Red' is by wearing a red lip stick/gloss! Try Shu Uemura RD165 from the Rouge Unlimited Red collection. The red shade is suitable for every woman, whatever your complexion.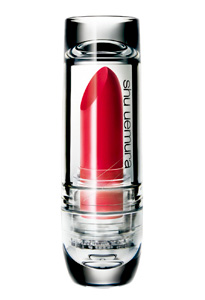 Purchase here for £23
Deola Sagoe is one designer who loves her some red! Her Ready to wear and Haute Couture Collections feature exquisite red dress designs with dramatic prints and colour combinations.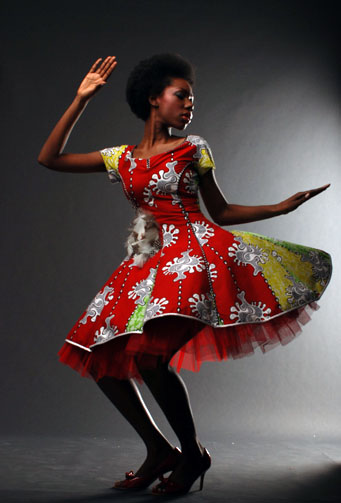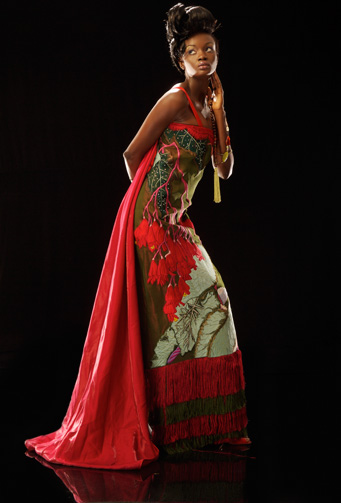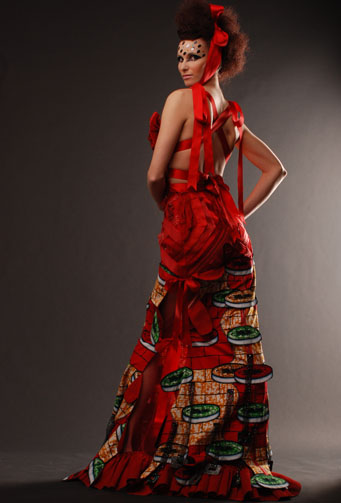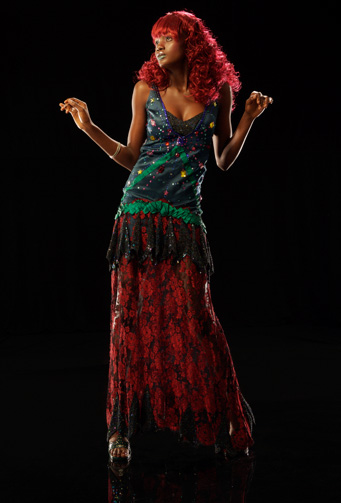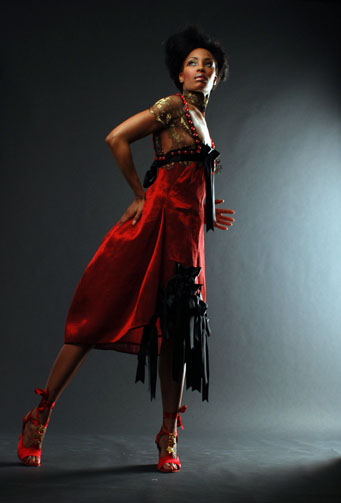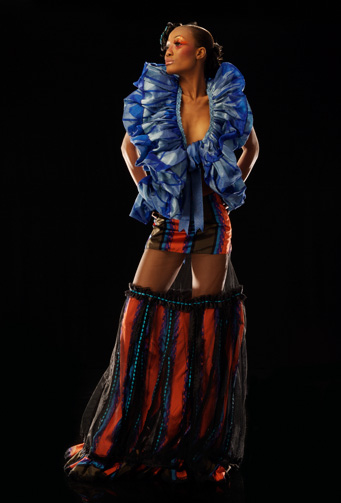 Visit the Deola Sagoe website here:
Get your hot on, with these 'Ravishing Red' affordable pieces from Yeside fashion Stores.
Women OPEN TOE SANDAL.
N5,800.00
available in sizes 5.5 to 10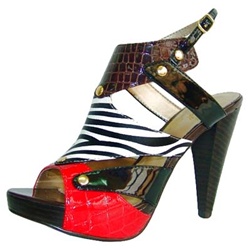 Asos Runched Front Square Neck Layered Dress
Available in Purple, Red and Black
N4400
Xmas party exclusive!!
Sizes 6 to 14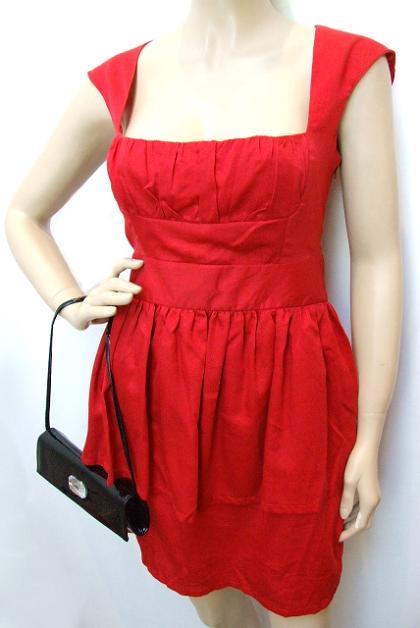 N1, 700.00
Red Patent Fashion Clutch
Size: 23cm * 11.5cm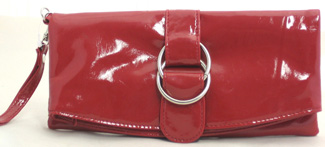 Top/dress
Autograph at Marks & Spencer Printed Tunic/Top N3100
Sizes 8 to 14 – 2 per size
Not sold with the belt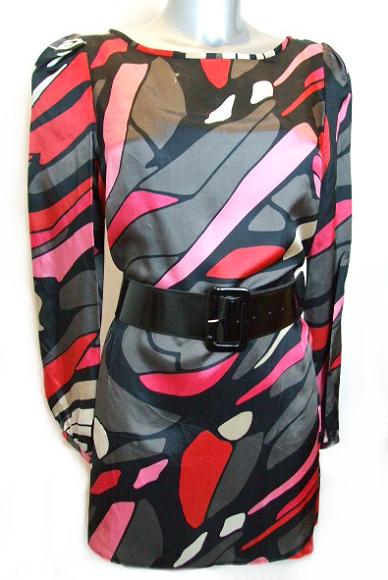 Red shoe
N1700
Sizes 3-8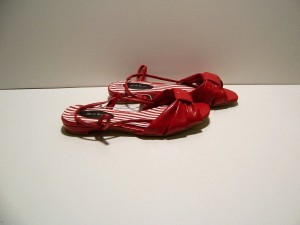 SATIN RED PRINT DRESS/TOP..
N2,350.00
Available in most sizes.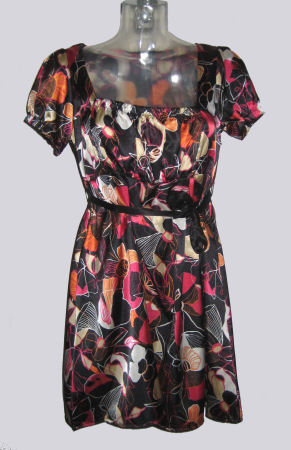 bobble
N325.00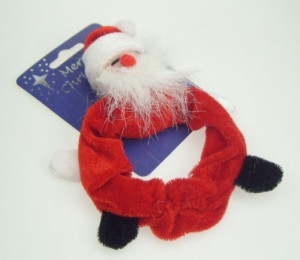 Visit the Yeside Fashion Stores website here:
Visit the Yeside Fashion Stores facebook group here:
Contact No: Yeside Asekun-Martin: 08038158580
Email: [email protected]