In the midst of all the inadequacies in Nigeria – Lack of Electricity, Poor Governance etc.. There are few things that seem to be thriving and one of those is creativity. The creative minds seem to be churning out so many great things from all spheres. Pandora Comics is one of those initiatives – Pandora Comics, a subsidiary of Street Media Ltd, is the Publisher of AISHA and STREET SOCCER. As well as other upcoming Comic books and Graphic Novel Titles.
Pandora Comics was established in 2002 with the aim of producing High quality comic books, Graphic Novels and animated works for the Local and International market. They are arguably the industry leader in this field in Nigeria and have developed the technical, creative and production capabilities to create publications with unique characters and stories that appeal to all ages.
At the moment they have two main issues which were launched in 2007 at the Lagos Comic and Cartoons Festival held at the National Arts Theatre,Iganmu,Surulere.
They are: AISHA AND STREETSOCCER
AISHA
She is an Orphan with Attitude, A trained Ninja. She is caught up in a dog eat dog world of Intelligence Operatives where nothing is what it appears to be.
STREET SOCCER
This is a Story about Street Soccer and all that goes in such underleagues. It highlights Misfits – Players who are unconventional in various aspects- Stature, Height, Weight but gifted with awesome skills. They face a Team of Rugged, Strong and Dangerous Players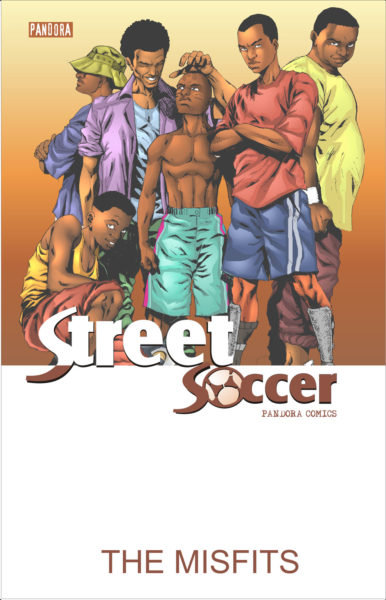 This is such a great concept! We at BN especially love the strong female lead character – Aisha! Look out for more on Pandora Comics coming soon on Bella Naija