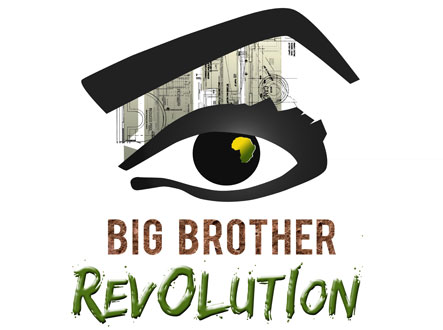 Big Brother Africa is gearing up for a new season. The show that keeps Africans glued to our TVs is back for a new season of frolicking and drama. The new season of Big Brother Africa has been tagged 'The Revolution' – apparently viewers can expect new twists, challenges an exciting contestants from all over the continent. Voyeurs will be sad to know that the popular 'shower hour' where contestants were filmed au natural in the shower has been scrapped!We will have to wait until the new season starts to find out what else is new on the BBA block.
Nigeria's own IK Osakioduwa has been announced as the new host. He replaces Kabelo who had hosted the show since its inception.
An Economics graduate from the University of Lagos who began his broadcast career as 'Wild Child' on Nigerian radio station Rhythm FM 93.7, the dynamic IK soon moved into television. A presenter on M-Net's flagship Afro-chic lifestyle program Studio 53, he has also helmed two other M-Net productions – the Nigerian game show Temptation Nigeria and the stand-out stand-up series Comedy Club: Live in Lagos.
Now he's taking on his biggest challenge yet and he's excited about the role, revealing that he's a huge Big Brother fan.
"I'm not sure what it is about the show but it's almost addictive. I hate to confess it but, I remember days when I stayed up watching people in the house sleep."
He goes on to encourage audiences to share his passion for the series saying,
"I've been speaking with some people involved with the production and I think it's safe to say that a lot of thought has been put into improving everything that has been done before. We see a reflection of that in the increased prize money. I also think there will probably even be more drama in this edition too because the stakes are higher. Not to mention that there are more countries."
And, given that outside of Big Brother IK will be the housemate's only link to the outside world, he has this advice for them.
"There will be people watching critically from countries all over Africa. I think being fake would work against you. Keep it real and hope for the best. Also as much as we are all watching you, try to have some fun with it!"
In other IK news, he recently joined the Daddy Club – his wife Olohije just gave birth to their first child. Congrats!
Big Brother Africa – The Revolution will kick off on the 6th of September. Somali born, Canadian based musician K'Naan will perform at the launch.
So what are you expecting from this season of BBA? What do you feel about the scrapping of shower hour? Will you be watching?