Friday Track: Where is the 'Black' Brand?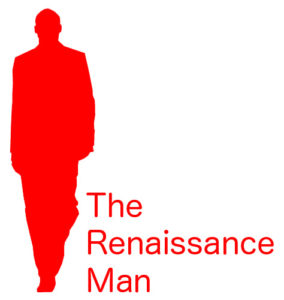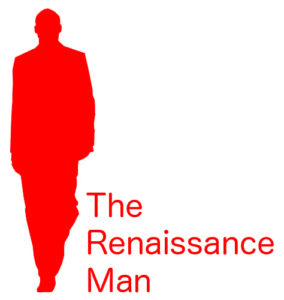 Kilon Sparkles!
As the newly sworn-in President of the United States, Barack Obama and his charismatic wife, Michelle took their first few steps away from their bullet proof motorcade and slowly walked towards the White House on that cold Tuesday morning of January the 20th, 2009 – no one could believe what was happening.
Yes, we all knew he had won two months earlier, but many still didn't know what to think. It almost felt like it could still be taken from us – a fact confirmed by the deafening cheer of the thousands stood crammed behind metal barricades along Pennsylvania Avenue in DC.
For many black men including yours truly – the Barack effect had started. Finally, we could walk into a job interview with the confidence that we will no longer be ignored – that we can aspire to other professions beyond the stereotypical. For once, aspiring to become an athlete or actor or rapper was no longer good enough.
Never had the 'Black Brand' had it so good. It was a fresh start – Barack had done his bit – it was time that we all stepped up and in particular, the many black men and women in the spotlight, in particular, those in the music and film industries.
In 2009, Blacks in the spotlight just couldn't behave. They wasted money, took nude pictures of themselves, 'accidently' forgot to file for taxes, gave money to celebrity 'beliefs', practiced domestic violence and produce family porn.
Kanye West set it off in the February issue of Vibe Magazine, where he revealed ambitions of posing naked, claiming "if I work out for two months, then I'll pose naked…I break every rule and mentality of hip-hop, of black culture, of American culture." On the same tip, Jamie Foxx thought it was a clever idea to take a picture of himself naked through the mirror of a hotel room. Surprise! Surprise!! The 'snaps' ended up all over the blogosphere.
Ray J (as if the world didn't have enough problems) managed to convince some dim TV execs to produce his very own reality TV show profoundly titled 'For the love of Ray J'. Just when you thought it couldn't get any worse, he later released a single (wait for it!) using the names of the female contestants as verses. If by some crazy chance you downloaded or iTuned or bought that single – you need Dr Phil.
T.I. finally faced the music after his Tony Montana-brain touch where he was caught with machine guns in his possession. MTV, on the other hand, thought it were doing its audiences an educative favour by following TI as he enjoyed his last few days of freedom. 50 Cent threw cheap blows in a desperate attempt to hold the world's attention, in January he dissed Oprah and called Kanye all sorts. Puffy's Making the Band puppet formula suffered an inevitable blow despite his invention of the word 'Bitchassness', Danity Kane became damaged just like their song and split up.
Singer Chris Brown had an alleged altercation with Rihanna. The TMZ photoshop-ed image of her battered face got everyone pissed at Chris even Jay Z wanted the Death of Breezy (D.O.B).
The L.A. County District Attorney later charged Brown with felony assault with a possibility of spending up to 4 years and 8 months in jail. Less than a month after Breezy and RiRi made domestic violence the way to show affection, gospel singer BeBe Winans is booked on a domestic assault rap for allegedly pushing his ex-wife to the ground during an argument. Just as you thought this circus couldn't go any further, MC Hammer and Vanilla Ice felt it was HAMMERTIME all over again. Harem trousers surfaced around the hips of fashionistas from Tokyo to San Fran. The pair performed together at a Utah concert on 27 February 09.
In home wreckage news, Alicia Keys is exposed by lover and Mashanda's husband, Swizz Beats. Again, we prove that we are a race that honors matrimonial commitments. Usher and his 40-something wife filed for divorce. In child support news, Kelis literally had our jaws on the floor when we read the contents of her divorce papers. The court eventually ruled that Nas paid his ex wife, $55,000 in combined spousal & child support a month. If there were ever a cue for girls to ditch the idea of a 9-to-5 and bag 'em a rapper. This was it!
Lil Wayne reminded us why he's such an ambassador; Lauren London confirms she's having his baby. Shall we add that he's also expecting two other children from two separate women?
In drug news, the 'Skoda that calls himself a Benz' Fabolous got caught with 500 pounds of herb on his tour bus in Arkansas. DMX couldn't rise above the rocks; he spent more time in solitary confinement.
Then the world got mad at Rupert Murdoch for a cartoon published in The New York Post. But honestly, looking at how badly behaved we'd been in less than 100 days since Barack took office. Don't we make ourselves easy targets?
In March, the set was set. This is it. Michael Jackson live at the 02 Arena. 37 Nights. In his own words "When I say this is it, this really means this is it." Tickets sold out in 07 seconds. It was going to be the making of men and women of all backgrounds, beliefs and aspirations. We were excited.
Then the Candy Rain boys, Soul for Real are popped for identity theft – indicted on 145 counts of aggravated identity fraud. Rihanna made it clear in the May issue of Vibe that she is the sole winner of the Chrihanna battle. She milked the black eye reference so much that her Rated R album cover sees her covering her right eye. She also spent the summer wearing an eye patch in NY's Meat-packing district. Thankfully, that trend didn't catch on!
Then Queen Latifah's stylist threatened to dog her out, daring to spill the beans on her sexuality. Like the world cares! But the world did cared and stood still when Michael Jackson left us in July. What followed was possibly the greatest outpour of regret the universe has ever seen. It rained in Lagos that morning. But his music brought us sunshine.
Every rapper used the word 'Obama' in their 16 bars, while others rapped "My President is black, my lambo's blue…" although very few actually seem inspired by his achievements. DMX for the second time in the year finds himself back in the slammer.
Foxy Brown tried to do a Wesley Snipes' – she got slapped a lawsuit from the IRS for failing to pay $641, 558 in back taxes whilst still serving a 8-month sentence for assault at Rikers Prison.
Which lead to the question, why were most female rappers in jail in '09? Foxy,Remy Martin, etc. These complacent botox-feens best go study 80s rap verses by Queen Latifah and MC Lyte.
Then to really push all morality buttons, the month of July saw Keyon and Teyon – hardcore gay porn twin actors get sent to jail for burglary. Morgan Freeman revealed his intentions of marrying his 27 year old step-granddaughter.
Then a man from Northwoods, USA went on a HIV infecting spree with unsuspecting women. Orlando Hadley infected so many women that the St. Louis County Bureau of Crimes Against Persons released a statement that read and I quote 'If anyone has had sexual contact with Orlando Hadley since February 2009, they are asked to contact the St. Louis County Bureau of Crimes Against Persons or call the main number at 889-2341.'
In bad behavior news, Kanye West got called a "jackass" by his fellow black man and coincidently, the most powerful man in the world after his verbal Hennessey-induced diarrhoea at this year's MTV VMA. If the KKK ever needed a reason to hate us – then stealing the limelight from a country star – and I repeat, a country star is the way to do it. Thanks Kanye for your contributions this year. Besides your Amber Rose publicity sightings, your heart shaped suit brooch and blah…. – what did you do this year?
Puffy spent $3million on a lavish 40th birthday which included a $30k orchid arrangement on each table. He also managed to remind us why he's a role model to the kids by hurling a $20k ring into the young audience of BET's 106&Park during a performance then held them all hostages when someone pocketed the ring. Serena Williams was fined $82,500 by the WTA for her shameful outburst at a tennis official at this year's US Open.
And just to prove that fame is indeed killing members of our community, in corporate news, less than a month after becoming an executive at Xerox, CEO Ursula Burns tripled Xerox's service revenue to an estimated $10 billion next year from 2008's $3.5 billion.
Will and Jada Smith's two kids, 11-year-old Jaden, and 8-year-old daughter Willow were named youth ambassadors of Hasbro's Project Zambi. However, we're still not sure whether to applaud or stone their parents for giving the Church of Scientology $150,000 according to their 2008 tax filings.
Jennifer Hudson flew the Black Brand flag at full mask with her stunning performance at the Superbowl and the Grammys, her first appearances since the tragic loss of her family members. Andre 3000 also did the black brand proud with the launch of his Benjamin Bixby clothing line – GQ named him Best Designer.
The Oscars continued to drink up some black juice, this year's nominees included Taraji P. Henson and Voila Davis, neither won but we sure looked at home on the front row with Jack. President Barack Hussein in mid-February signed a $787 Billion stimulus plan with hope it will somehow get us all out of the hole. The College Dropout was dubbed the Top album of the decade by Entertainment Weekly.
The black brand is only going to get stronger, so strong that even the billion dollar athlete won't be able to shake our base with his 14-and-counting straight-haired swirls. But we shouldn't really include Tiger Woods in a black debate…after all, he isn't one of us, or is he NOW?
The Black Brand can only be solidified by you and me, not Hollywood stars. Like I told someone on that infamous Tuesday morning, Barack's job is done. Even if he has the worst possible term and gets kicked out in 2013, he has given us all hope. Hope that, I too can dream a dream and perhaps, just perhaps irrespective of how farfetched it may seem – I can achieve it.
A CNN correspondent said after the November State Dinner – "there were more African Americans on the guest list than ever, I think Michelle and the president were making a statement"…err, what did you think you cynical cow? The couple are single handedly painting a new face for our race – and we too can do the same by being more responsible about where we seek inspiration and what our drivers are?
We also need to communicate these values with the impressionable younger ones. Let them understand that we can inspire each other; we don't have to seek solace in the Real Housewives of Atlanta.
A few years ago, I got into a heated debate with a Unilag professor who seemed concerned about the influences of DSTV on the Nigerian youth; well I guess the LightUpNigeria initiative has answered all of those concerns.
This week's Friday Track is the stylish and very British, The Gadsdens with their new single, The Sailor Song.
[youtube]http://www.youtube.com/watch?v=OUcdobQxrRU[/youtube]