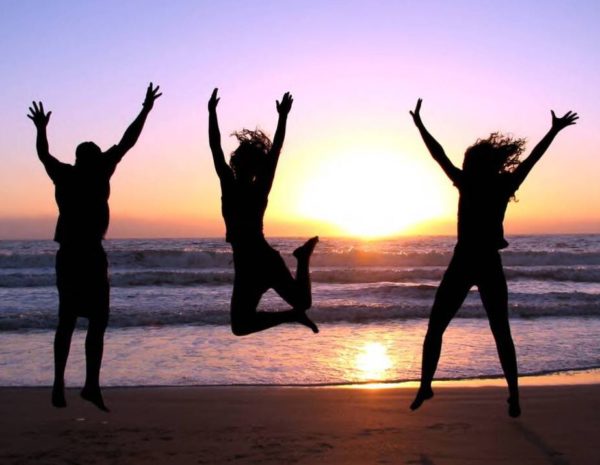 Happy Belated New Year all!
The first month of the year 2010 is already over and already the New Year has begun to take shape for many. Some not so good and some quite exciting. But in everything, we all really should be grateful to God for another year. Regardless of what may be going on around you, being alive is in itself a miracle, so always remember to be grateful.
At the beginning of every year, I like to take stock of what has been and what is to come. Its my way of reflecting on life, things that have happened to me in the past and the direction I want my life to take in the New Year. I am never one to have regrets, but I hold on to the lessons life teaches me as a sword for my future. So for me this process is quite important. I see life as a ship, setting sail for a better destination, a pathway to something better if you like. On its way you encounter storms, sunny weather, hurricanes and calm breezy days. So you always have to be prepared. But in everything you must remember to ENJOY the process. Be happy at the victories, learn to laugh at your mistakes, celebrate the achievements of others but most importantly love your maker and yourself.
Although I am not one to make New Year resolutions, here are a few steps to ensure you ENJOY 2010!!!!!
E is for Equip Yourself
As with the other years gone by, 2010 will bring with it, its own set of unique opportunities, so you must be prepared. Develop your strengths and work on your weaknesses. Train yourself and read books on your chosen field. Save money, invest in key markets and network with key business partners. Go on training courses and invest in yourself. The advantage of equipping yourself ensures that you stay on-top of your game throughout the year. And with all that's going on in the economy today, believe me, that's the only place you should be.
N is for Navigate Upwards
2010 is a year to be close to your maker. There I said it! This is a year of spiritual growth and fulfilment. Many of us (I am no exception) have spent a long time nourishing our outer selves with materialistic gifts, leaving our inner-man unsatisfied. While there is always a place for that, I sincerely believe that there must be a balance. So 2010 should be a year where we seek to have a true relationship with our God. Read our Bibles/Korans, practice the key fundamentals of our faith and most importantly seek Him in prayer and thanksgiving.
J is for Jilt the Past
The New Year really does present opportunities for new beginnings. No matter what mistakes have been made, business or relationships gone sour, this is the time to make a clean slate. 2009 has come and gone and so have the mistakes and regrets. Its 2010 now and you have the chance to start again. Just make sure you hold close to the lessons learned. Or else, you may need to make another fresh start in 2011!
Another important aspect of jilting the past is forgiveness. It's truly amazing how many people are walking around with one form of resentment or another. One secret life has taught me is that unforgiveness cripples. It really is a waste of time. Now, that doesn't mean you should indulge unnecessary relationships, you must be careful in 2010. Forgive those that have hurt or disappointed you but keep a watchful eye on them.
O is for Open Yourself
2010 has so much in store for us all, by the grace of God, but we must be open to receiving it. Apart from equipping yourself and being prepared for various opportunities, you must open yourself to new things and new experiences. Travel to new and exciting destinations, try new classes and new activities i.e. salsa dancing, aerobics, facials, tennis lessons, bungee jumping, mountain climbing or even skiing. But most importantly open yourself to love! Be open to new relationships and new experiences. Forget about who hurt you or who didn't marry you and learn to love again!
Y is for You, You and some more YOU
There is every indication that 2010 will be a busy year! But in all the hustle and bustle you must find some time for serenity. You must learn to pull away from the crowd and do you. But most importantly you should try to surround yourself with positivity, people who support your dream and empower your vision. There should be time for relaxation and reflection and off course….ENJOYMENT!
Hopefully, following these five steps will lead to a joyous 2010 for everyone. Throughout the year we will be putting up articles which will expand on each of these five steps, so please keep BN bookmarked, but even more importantly let us know how helpful these steps are!
Have a wonderful 2010!