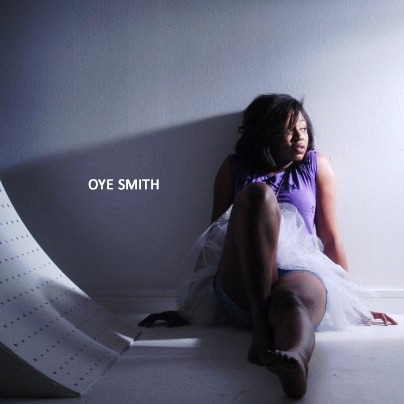 Tola Smith, is an HR consultant by day that has been singing and developed a passion for it since she was about 6 years old. She discovered her abilities as a solo singer in university. She did a lot of shows as an opening act for people like Sway, N-Dubz and so on in England while in school and was encouraged to go on after moving back home.
Her musical influences include the likes of Christina Aguilera, Brandy, Lisa McClendon, Floetry, Erykah Badu, Waje, Adele, Jazmine Sullivan, amongst many others. She took a chance at the 3rd edition of The Underground which show cases up and coming artistes, and amongst the others she emerged the winner on the 27th of 2010 November.
She worked with Producer extraordinaire, Jesse Jagz on her debut effort I'll wait for you. Beneath the sub-par sound quality of the track, is a gem of a voice aching to be heard over and over again.
Regardless of it's drawbacks, I'll Wait For You still gets my #PrimeTunage stamp.
Tune In!
Click Play to Listen to Oyesmith – I'll Wait For You
[audio:https://www.bellanaija.com/wp-content/uploads/2011/05/Ill-Wait-For-You.mp3|titles=I'll Wait For You]
To help with the listening, we've attached the lyrics to the song.
Enjoy
I'll wait for you
To ba le to ba ro ma duro for you
You know you're all I got
(I'll wait for you)

Verse 1
Shut myself from all the others (shut them out)
Even though they may seem right
But you've gotta be my lover
And I know it'll take some time
(Im ready to wait)
Yes you told me to run from you
And you say that you're no good
But I see all that you could be oh baby
And I want it all for me

Chorus

(I'll wait for you)
To ba le to bar o ma duro for you
You know you're all I got
(I'll wait for you)
To ba le to bar o ma duro for you
You know you're all I got
Verse 2
My girls tell me not to give in
And I pay them no mind
(They say you'll break my heart)
But you've started sweating me
Oh boy don't go and prove them right
Now look boy don't get it twisted
I sure don't need you to breathe
(Just stay with me)
But of all my many choices baby
In your arms is where I'll rather be

Chorus
Hook:
Truth is all I want from you
Is to try and eventually come through
I don't care about your yesterdays or that you
Think that I don't deserve you
So I would wait for you
Chorus