HVS Blog recently released its highly-anticipated cover in celebration of the newly launched HVSblog.com. Rachel Adedeji, a former UK The X-Factor finalist, poses for the cover of HVS Blog in HVS : De Luxe Collection. For her feature, Rachel represents why HVS started – to inspire the modern day fashion-forward woman with chic use of rich fabrics and fine detailing. Gazing confidently at the camera Rachel wears a unique sapphire sequin tulip skirt dress, with chandelier earrings.
Bukola Are, Creative Director, Founder and Designer behind the HVS De Luxe Collection, equally shares her excitement for Rachel appearing on the inaugural cover; "Such a shinning star she is , I enjoyed working with her .Amazing work ethic, I am honored she posed for HVS" -Bukola
Although her claim to fame is her appearance on The X Factor, Rachael has gone to not support the latest in African fashion but also focus on her true passion -being a talented singer/songwriter. Rachel plans to release her independently-release record Follow The DJ. 2011 is truly her year to shine and we couldn't agree more with Rachel's musical ambitions!
View images below: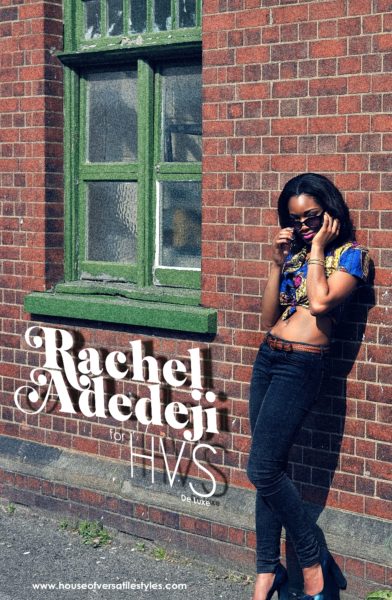 www.houseofversatilestyles.com
www.hvsblog.com
Credits
Photographer: David Otokpa
Art Direction & Styling: Bukola Are
Contributing Stylist: Crystal Deroche (UK), Henry Uchay (UK)
Make Up: Paula Renusa (UK), Monica Mao (UK)
Hair: Paula Renusa (UK)
Art Work : Olugbenga Jimoh (Nigeria)
_________________________________________________________________________________________________________
Follow me on twitter: @ijeomandekwu