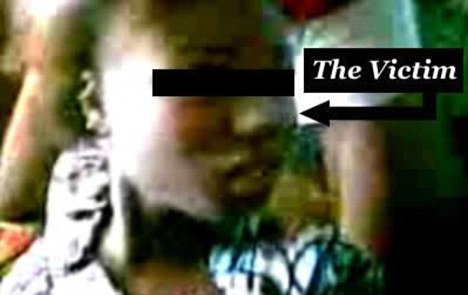 Last weekend's revelations on the ABSU rape case, were the video of 5 men gang raping a girl was widely circulated on various social media platforms is still generating discussion.
However, the direction of reports is still somewhat confusing. While various media platforms have gone on to reveal the names of the alleged rapists, others have concentrated on the somewhat lukewarm response from the government to the issue.
According to an article released by Daily Times Nigeria on September 21st 2011, the names of the alleged rapists are as follows: Zaki, Uchenna, Chisom, Wisdom and Ifeanyi (or Ugbaanyi). The news media also goes on to mention the various approaches taken by authorities in the State. Apparently, Vice Chancellor of the university, Prof Chibuzo Ogbuagu, has denied that the people in the video are ABSU students; it is not yet clear how he arrived at this, especially as no investigation has taken place. The Governor of the State, Chief T. A Orji, also backed the Vice Chancellors claims. The same lukewarm response has been received from the Abia State Police Command, who insists that they cannot commence an investigation where no victim has reported the occurrence of a crime.
Other arms of government have however taken a more proactive stance. Yesterday, in a motion led by tabled by Hon Abike Dabiri-Erewa (Lagos ACN),  mandated its joint committee on Justice, Human Rights and Women Affairs to investigate the matter and report to the chamber in two weeks. The House of Representatives has also directed the Inspector General of Police, Hafiz Ringim, to immediately investigate the case.
Regardless of these varied responses, and the general agreement by most of the country that the perpetrators of this crime must be brought to justice, I cannot help but ask myself some difficult questions. How many other rape cases have been swept under the carpet? How many rape victims are out there, feeling defiled, unprotected and alienated? Where is the victim in this particular case? Is she safe? What can we as women and as a nation do to ensure that cases like these never reoccur? How do we ensure that justice prevails?
Photo Credit: DailyMail Foreign Wire Service