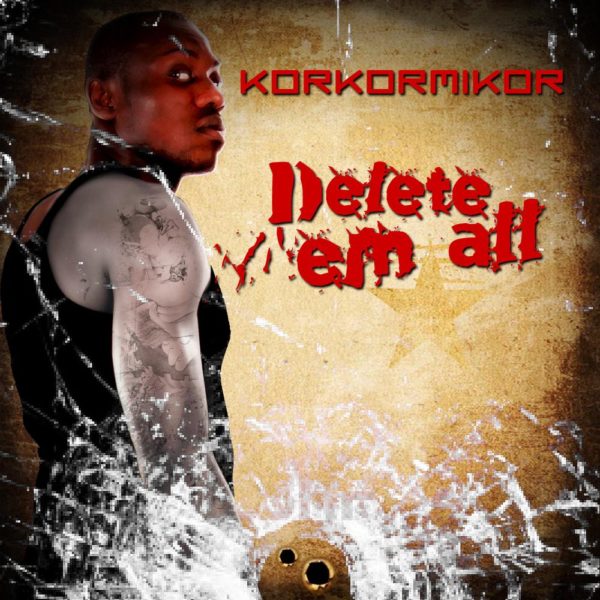 For want of better classification, Korkormikor is rude! Not bad-manners-rude, but rude-boy-Patois-rude. His grimy street-centricness is not off-putting as it should, but subtly endearing. His Niger-Delta influenced reggae harbors the angst of an angry man. Coming from an oil rich, but severely deprived community will do that to you.
Delete them all does not relent in that anger and is an unpretentious onslaught on the proverbial (and might I add, ubiquitous) 'hater' and holds nothing back as far as wishing 'them' ill is concerned. The video toys with the Mafia Genre as Korkormikor plays the cliche 'bone-breaker. 
Nigerian Rap Legend, Modenine made a cameo appearance in the video. It was directed by James Oludare, and produced by Larte Badom for Xcel Music.