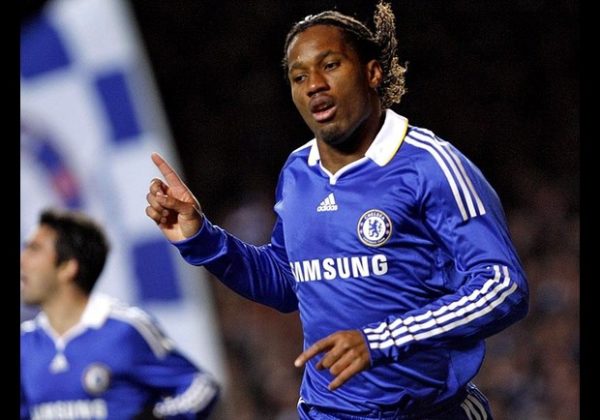 In September 2011, Forbes Online put out a request for a list of the 40 Most Powerful Celebrities in contemporary Africa. Over 7,500 entries were received! Now we get to see who made the list.
The list was compiled by Forbes contributor, Mfonobong Nsehe. In the introduction for the list, Mfonobong outlines the criteria.
"Determining the celebrities who exert the highest degree of influence in contemporary African pop culture involved sifting through the nominations for the individuals with the highest numbers of votes, and then measuring their media visibility (exposure in print, television, radio and online), number of web references on Google, TV/radio mentions and their general clout across the continent. Ideally, a robust social media presence would have been an invaluable yardstick in determining the intensity of influence these individuals exert over their enthusiasts."
For more information on the list alongside photos and profiles on the 40 Most Powerful Celebrities In Africa, click here to visit the Forbes website.
1. Chinua Achebe, 80, Nigerian, Novelist
2. Youssou N'dour, Age: 51, Senegalese, Musician
3. Didier Drogba, 33, Ivorian, Soccer Player
4. Angelique Kidjo, 51, Beninoise, Musician
5. Akon, 38, Senegalese, Musician
6. Wole Soyinka, 77, Nigerian, Playwright
7. Salif Keita, 62, Malian, Musician
8. Yvonne Chaka Chaka, 46, South African, Musician
9. Oumou Sangare, 43, Malian, Musician
10. Femi Kuti, 49, Nigerian, Musician
11. Toumani Diabaté, Malian, Musician
12. Oliver Mtukudzi, 59, Zimbabwean, Musician
13. Haile Gebrselassie, 38, Ethiopian, Athlete
14. Khaled Hadj Ibrahim, 51, Algerian, Musician
15. Samuel Eto'o, 30, Cameroonian, Soccer Player
16. Alek Wek, 34, Sudanese, Supermodel
17. Liya Kebede, 33, Ethiopian, Supermodel
18. Dobet Gnahoré, 29, Ivorian, Musician
19. Genevieve Nnaji, 32, Nigerian, Actress
20. Koffi Olomidé, 55, Congolese, Musician
21. Neill Blomkamp, 32, South African, Movie Director
22. Souad Massi, 39, Algerian, Musician
23. Baaba Maal, 58, Senegalese, Musician
24. Hugh Masekela, 72, South African, Musician
25. K'Naan, 33, Somali, Rapper
26. Amadou and Mariam, Malian, Musicians
27. Awilo Longomba, Congolese, Musician
28. Eric Wainaina, 38, Kenyan, Musician
29. Binyavanga Wainaina, 40, Kenyan, Author
30. Ngugi Wa Thiongo, 73, Kenyan, Author
31. Freshlyground, South African, Musicians
32. Chimamanda Adichie, 34, Nigerian, Writer
33. Rokia Traoré, 37, Malian, Musician
34. Tuface Idibia, 36, Nigerian, Musician
35. P-Square, 29, Nigerian, Musicians
36. Don Jazzy, 30, Nigerian, Music Producer
37. D'Banj, 31, Nigerian, Musician
38. Nneka, 31, Nigerian, Musician
39. Asa, 29, Nigerian, Musician
40. Patricia Amira, 33, Kenyan, TV Personality
What do you think?