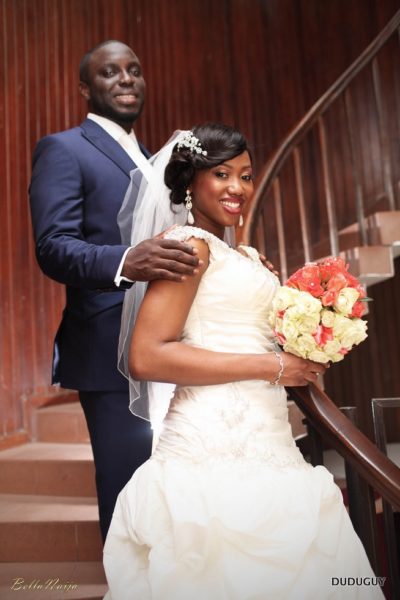 After meeting at a mutual family friend's wedding, it was only natural that when Sotayo Sosan proposed to Dami Ayuba, there was a "wedding story" infused into their special moment.
The bride's nickname is Pinkie and on the day that Sotayo proposed, he asked Dami what she would be doing on 11.11.11 as there was a wedding scheduled to take place on that monumental day which he wanted to attend with her by his side.
Sotayo surprised Dami when asked if she would wear a ring he had placed on his pinkie finger to the wedding because "the bride needs to have her ring on her wedding day", she glanced at his finger and indeed that fabulous ring was her engagement ring! On the 11th Day of the 11th Month in 2011, Dami and Sotayo said "I Do".
It was a day that can be described as heavenly. Dami and Sotayo were joined as husband and wife at the Yaba Baptist Church amidst prayers and songs of joy sung by their family and friends. The bride, Dami was the cynosure of all eyes as she dazzled in her beautiful princess gown lushly adorned with crystals paired with a cathedral length veil and accessorized with a sparkling hairpiece and earrings. Dami's beautiful coral and ivory bouquet and megawatt smile completed her bridal look. The groom, Sotayo was a perfect handsome companion in his tailored blue suit paired with a white tie and pocket square.
After their church ceremony, the wedding moved to the next stage, the "heaven on earth" themed reception! The venue was transformed into love's haven just for Dami and Sotayo. Dazzling lights, amber hues, coral, white and ivory swaths and so many stunning elements. Love was the key focus of the day as all guests experienced a fabulous day of fun and excitement.
BN wishes Dami and Sotayo all the joy, happiness and fruitfulness in marriage. May each day be divinely blessed and each step filled with God's grace.
___________________________________________________________________________________________________________
White Wedding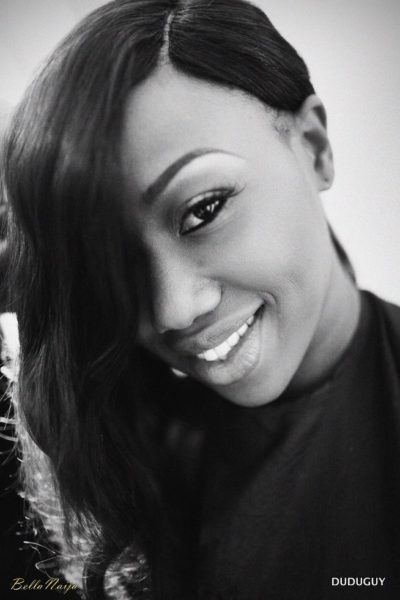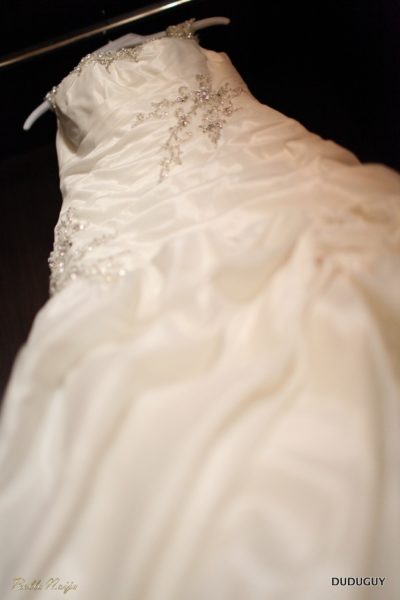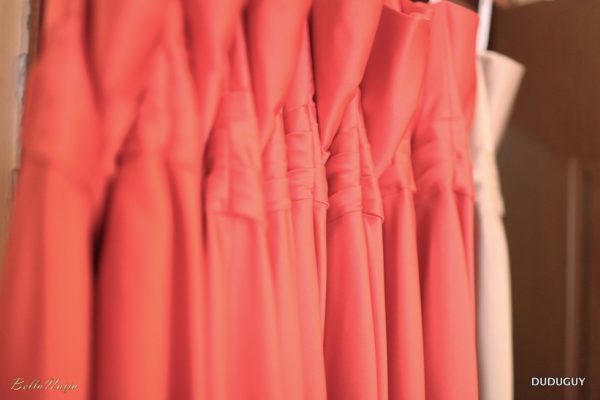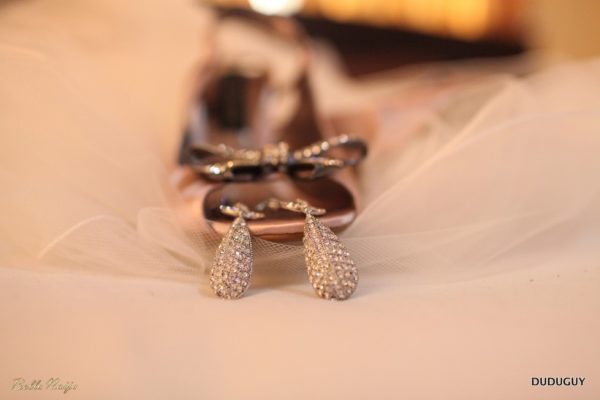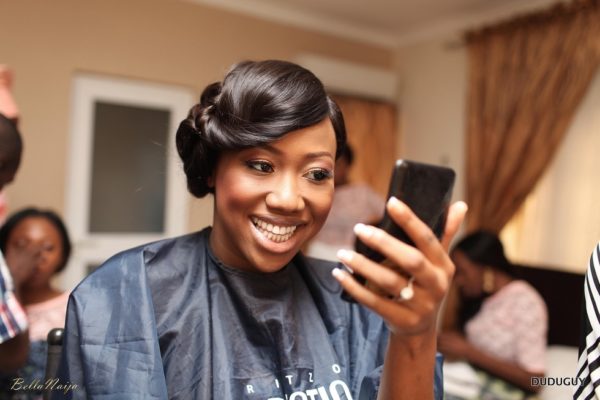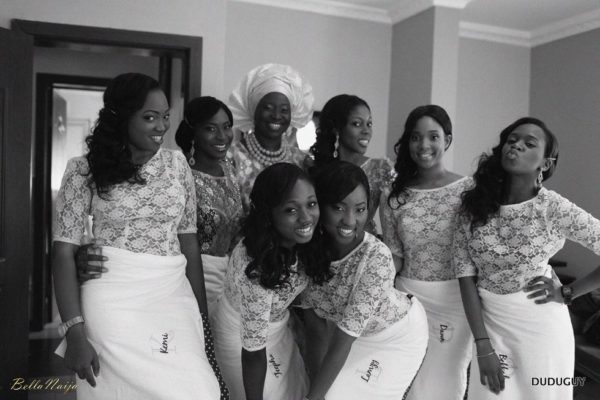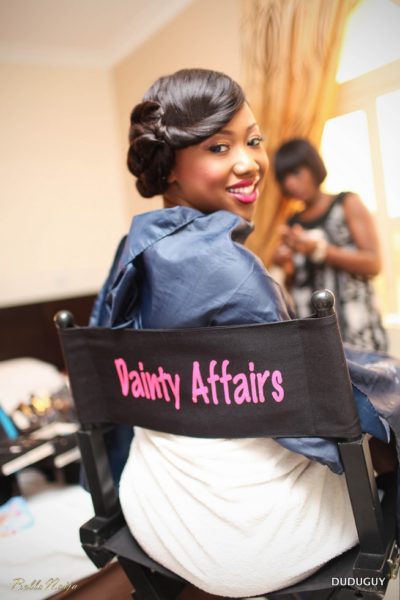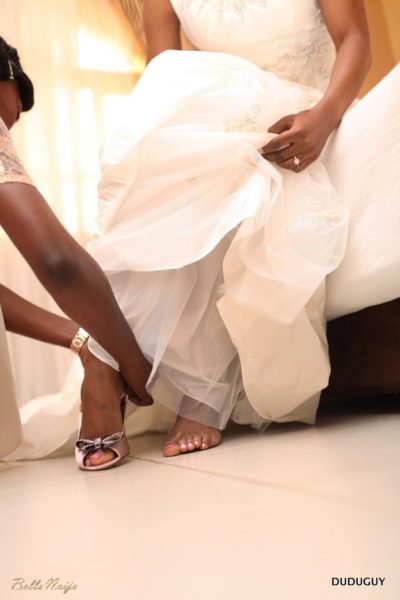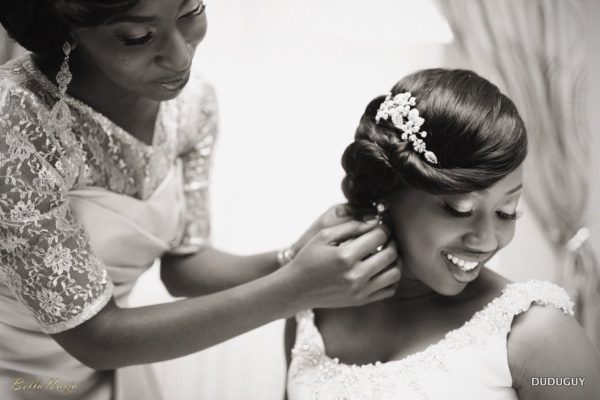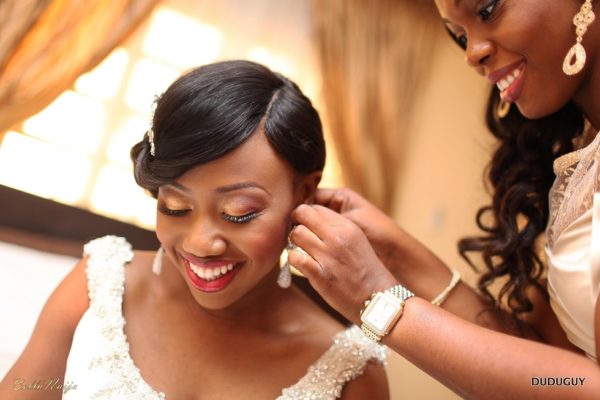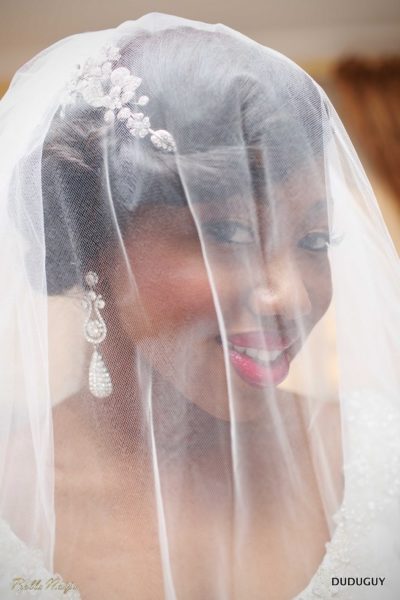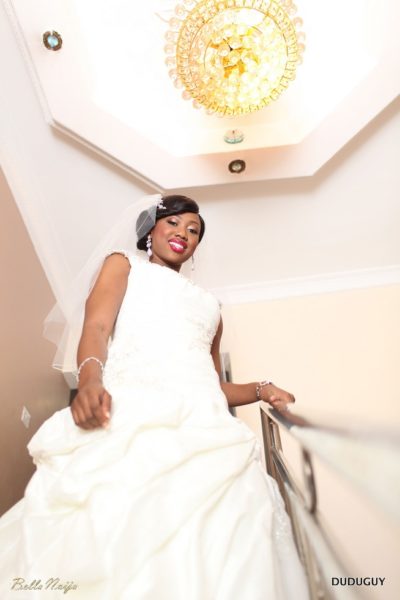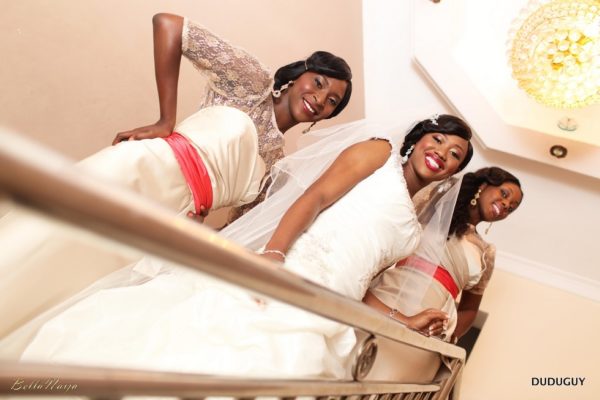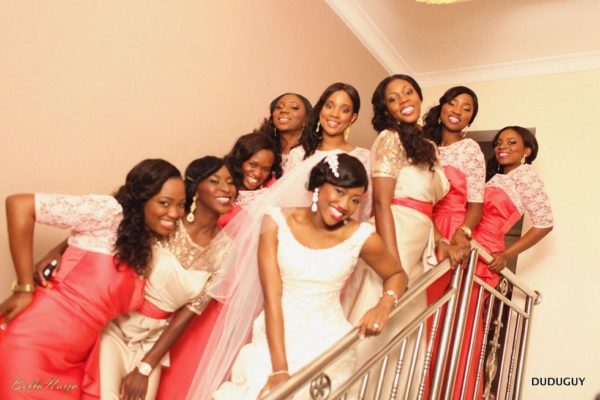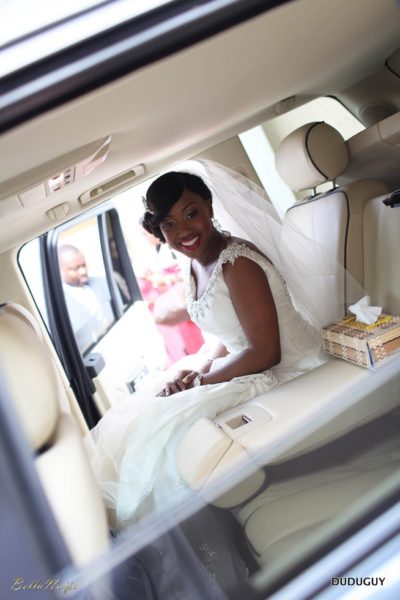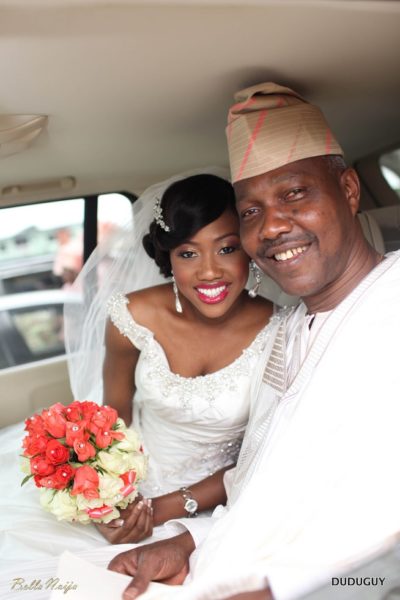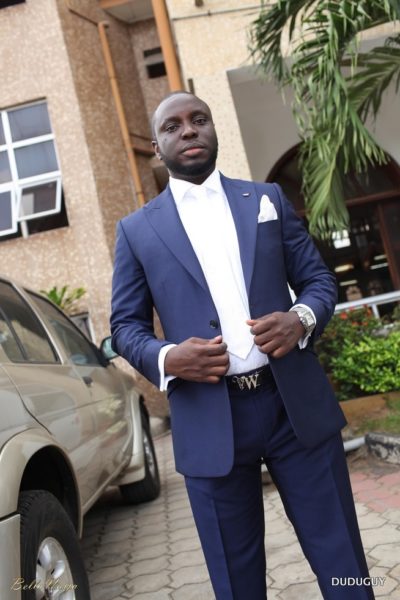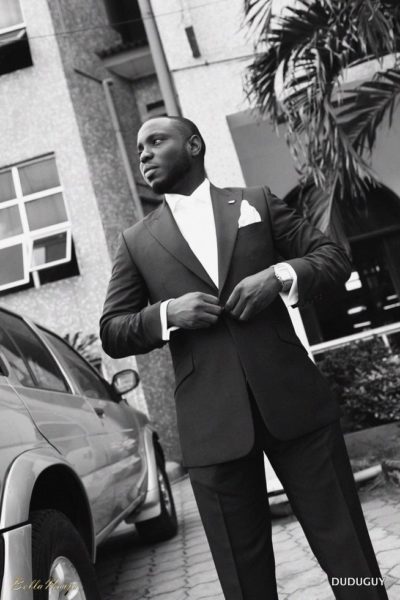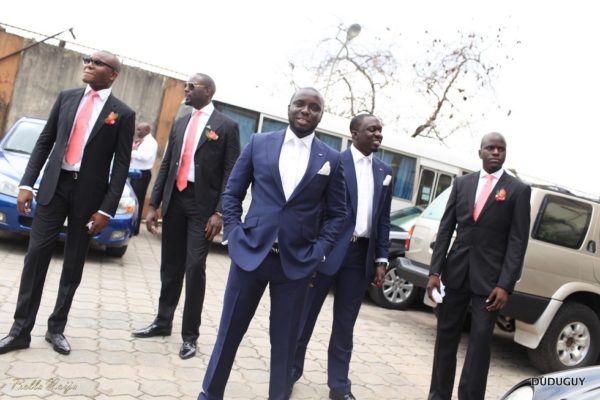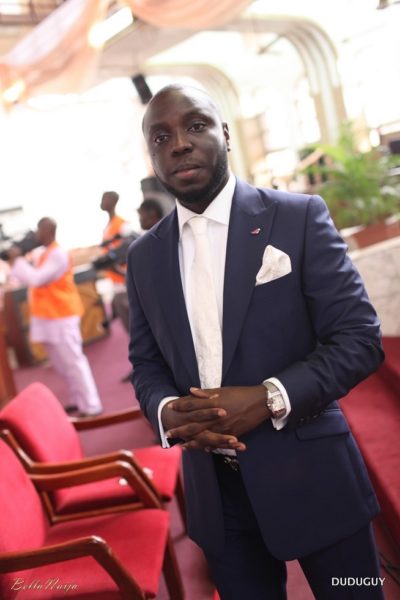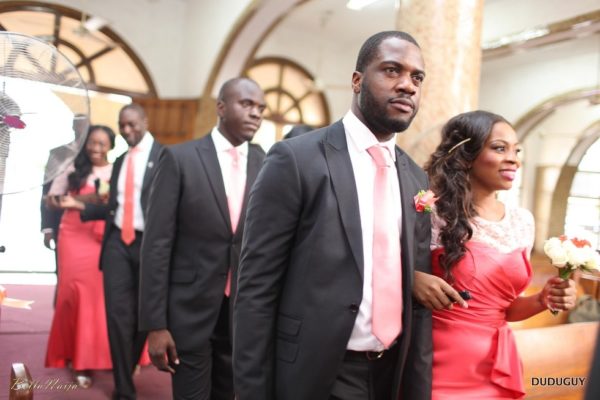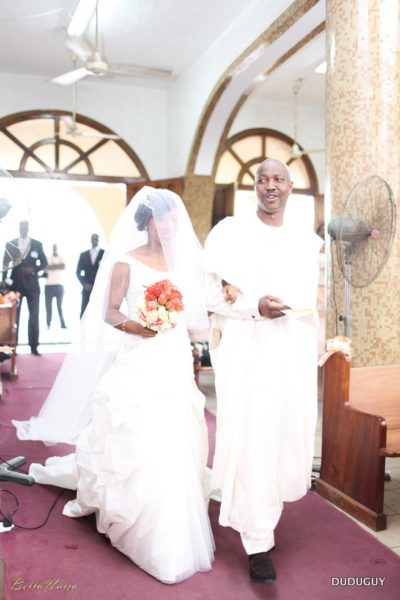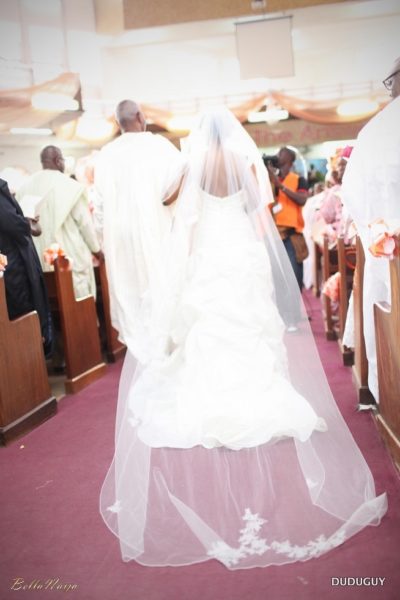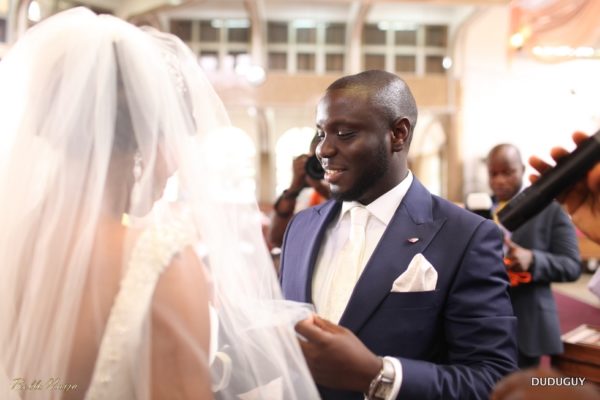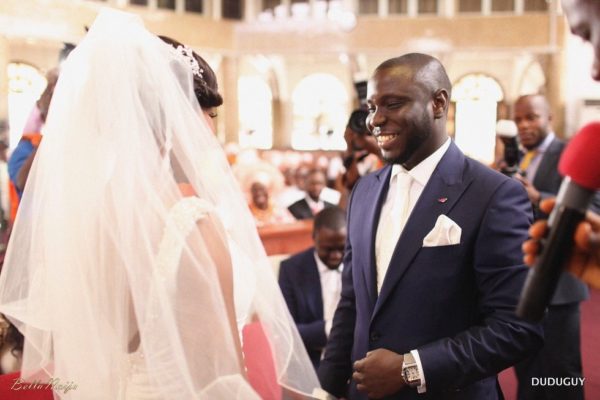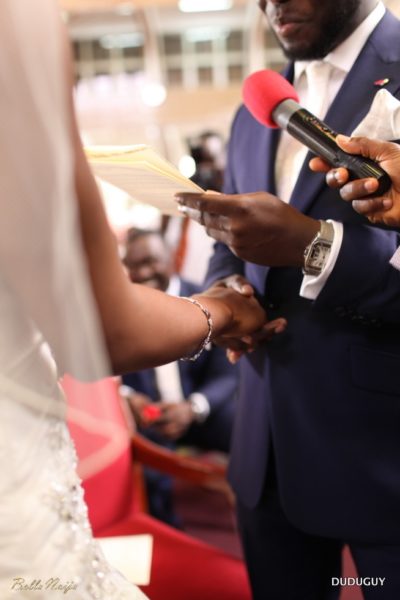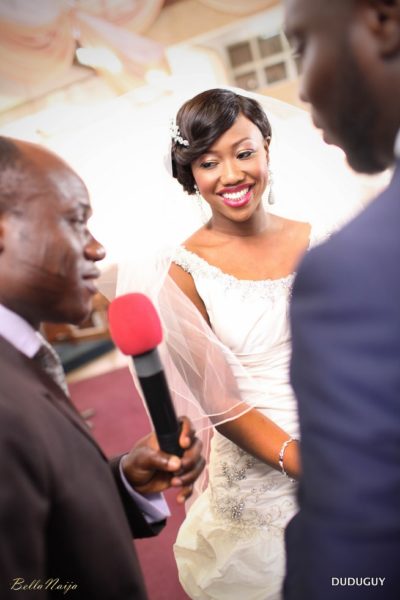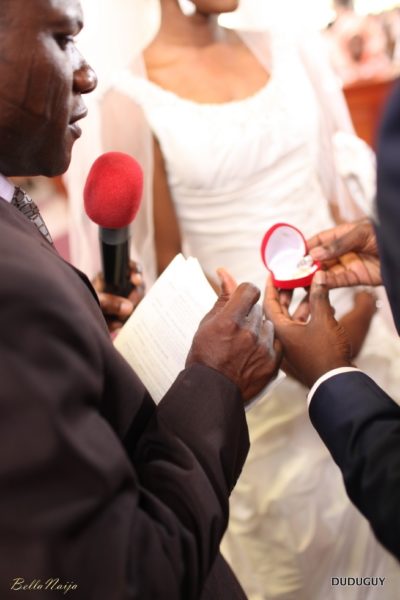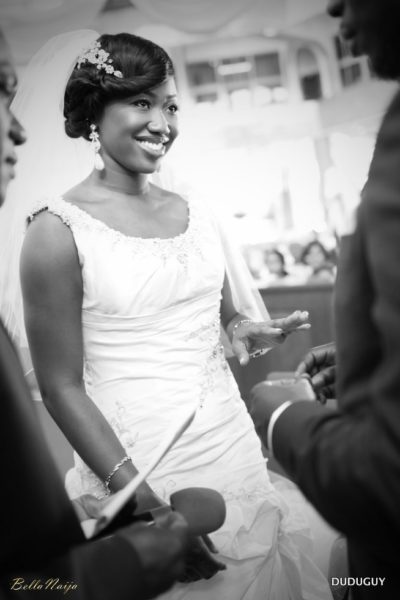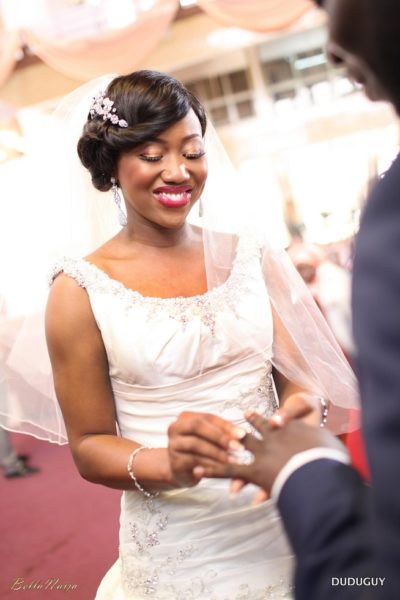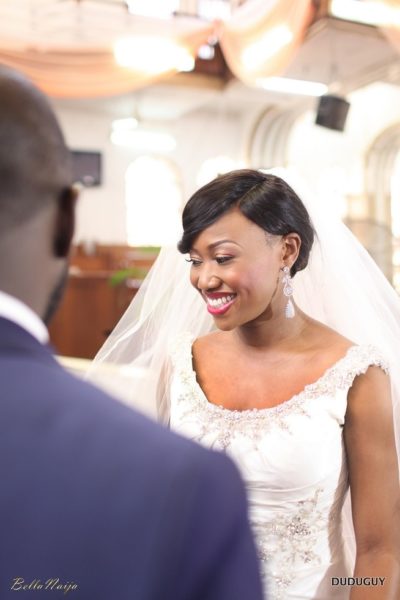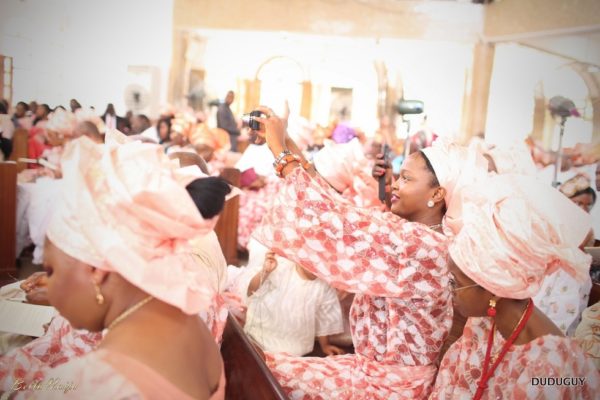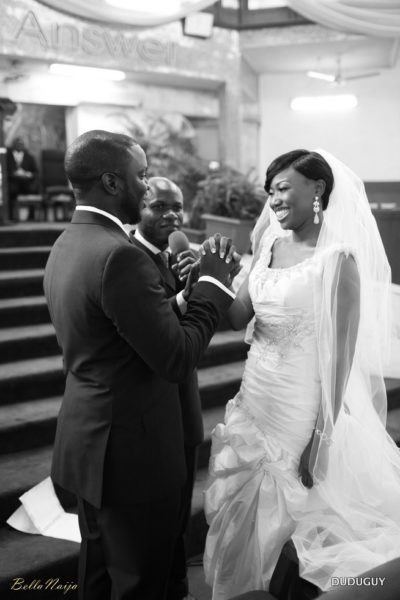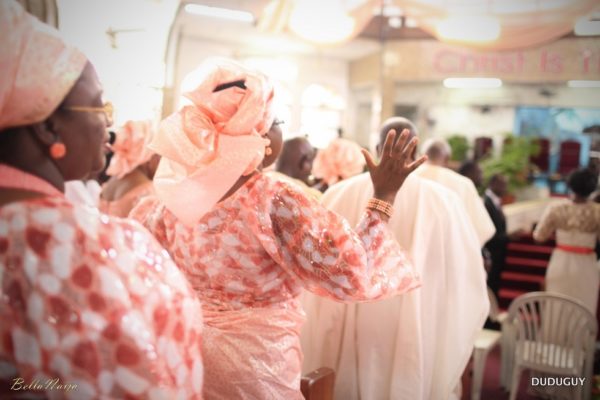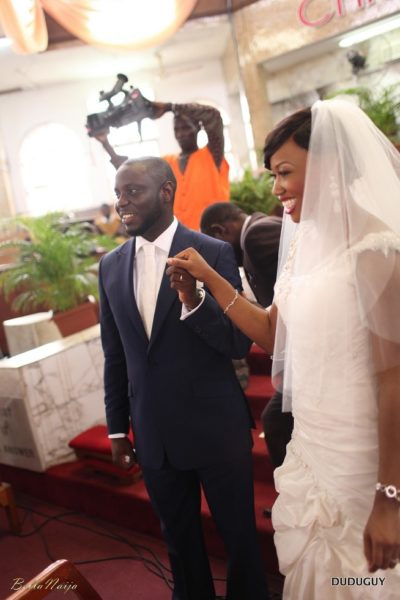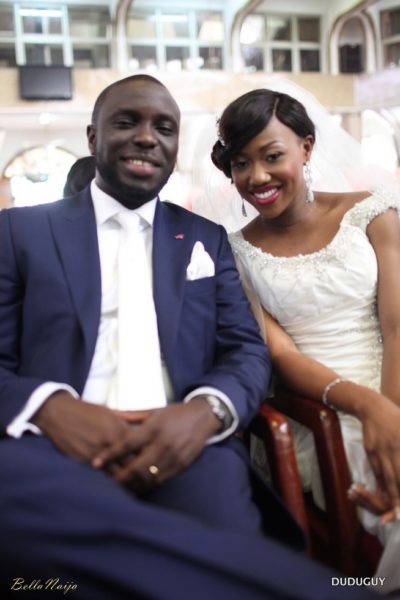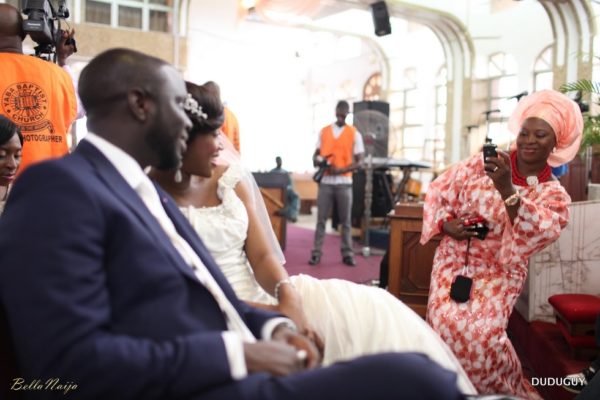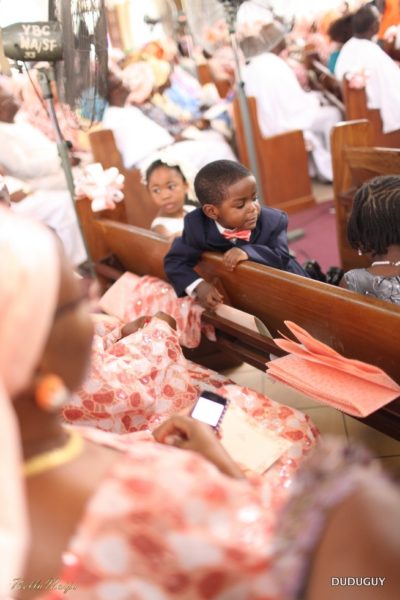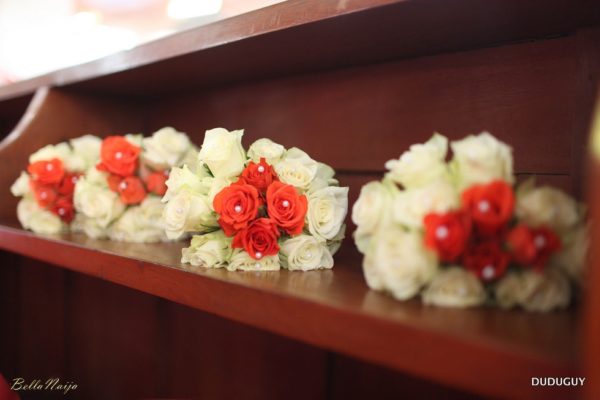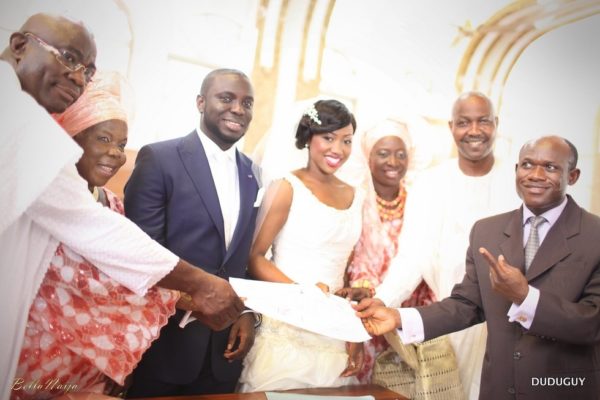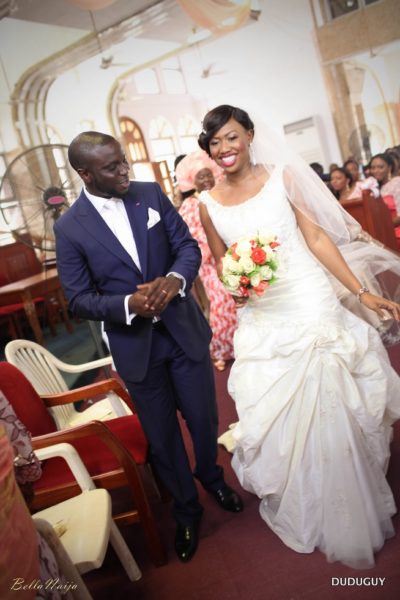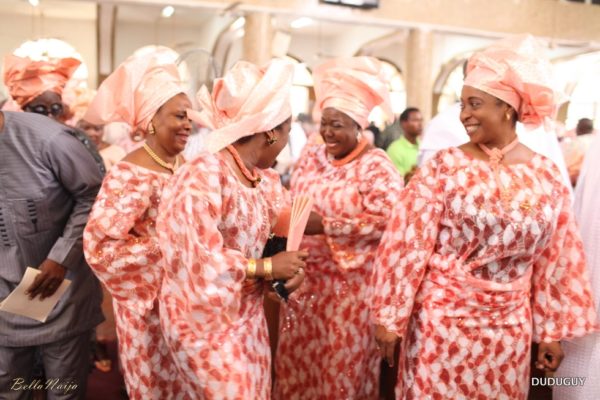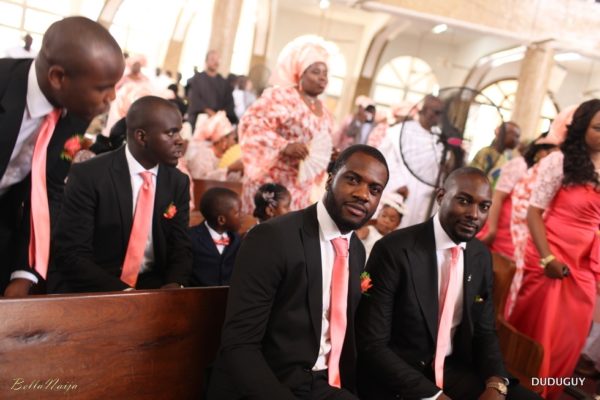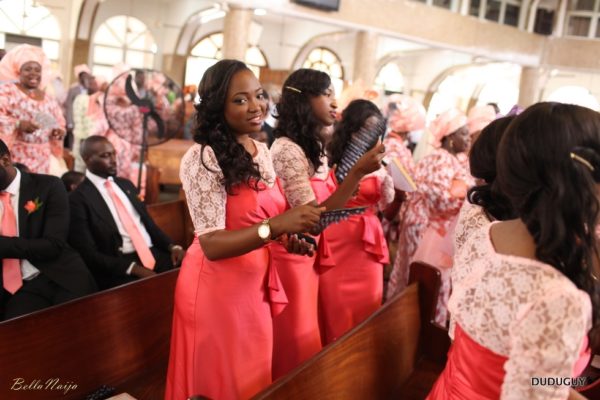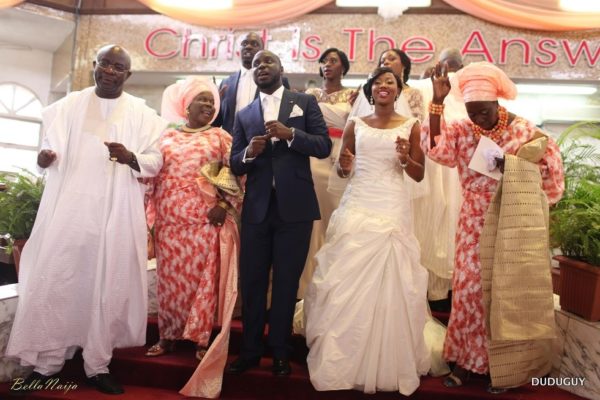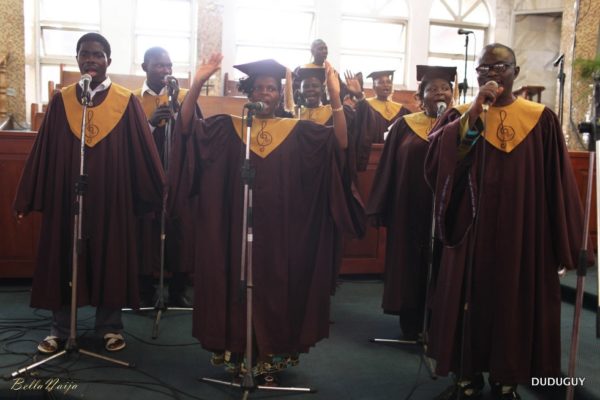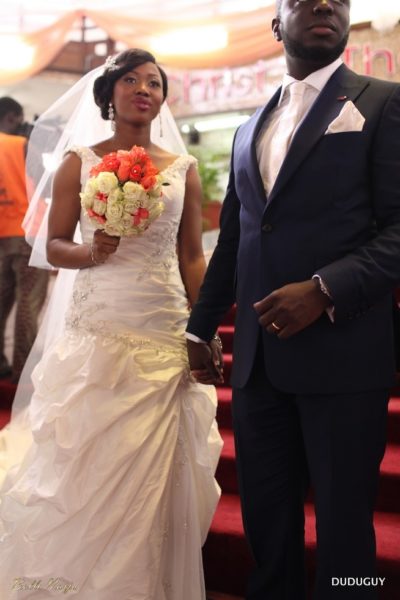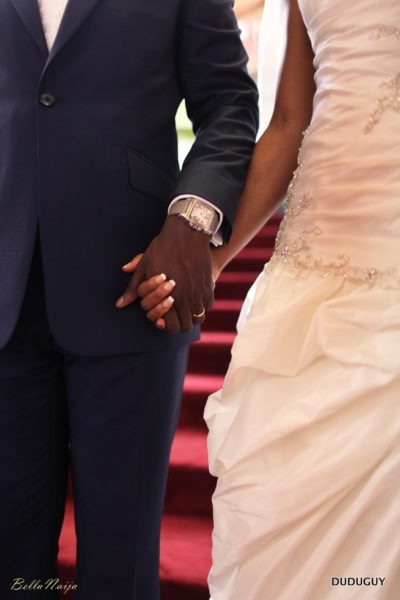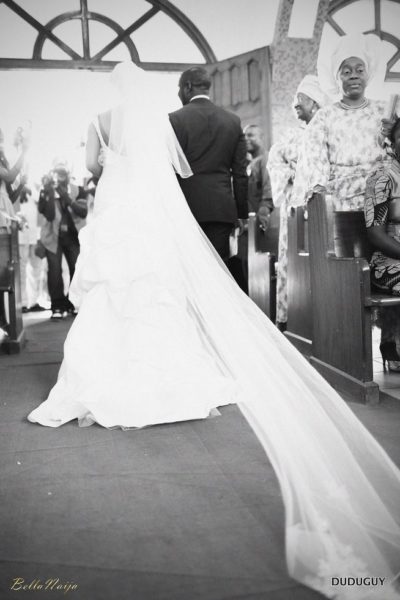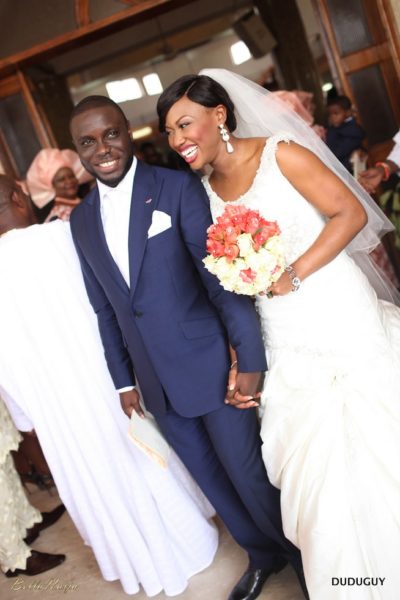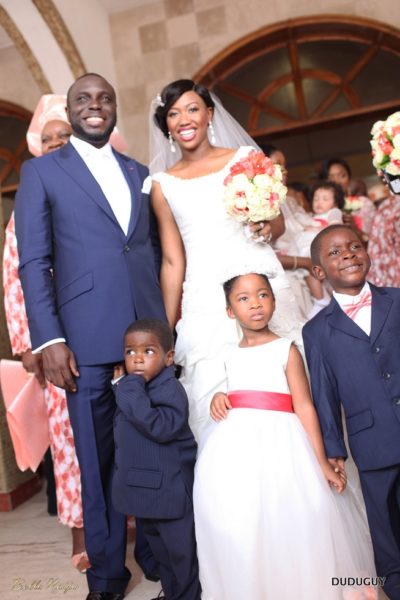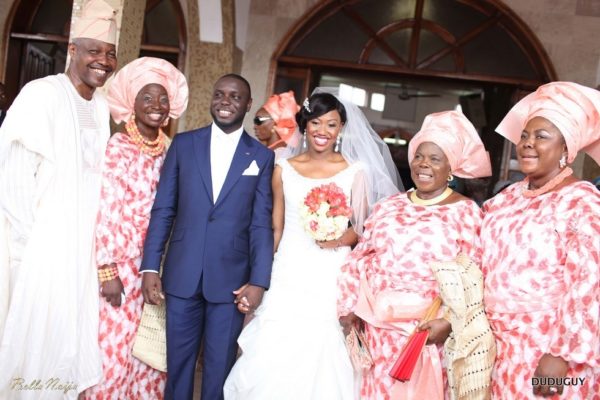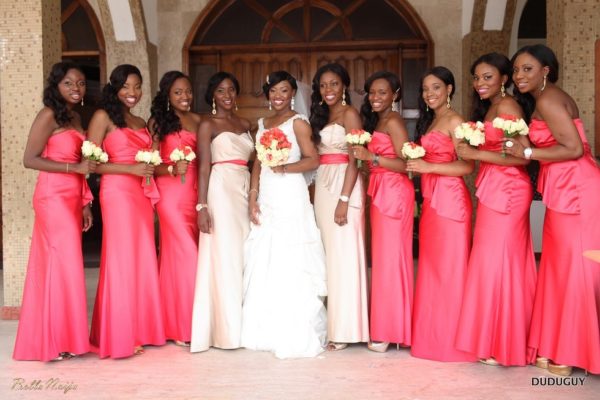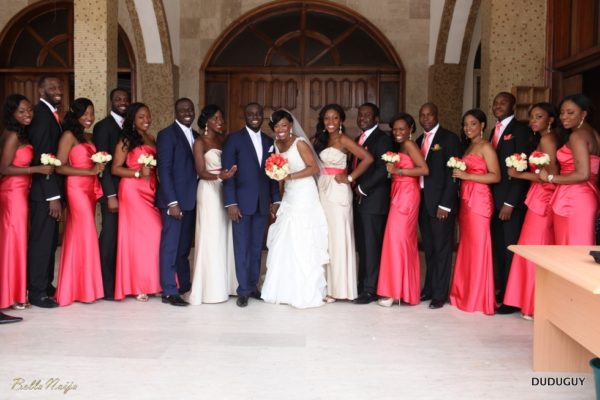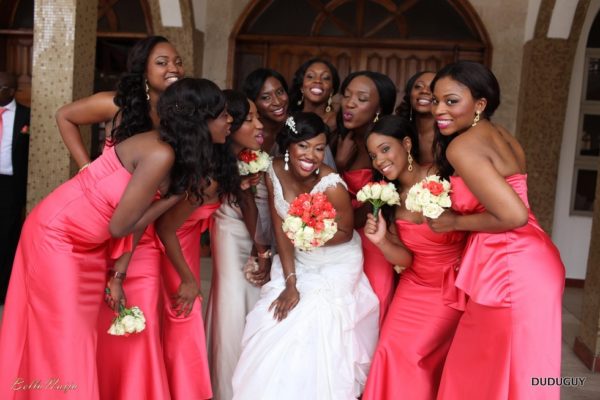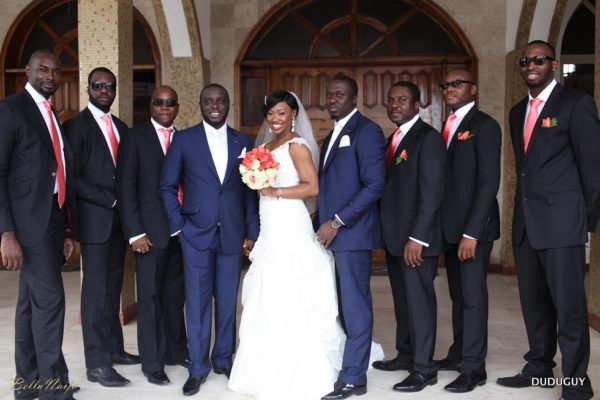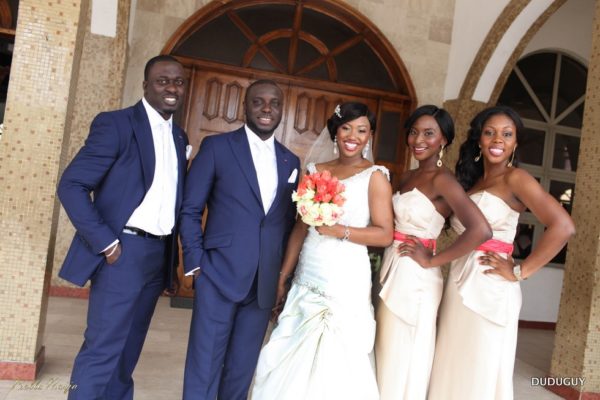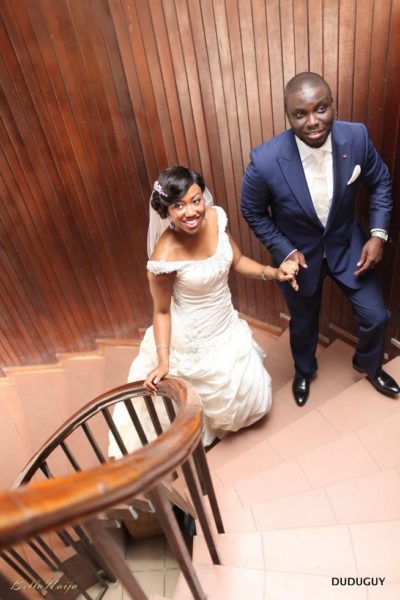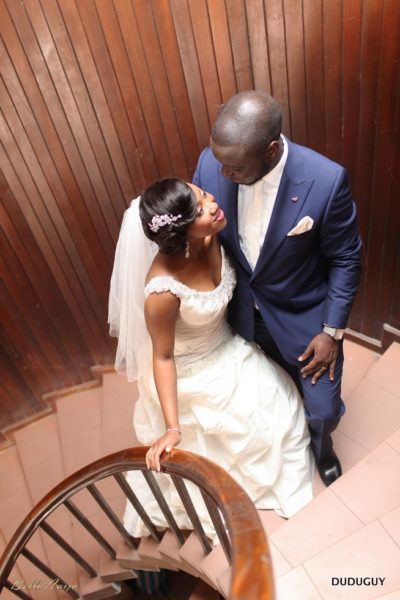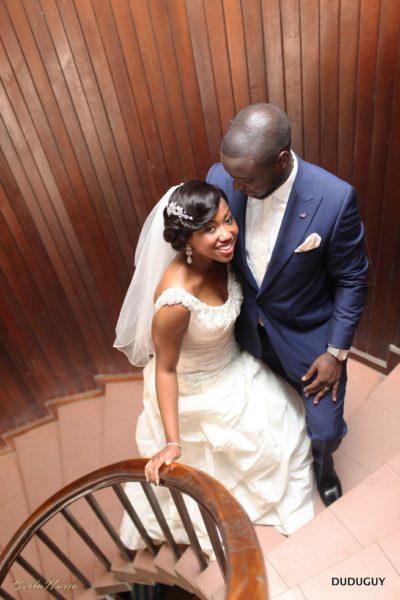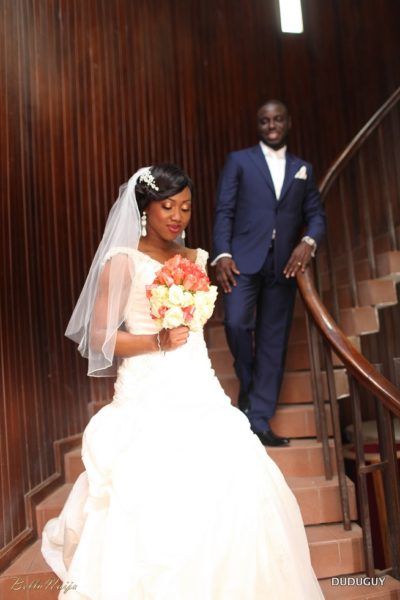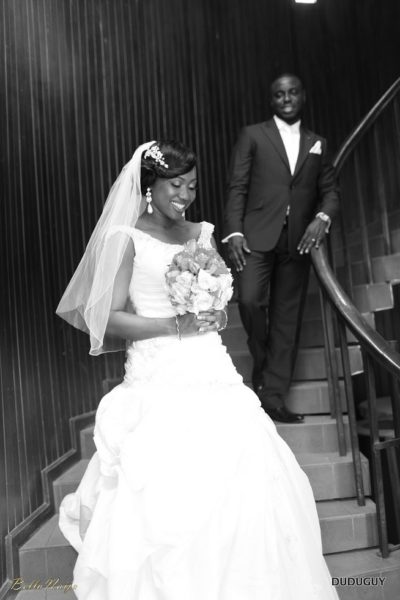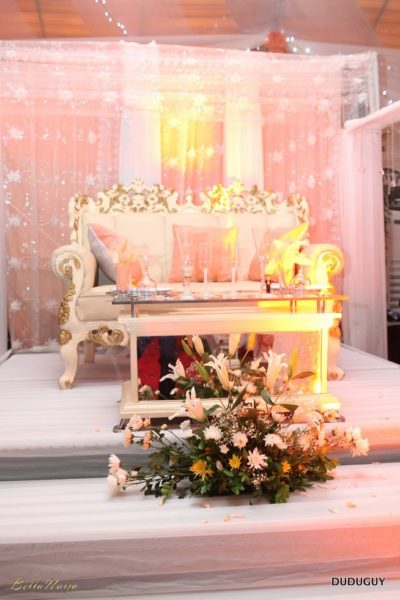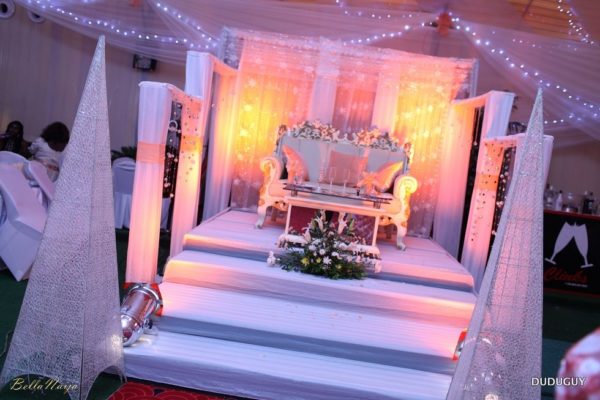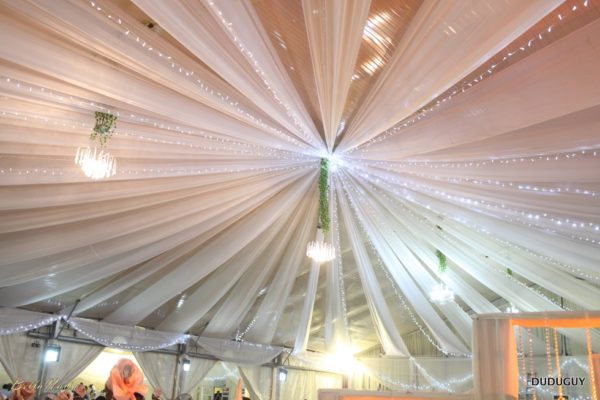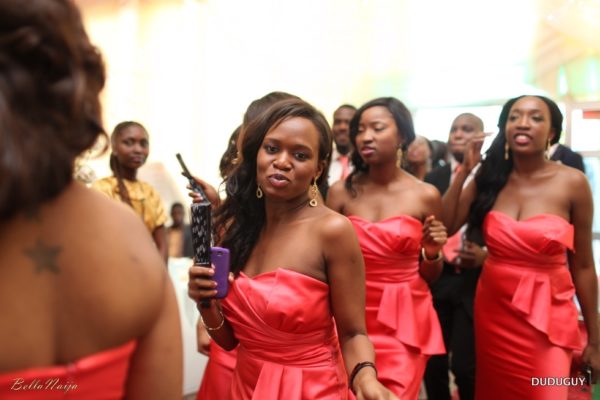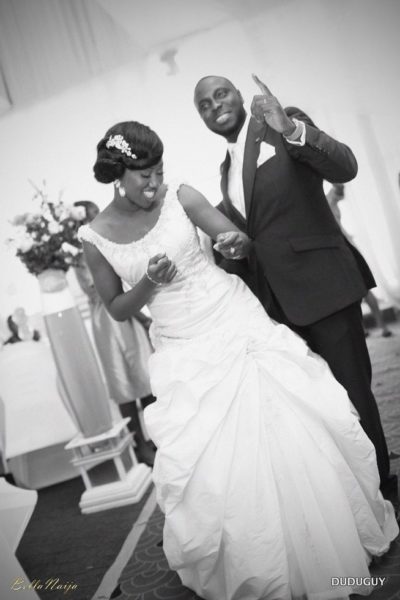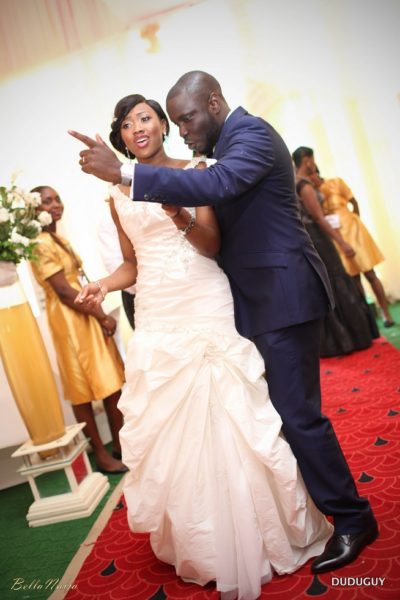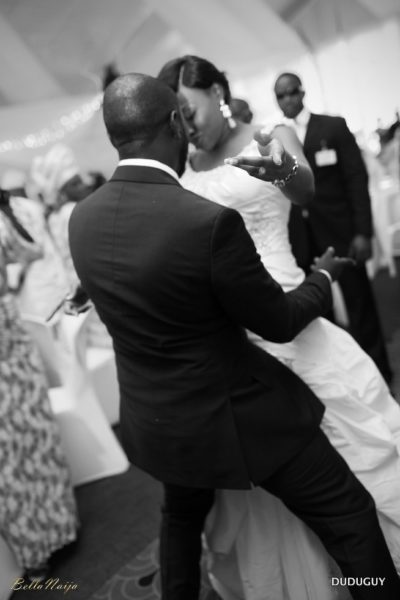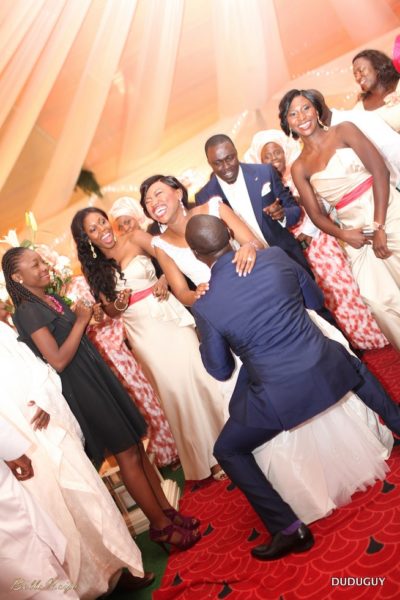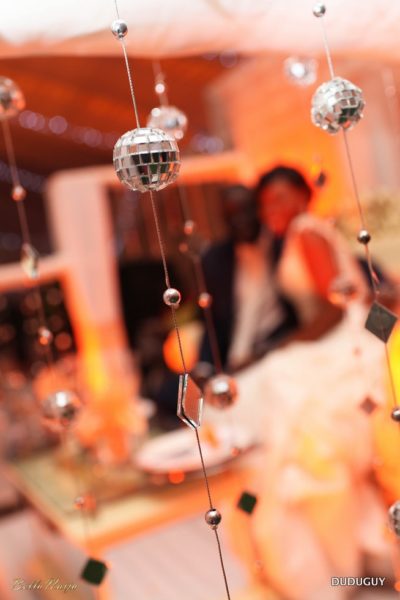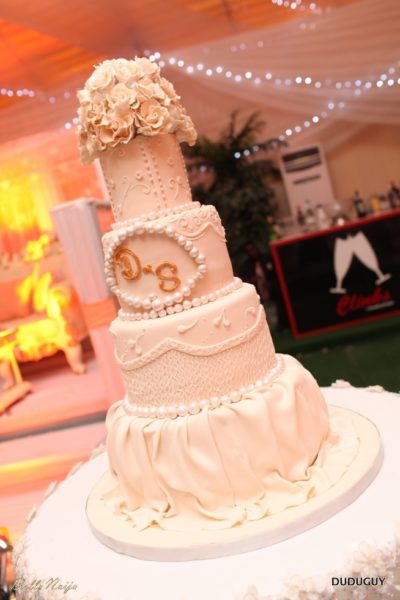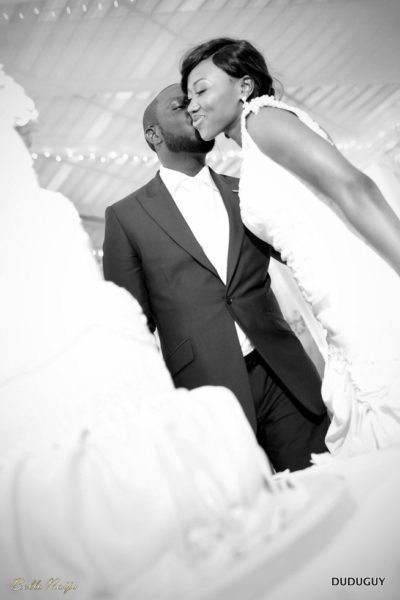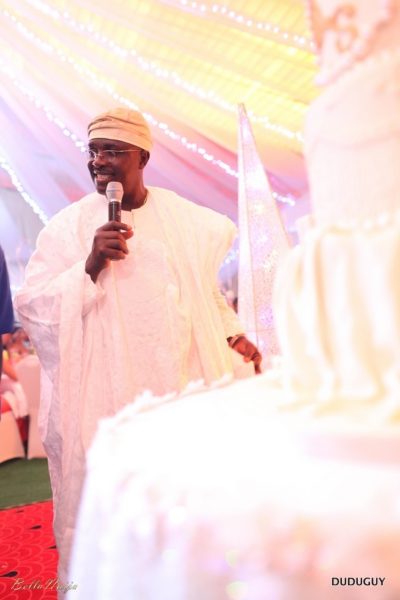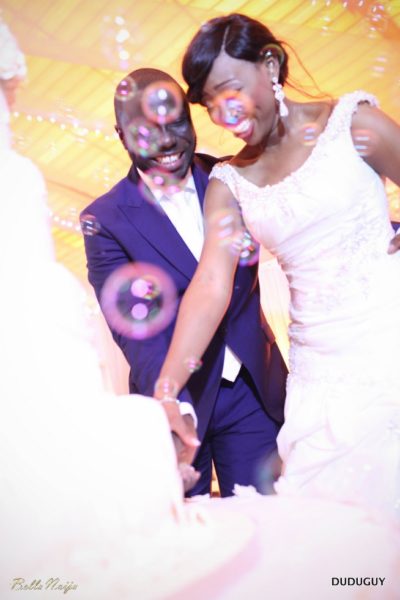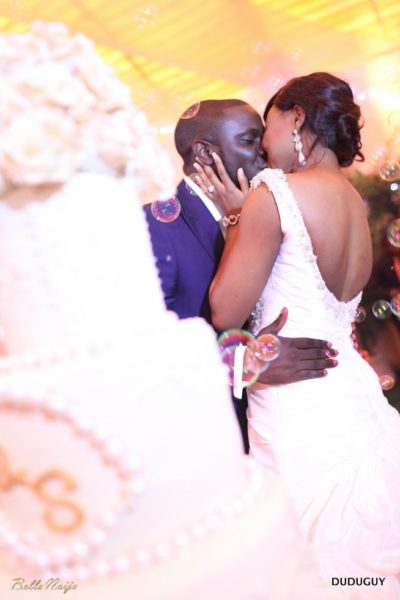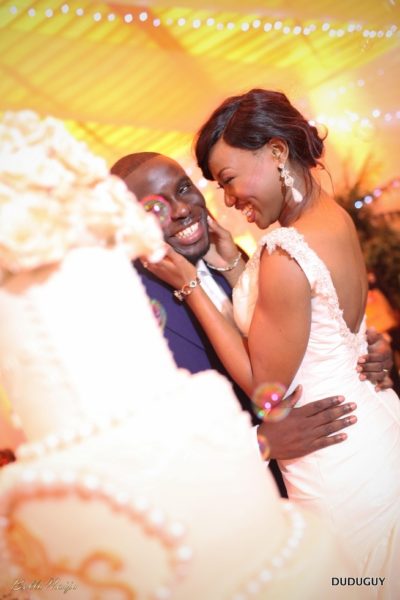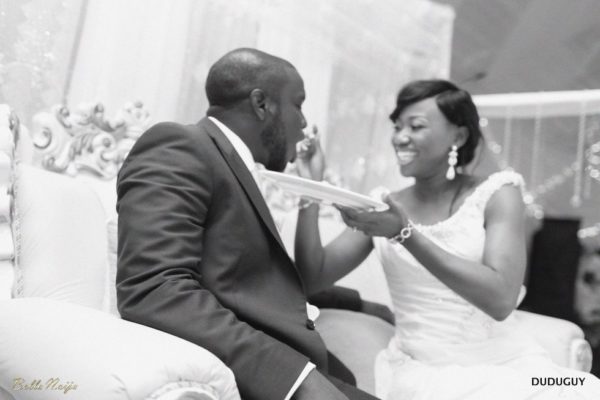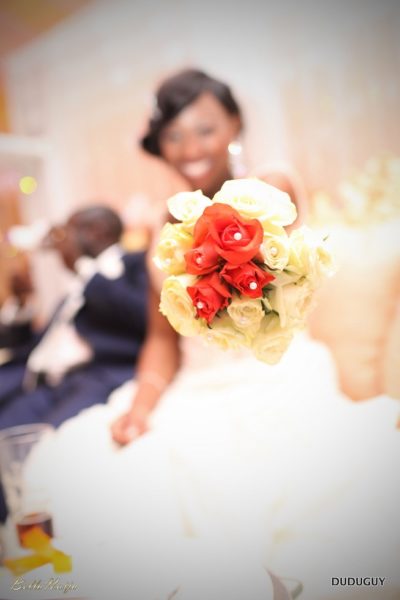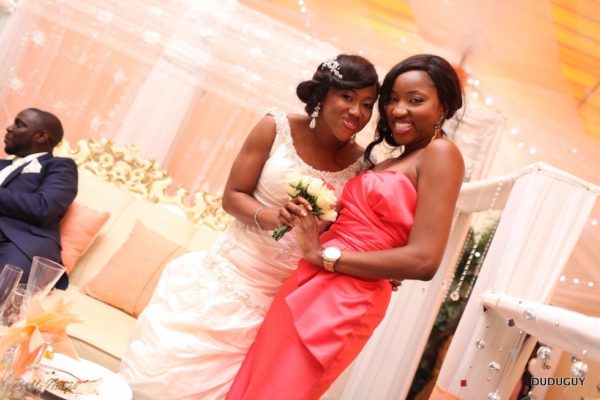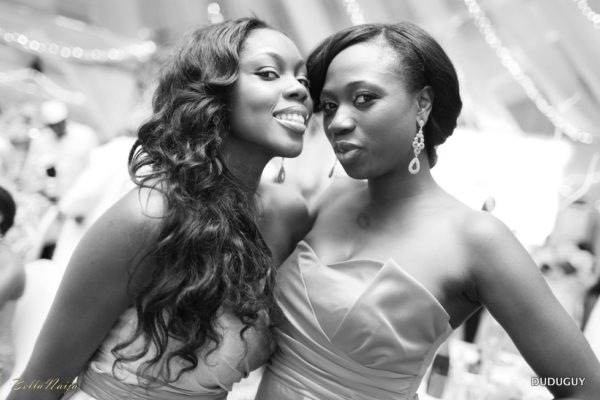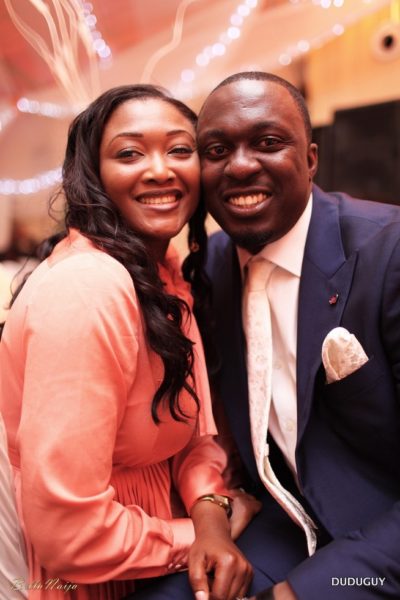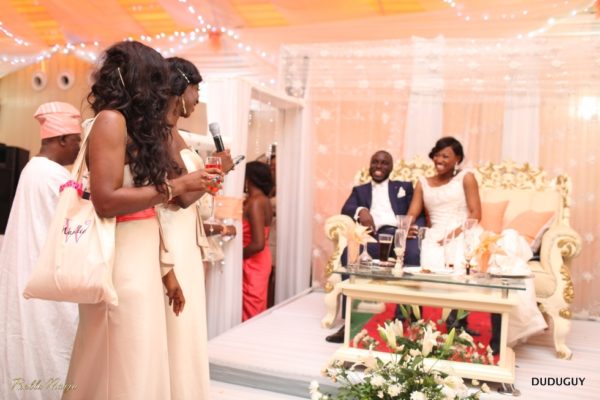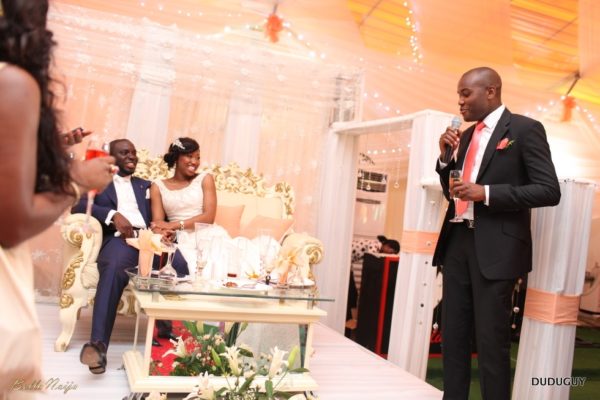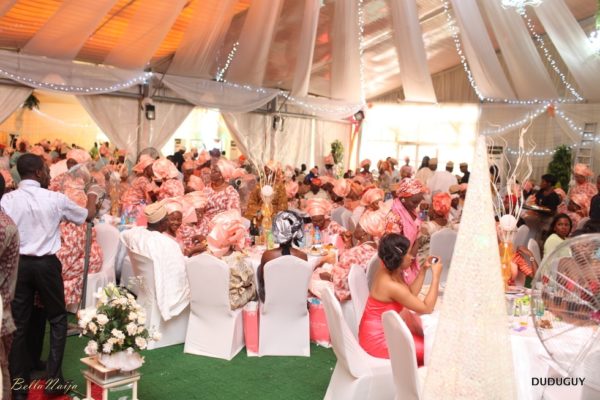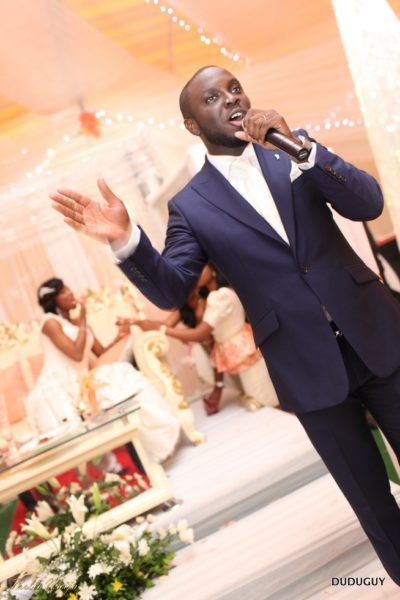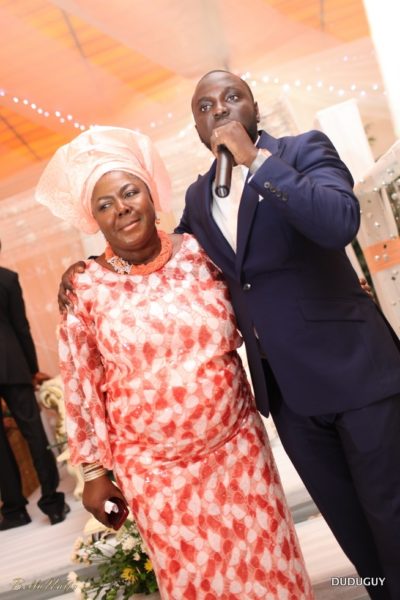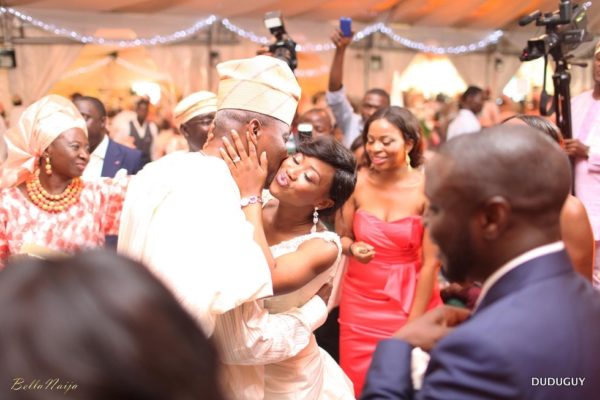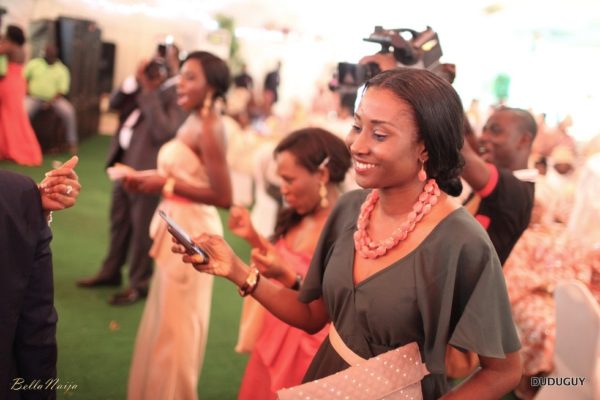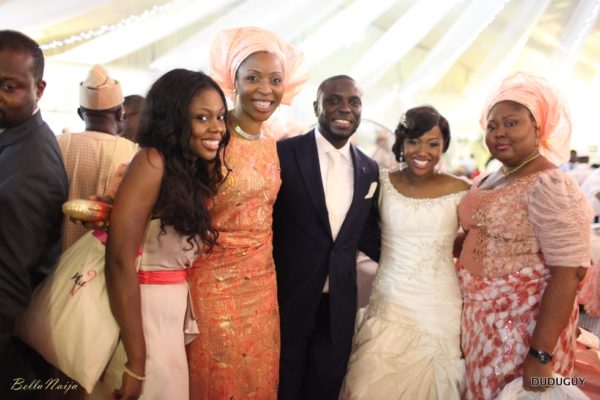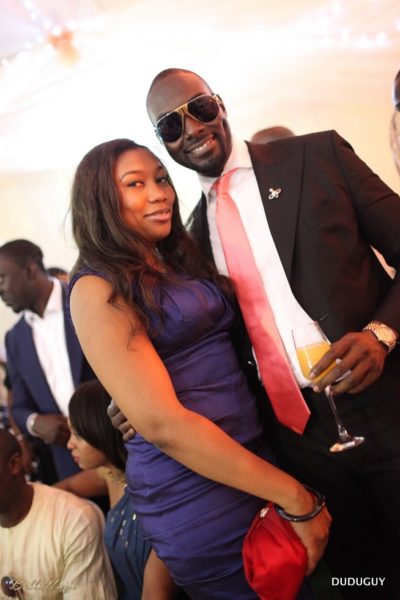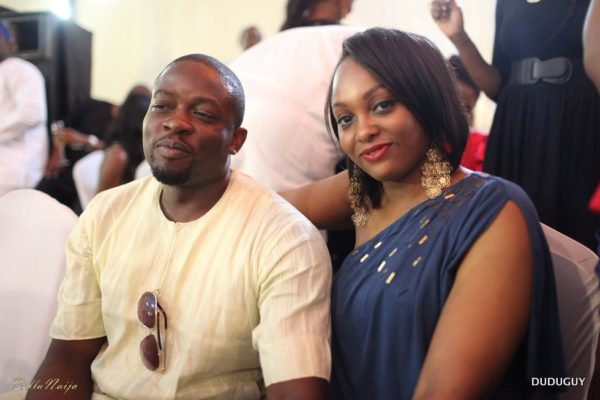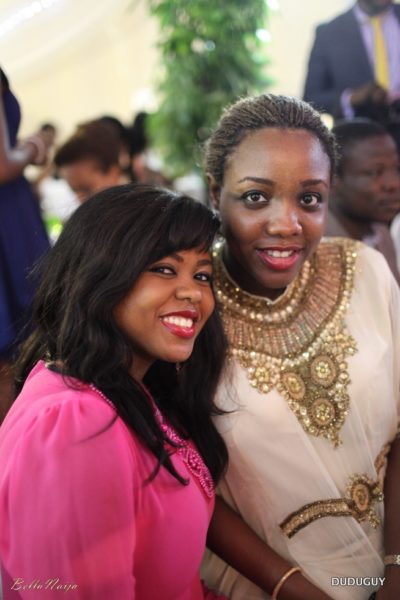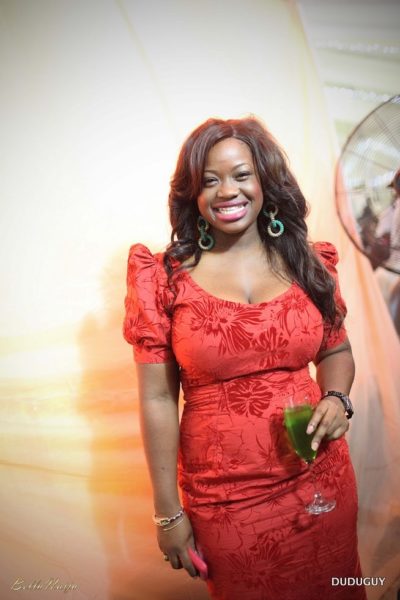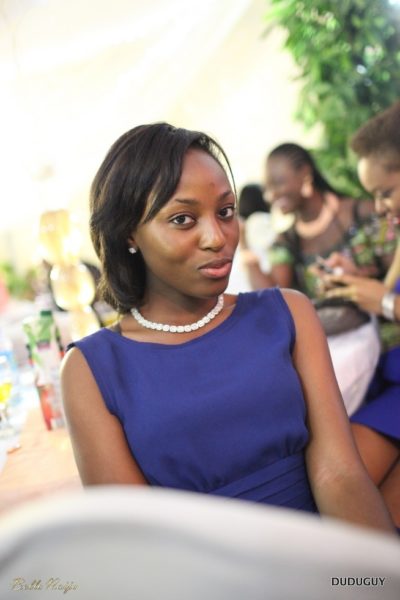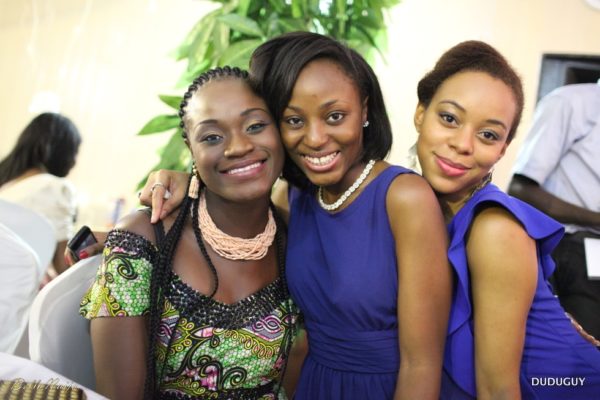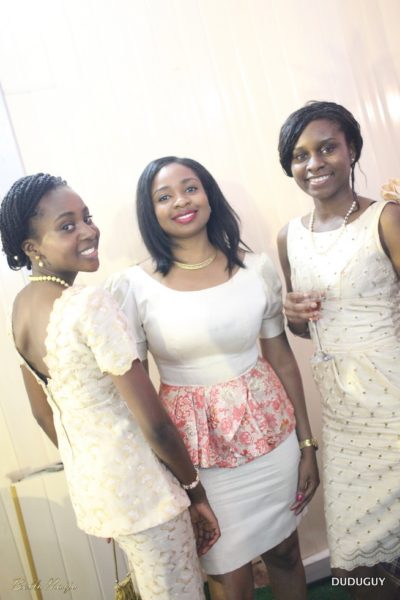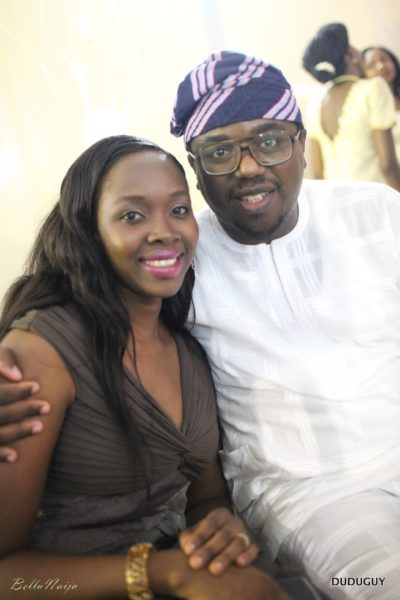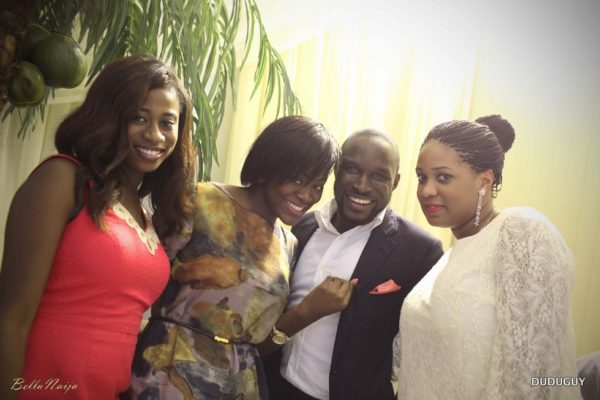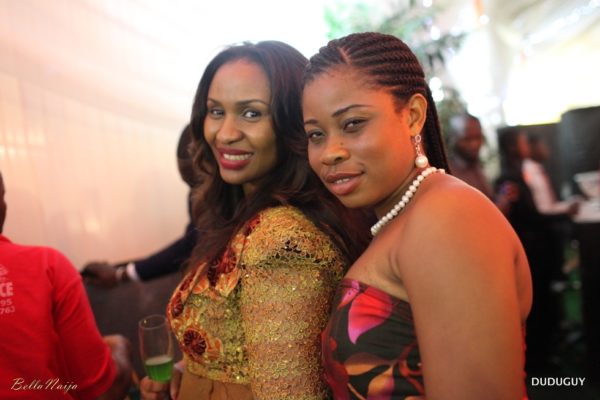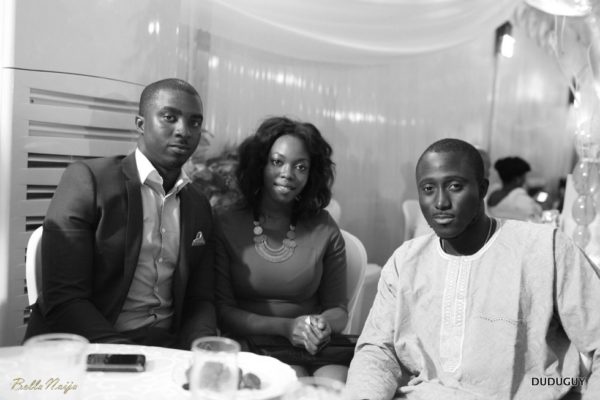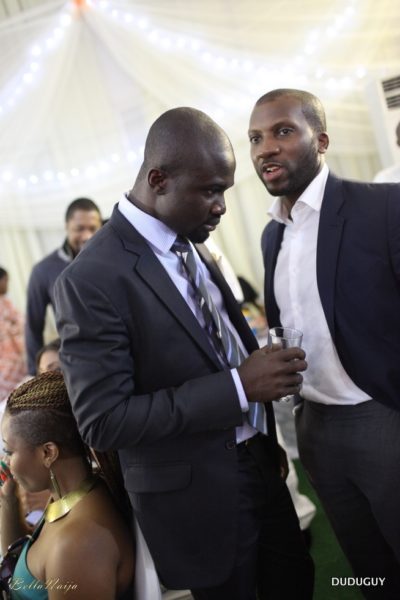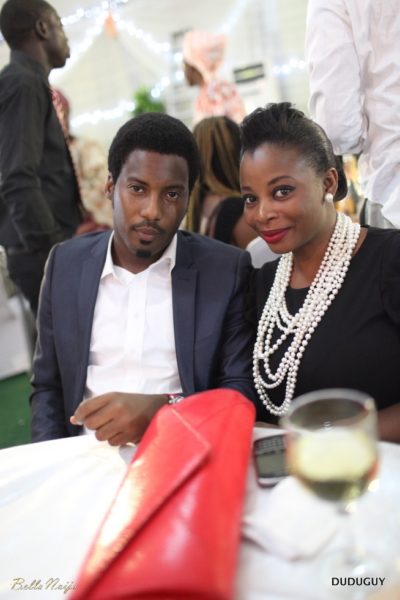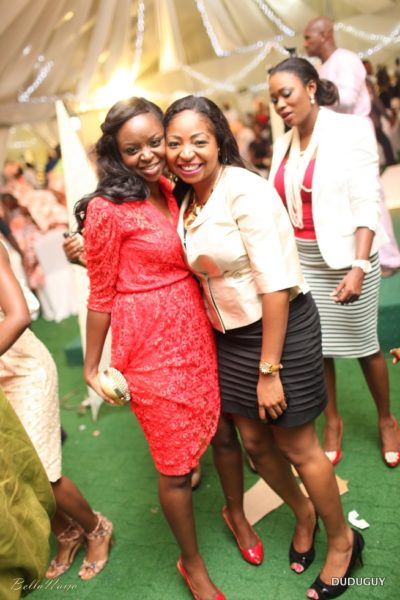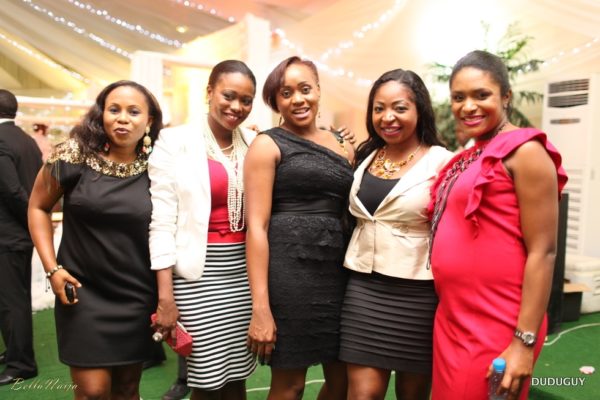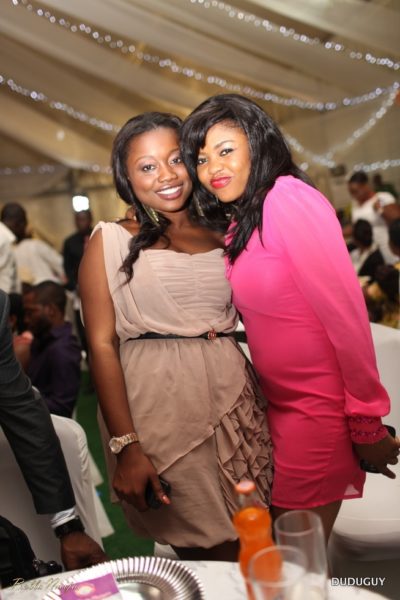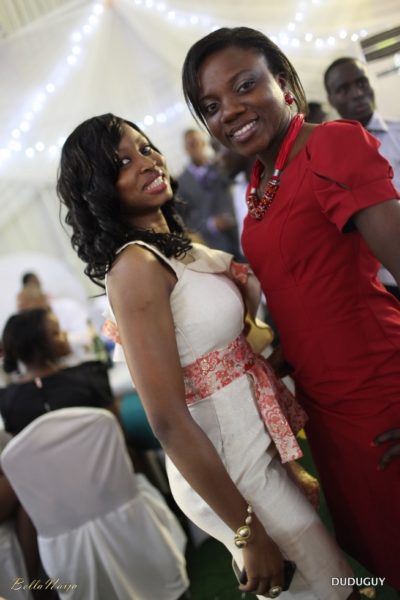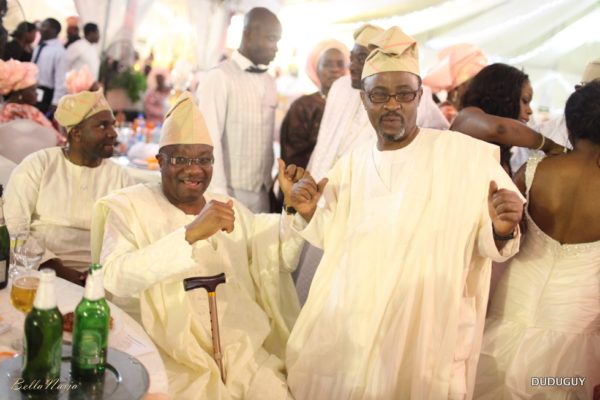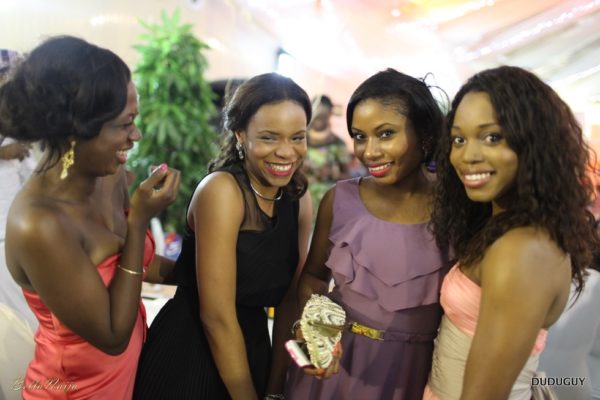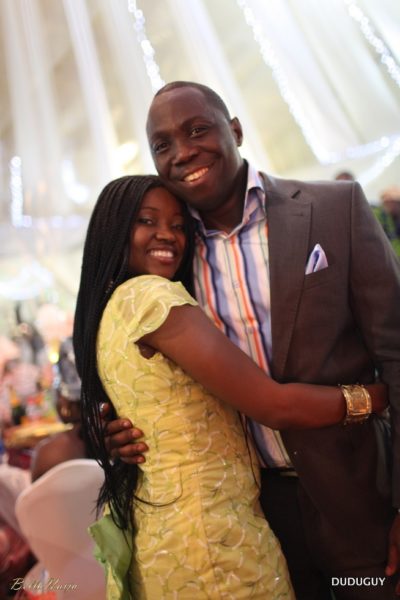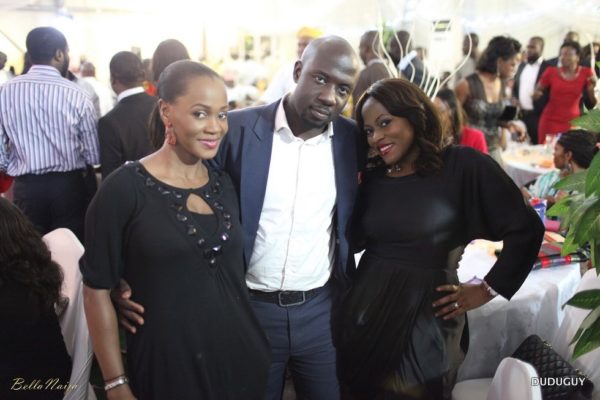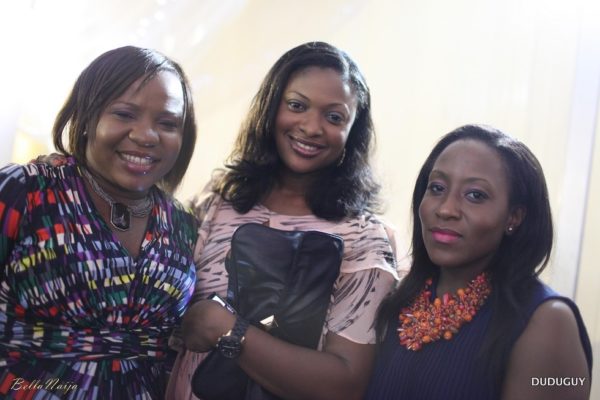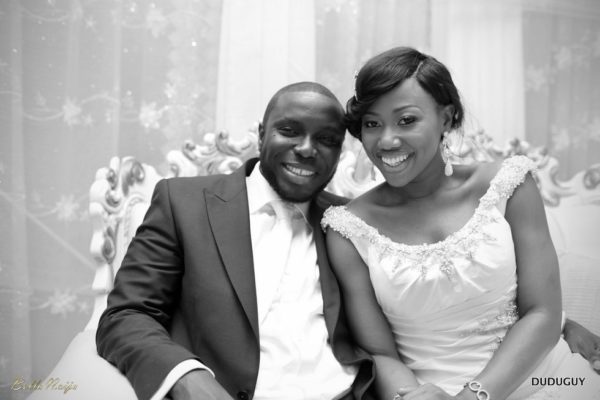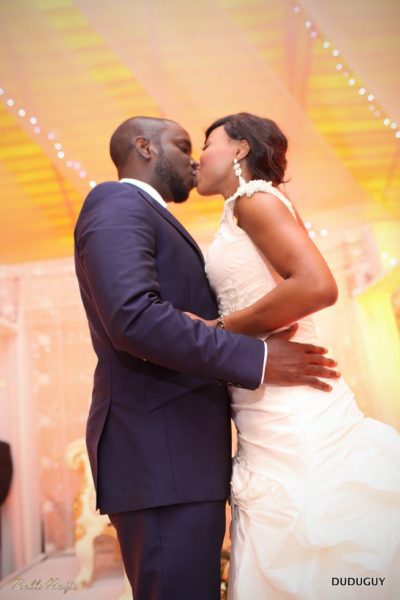 Traditional Engagement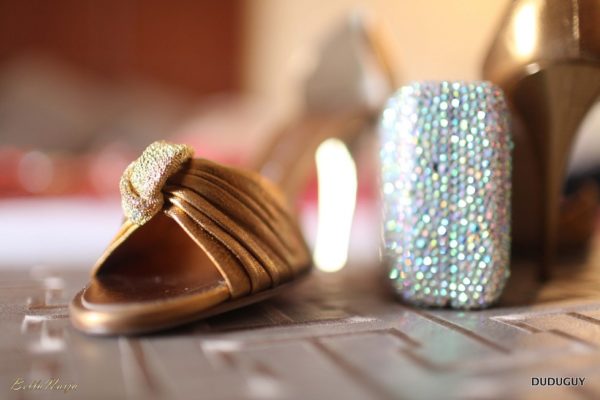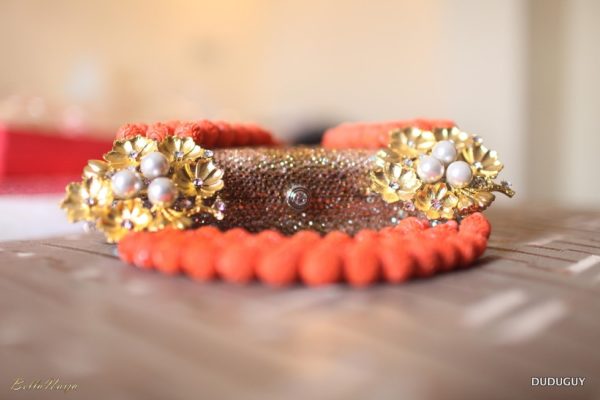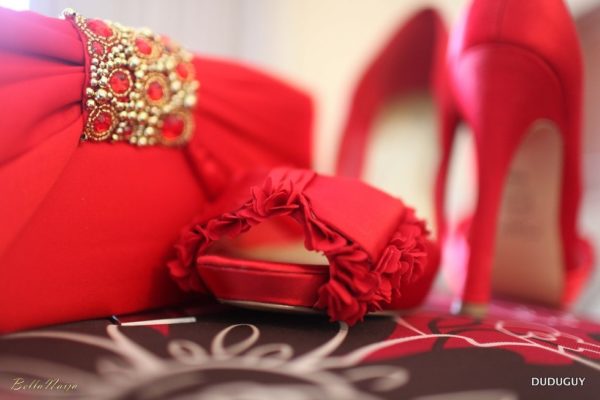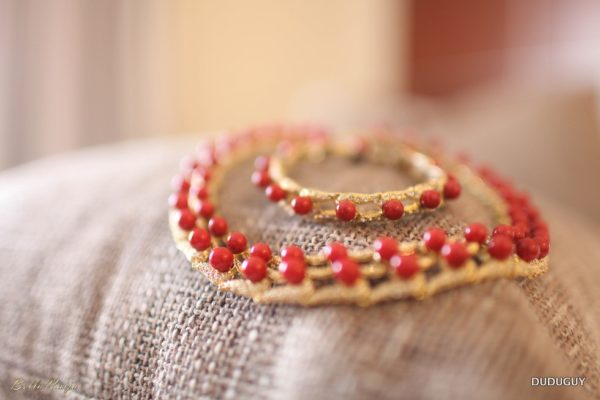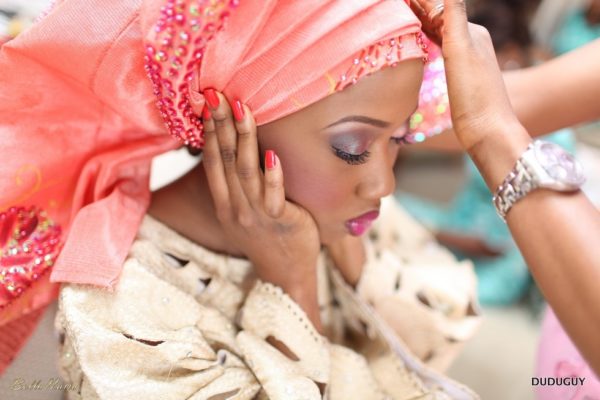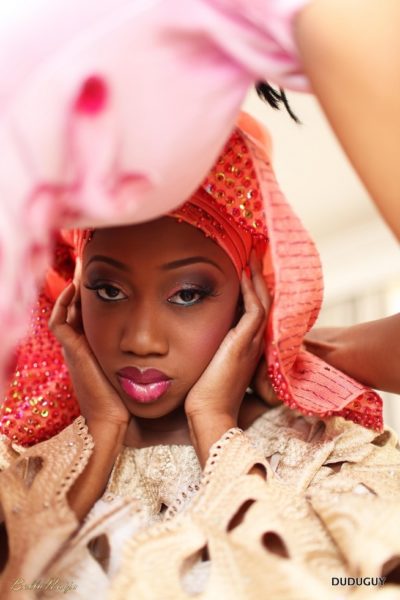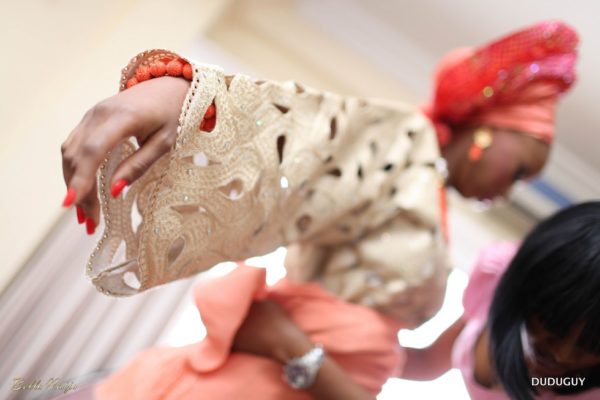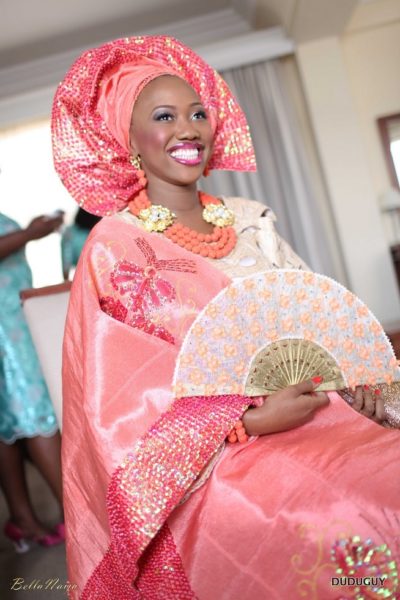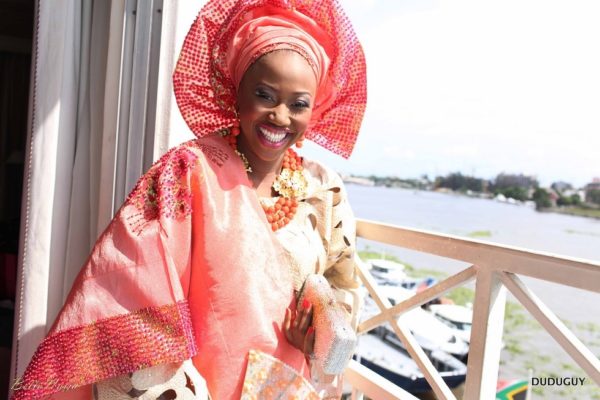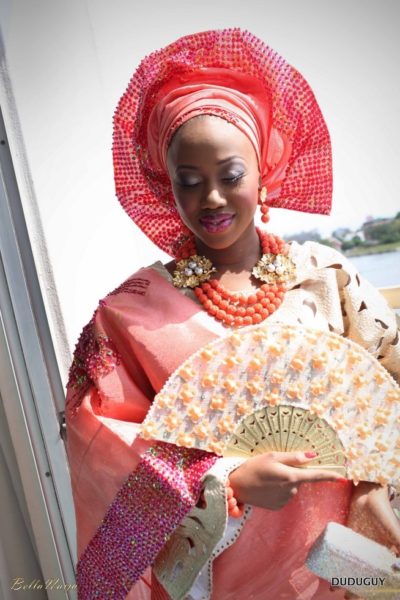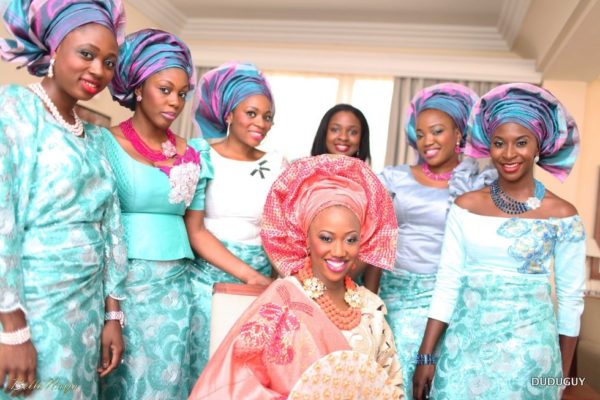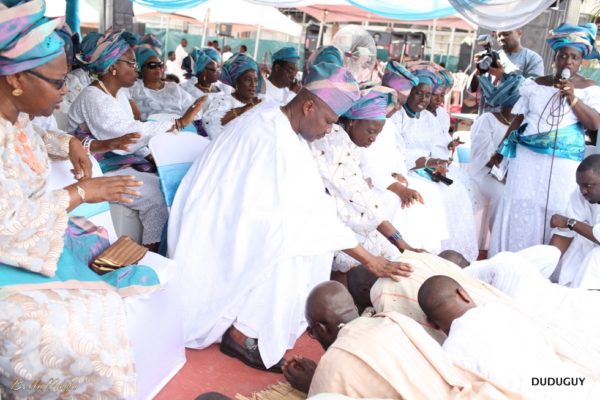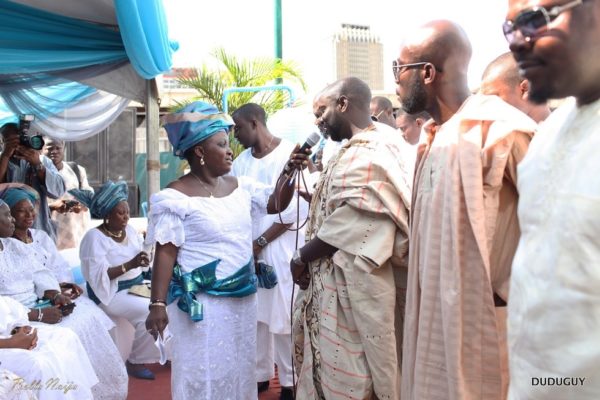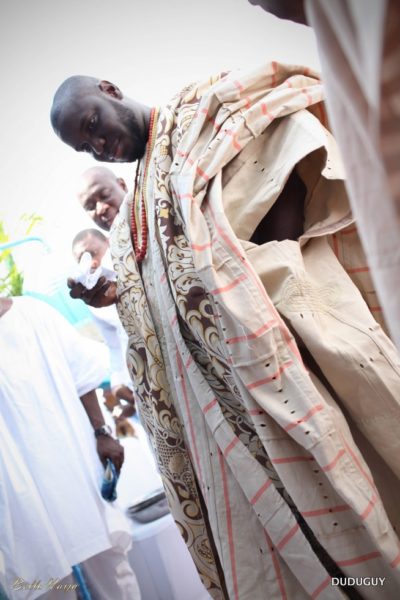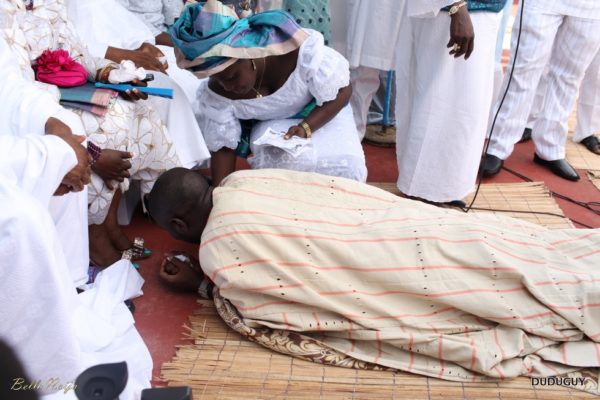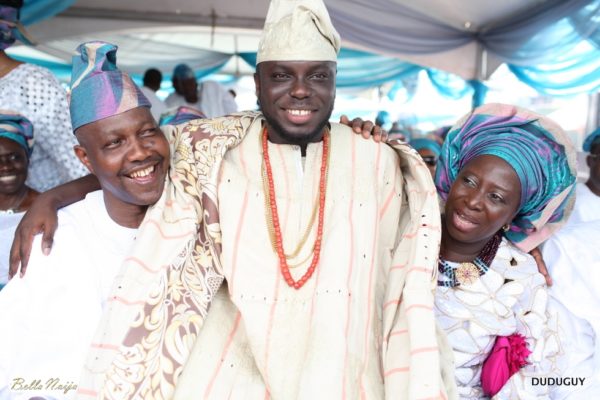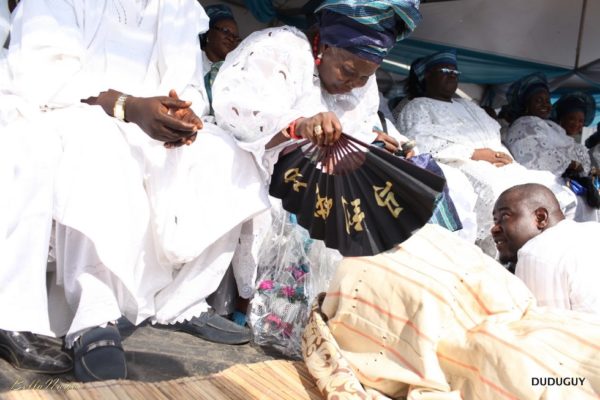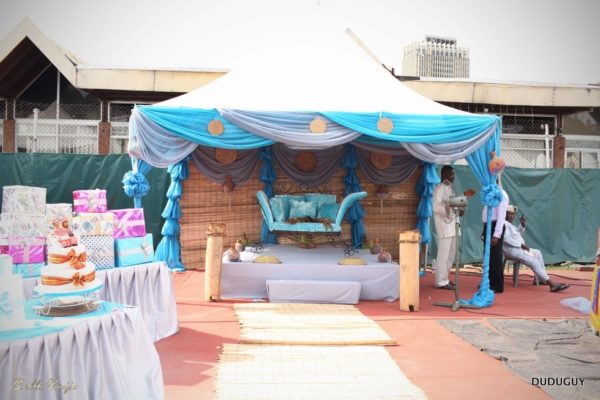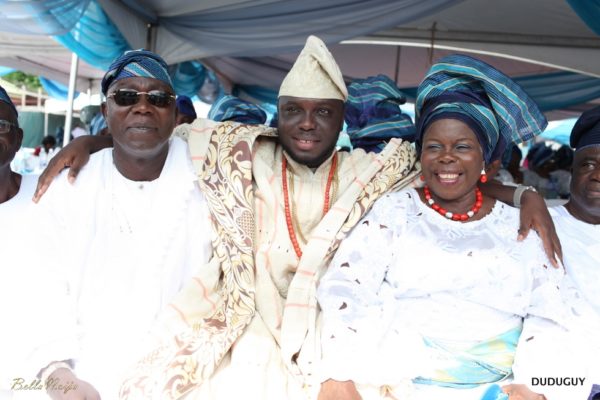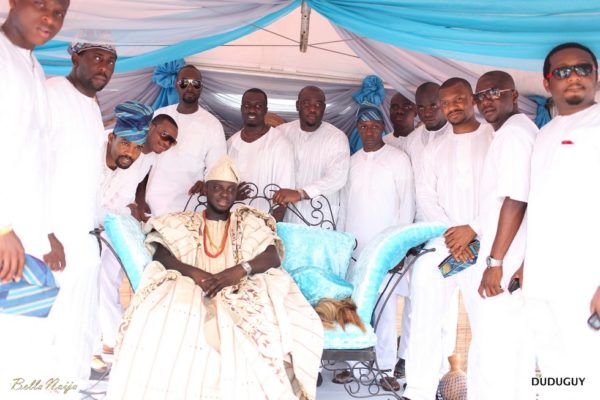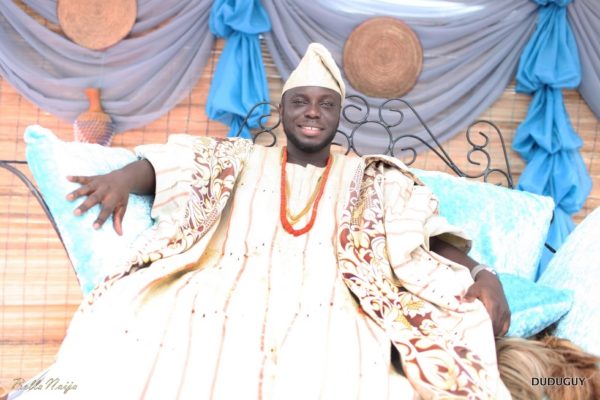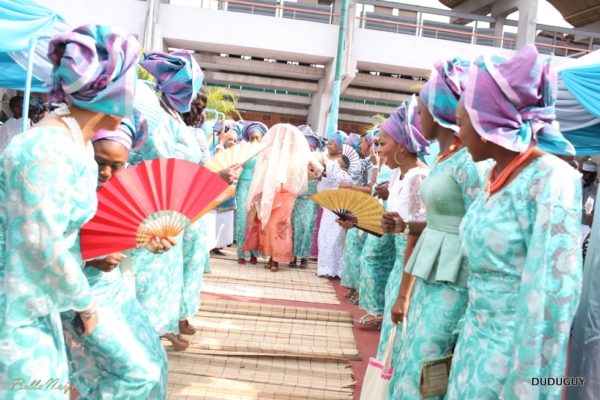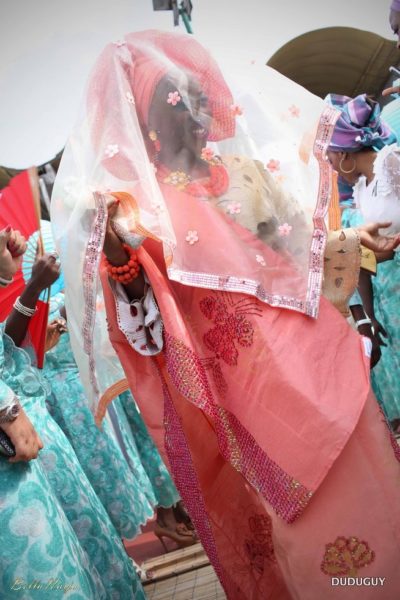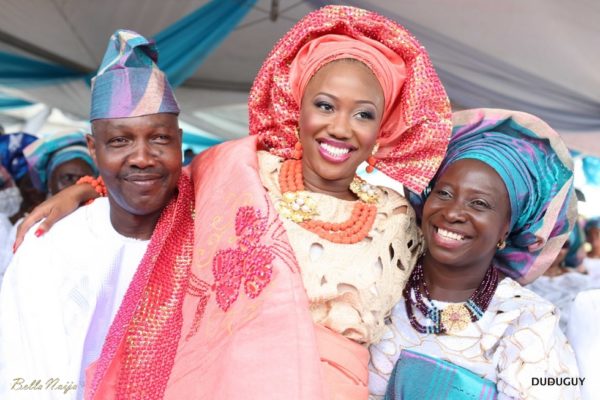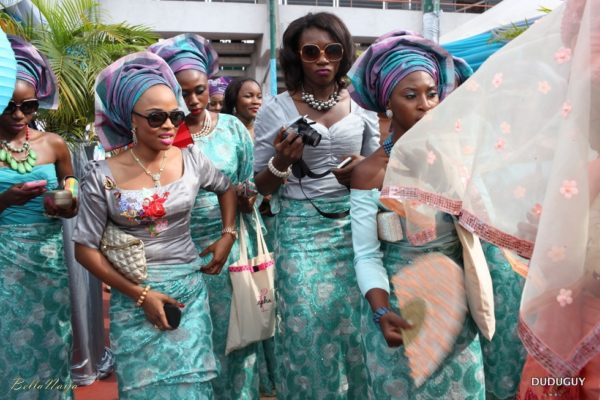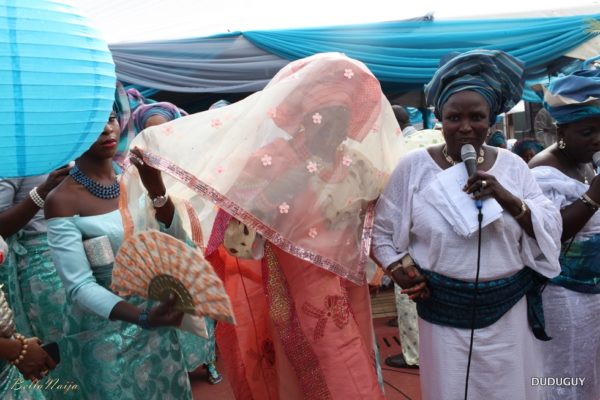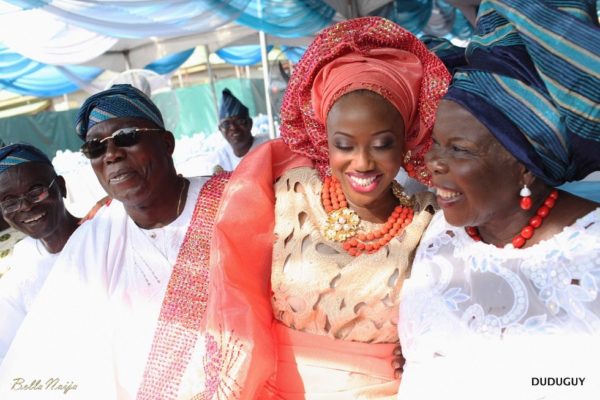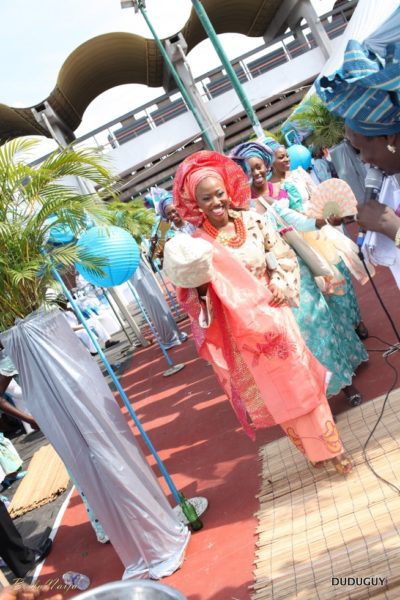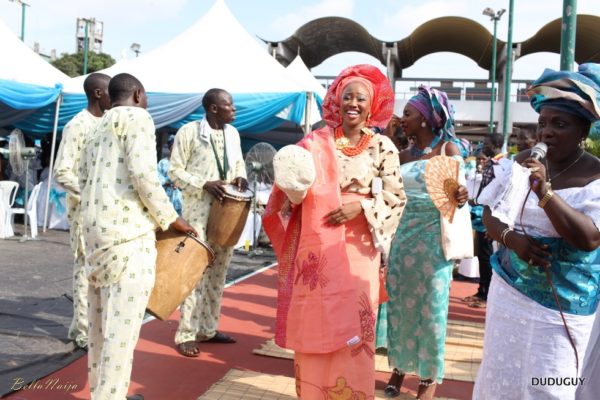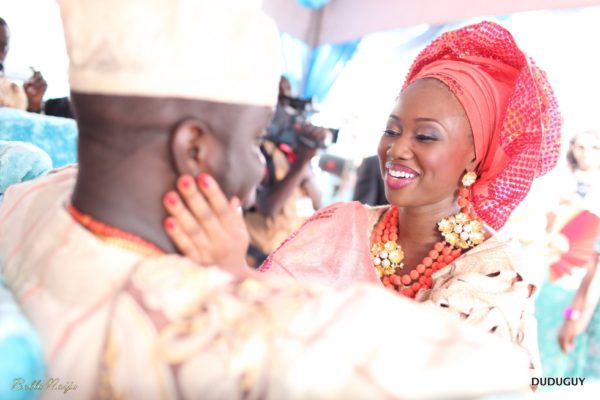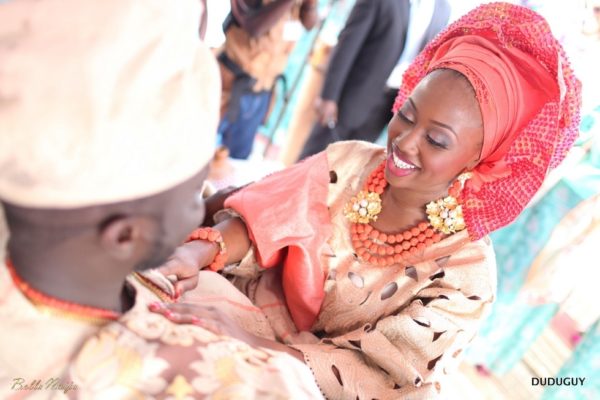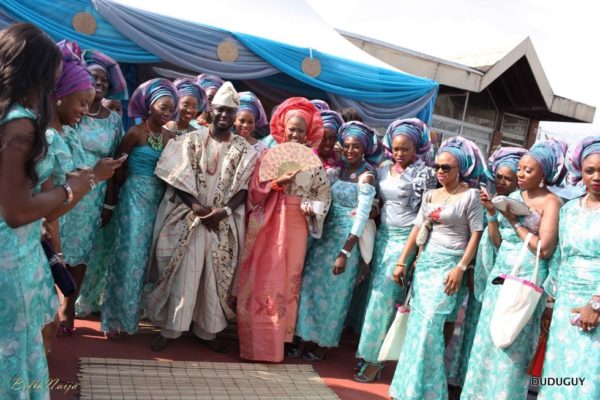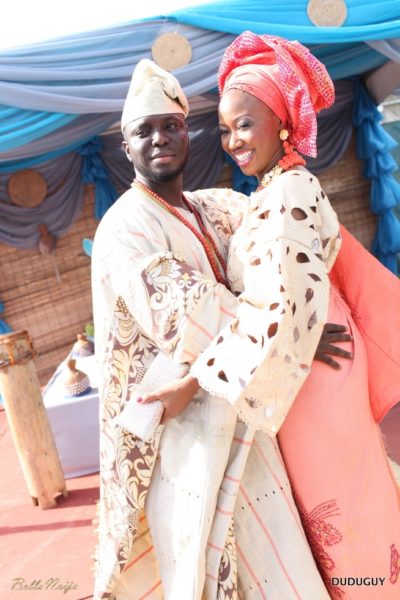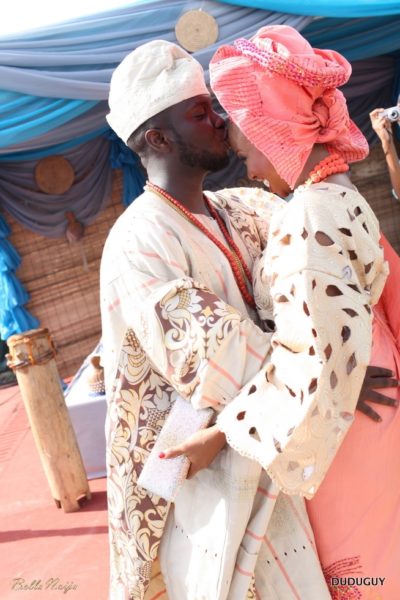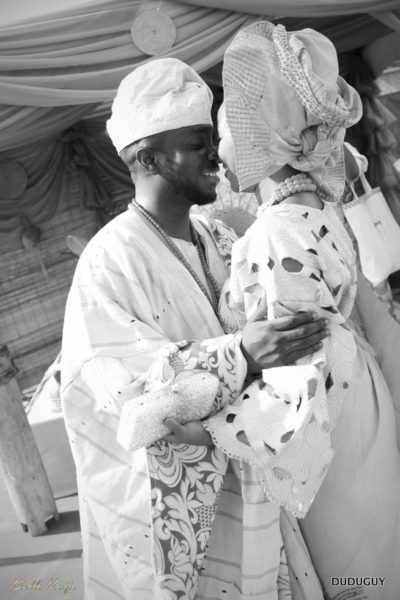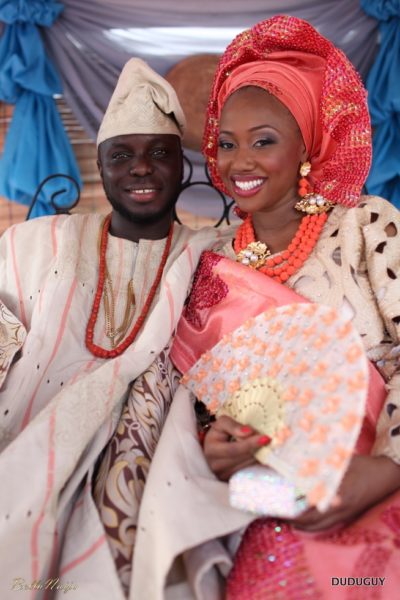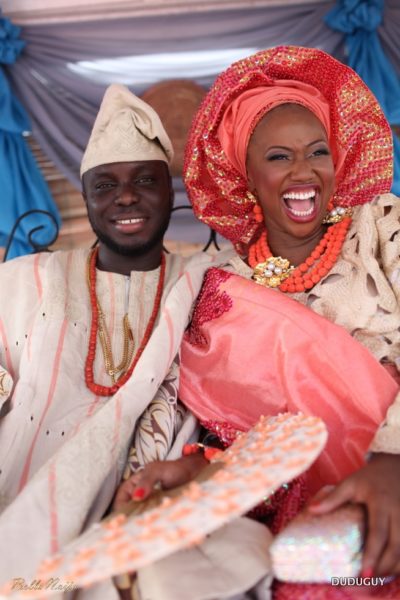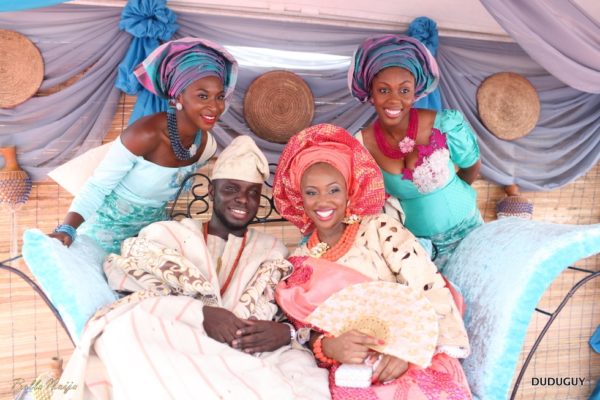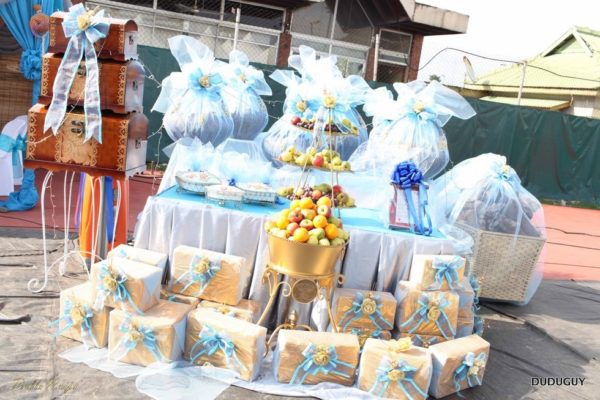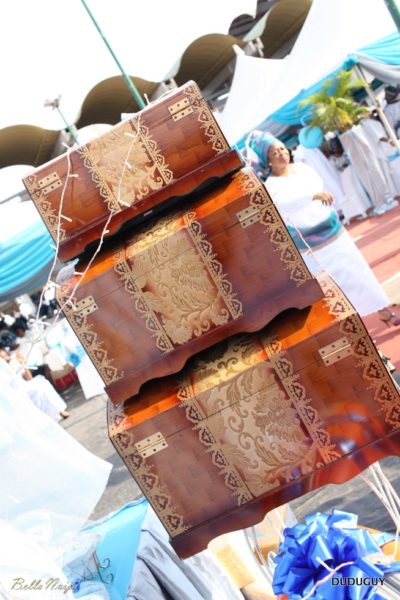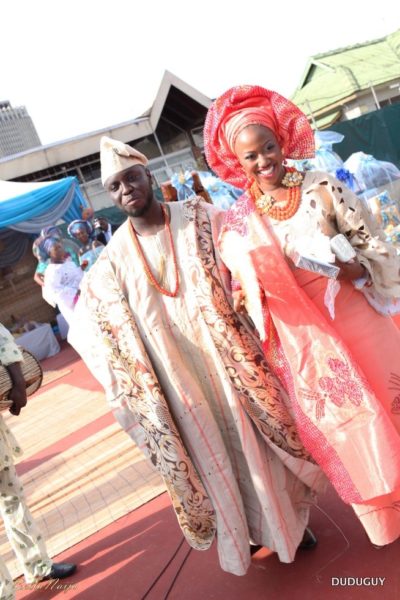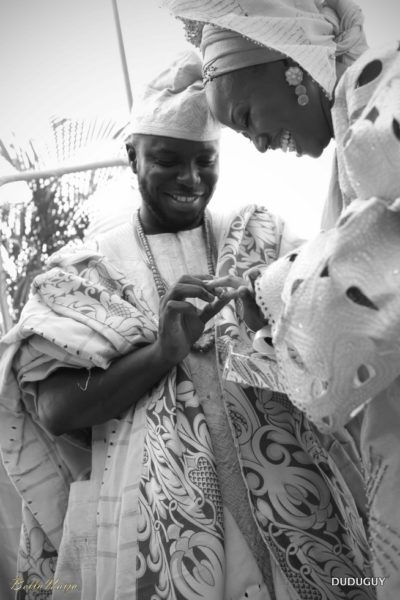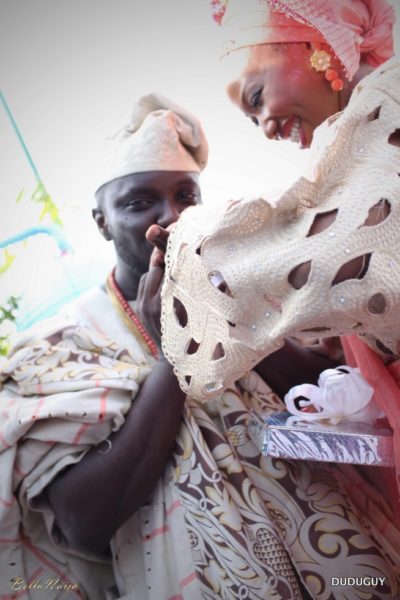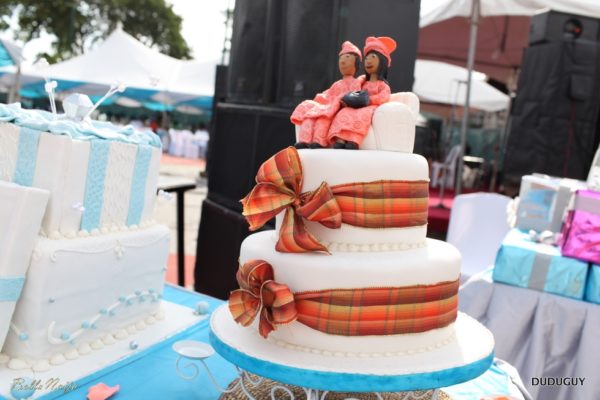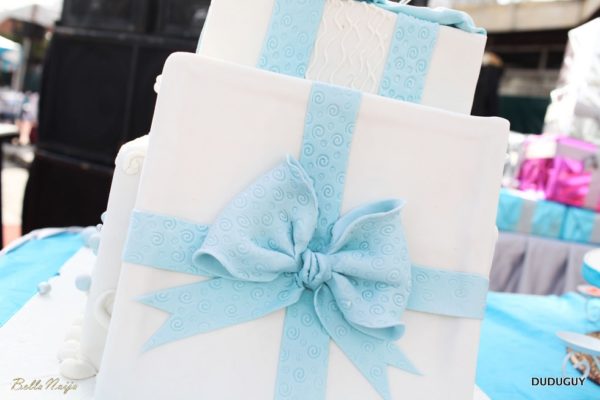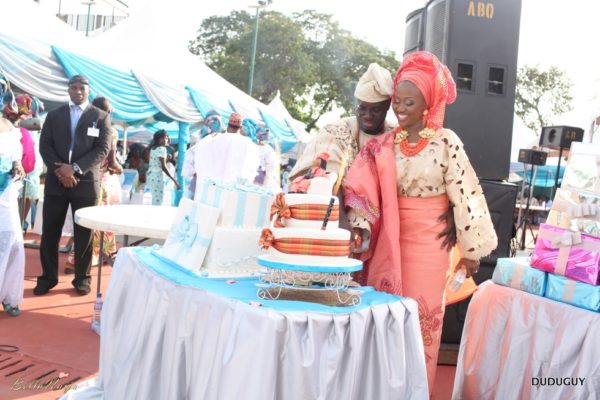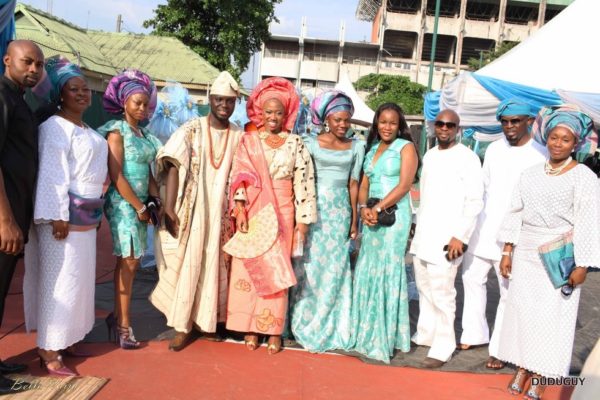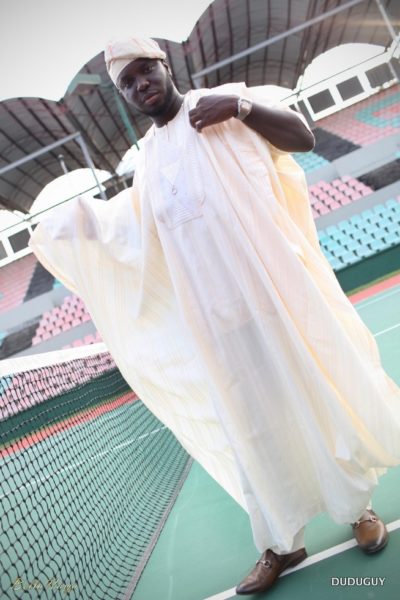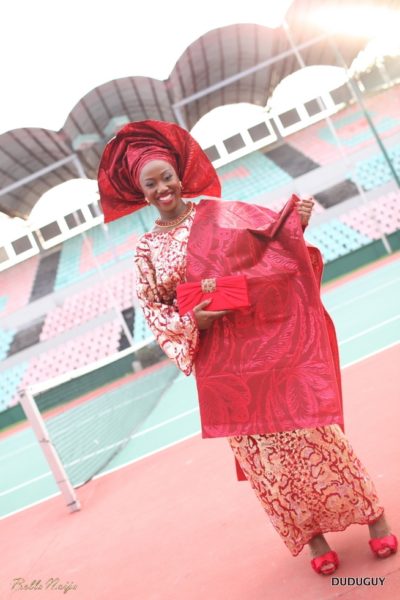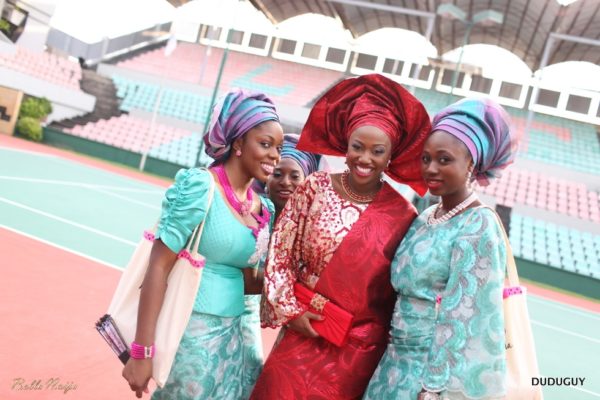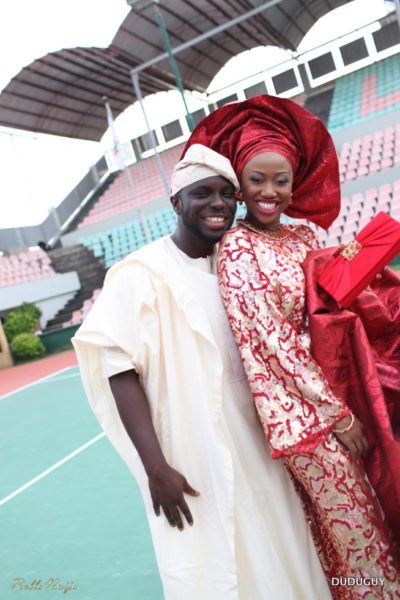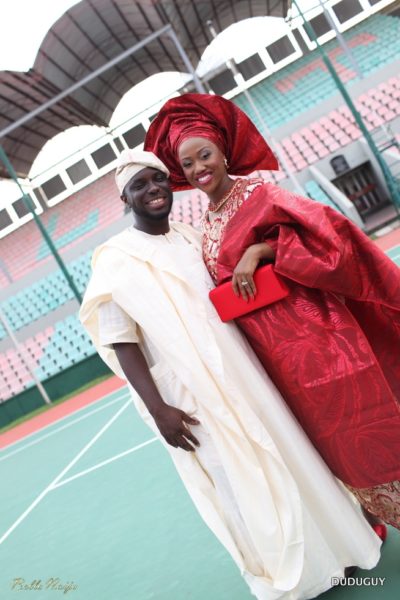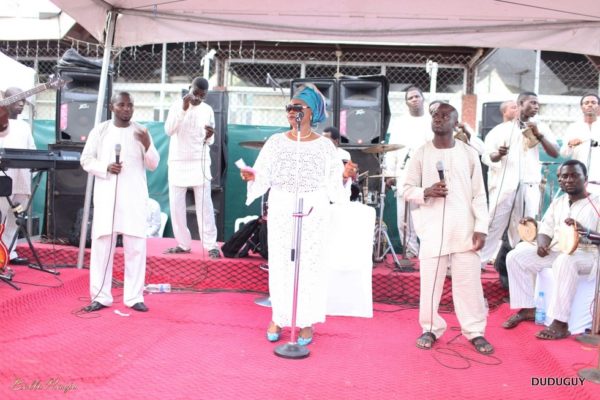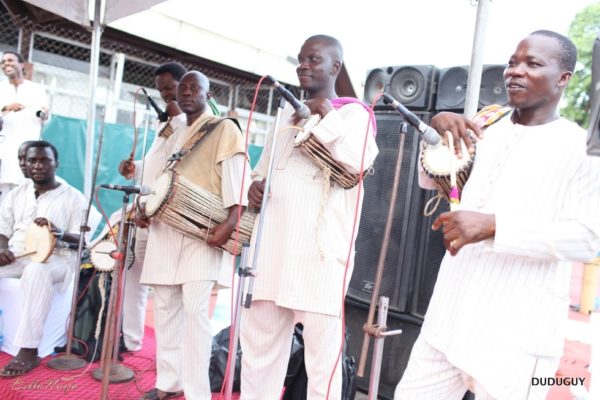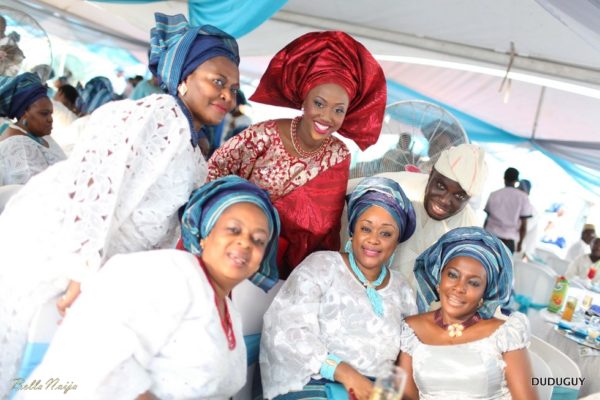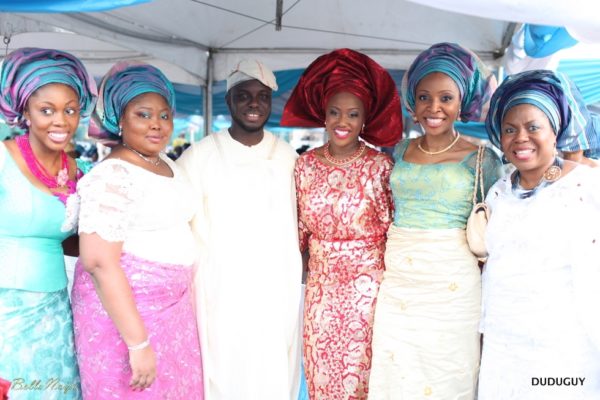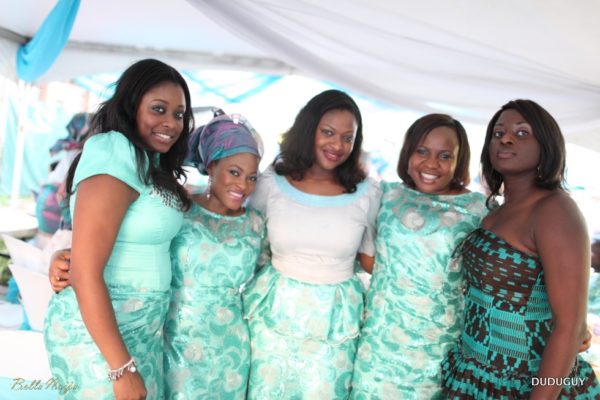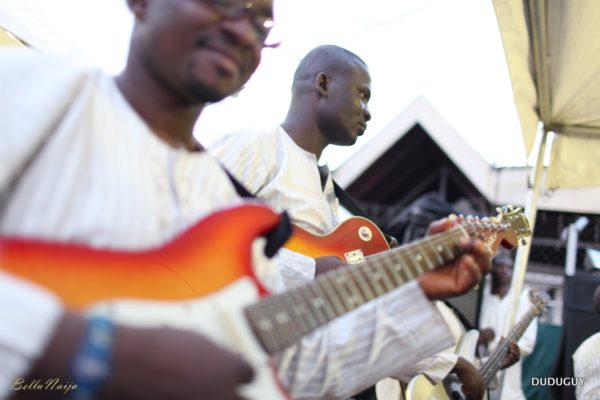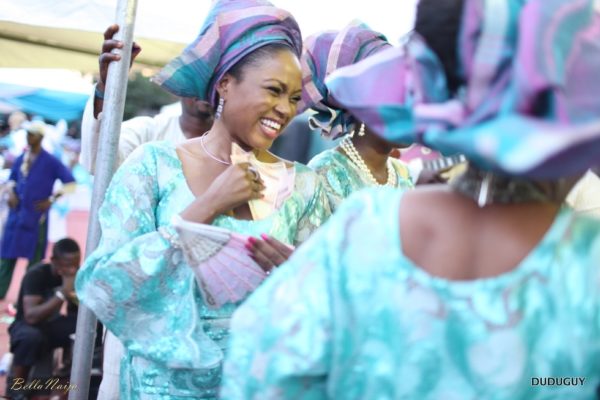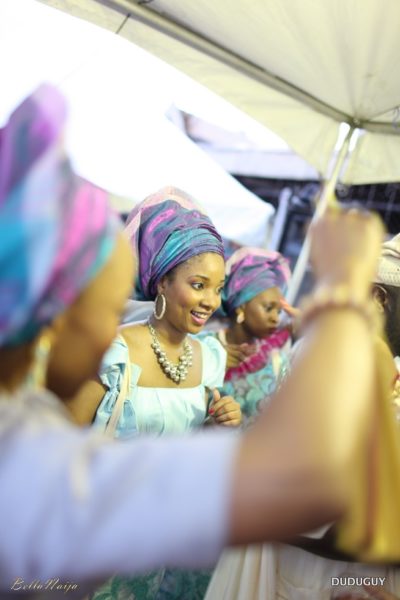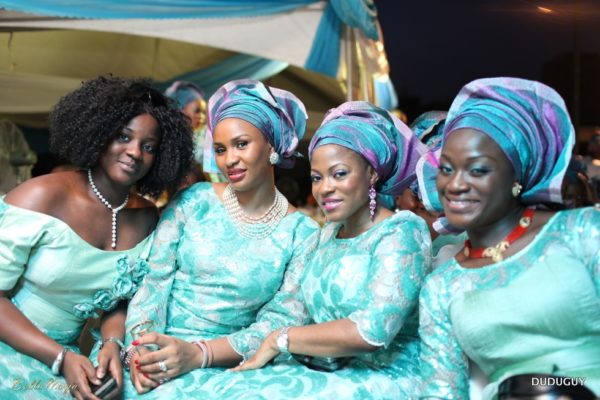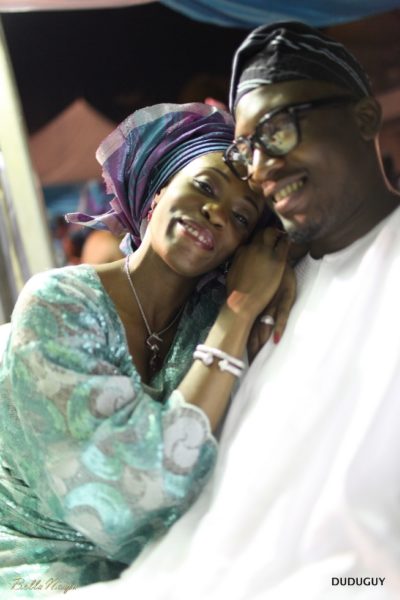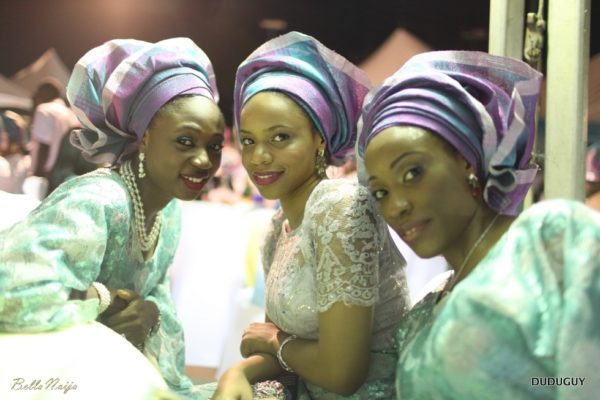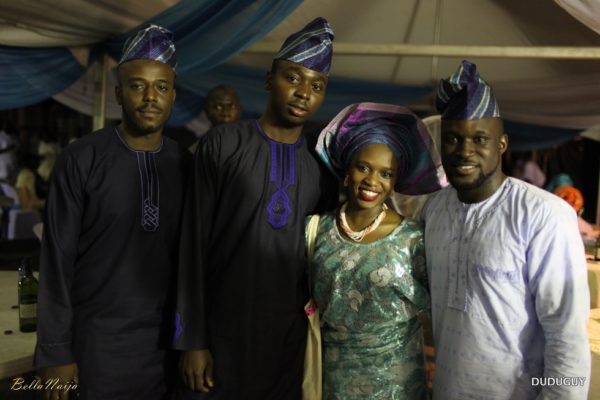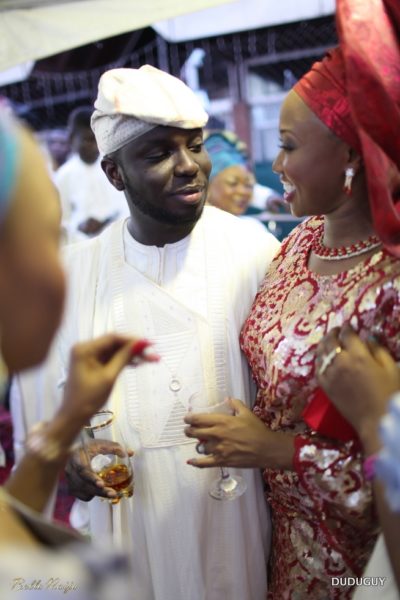 Photography: Kenny Songonuga for Dudu Guy Photography – Website | Facebook | Email – duduguyphotography (at) yahoo.com
Colours
Traditional Engagement: Teal & Magenta (Bride) | Navy Blue and Turquoise (Groom)
White Wedding: Coral & White
Vendors
Bride's Makeup: Lolade Ogunjimi for Dainty Affairs – www.daintyaffairs.com
Wedding Dress: Demetrios – www.demetriosbride.com
Bride's Aso Oke: Elfrida – 08023030707 | 08023407617
Event Planners: Ngozi Akintujoye & Omorinsola Arogundade for Perfect Coordinators – 08033009376 | 07066444940 – perfectcoordinators (at) gmail.com
Event Coordinators: Spectacular Events – 08035509273, 08173162440
Venues:
Traditional Engagement Venue – Lagos Lawn Tennis Club
White Wedding Reception – Pine Park
Cakes: Audrey Cakes
Food: Kemabom | Samalek | Folweiler
Aso Ebi Coordination: La Boudoir – 08081246667
Bridesmaids Gifts & Accessories: All Things Girlie – 018970502 | 018970503