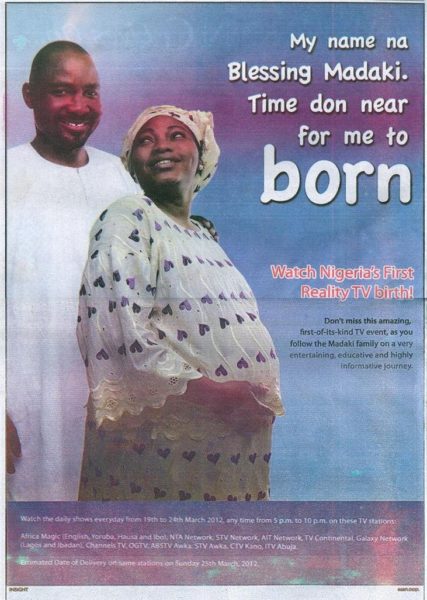 A few days ago, full page ads promoting what is being touted as "Nigeria's First Reality TV Birth" surfaced in major Nigerian newspapers.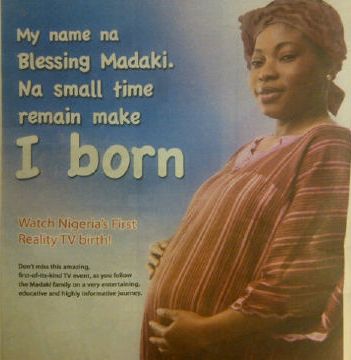 The woman at the centre of the show is Blessing Madaki and according to the ad line, Blessing tells us "Time Don Near For Me to Born" / "Na Small Time Remain Make I Born"
At this point, if you an active DSTV subscriber, you would have stumbled upon a birth show on TLC or even on E!'s "Keeping Up With the Kardashians", that said, this is definitely a first for Nigeria.
Step in the right direction or too much information?
The show kicks off tonight on all major TV Channels in Nigeria. Estimated date of delivery is Sunday 25th March 2012.