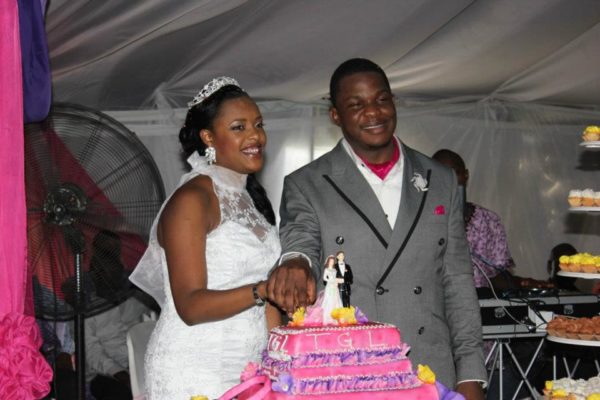 Ex-model Titi Adelagun (You may remember her from Shank's "Julie" video) and OAP/MC/Media Consultant Gbemileke Oscar Oyinsan tied the knot on Saturday 28th April 2012 at the HNK Events Centre in Lekki, Lagos.
Titi and Oscar have been dating for a few years, contrary to media reports, the couple began dating before they became colleagues at Inspiration FM where they are both popular on-air personalities (OAPs). The couple also co-own a media consulting company.
Titi wore a lace mermaid dress accessorized and accessorized her bridal look with a tiara. Oscar wore a grey suit with black trimmings paired with a pink cravat which matched the couples vibrant wedding colours – pink and purple.
Look out more photos soon!
Congrats to Titi and Oscar.