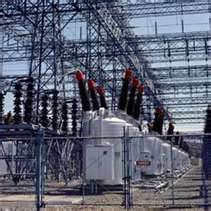 A new electricity tariff regime with potentially grave cost implications for urban dwellers, the rich and commercial concerns commences today.
The new tariff regime reduces the cost of electricity for rural consumers who do not use electronics or other heavy equipment. However, more affluent consumers, commercial and industrial consumers would pay significantly higher rates above the N4 per kilowatt hour that would be paid by the very poor.
Middle income consumers would be expected to pay between N11 and N12/Kwh. The highest rate would be paid by consumers living in high brow areas of the country such as Maitama, Asokoro in Abuja, Ikoyi and Banana Island in Lagos. Consumers in these areas grouped as R3 and R4 would pay as much as N23.71/kwh with fixed meter charges of N21,256.30 and N118,830.56 respectively.
Ahead of the commencement of the scheme, yesterday, the Federal Government said it was disbursing a N100 billion stabilization fund to subsidise the cost to be borne by consumers rated below the N24/Kwh cost of production over the next two years, at the rate of N50billion for 2012 and 2013 respectively.
Also yesterday, the Minister of Power, Prof. Barth Nnaji, said before the House of Representatives that the new tariff regime was formulated to stabilize the sector as well as attract private investments that is required to drive the sector in the medium to long term.
At a briefing in Abuja to kick start the new regime, Chairman of the National Electricity Regulatory Commission, NERC, Dr. Sam Amadi, noted that the new tariff is established to ensure steady power supply and guarantee efficient customer delivery in Nigeria.
He said: "The tariff is structured to attain cost-reflective pricing that will ensure private sector investment in the generation, distribution and transmission of power in the country. Securing private sector investment will guarantee the desired availability, reliability and stability in electricity supply and efficiency in customer service delivery."
Stressing that with stable power supply, businesses will thrive and the economy will flourish, Amadi added: "Small and medium scale enterprises will once again have the electricity they need to keep their businesses running. Hairdressers, vulcanizers, barbers and other small-scale enterprises will no longer have to depend on generators while bigger commercial and industrial ventures will considerably reduce their cost of doing business leading to a general reduction in the cost of goods and services."
The statement by the NERC Chairman is quite promising. 'Businesses will thrive, economy will flourish, small and medium scale enterprises will have the electricity they need to keep their business running….." so so mouth watering. But that is just as long as it doesn't end up like most of the promises we get from the Federal Government.
So Nigerians, what do you think about the new electricity tariff? Are you ready for this? Do you think it would actually serve in improving the quality of electricity supply in the country?
Please share your thoughts.
News Source: Vanguard