As our Nigerian Athletes compete at the London 2012 Olympic Games, BN would be celebrating some of our stars who have worked hard, trained hard and are striving to achieve their very best. At the World Games, they have come to test themselves in healthy competition with athletes from across the world and strive for their personal best daily.
We identify with their courage and wish them the very best as they bring glory to Nigeria. Go for Victory, Team Nigeria!
The Nigerian Basketball Team, D'Tigers is making its first Olympic appearance at the London 2012 Olympic Games.
Despite the fact that Nigeria has always been an African power, one of its weakest zones in sports is the Basketball ranking. Their journey to their qualification to the games wasn't an easy one even as basketball analysts such as ESPN's Fran Fraschilla said that Nigeria has no chance.
Despite many stumbling blocks, they shocked everyone by beating European powerhouse Greece and Venezuela on their way to qualifying for the 12-team Basketball competition in London.
Yesterday, they made an impressive start by winning their first game at the London 2012 Olympics, beating Tunisia 60-56.
With this win, D'Tigers have become the first basketball team in Nigeria's sporting history to win a match at the Olympics.
The team needs just one more win to get through to the next round.
Let's meet the members of the team.
Olumide Oyedeji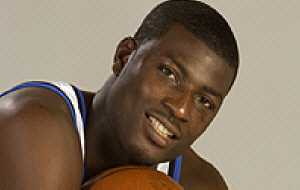 Born on May 11, 1981 in Ibadan, Nigeria, Olumide is a  Nigerian professional basketball player who is currently playing for the Shanxi Zhongyu of the Chinese Basketball Association. He is known most notably for his time at the American National Basketball Association.
He was selected by the Seattle SuperSonics in the 2nd round (42nd overall) of the 2000 NBA Draft.
At 6′ 10″, he plays the center position.
Ikechukwu Diogu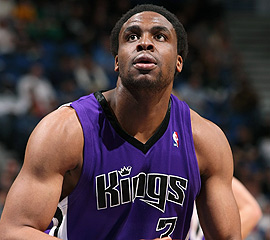 Ike Diogu was born on the 11th of September 1983 in Garland, Texas. He joined Arizona State in the 2002/2003 season. He went on to average 21.4 points per game and 8.8 rebounds in his College career, earning himself Pac-10 honours in his last year. He continued to impress scouts with his back to the basket game, and when he entered the NBA draft, the Golden State Warriors took him at #9 that same year.
Diogu stands at 6 foot 9 inches tall which is considered slightly undersized for an NBA power forward, but he makes up for his lack of height with his muscle, girth and 7'4″ wingspan.
Richard Oruche
Richard Oruche was born on August 30, 1987 in Illinois, USA.
He is 6'4″ and plays in the Guard position.
Oruche, 25, graduated from UIS in 2010 with a bachelor's degree in Business Administration. He has been playing basketball professionally in Portugal for two seasons. Most recently, he played for the Associacao Academica de Coimbra where he averaged 15.4 points and 3.3 rebounds per game during the 2011-12 season.
Ejike Ugboaja
Ejike Ugboaja (born  May 28, 1985) is a Nigerian basketball player. He is the first African player to be drafted by the American NBA straight from Africa (Cleveland Cavaliers, second round, 2006) without playing for any time for a European team or American college.
After having a try-out in Poland with Kager Gydnia, he now signed a pro-contract in Cyprus to play for Omonia Nicosia. The power forward was also a member of the junior-national team of Nigeria that competed in the World Championships in Argentina and the senior-national team that competed in the Commonwealth Games in Australia.
Adeola Dagunduro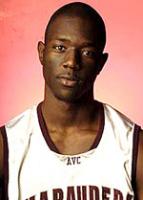 Adeola Dagunduro was born on May 22, 1986 in Los Angeles, California, USA. He is a Nigerian American professional basketball player.
After playing high school basketball at Inglewood High, Dagunuro then played College basketballat  Mt. San Antonio College(2004-2005), Antelope Valley CC(2005-2007), and the University of Nebraska, where he played with the Nebraska Cornhuskers(2007-2009).
Chamberlain Oguchi
Born on April 28, 1986 in Houston, Texas, Chamberlain is a Nigerain American Basketball player. He is a 6'6″, 200 pound guard-forward. Oguchi played for the University of Oregonfor three years before transferring to Illinois State Universityin 2007. He is currently a member of the Nigeria National Basketball Team.
In 2009, Oguchi signed with STB Le Havrein France
Alade Aminu
Abdul Alade Aminu was born on September 14, 1987. He is a Nigerian American professional basketball player currently playing for the French Pro A team Elan Chalon. He played college basketball at Georgia Tech.
Aminu graduated from Georgia Tech in 2009 and went undrafted in the 2009 NBA Draft. He started the 2009 season with the Erie Bayhawks of the NBA Development League before being traded in March to the Bakersfield Jam. His brother is NBA player Al-Farouq Aminu.
Al-Farouq Aminu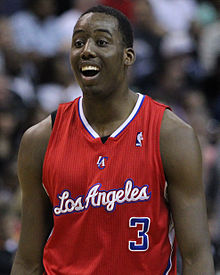 Al-Farouq Ajiede Aminu was born on September 21, 1990, in Georgia, United States. He is an American born Nigerian basketball player for the New Orleans Hornets. Aminu was selected by the Los Angeles Clippers in the 2010 NBA Draft with the 8th overall pick.
Aminu went to Norcross High School and was ranked as one of the top college recruits in the nation from the class of 2008. He was ranked #7 in the nation by Rivals.com and #13 by Scout.com
On December 14, 2011, the Clippers traded Aminu, and three other players to the New Orleans Hornets.
Ekene Ibekwe
Ekene Brian Ibekwe is a basketball Power Forward. He was born on 19th July, 1985 in Los Angeles, California.
Ibekwe, who also played for the Carson High School's Boys Basketball team, graduated from the University of Maryland at College Park and was a member of the Nigeria National Basketball Team at the 2006 FIBA World Championship where he was one of the team leaders in points (4th) and rebounds (1st).
Aniekan Archibong
Aniekan Archibong was born on May 10, 1981 in California, United States.
He is 6'9″ and weighs 98kg.
He played professional basketball for Dusseldorf Giants from October 2009 to May 2010; BBC Bayreuth from August 2010 to May 2011; LTi Giessen 46ers in Germany between September 2011 and May 2012. In all three teams, he was the co-captain.
He studied at University of Liverpool and University of Pennysylvania.
 Derrick Obasohan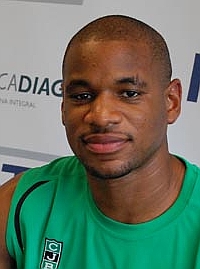 Born on April 18, 1981 in Houston, Texas, Derrick is a professional basketball player.
Obasohan has played in both the top division in Spain, the Liga ACB, and in the second-tier European competition, the Eurocup.
Obasohan represented Nigeria at the 2006 FIBA World Championship in Japan. He won the bronze medal at the 2011 FIBA Africa Championship. He is representing Nigeria at the London 2012 Olympic Games.
Anthony Skinn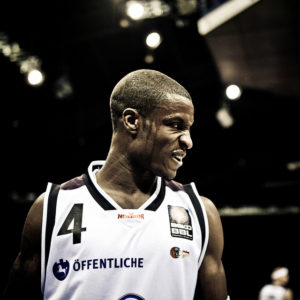 Tony Oludewa Jeffrey Skinn, born on February 8, 1983 in Lagos, Nigeria is a professional basketball player, and a former college basketball player, who played starting guard for the George Mason University Patriots.
In 2006, Skinn signed a contract to play with the Croatian club Split, of the Adriatic League, after he wasn't drafted in the 2006 NBA Draft.
In July 2007, Skinn was invited to play for the Orlando Magic at the Orlando Summer League.
He signed on August 5, 2009, with Pistoia Basket of the Italian Second Division. On Oct 1st, 2010, Skinn signed with the New Yorker Phantoms of the German League.
BN celebrates the doggedness of the team members who made a surprising qualification for the Olympics and have kicked off to a good start.
Goodluck D'Tigers!
Sources: Hoopedia | Wikipedia