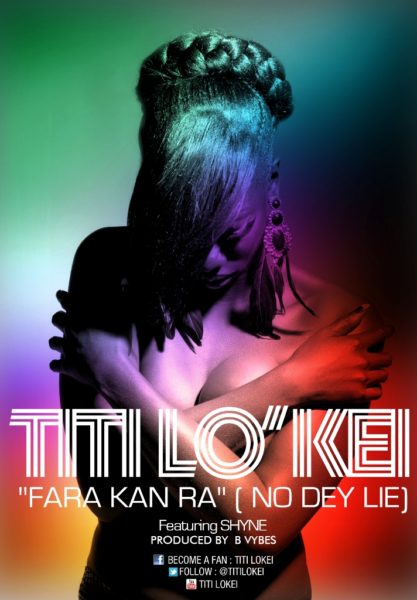 Titi Lo'Kei came out last year with a nicely conceptualized feisty video for her single "Buss My Brain" and ever since has been seemingly on hiatus.
As her dance series, "Dance With Me" is about to debut, she's back with a bang and a buzz, two singles "Fara Kan Ra (No Dey Lie)" (featuring Shyne) and "I Dey Kampe" (both produced by BVybes) , along with her new image to let us know she's here for the long haul.
"I have so much to offer, I just hope people can accept me for who I am."- Lo'Kei.
Ms. Lo'Kei is also excited to introduce her new image which she teamed up with Fashion Designer/Stylist Bukola Aré to create. She went from Hip Hop's innocent sweetheart to the highest level of sexy with an edgy. The new look is certified feisty!
"I am more than humbled to have had the opportunity to work on Titi's new Project, she's a Major Talent. I am confident the world will enjoy what she has to offer."- Bukola Are
Stream and download below.
Enjoy!