Yes, we know it's been a while but what better way to re-introduce ourselves than with an absolutely fabulous wedding on BN Our Wedding Story!

Miriam Bamidele & Oyedotun Onabanjo's wedding was so thoroughly gorgeous! From their colourful traditional engagement to their exotic Nikkai and stunning reception. Dotun's proposal to Mimi was swoon-worthy (ladies, we advice you to leave this page open for your Mr. to read!) while their wedding reflected their love for world travel, rich culture and the joy of their families (the Zapphaire & Furtullah teams definitely went all out). The couple tells BN that the best part of their day was "celebrating our special day with all the people we love. That made the day even more beautiful…" awww so sweet!
For all you intending brides and grooms,  Mimi and Dotun have this nugget of advice for your big day, "Enjoy every moment…it goes by so fast!"
The day may go by fast but the happy memories linger forever…Enjoy.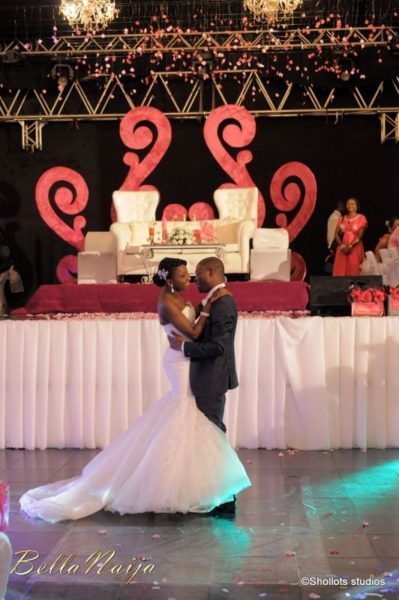 ***
How Mimi & Dotun Met
by Miriam
Dotun and I met about 6 years ago while we were both at university. My friends and I had been invited to a house party which was being held at Dotun's house. I remember he walked past my girlfriends and I whispered to one of them that I thought he was so cute! 🙂
Later that night, somehow, we got talking and found that we had a few things in common. We swapped numbers and he called the next morning! We decided to go see a movie later that week and that was the beginning.
Spending time with him, I grew to know him as a hardworking, loving, kind and thoughtful man. How could I not fall in love with him? 6 years on, he has become not only the love of my life but my confidante and best friend. Everything is better when I'm with him. We could be doing nothing and it would still feel great! Not to mention he is a great cook too which makes me love him even more (if that's possible). I'm so glad fate brought us together and I cannot wait to spend the rest of my days with this amazing man 🙂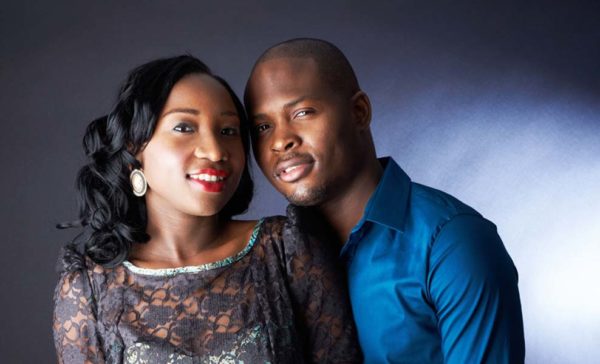 How Mimi & Dotun Met
by Dotun
It always starts with the question: "How did you meet?" I usually reply: "At my house"
This follows with an elaborate nod and a look which says "go on".
I explain, it was my friend's birthday party, which I hosted at my house. Initially, the party was to take place elsewhere but someone backed out on my friend at the last minute.
I guess this was all part of God's plan for us.
Miriam always responds that the main reason she came to the party was when my friend confirmed to her that there would be food at the party!
There I was, shuttling up and down trying to be a good host and there were Miriam and her friends, scoping the lads and giggling. That was when I first saw Miriam.
I asked the ladies to join the party as they didn't just come to eat! They took me up on my offer and the party continued. That was when I sought the courage to ask Miriam for a dance and she smiled and agreed. I had to attend to other guests at the party but I didn't want to let her go nor let anyone else chat with her. I politely asked her to hold my drink and told her I'd be back shortly and she did!
After the party, I offered to give her my number but she gave me hers instead and said "call me". I called her the next morning and we met up several times after that. I remember the first meal she cooked me was yam and cornbeef stew. It was probably the tastiest yam and cornbeef stew I've ever had lol! I knew she was a keeper.
There's truth to the saying " the way to a man's heart is through his stomach".
As time went on, I would always pass by her halls of residence on my way to work or find a way to divert there day during my day because seeing her even just for a little bit, brightened my day.
Through the years I've come to know Miriam as a not just a beautiful and smart woman, but a loving and kind person too. She is not only the love of my life but also my best friend. We've had so many memorable moments : Birthdays, Anniversaries, and fun Holidays together.
The best of which were the day i met her and the day I asked her to be my wife. I look forward to our future together, growing together and loving her a little bit more with each day.
The Proposal
by Mimi
For my birthday last year, we planned a trip to Bangkok, Thailand. On the day of my birthday, Dotun had planned the perfect day; Shopping during the day and a beautiful dinner afterwards. I wasn't expecting anything too grand as we were in a foreign place but he really outdid himself.
He had picked the perfect restaurant with a friend of mine who lives over there. There were roses waiting for me at the dinner table as well as the most gorgeous birthday cake. I was in heaven!
I didn't think my night could get better but boy was I wrong! After dinner, we went back to our hotel room which had been transformed. There were rose petals and candles everywhere, the bath had been run and there was yet another beautiful cake waiting for me.
I was so excited and grateful that he'd put in so much effort into making my day perfect. We decided to sit down and talk and take in the whole day.
Ihad no clue what was about to come. While we were talking Dotun started sweating and he looked little nervous. He started to tell me how much he loved me and asked me how i felt about spending the rest of my life with him.
That's when he got down on his knee, brought out the cutest ring from his pocket and asked me to be his wife!
My head was spinning as I was not expecting a proposal on my birthday! I said "YES" many times over 🙂 I nearly dropped the ring as I was so excited and shaky. It was truly a beautiful night. My birthday now holds even more meaning to me as I will forever remember it as one of the happiest days of my life. Thank you Dotun for making me the happiest girl in the world.
_________________________________________________________________________________
Miriam Bamidele and Oyedotun Onabanjo will always remember the whirlwind of love, joy and excitement that took place on the 13th and 14th of April 2012.
Mimi and Dotun's wedding story kicked off at their traditional engagement ceremony in Abuja as both families along with their friends gathered to celebrate this blessed couple. Lilac, purple and silver hues shone all around the venue, however, the couple stood out in their rich turquoise and silver aso-oke. With her hands and feet decorated in stunning henna style, Mimi was ready to shine on her big day while Dotun's bright smile made it clear that he was ready for the next step of nuptial bliss!
On Saturday, 14th of April 2012, it was time for the main events, Mimi and Dotun's Nikkai and Reception. All eyes were on the bride as she walked into the exotically designed venue in her royal blue garb, her dazzling gold hairpiece perfectly complemented the golden trim of her sari and her groom Dotun's elegant attire. The entire event had a royal mien as Mimi and Dotun were joined as one with prayers and blessings.
Finally, it was time to party! Mimi transformed into a dazzling bride in her beautiful tulle wedding dress with her hair styled in a unique side braid and a pop of colour from her pink bridal shoes. Dotun looked handsome in his bespoke suit paired with a silver tie. The couple's friends and family enjoyed a thrilling day as Wizkid performed as the couple entered the venue and then the rest of the day was filled with more treats and more importantly, a celebration of Mimi and Dotun's love and the start of their life together as one.
BN wishes Mimi and Dotun all the best in life and love. May each day be filled with blessings and joy!
***
Traditional Engagement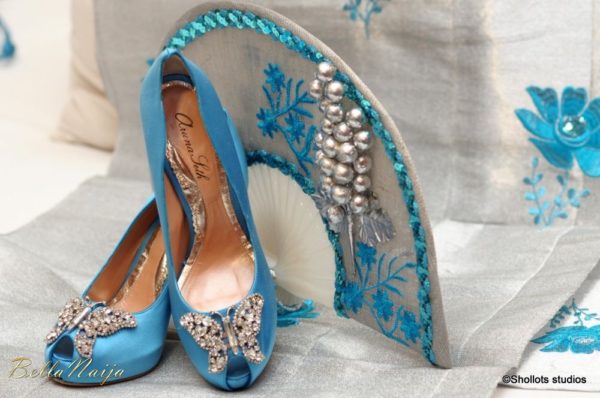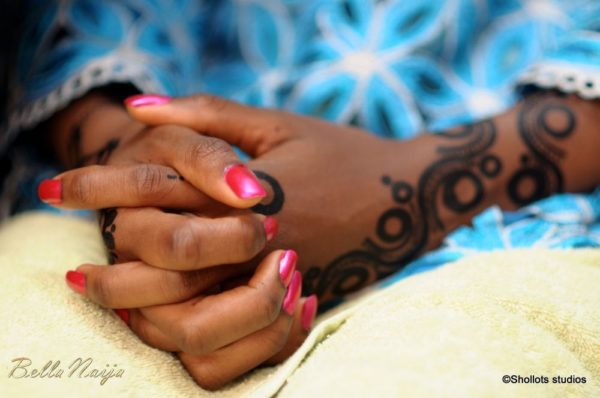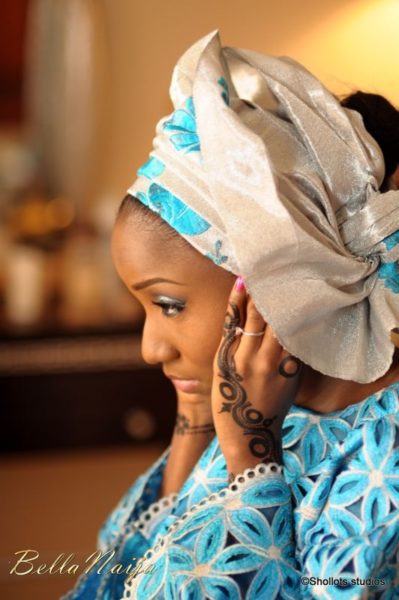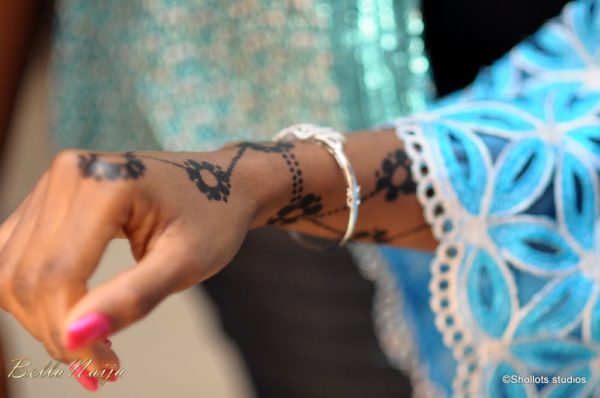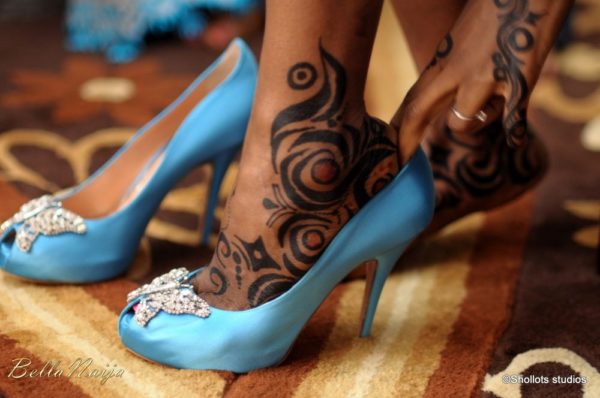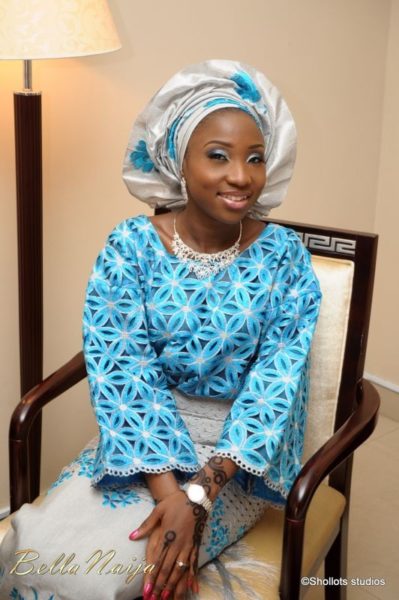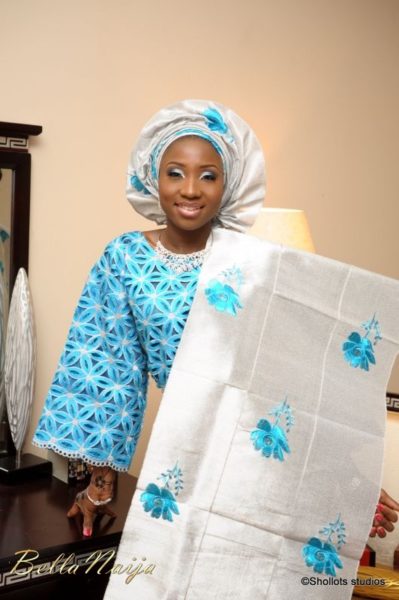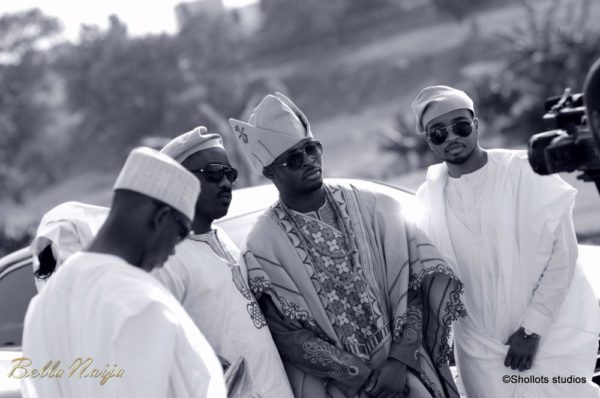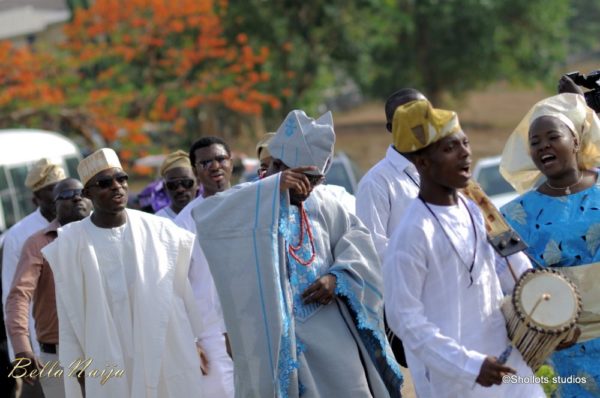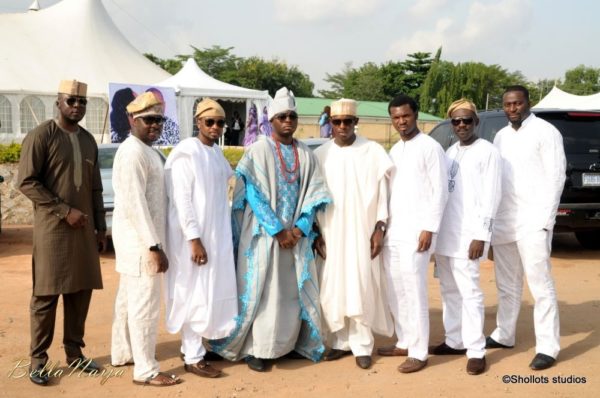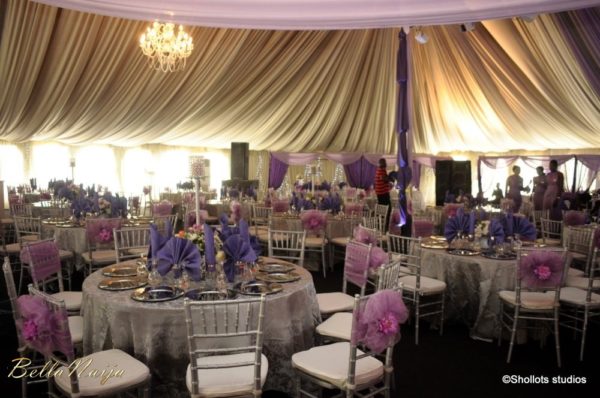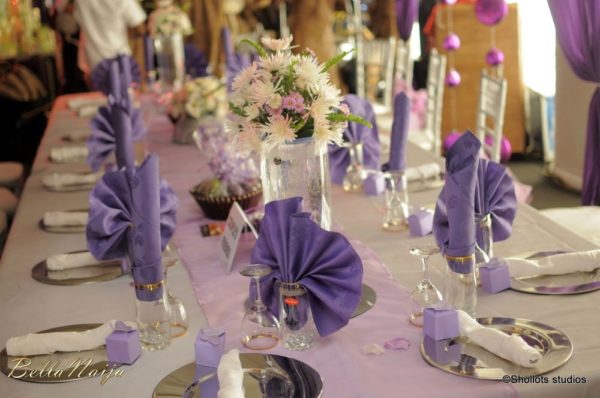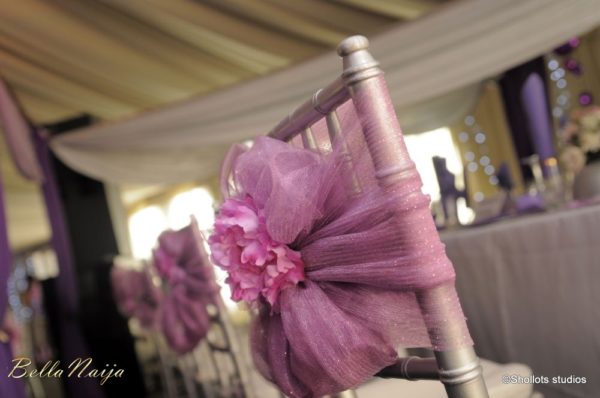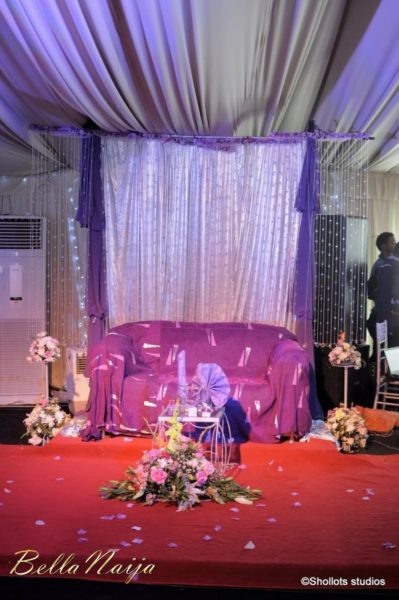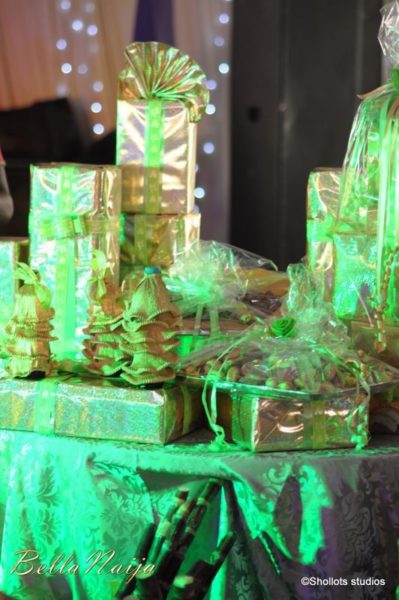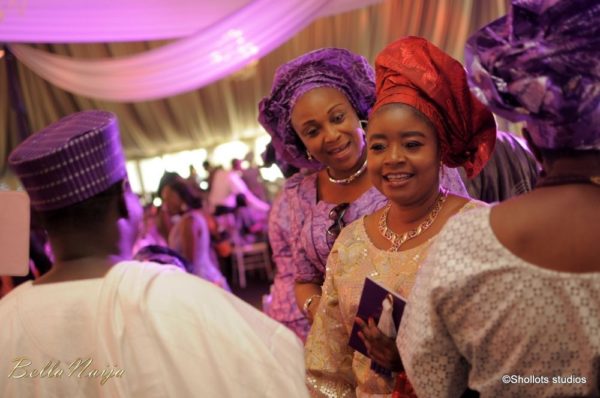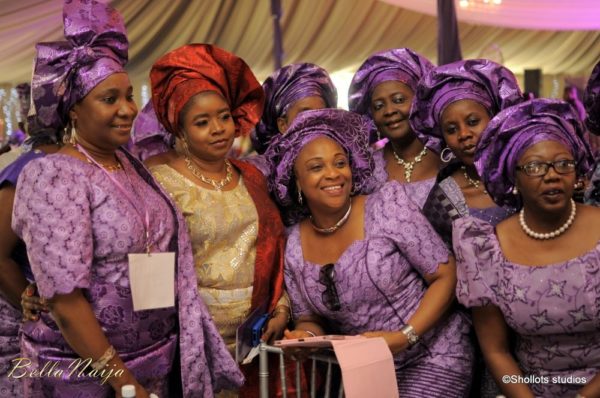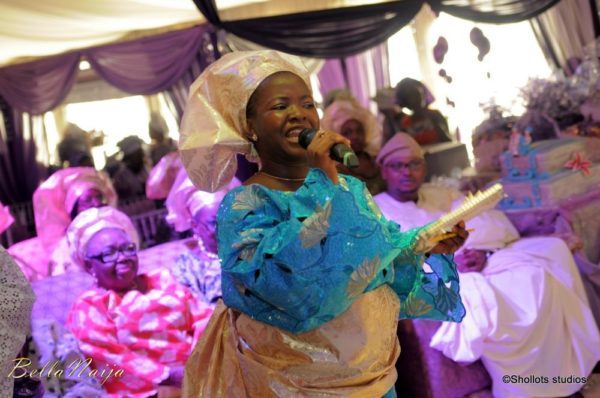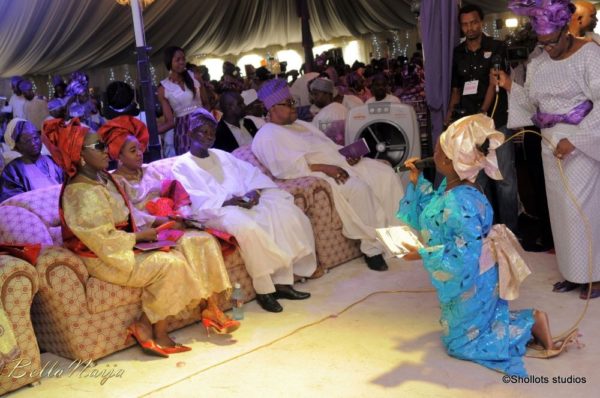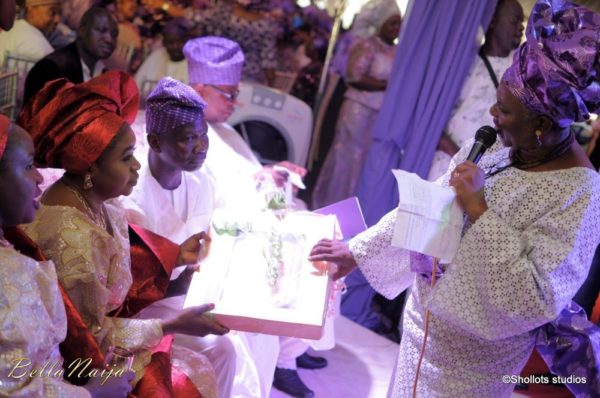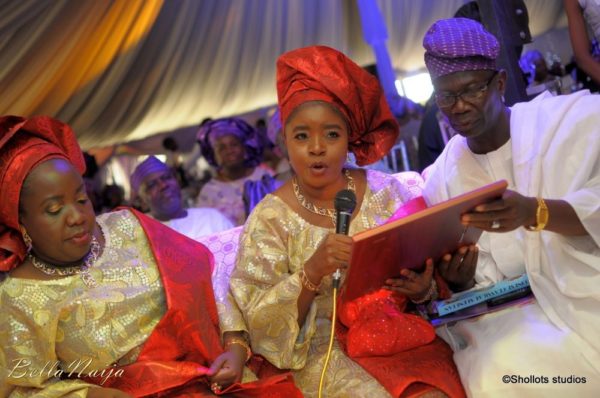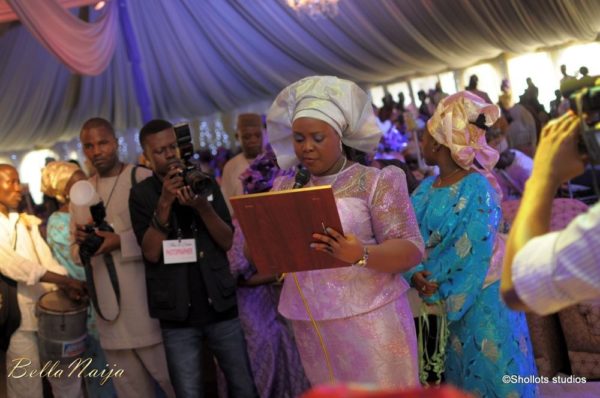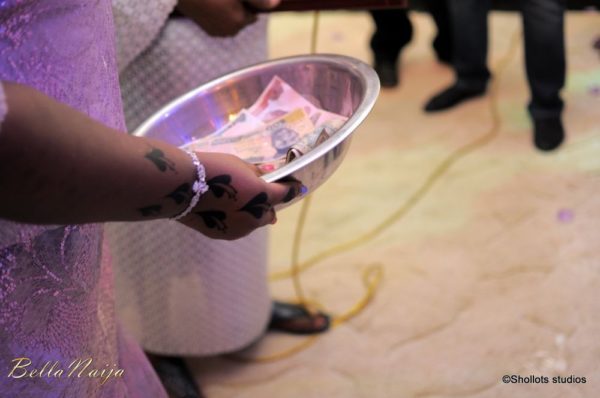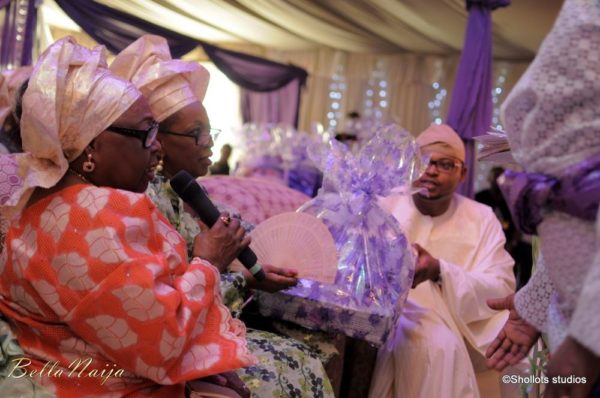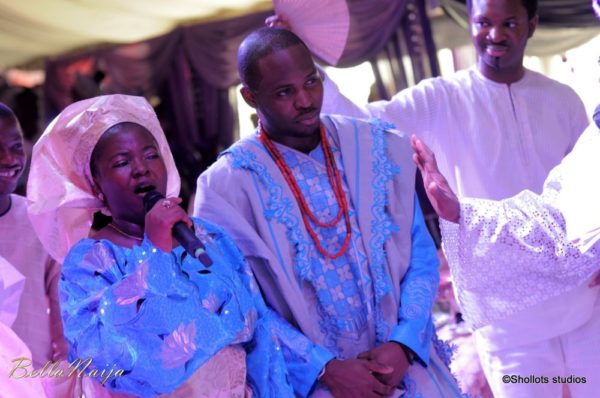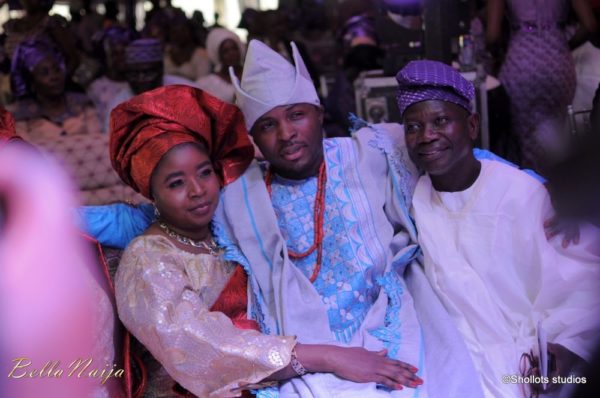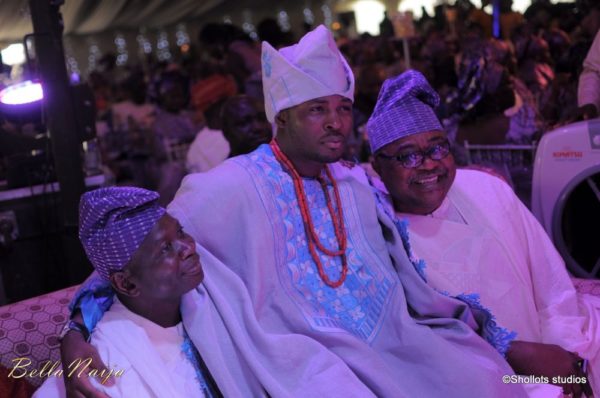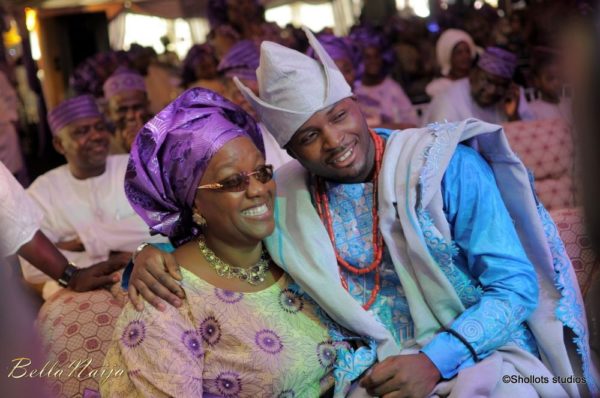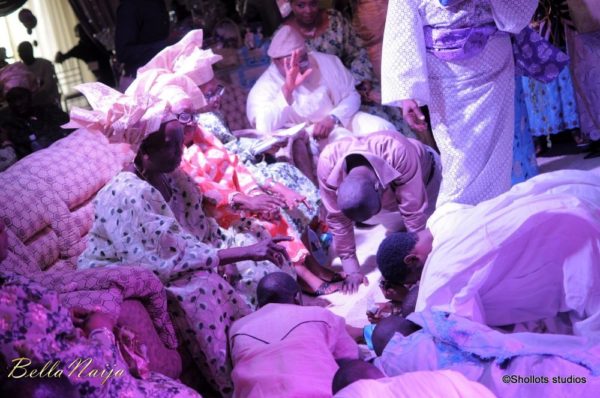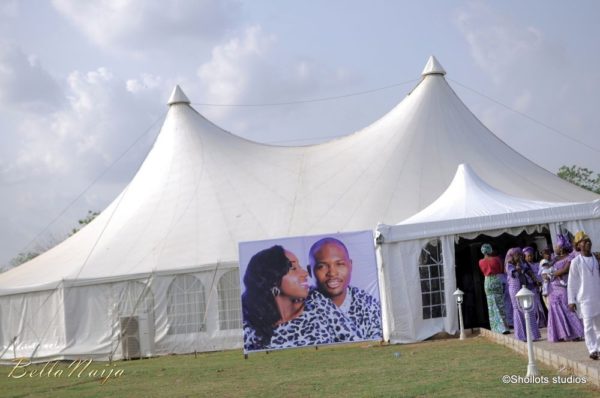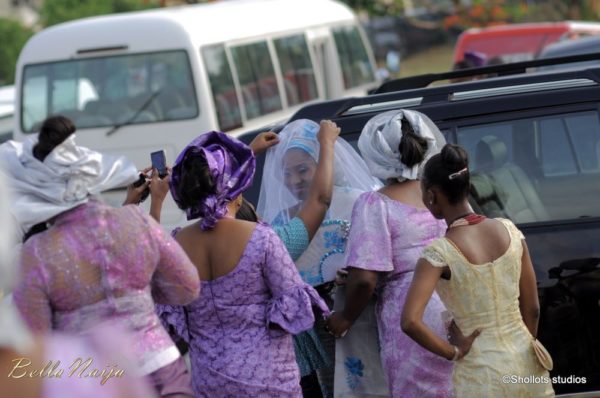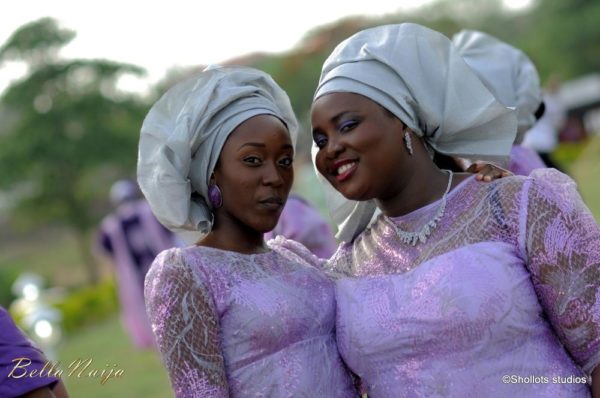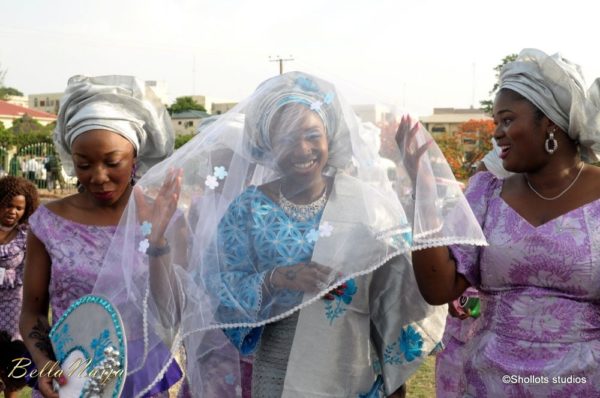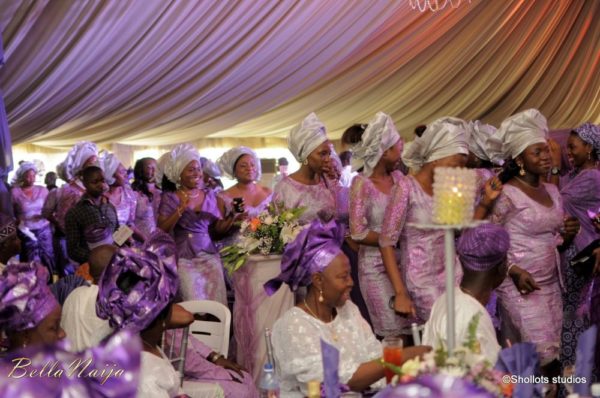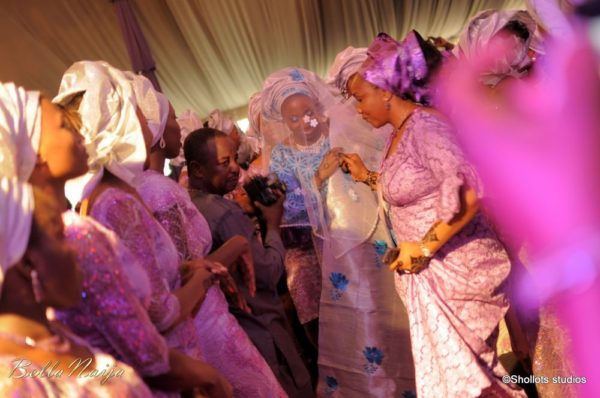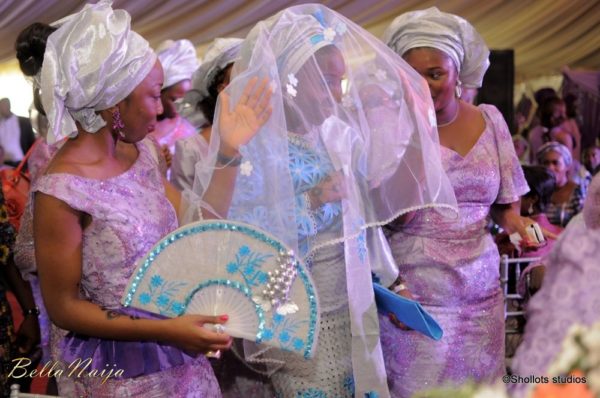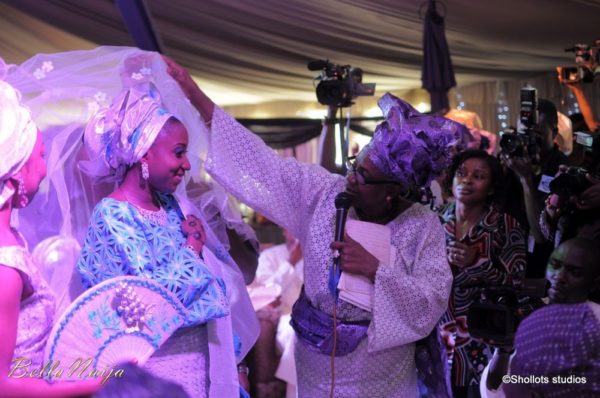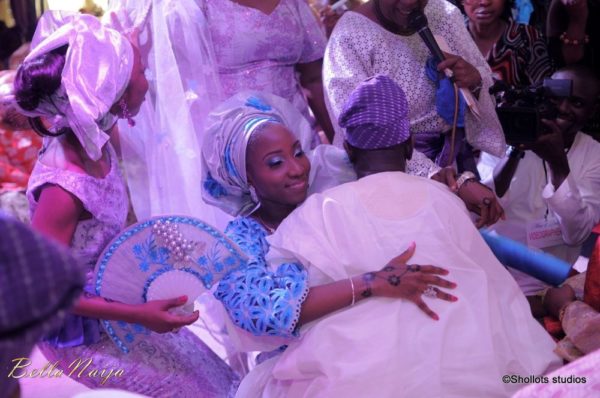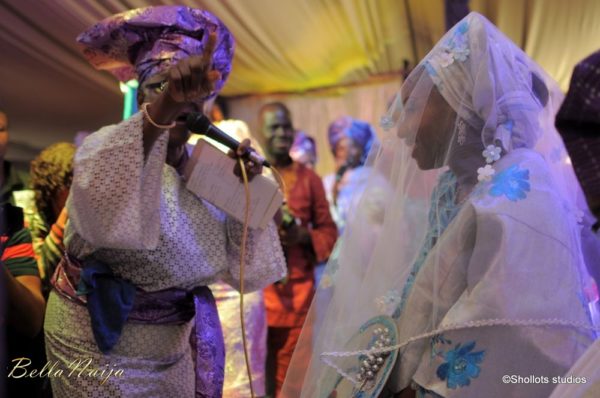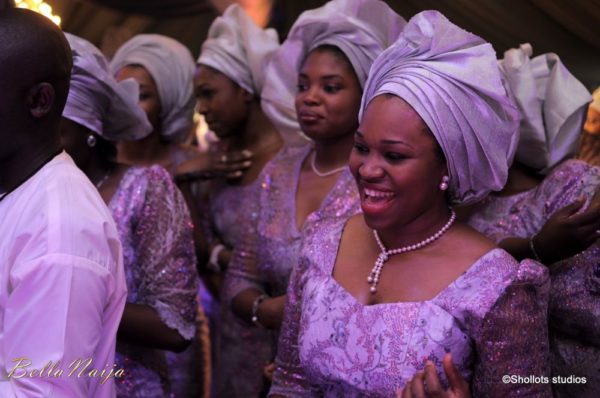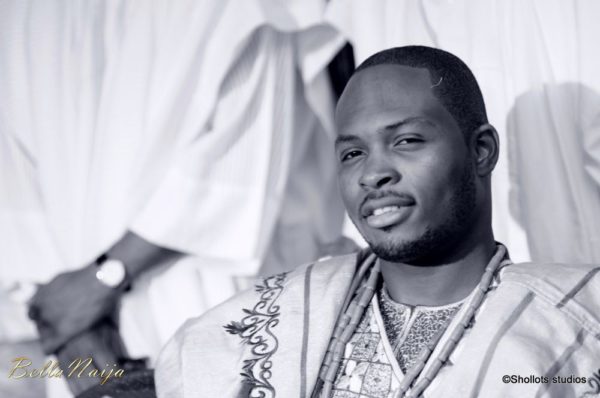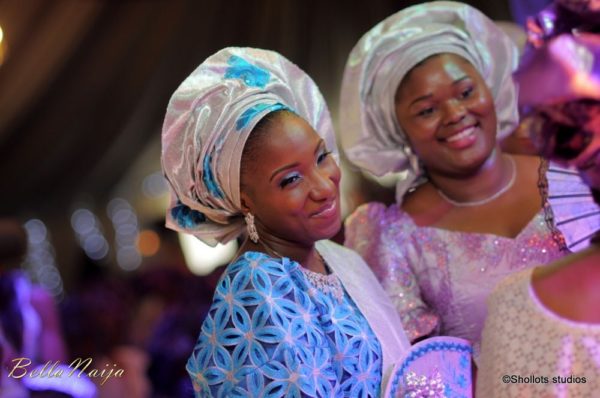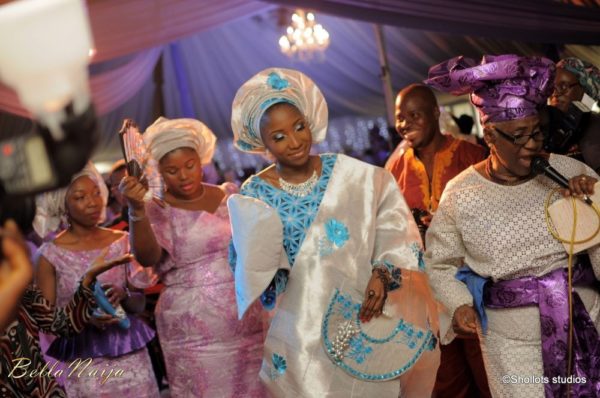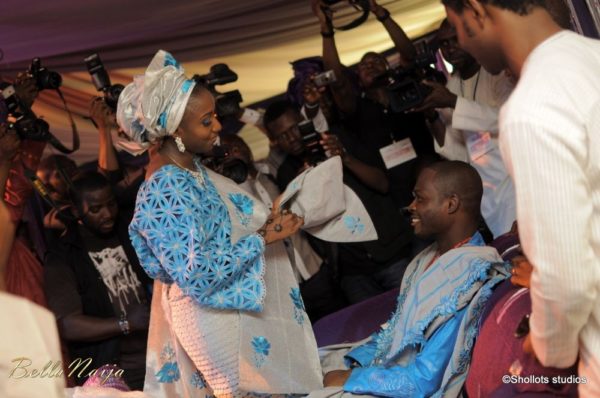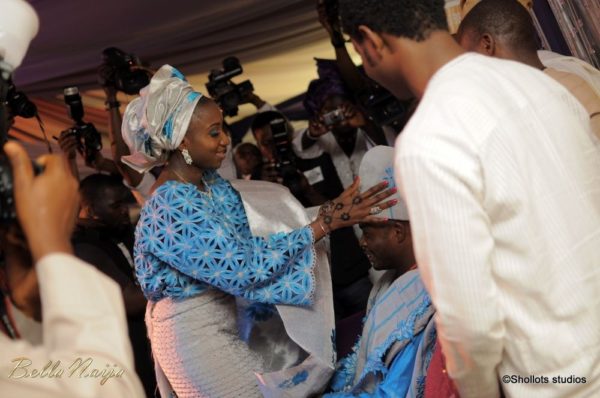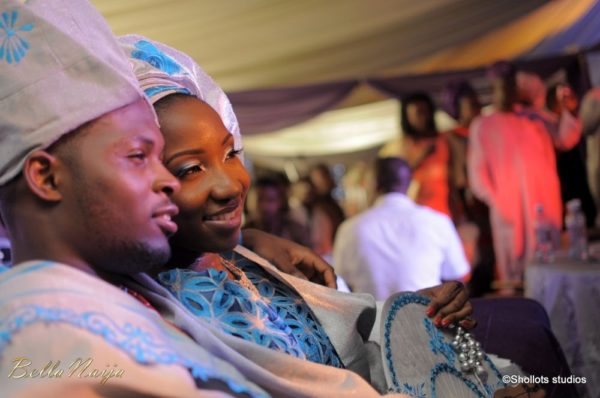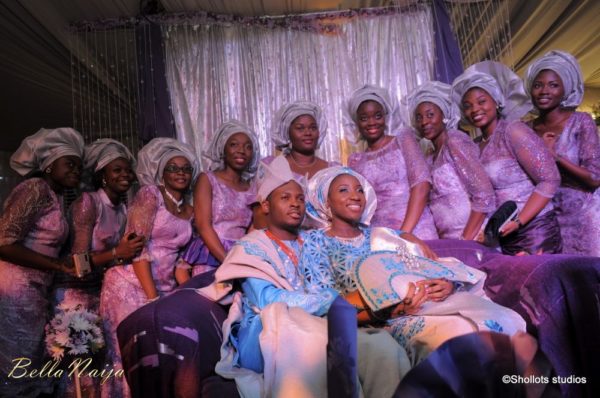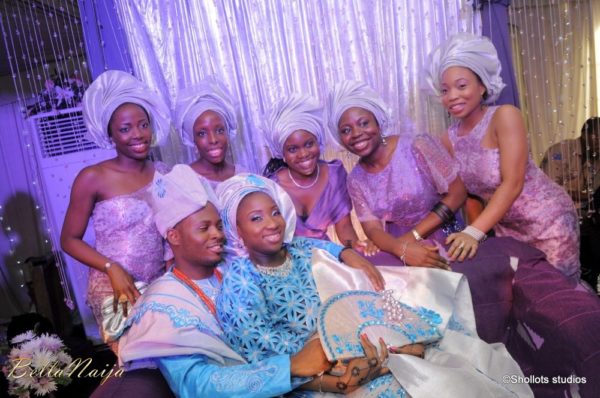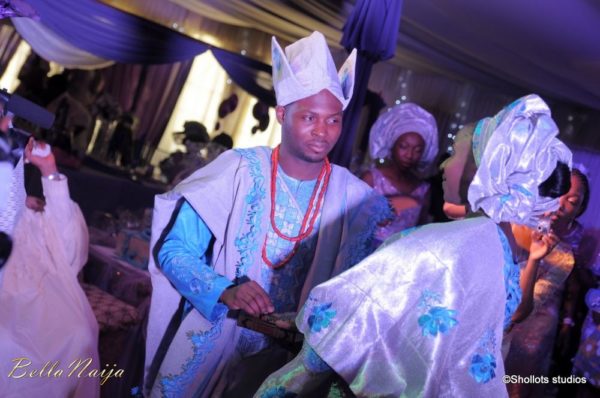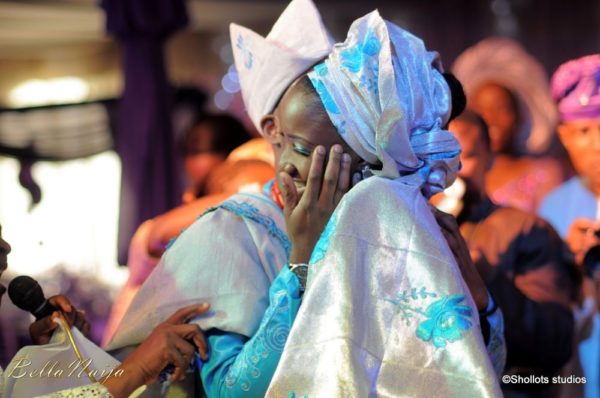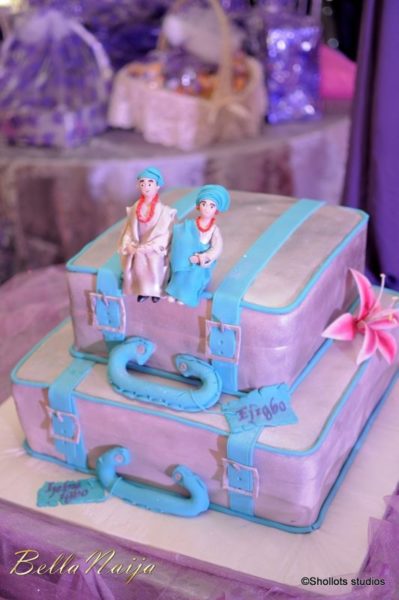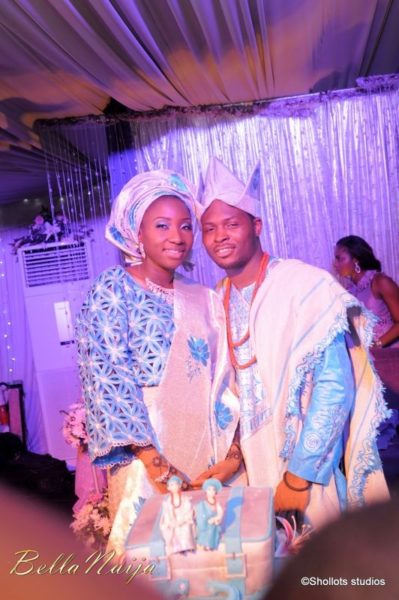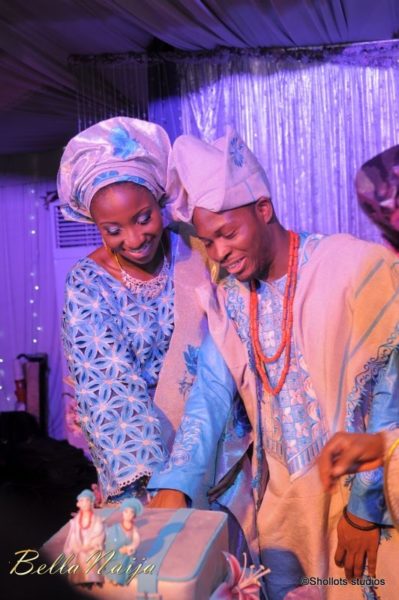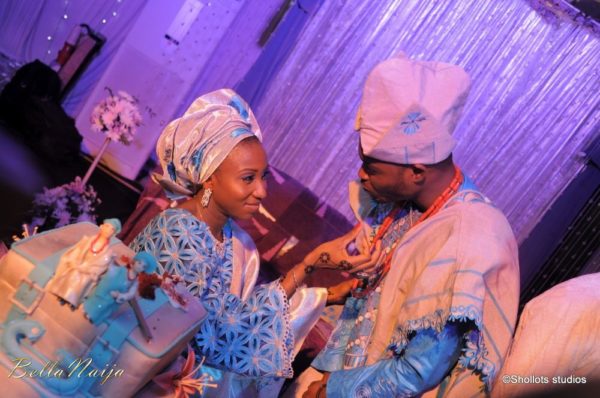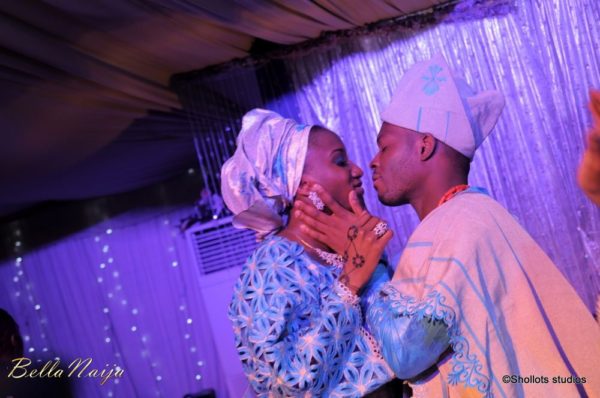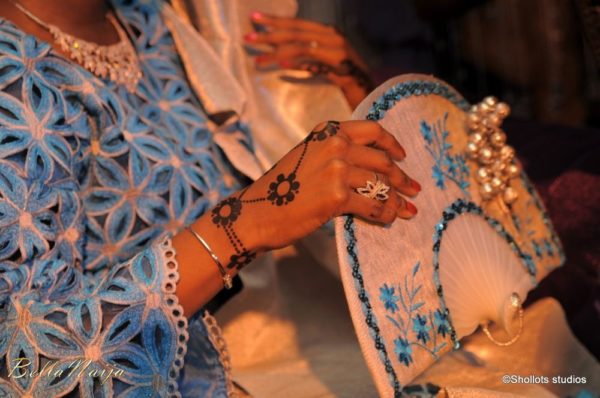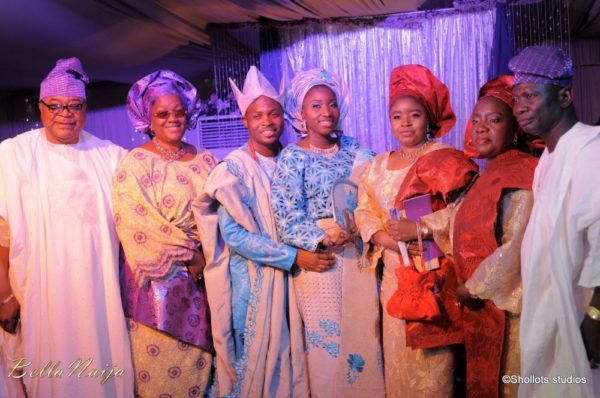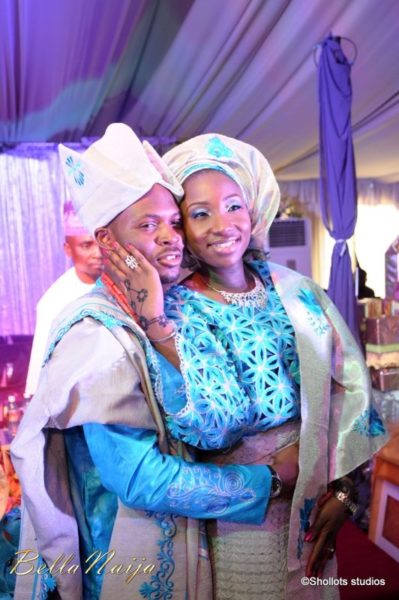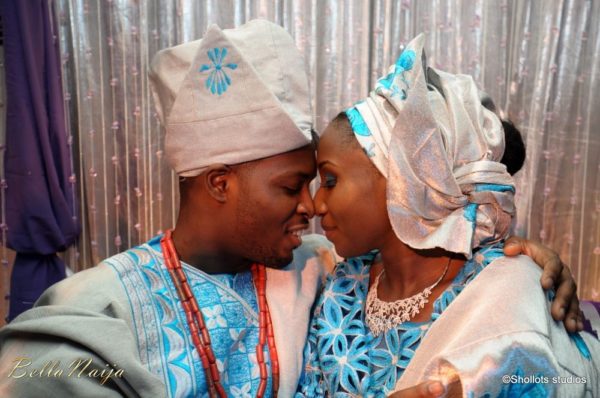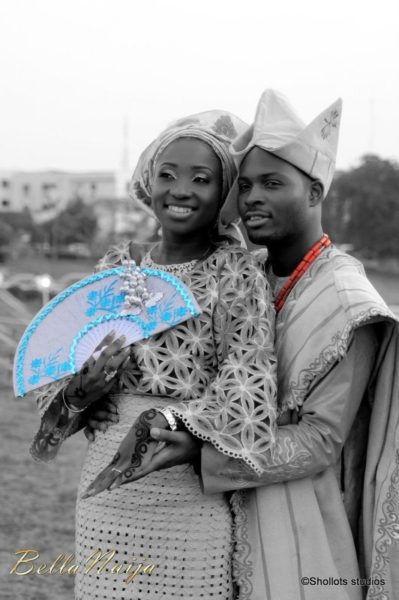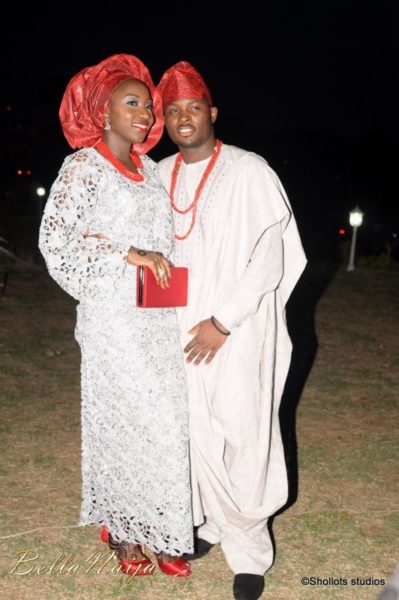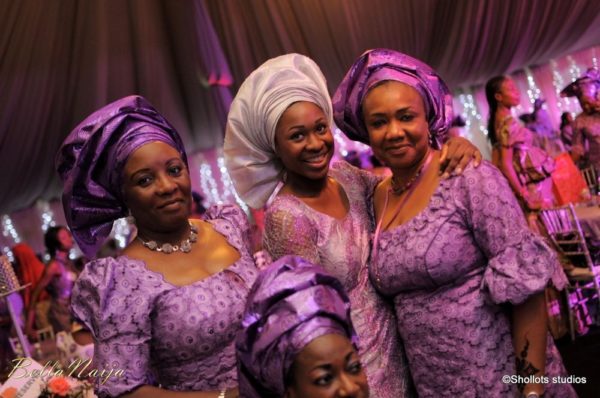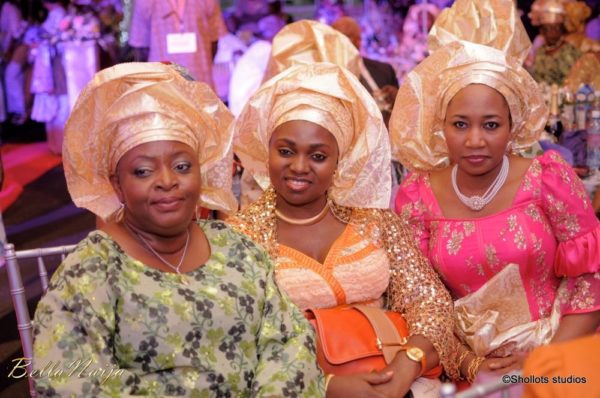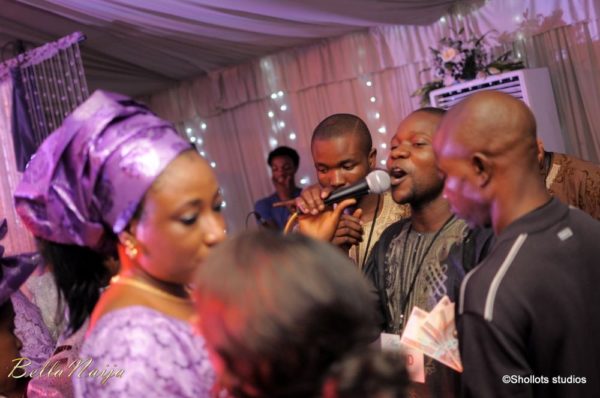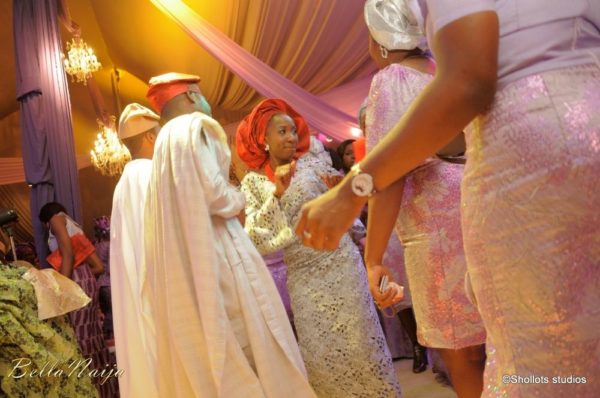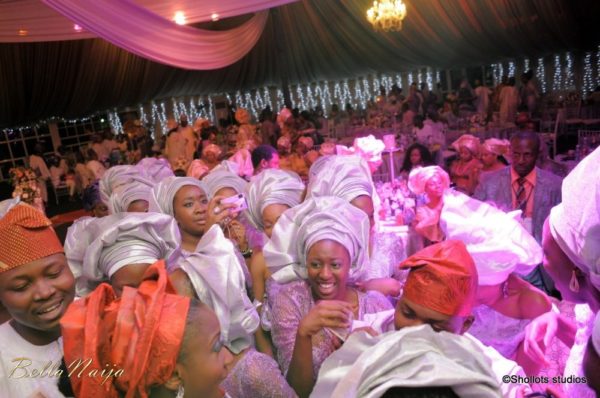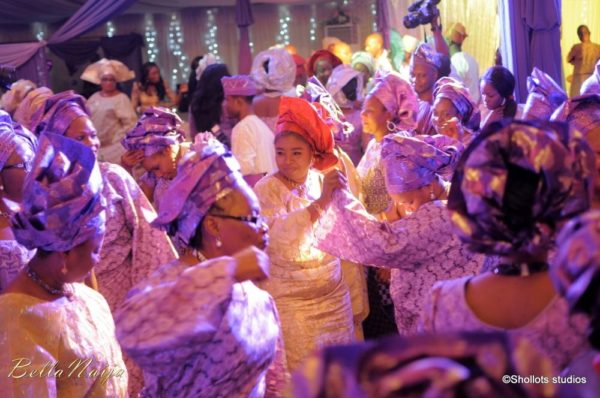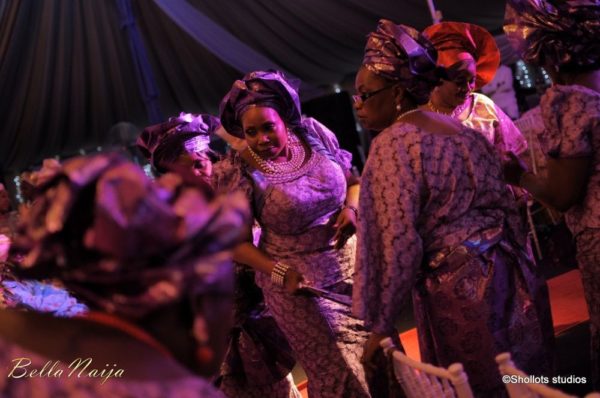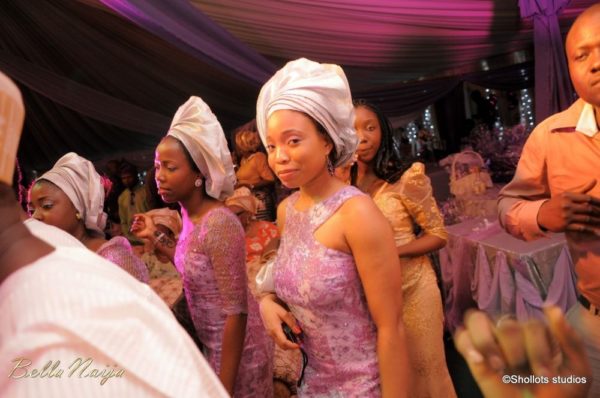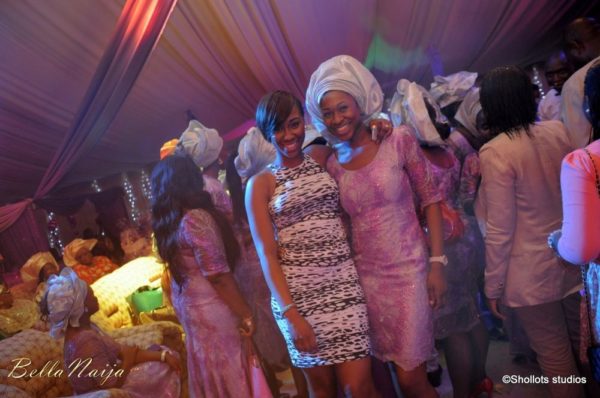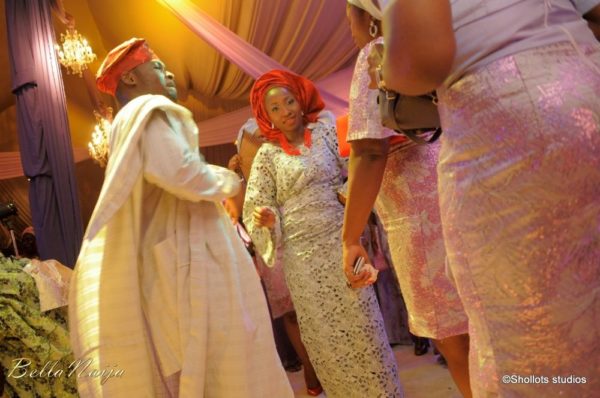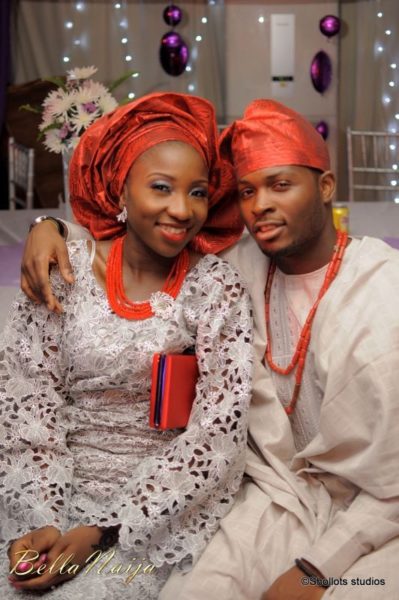 Nikkai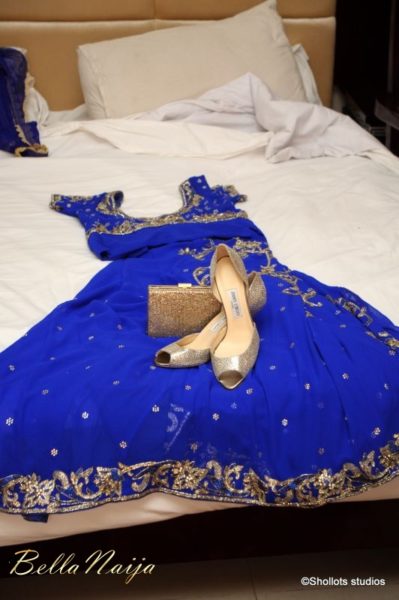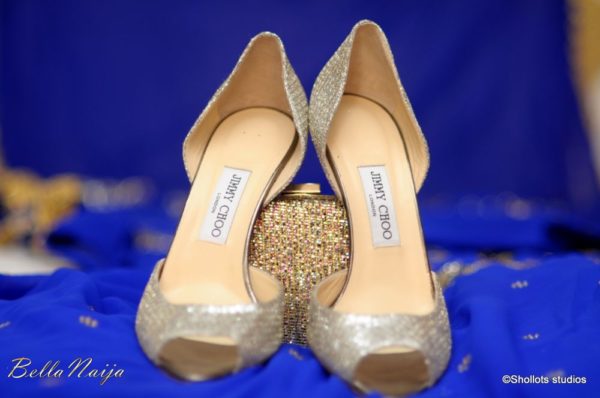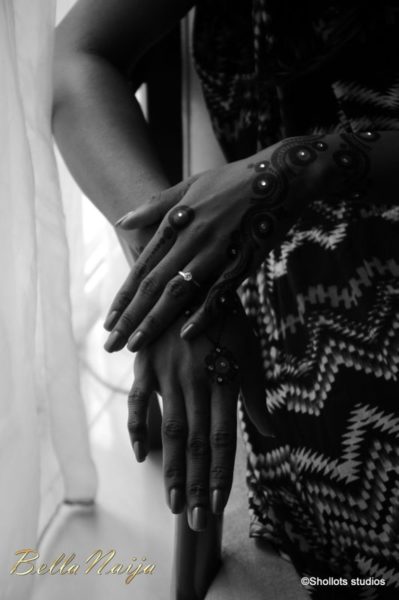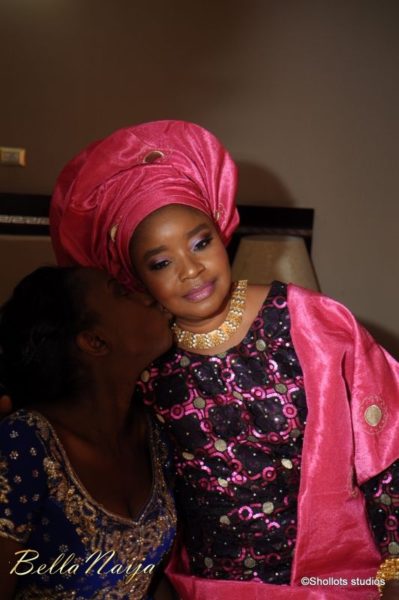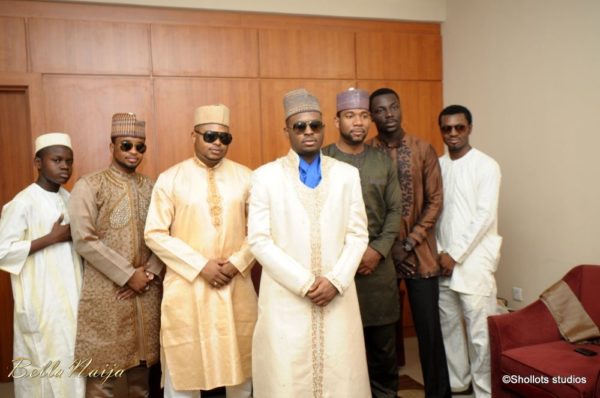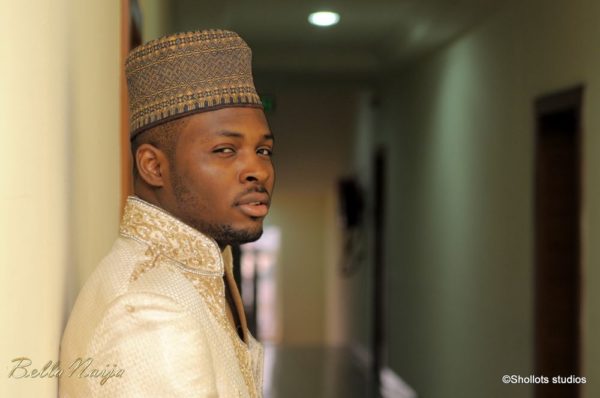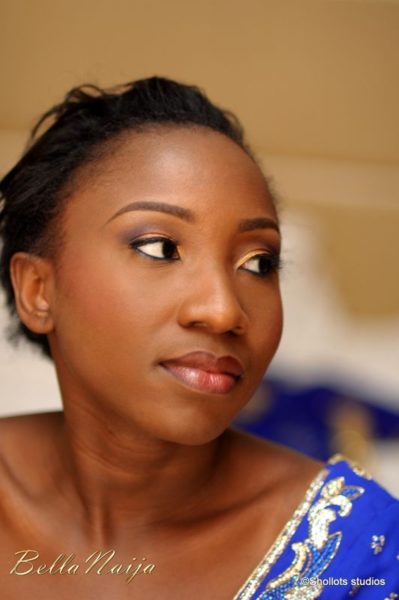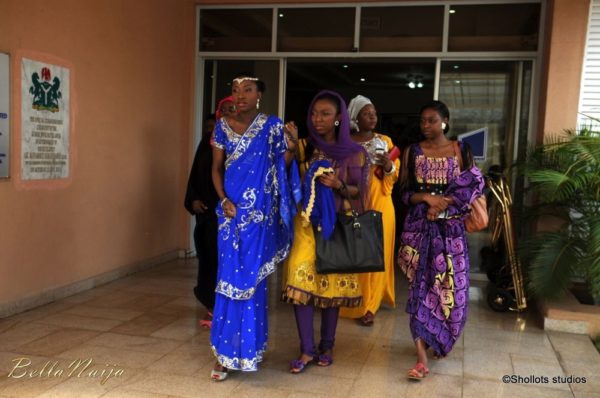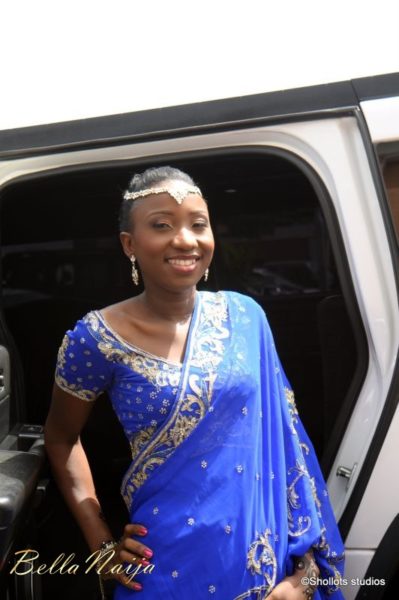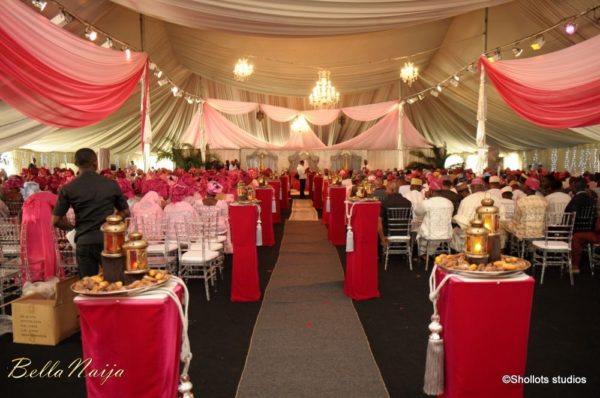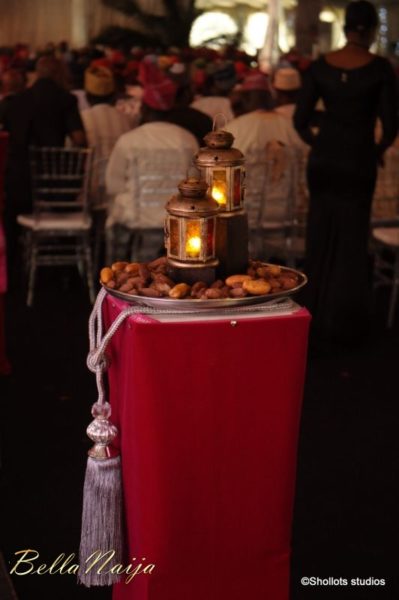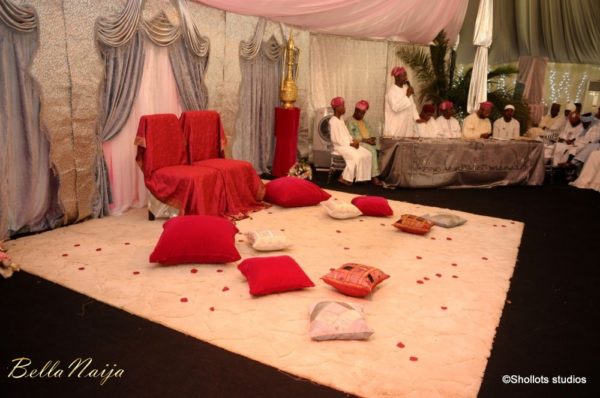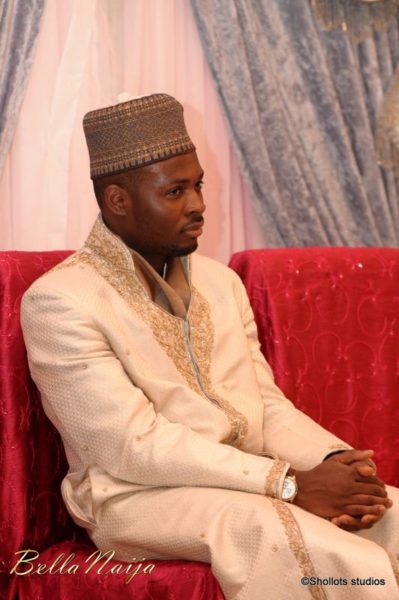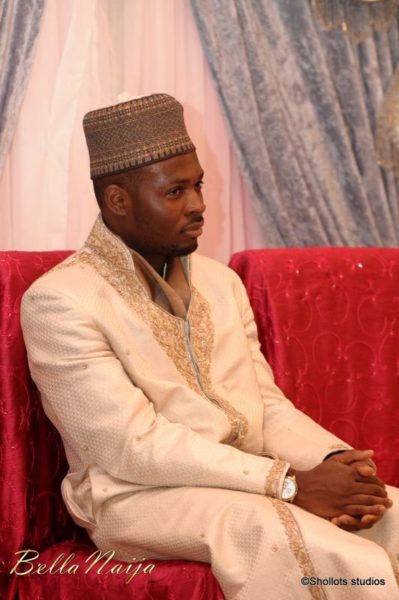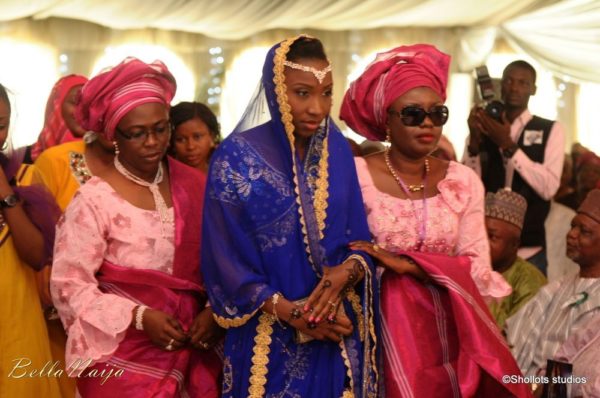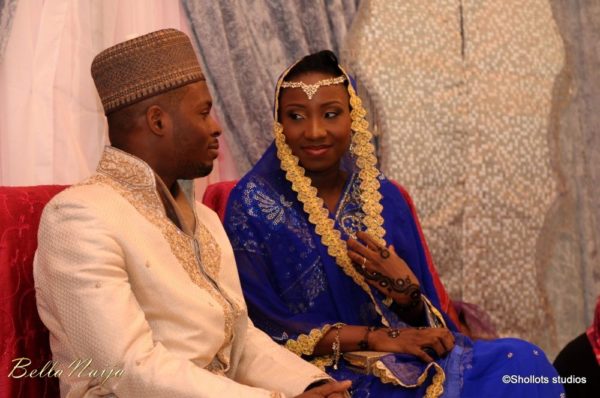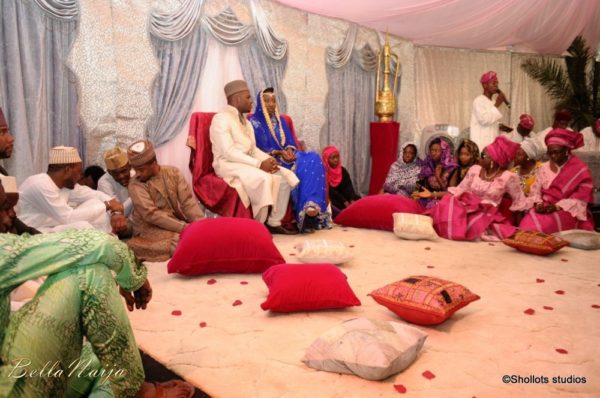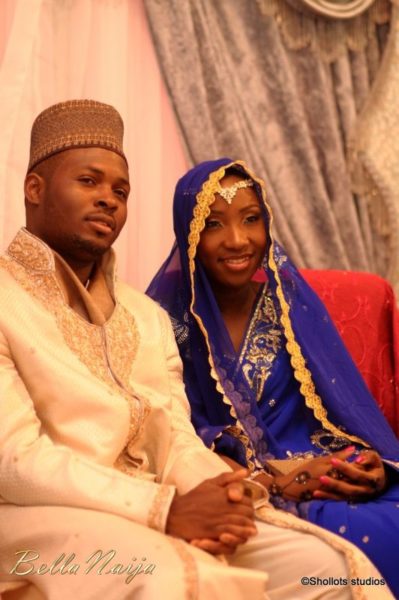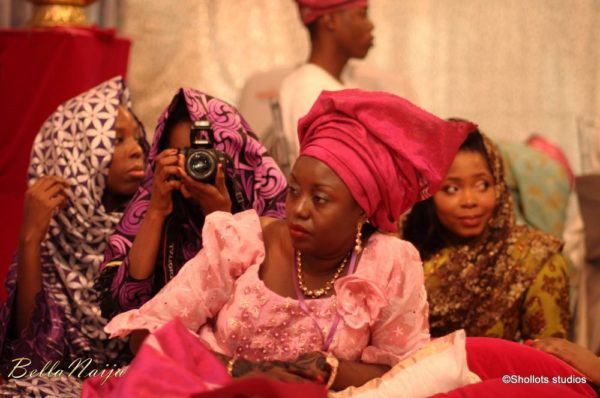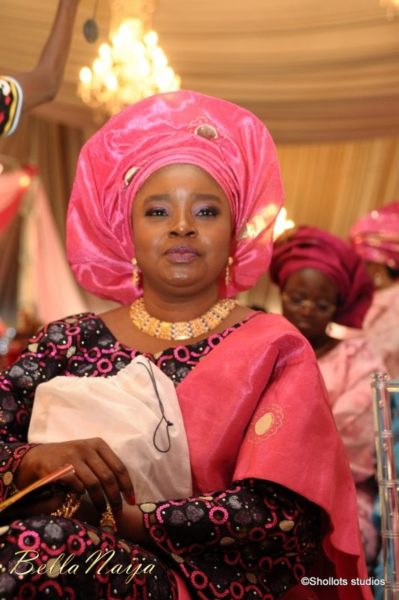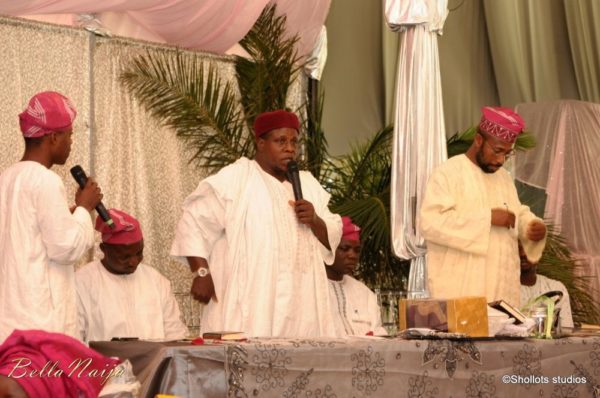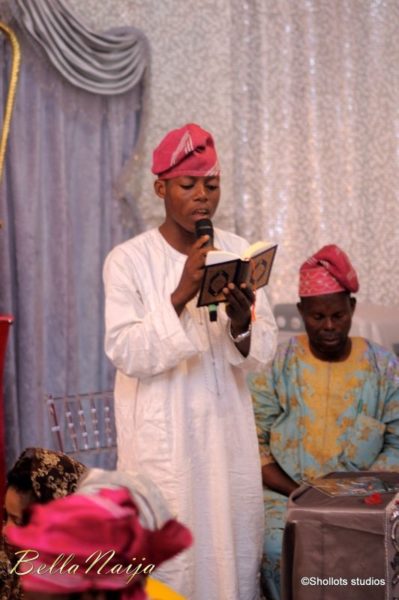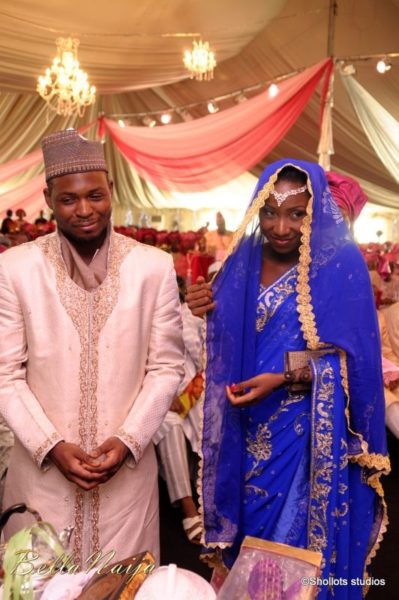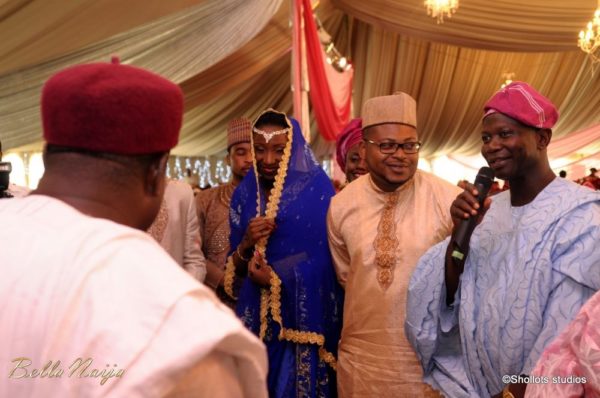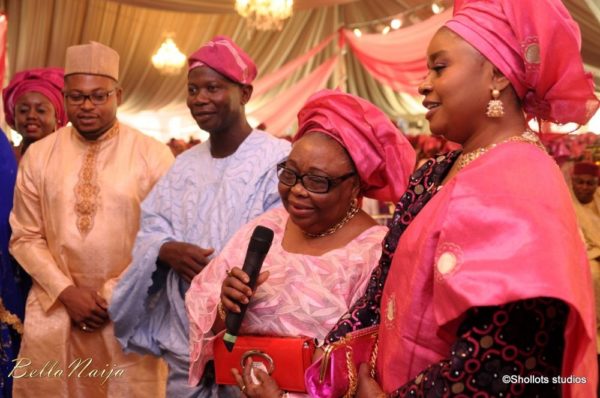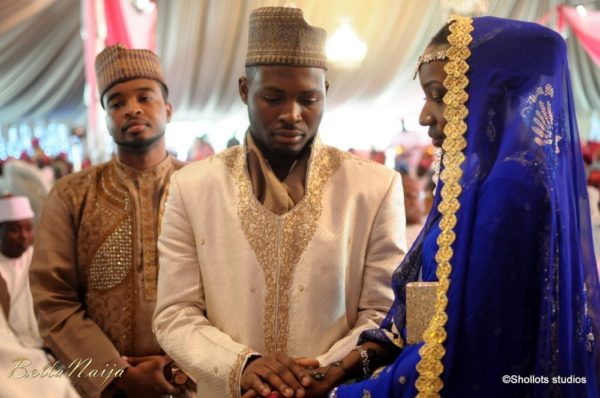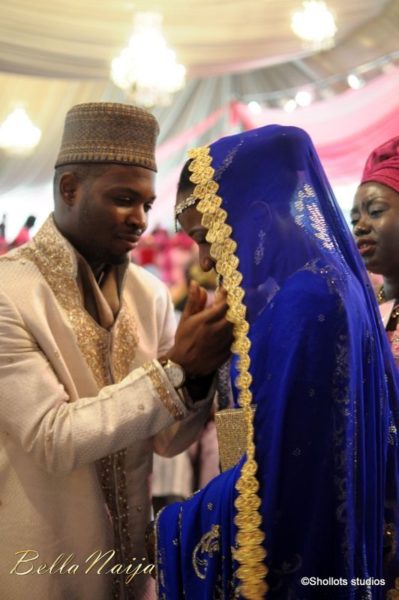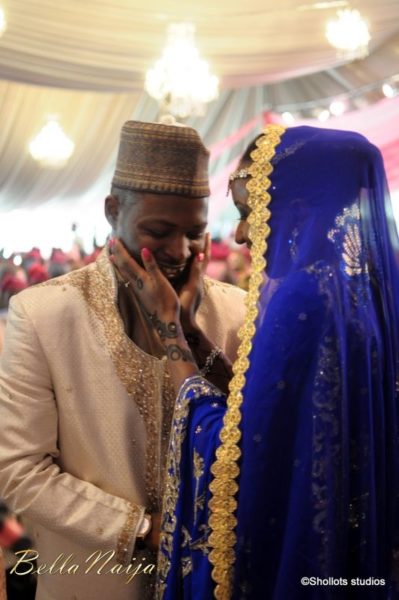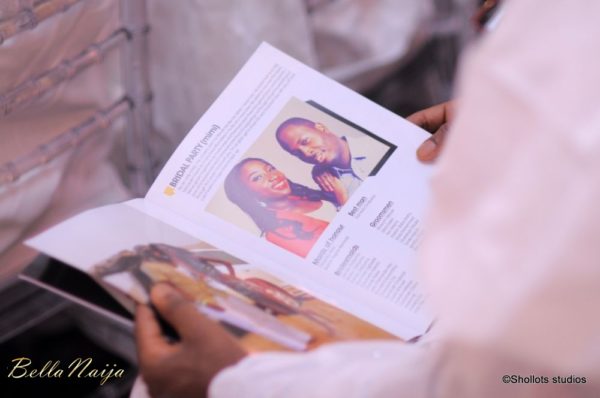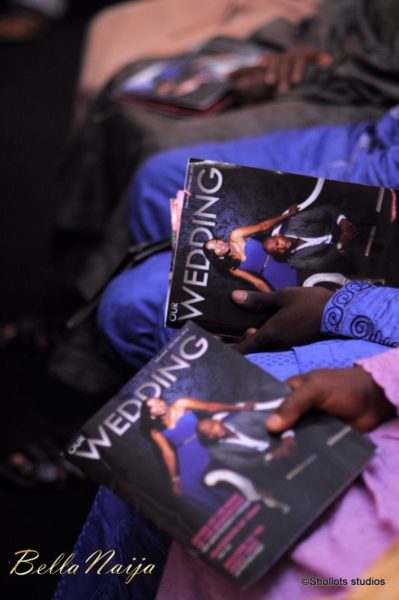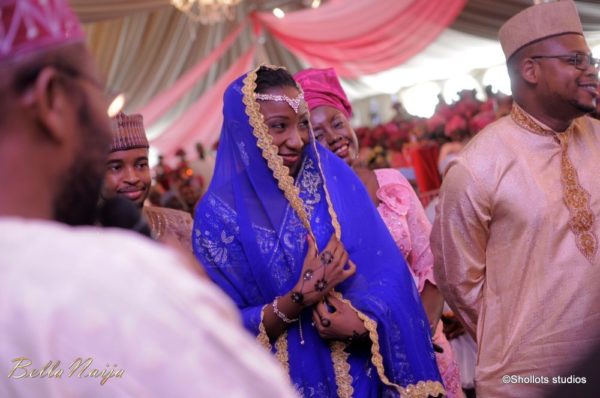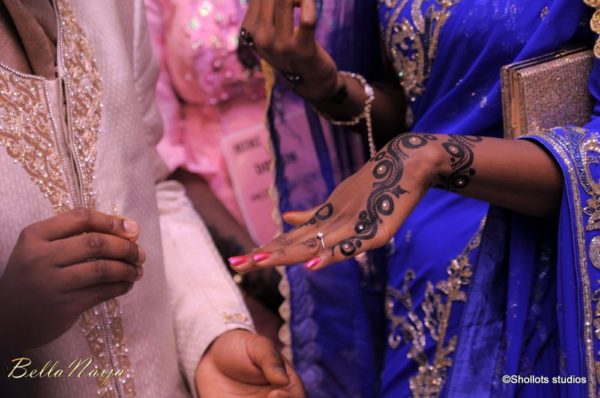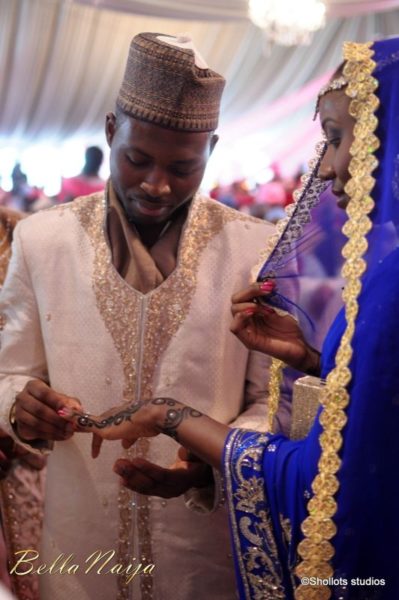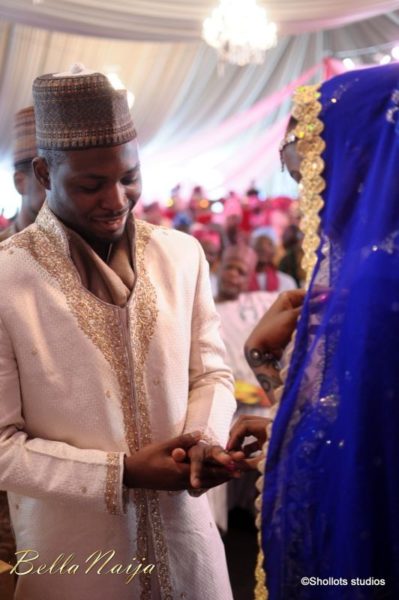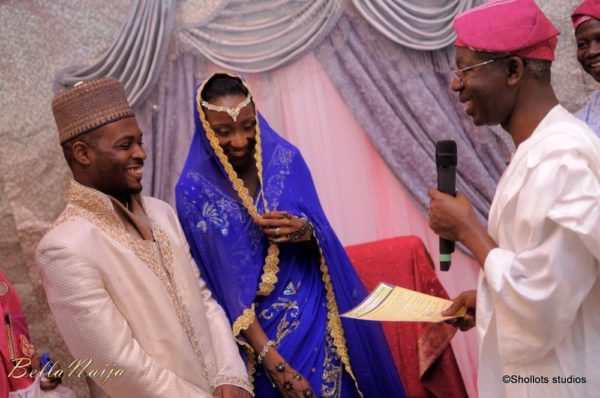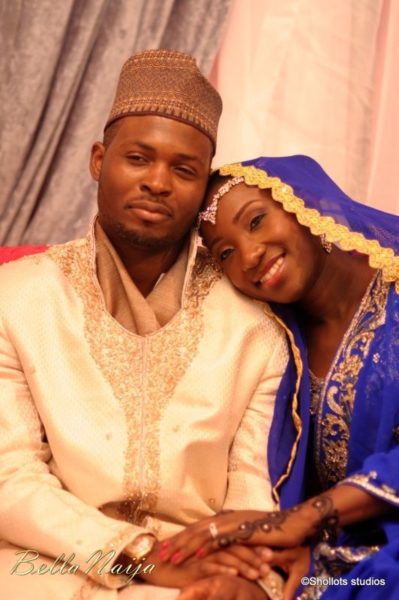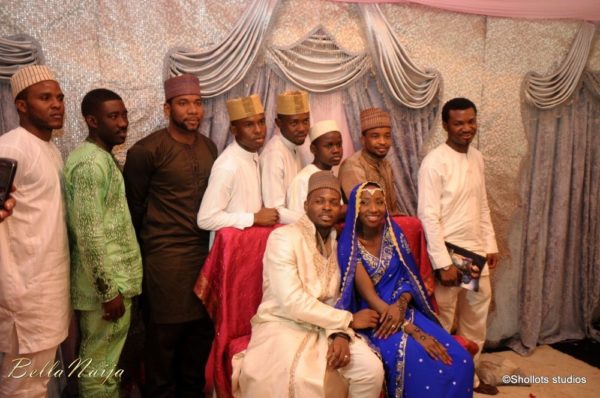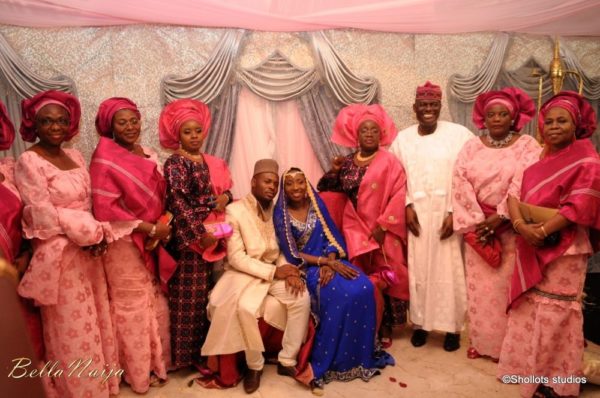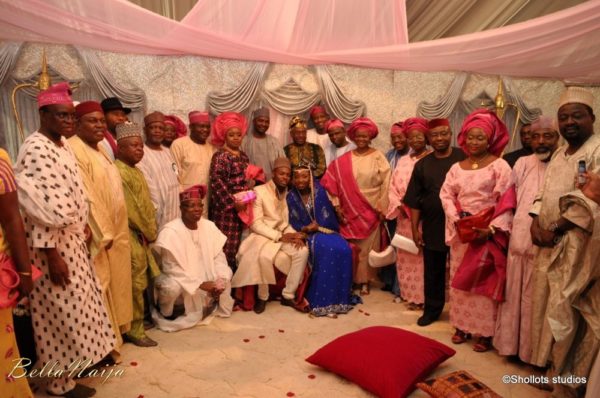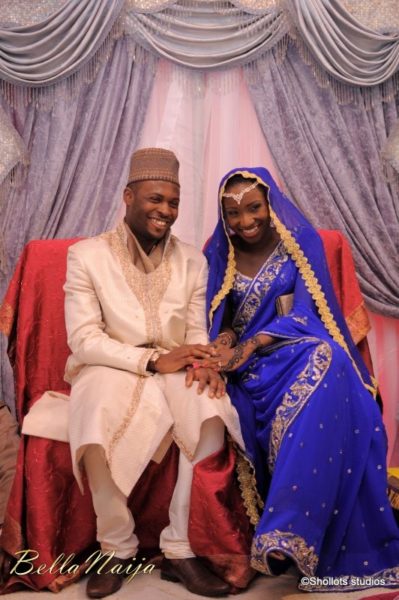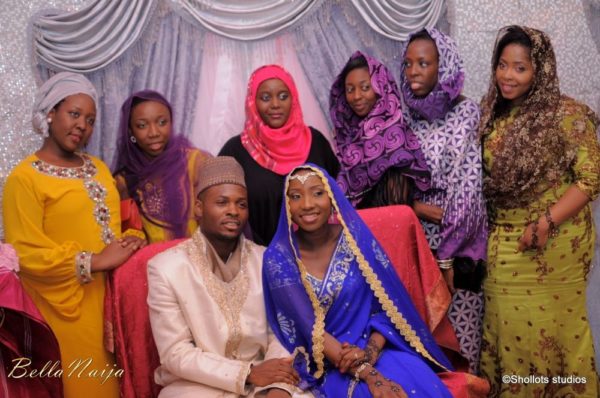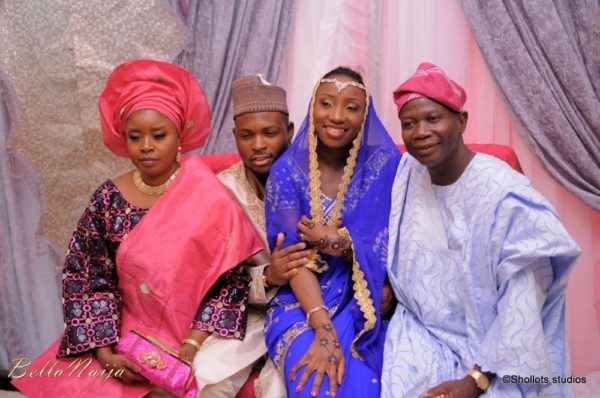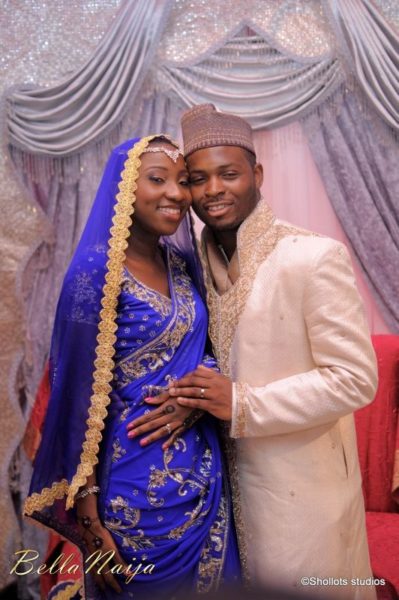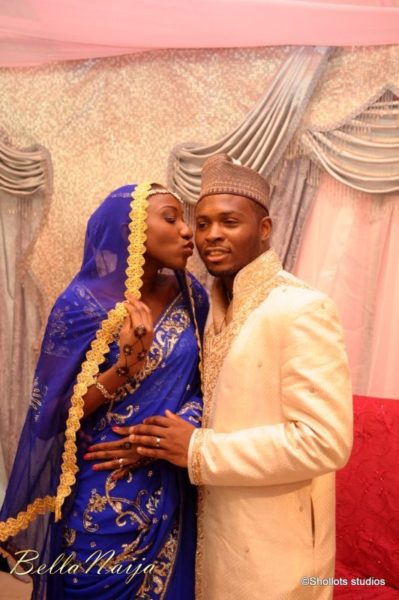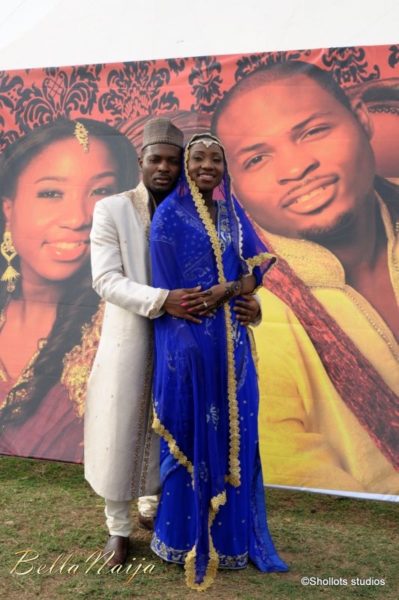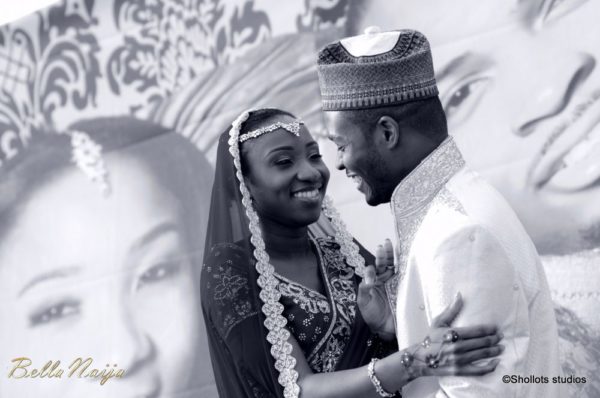 Reception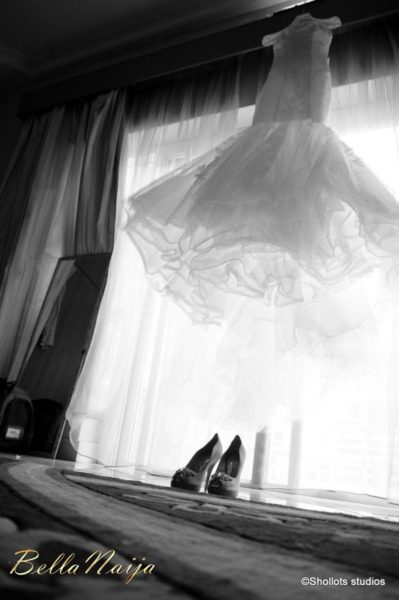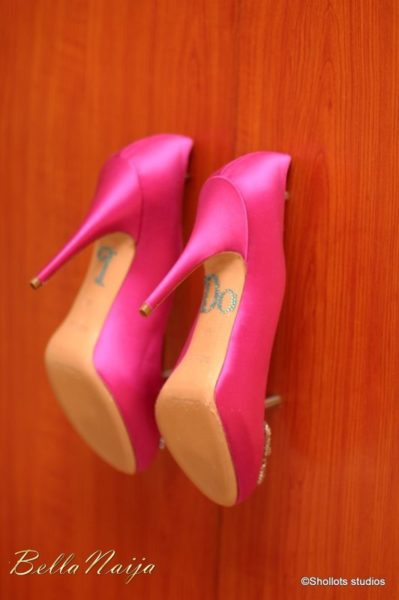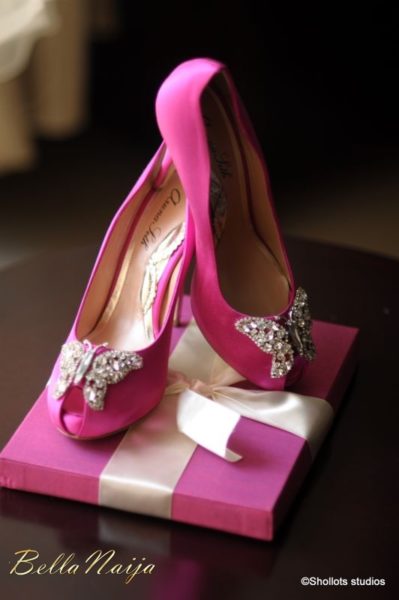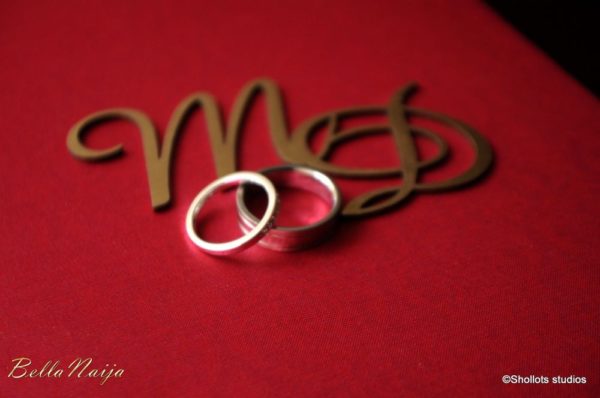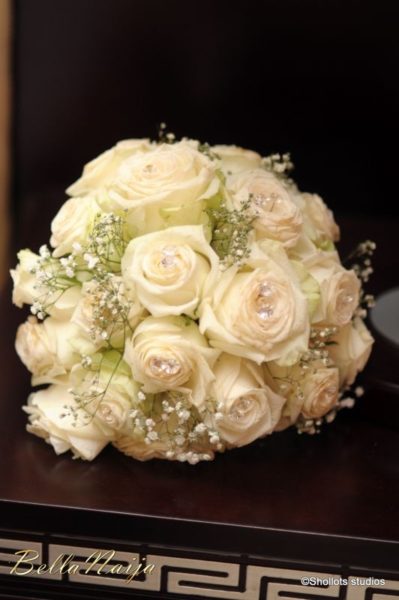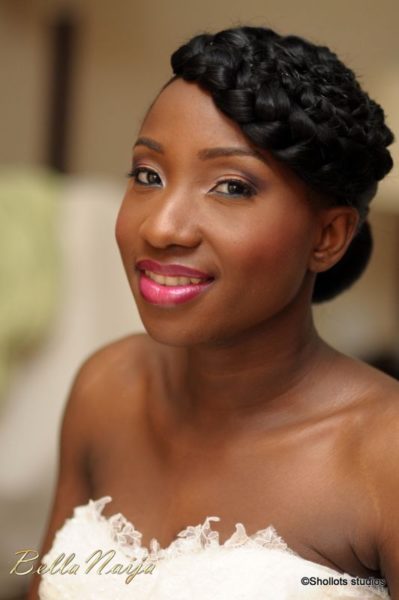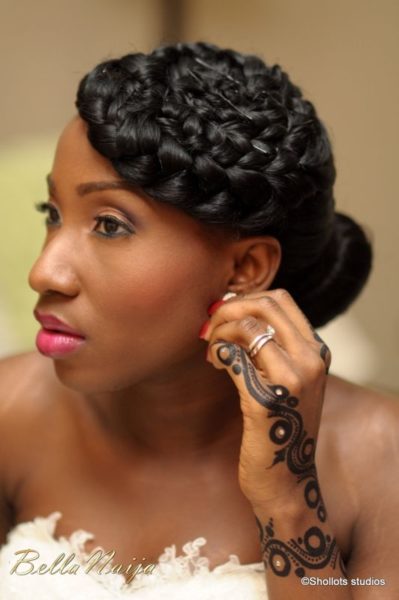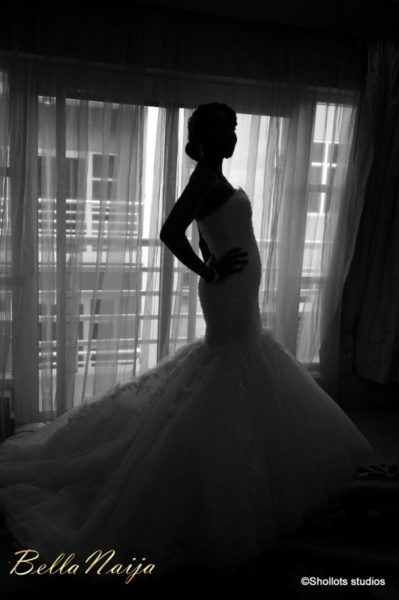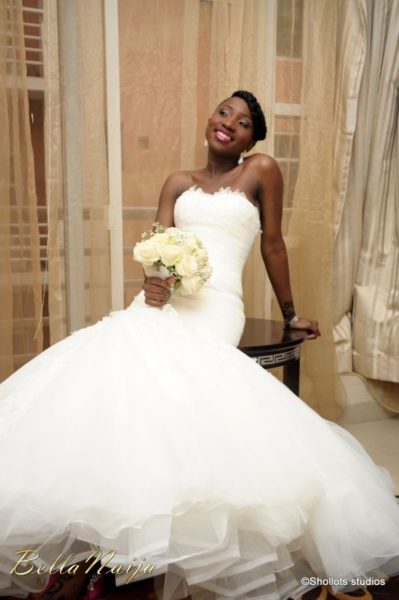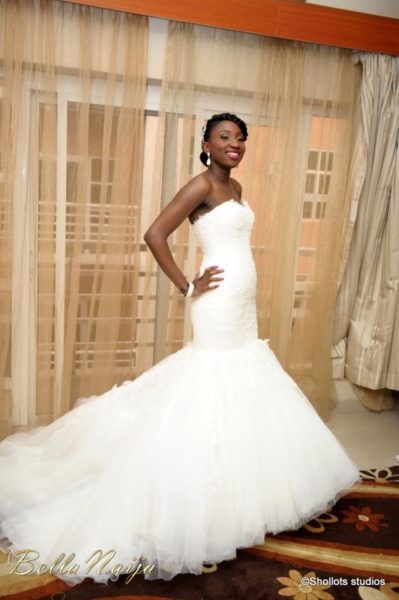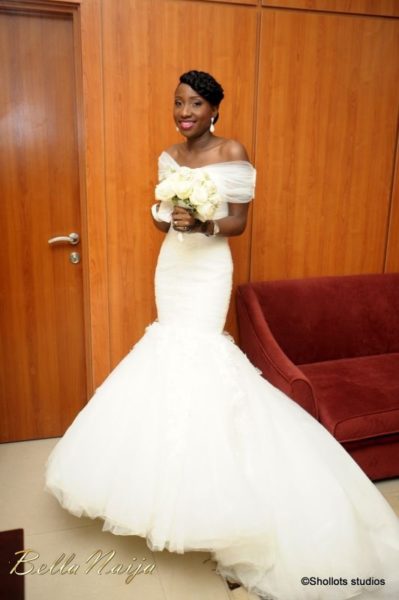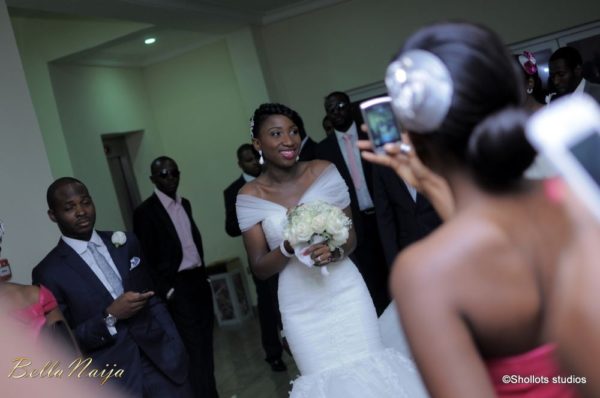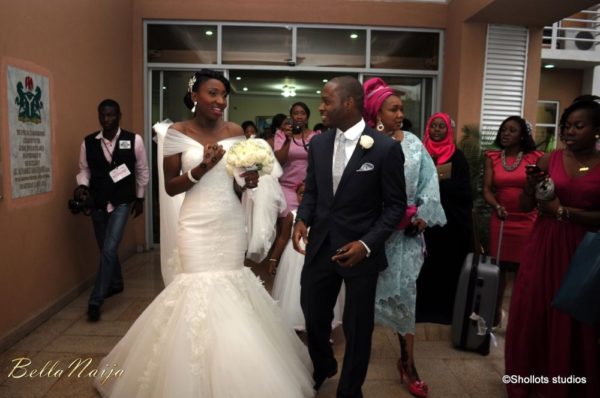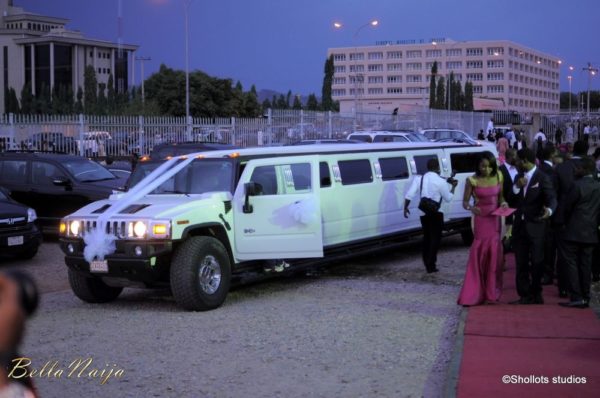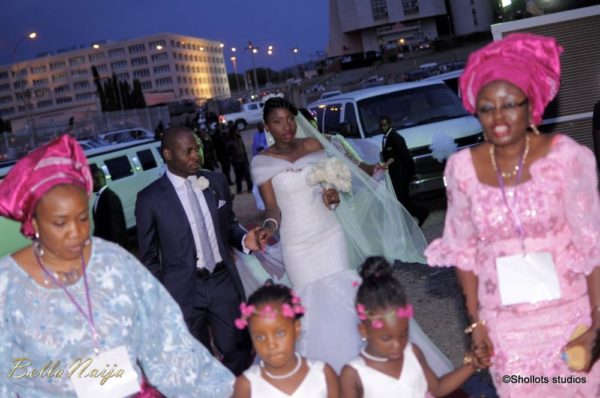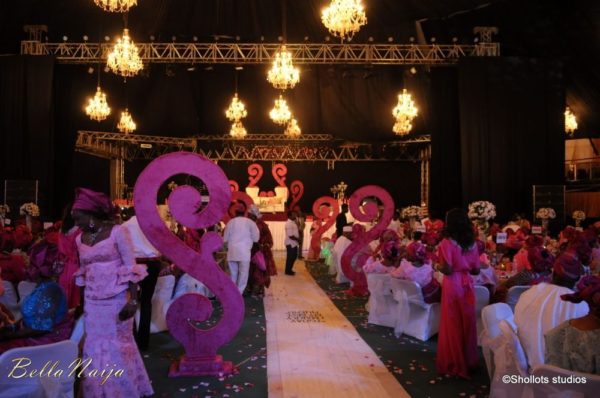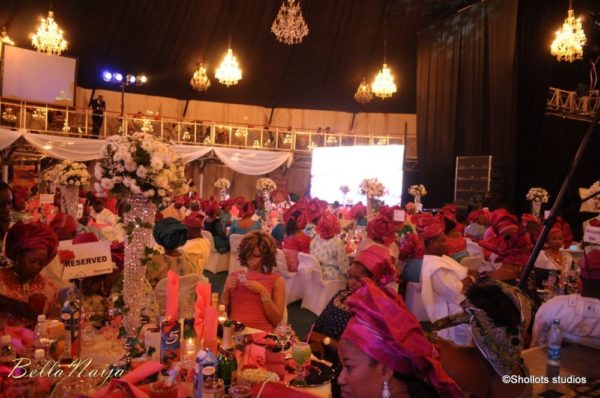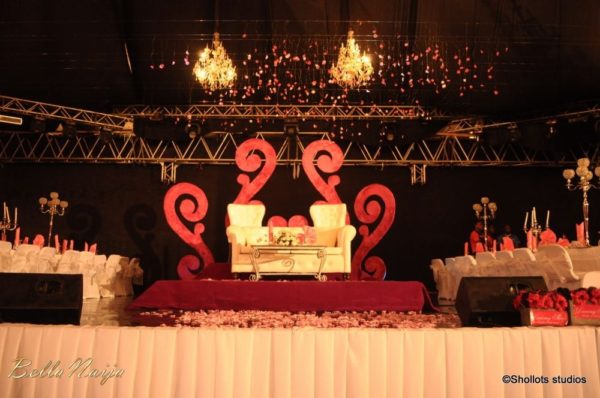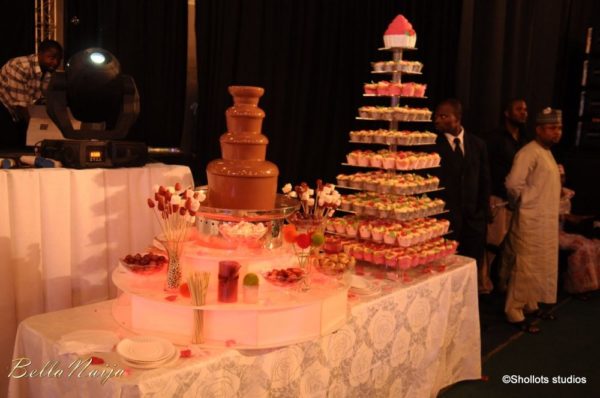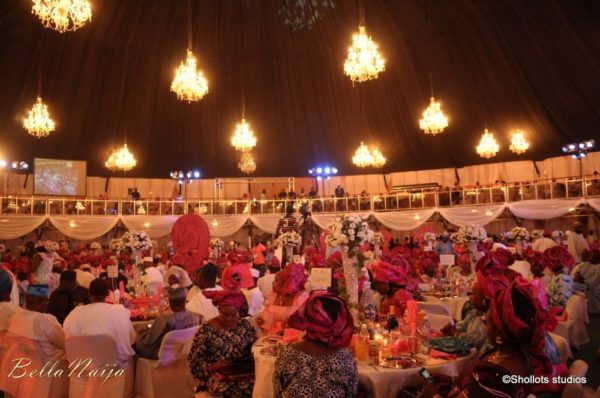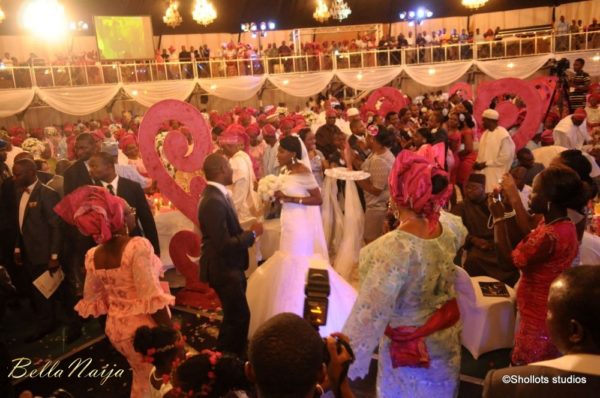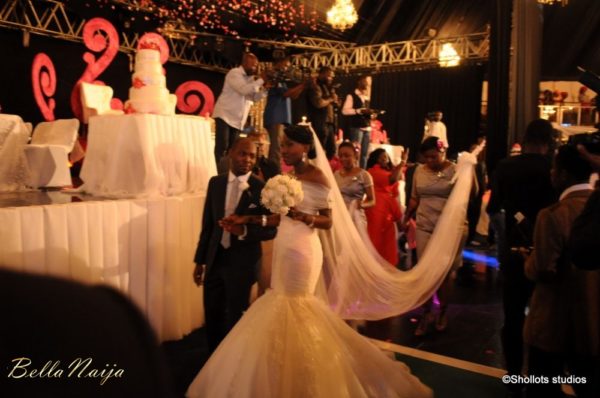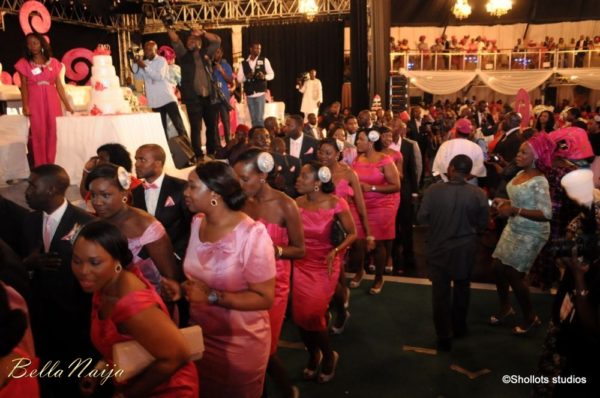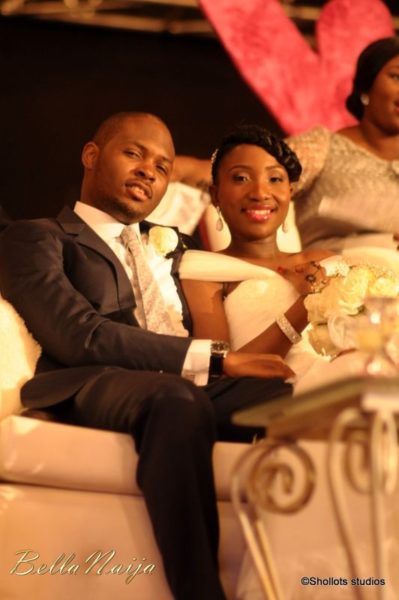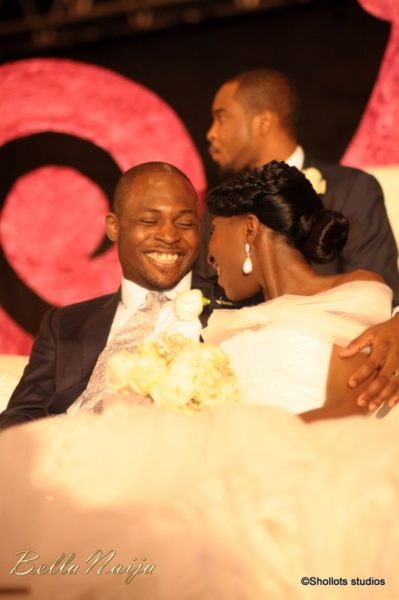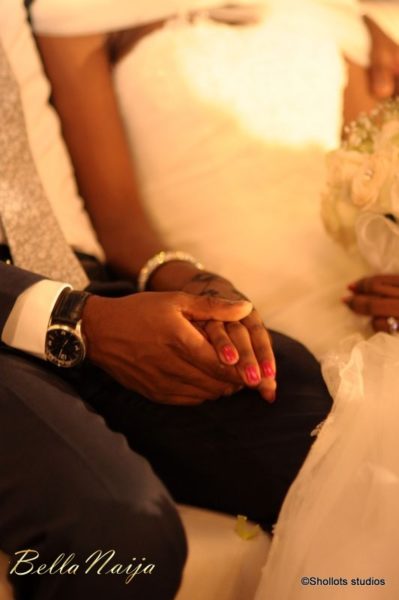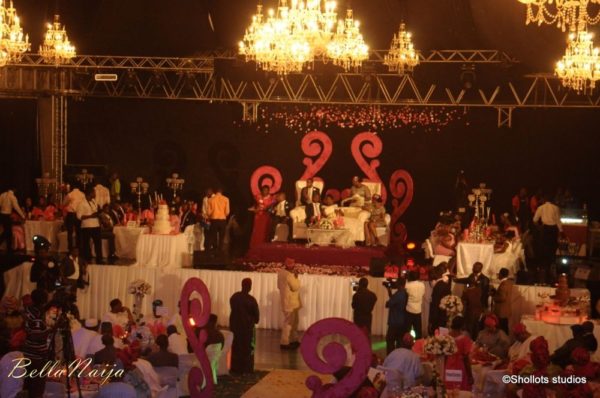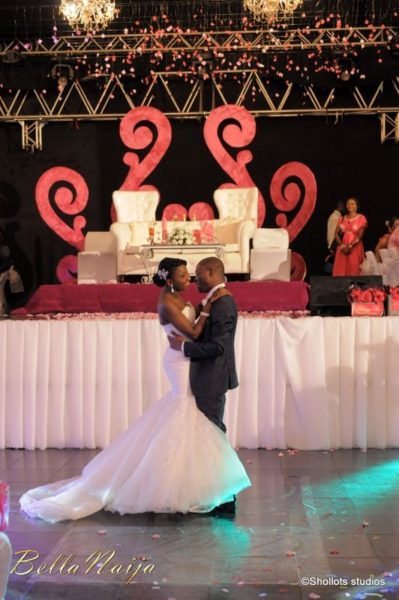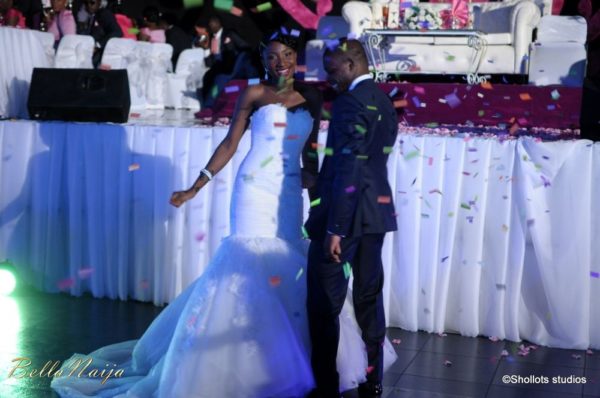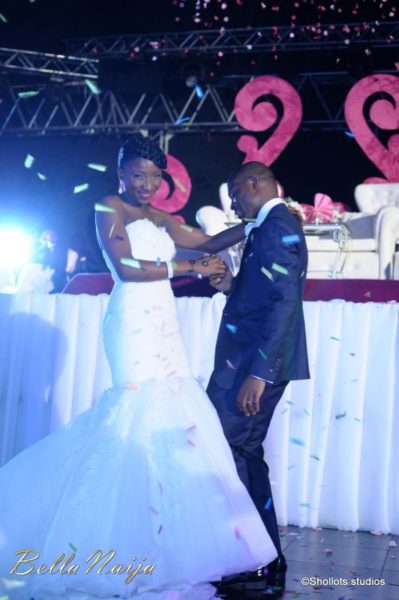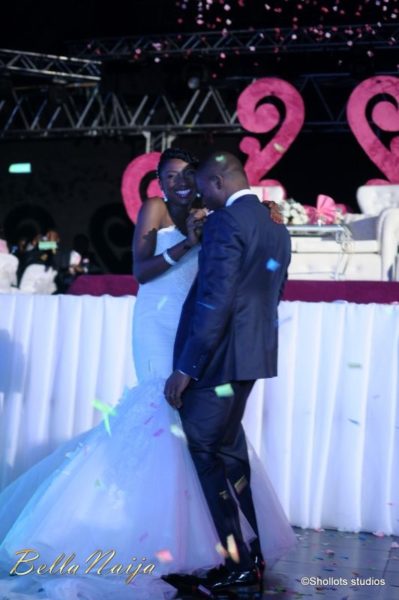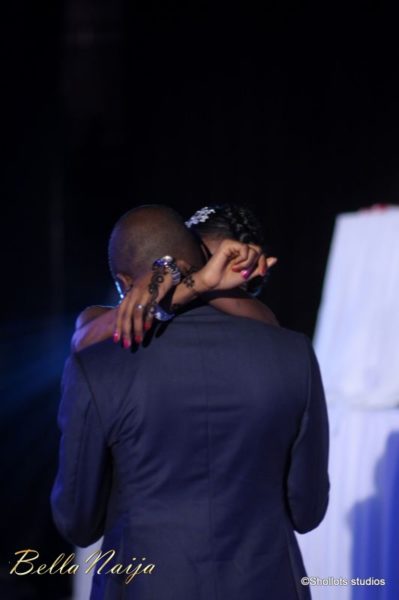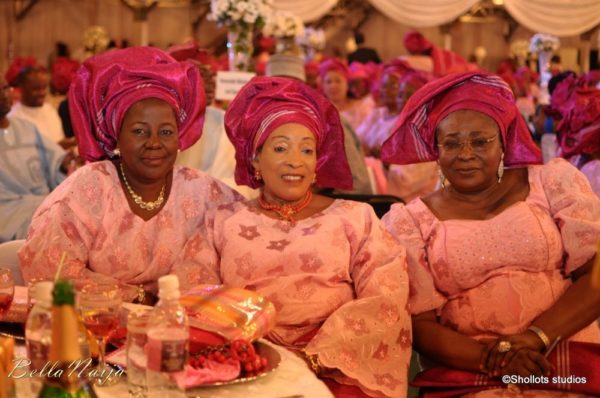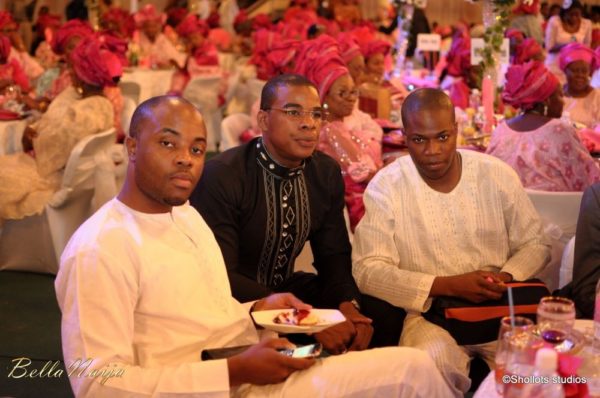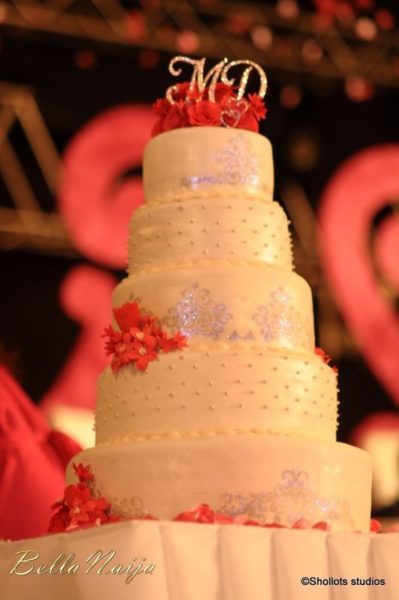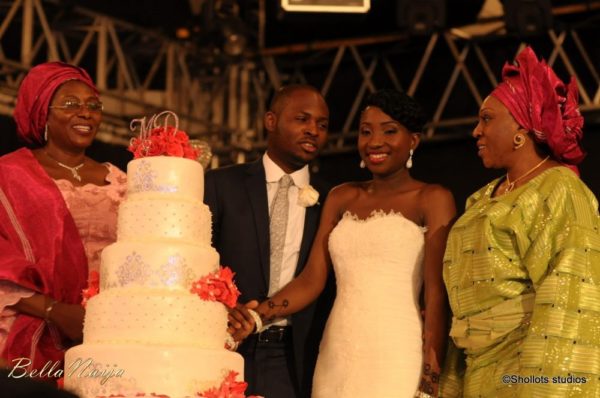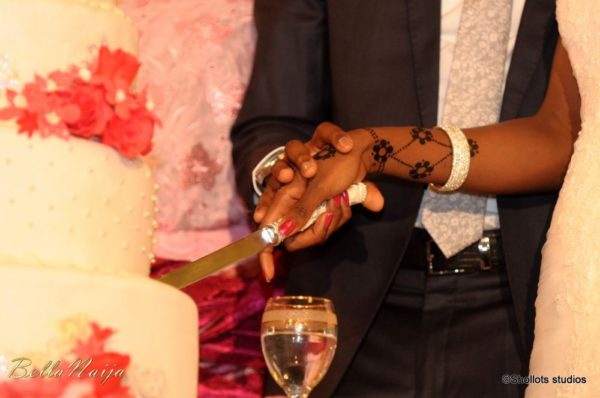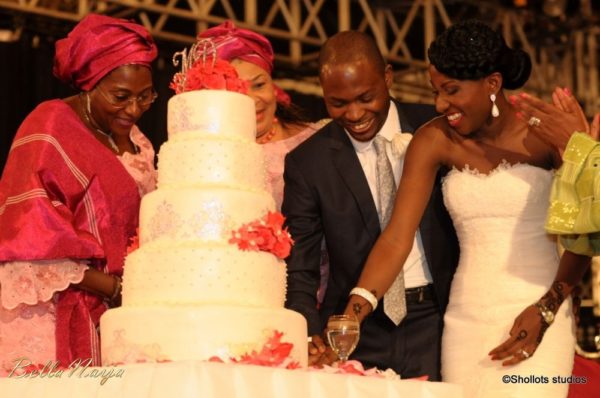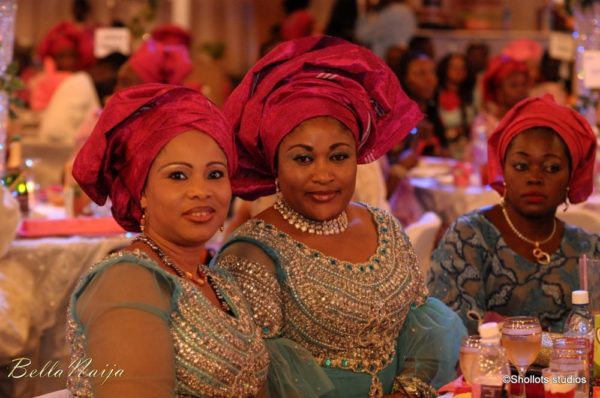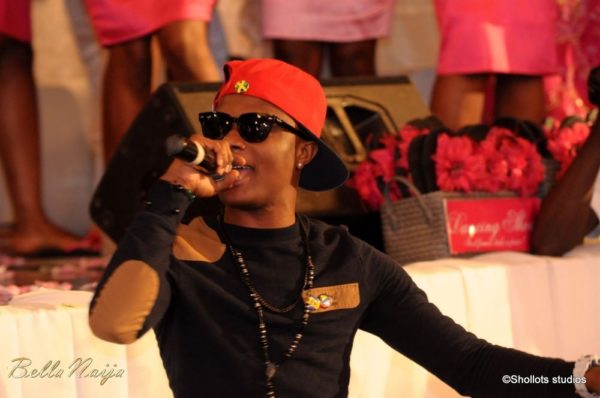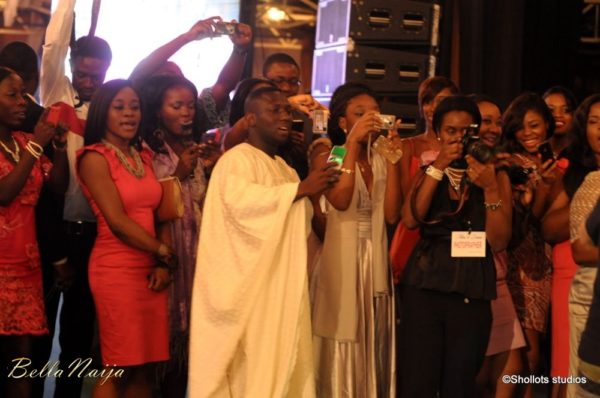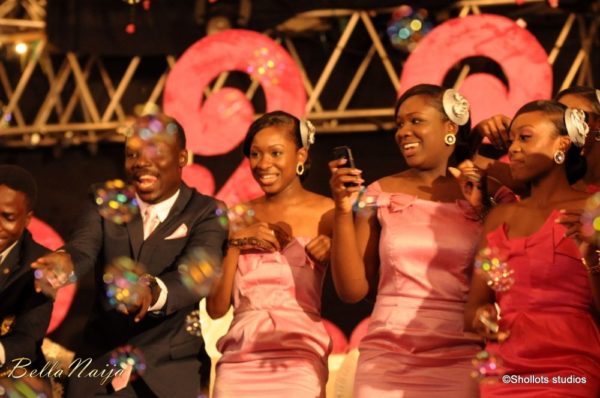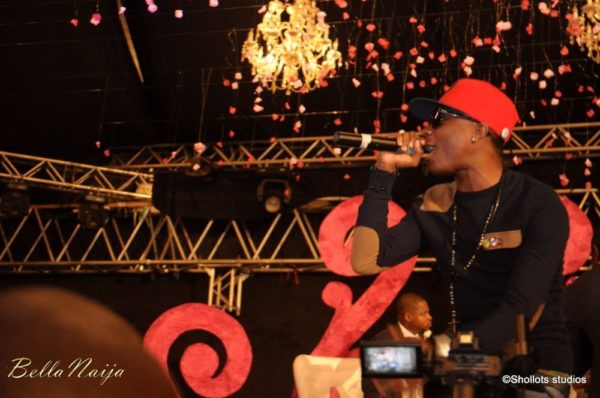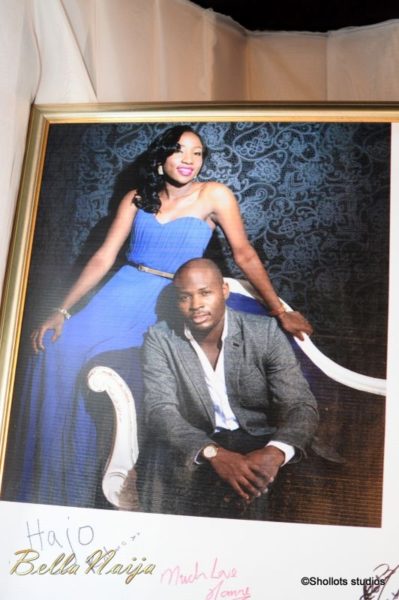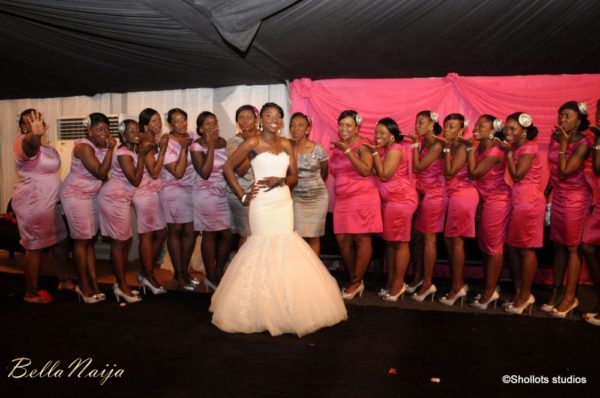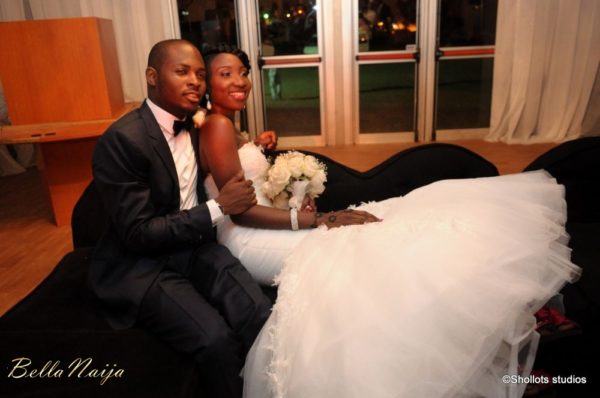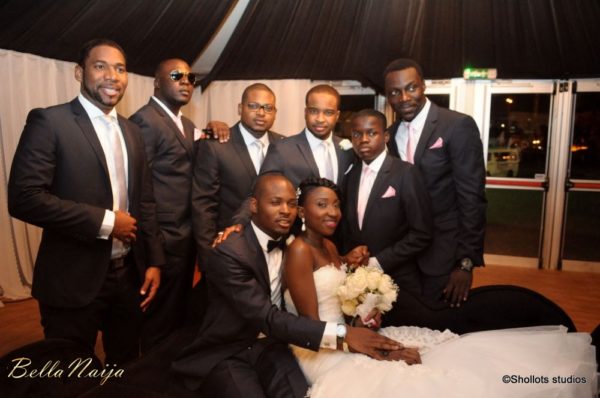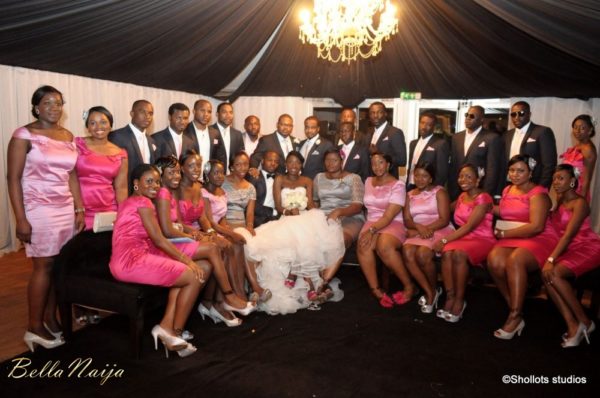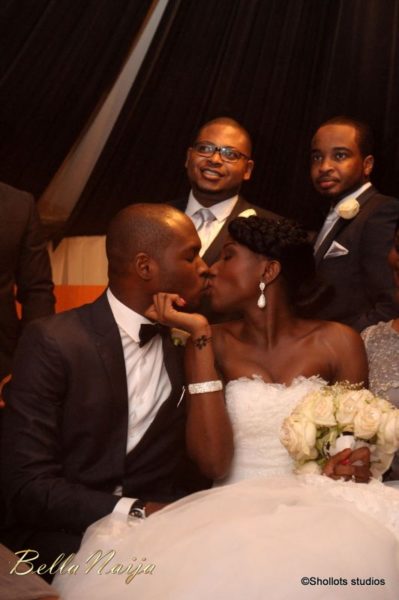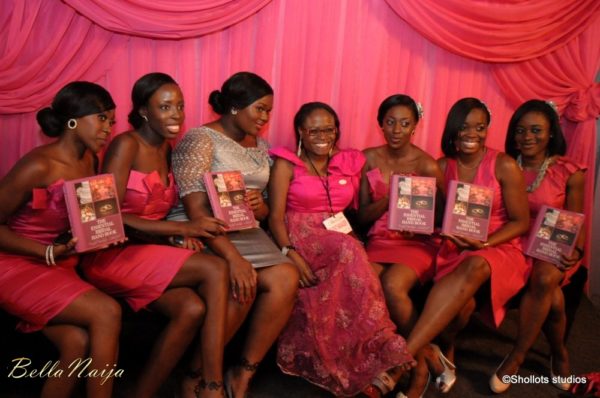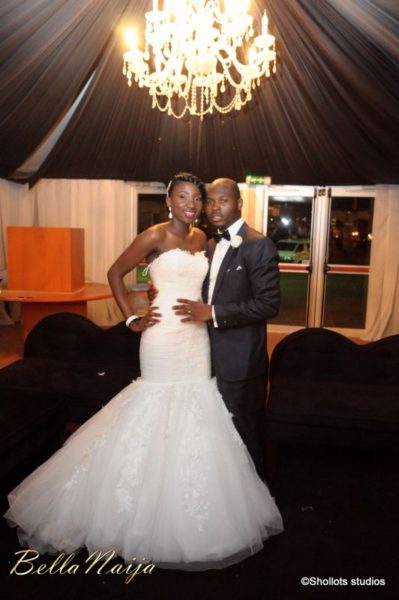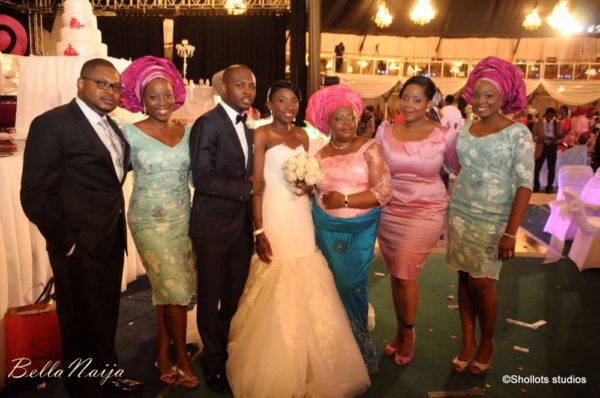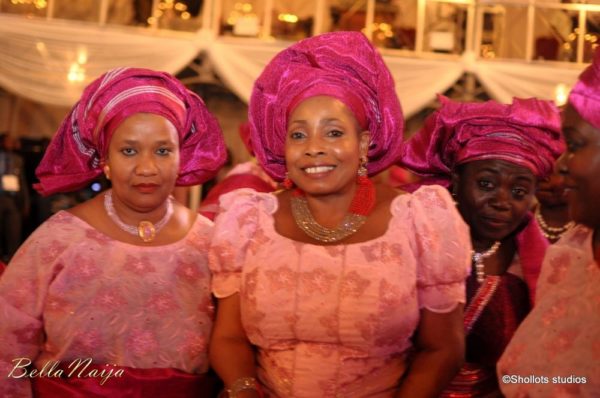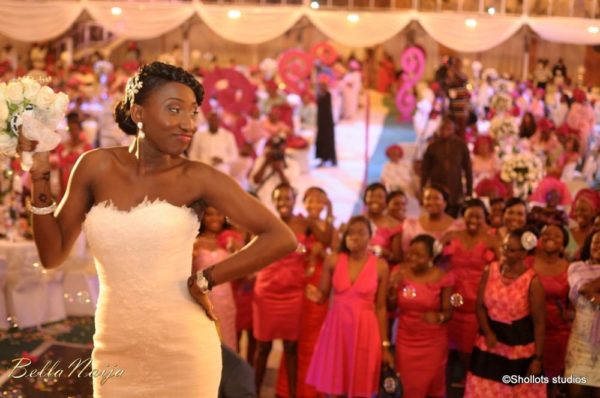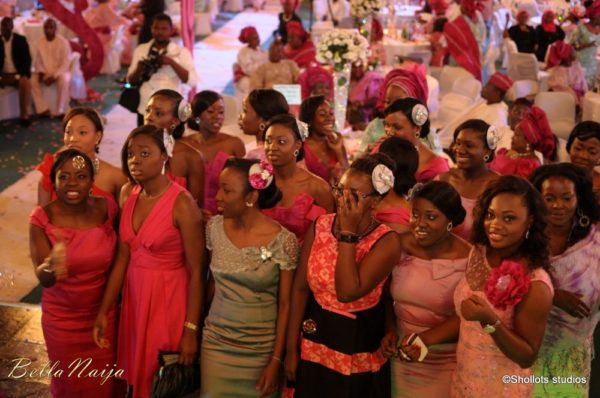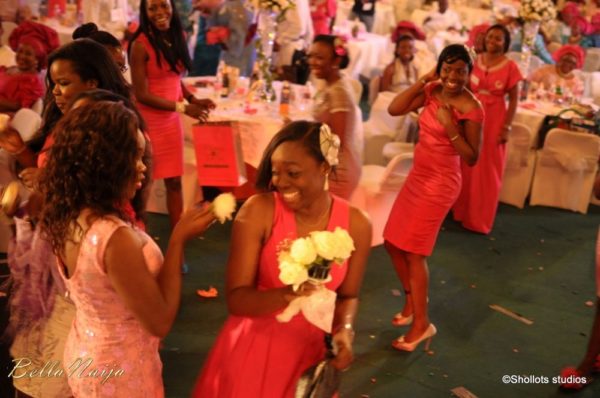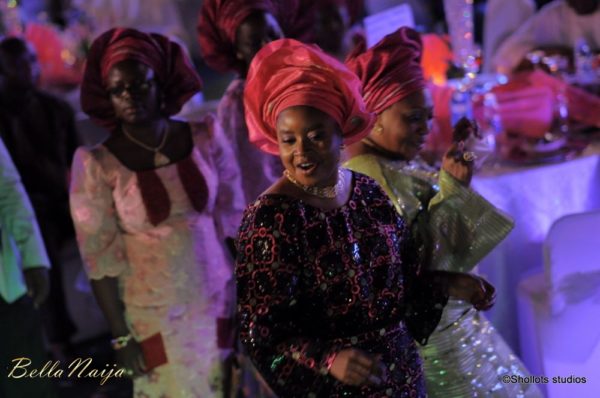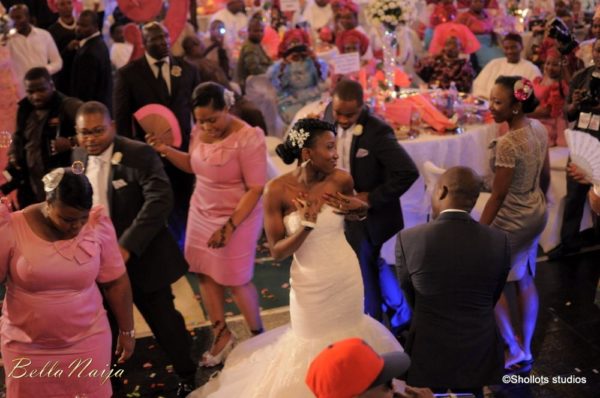 ~ Photography by Shollots Studio – http://www.facebook.com/pages/Shollots-Studios/61745338316
Wedding Details
Wedding Dates –
Traditional Engagement: 13th April 2012
Nikkai and Reception: 14th April 2012
Wedding Venues –
Traditional Engagement: Blue Velvet Luxury Marquee, Abuja
Nikkai: Blue Velvet Luxury Marquee, Abuja
Reception Venue: Thisday Dome, Abuja
Wedding Colours –
Traditional Engagement: Lilac, Purple and Silver
Nikkai & Reception: Baby Pink, Fuschia Pink and Silver
Wedding Theme: Midsummer Nights' Dream
Vendors
Wedding Planning: Zapphaire Events (For All Events – Traditional Engagement, Nikkai and Reception) – www.zapphaire.com
Reception Decor: Furtullah – www.furtullah.com
Flowers and Lighting for Reception: Furtullah
Wedding Dress (Reception): Pronovias
Groom's Suit: Bespoke – AJAY Collections, London
Groomsmen's Suits: Next
Bridesmaids' Dresses: Tee Threads, Lagos
Traditional and Nikkai Decor: Renzows Events
Flowers and Lighting for Traditonal Engagement: Renzows Events
Cake: Sugarville Cakes
Food: Biobak
Small Chops: 12 Baskets
Cocktails: Cocktails In and Out
Dessert: Ooh La La
Photography: Shollots Studio | Croft Photos