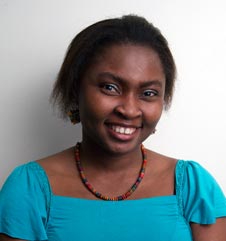 It's always wonderful to hear news of Nigerians doing great things in the diaspora. That is why at Bellanaija.com, we are very proud of Francisca Chiedu, a Nigerian master's student at the Robert Gordon University, United Kingdom who recently assumed office as the President of the student union after her victory at the polls.
She won the union's election barely five months after starting her course at the university.
Francisca is a graduate of Computer Science from the University of Benin. After obtaining her degree in 2007,  she had her National Youth Service in Lagos state in 2008 where she was awarded state commendation for her community development project on E-learning  and ICT education for secondary school pupils in Apapa Local Government Area. While working with the New Nigeria Foundation, she was awarded a scholarship by the Niger Delta Development Commission (NDDC) in September 2011 to study Masters in Information Engineering and Network management at the Robert Gordon University, Aberdeen. Before her election as the president of the student body she was the Vice-president (international).
After winning the elections, Francisca said she was encouraged to run for the post becasue of the warm culture towards international students at RGU. "The reality I saw at RGU that encouraged me to run was its warm culture towards international students. I found myself in a university where my opinion was valued. I offered to get involved in the union and I met a students' body that was open to change; so, my journey began," she told The Nation.
She is passionate about strong leadership, commitment, hard work, passion for service and excellence adding that those were the values that helped her win the elections. "To most people, it was a child's play, considering that I have only arrived the UK a few months ago. But commitment, hard work, issue-based campaign and support from the majority of the students gave me success at the polls. We also broke the record of the highest number of voters since the history of students' elections."
For Francisca, as soon as opportunity presented itself, she jumped at it. "Truly, life presents us with different opportunities. For me, every moment in my life offered a door. All I had to do was choose.  I chose to dream, I chose to think, I chose to move, I chose to act… I chose to win," she said.
Well done Francisca Chiedu!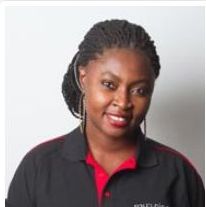 Photo Credit: RGU Union