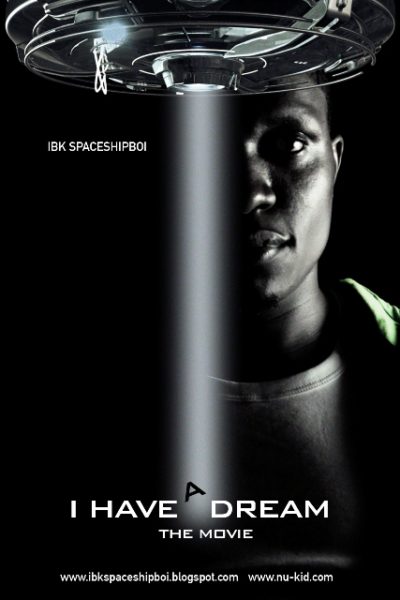 "I Have A Dream" is a record by IBK Spaceshipboi inspired by the story of Joseph in the old testament of the bible and Dr. Martin Luther King Jr.
The video you are about to see has a simple message which is (do not let anyone, circumstance or thing deter you from fulfilling your mission on earth) and the only way you can discover your purpose here on earth is in God. we hope this piece inspires you to dream and be a change agent paving the way to success for our great nation Nigeria and the world at large.
A few symbolic things you should know in the video
1. The mother ship represents GOD ALMIGHTY
2. The minions represent what ever it is that is acting as a negative force trying to stop you from fulfilling
your dreams
3. IBK Spaceshipboi is you
Check on it.
Also here's the IBK Spaceshipboi and Brian Nu Kid "I Have A Dream" interview.